This is the simplest, most basic homemade Guacamole recipe. Just add whatever you like to make it your own. This is a HEALTHY dip, and everyone's favorite!
Where did the American obsession with dip begin? Was it when someone dumped an envelope of Lipton Onion Soup Mix into a container of sour cream? That's what we called "dip" growing up!
I'm happy to say my tastes have matured somewhat (though I will still indulge if that creamy salty goodness is on the table at a party!). Most dips are so calorie heavy that it is hard to enjoy them as much as we could as children...darn it!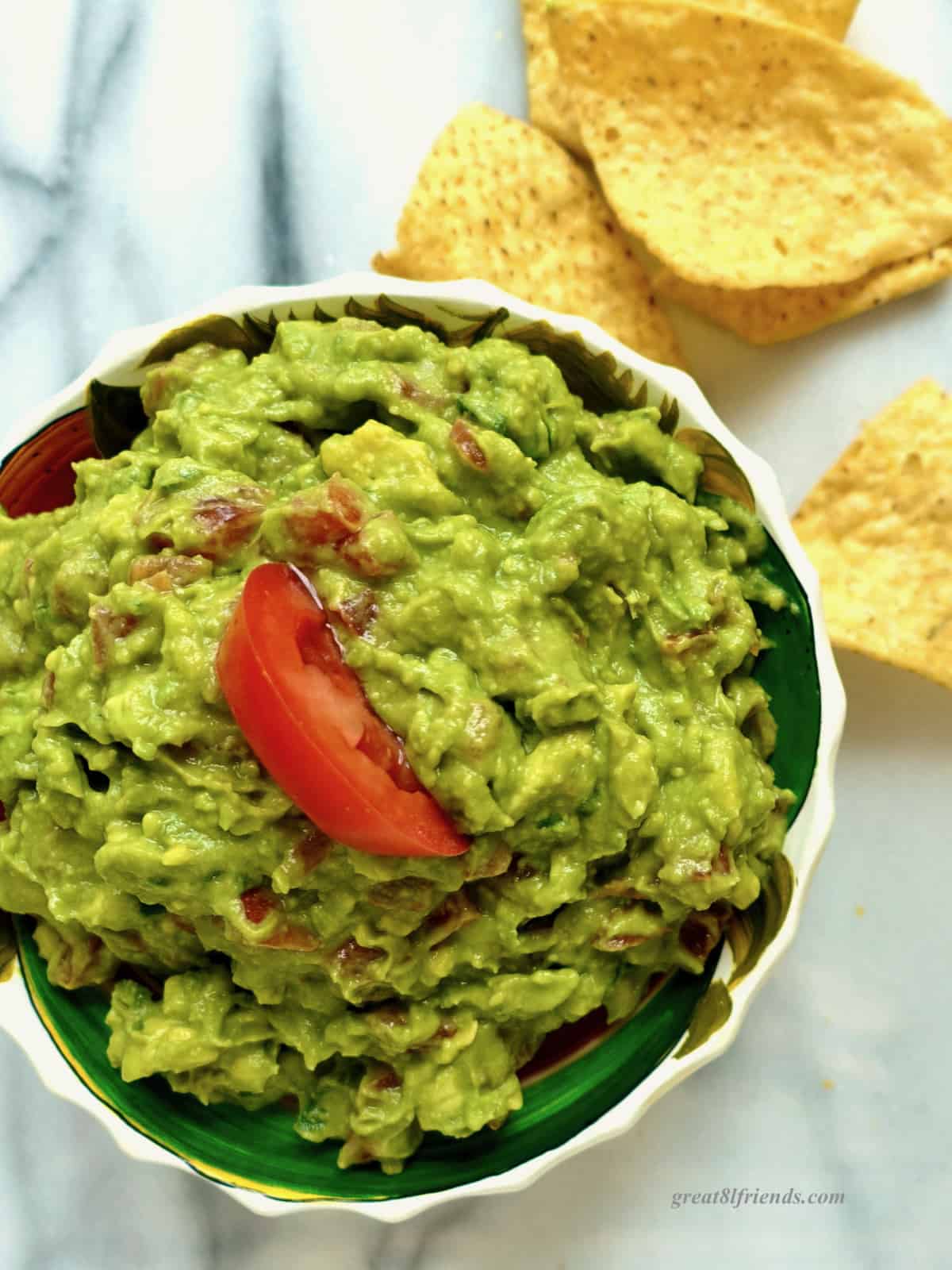 Not so with simple Guacamole. A dip made with fresh veggies and fruits, that's all...delicious, creamy, a little spicy, and yes...HEALTHY!
Well, healthy if you dip vegetables, like jicama or cucumber or cherry tomatoes. Not so much healthiness if you dip tortilla chips.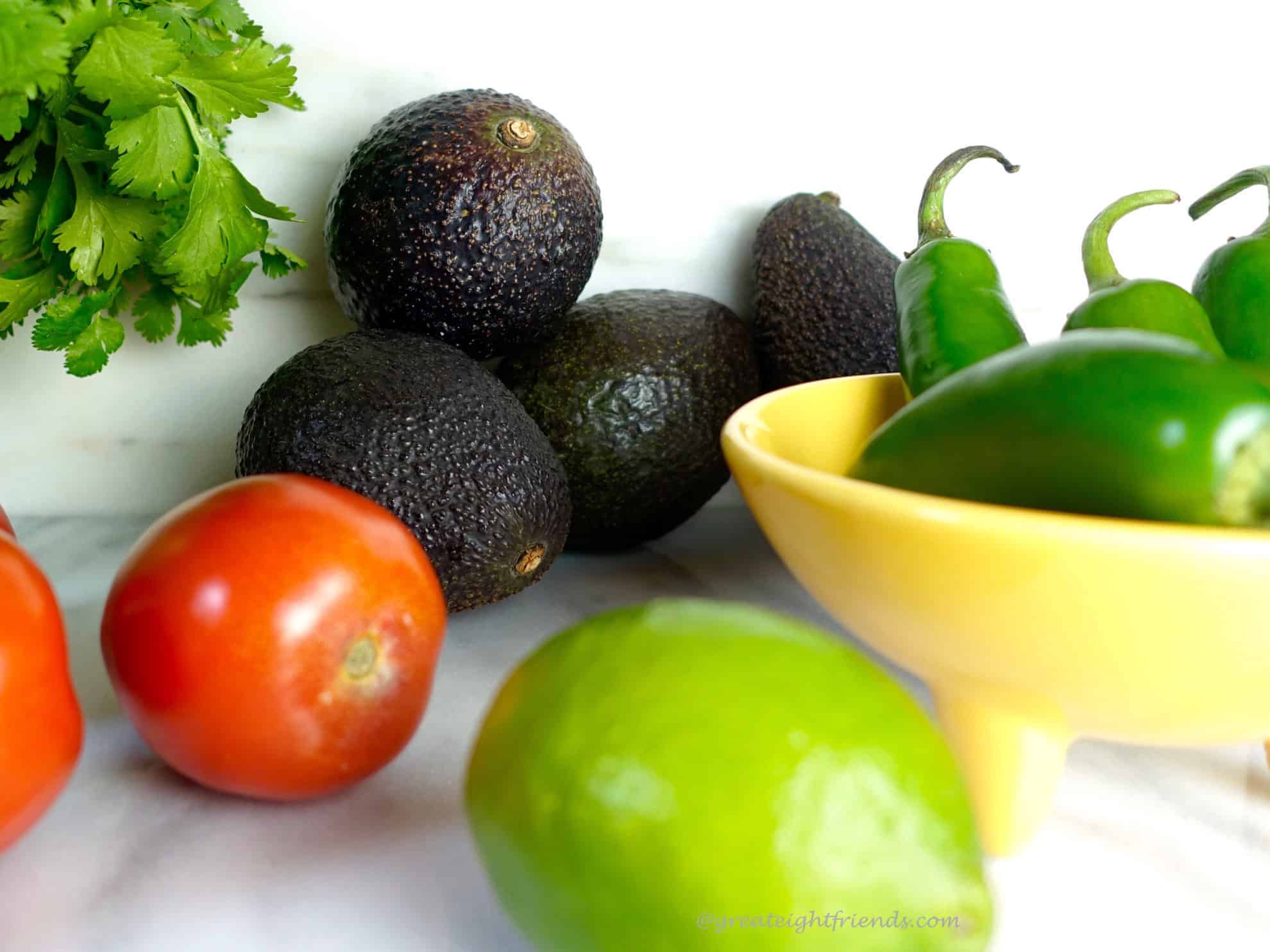 I mean, tortilla chips are okay if you only eat, say, 4...but who has that kind of willpower??!!
So, make this dip and enjoy it guilt free...or go the guilty pleasure way; after all YOLO, right?!
There are many variations to homemade guacamole. My friend, Marta, who is from Mexico and is a Gr8 cook, assured me that this is the basic recipe and depending on the region, other items are added. Get creative!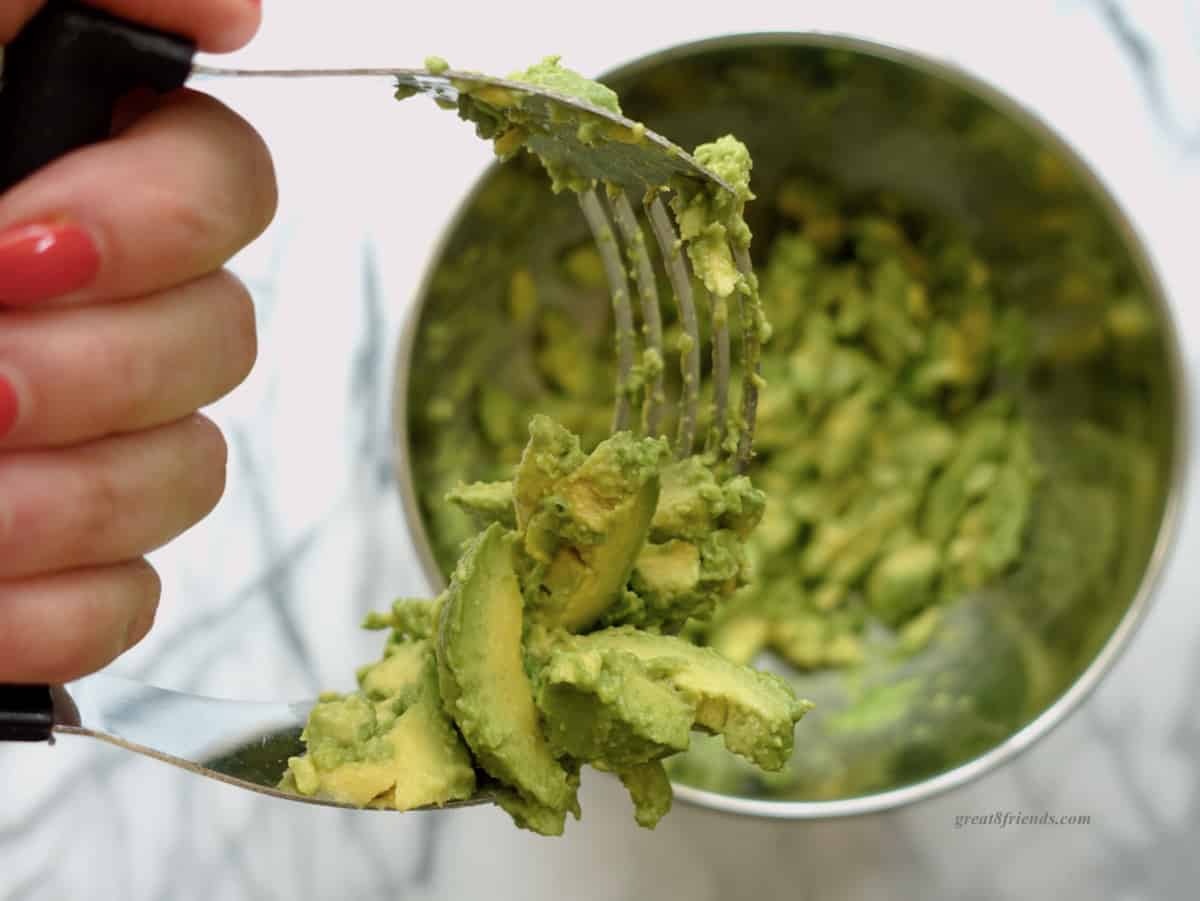 For smashing the avocados I use my pastry blender, also called a dough cutter (see below). It makes quick work of the avocados, leaving just the right amount of chunkiness.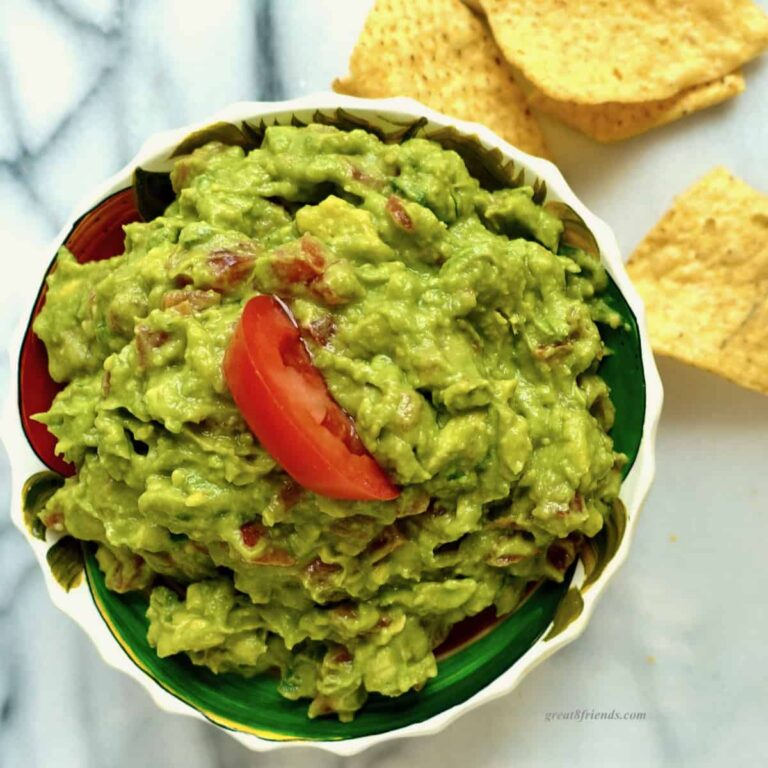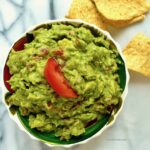 Print Recipe
Pin Recipe
Save this Recipe
Saved!
Please leave a rating!
Simple Basic Guacamole
Ingredients
2 to 3

chiles -- Serrano if you like spicy, Jalapeños if you prefer milder tastes

2

large

Roma tomatoes

,

seeded and cut into ¼" dice

4

medium

ripe avocados

Juice of 1 lime

,

add extra lime juice if you taste it at the end and it's missing a little something.

1

teaspoon

sea salt
As the name says, this is "Simple Basic Guacamole"...you can also add:
Cilantro

Diced onions

Minced garlic

Hot pepper sauce

Queso Fresco

et cetera and so on...Make it your own!
Instructions
Remove the stems from the peppers, cut in half and seed, then dice finely.

Cut the tomatoes in half, remove the seeds, then chop into ¼-inch dice.

Cut the avocados in half, remove the pits and scoop the pulp into a medium mixing bowl and mash with a fork or pastry blender. Or, if you have one, this is the time to use your molcajete, Mexico's version of the mortar and pestle (and so much more fun to say!).

Add the lime juice, peppers, tomatoes and salt to the avocados and mix well.

Taste and adjust lime juice and salt. Add more peppers if you want it spicier!
Notes
Gr8 Tip:
If you want to make this early in the day, put it into a bowl, press one or two avocado pits into the top and then press a piece of plastic wrap onto the top of the guacamole. Seal the bowl with another piece of plastic wrap and refrigerate. When ready to serve, remove the pits, smooth the top of the dip and add some cilantro or a slice of lime for garnish.
How About a Whole Mexican Meal?