Many people have a hobby or an obsession with something they love to collect such as old LP records, baseball cards or porcelain figurines. They spend a lot of time searching for these items and feel great when they find just the right one to add to their collection.
Mine is not a hobby nor an obsession; it's actually an addiction. I'm addicted to cookbooks!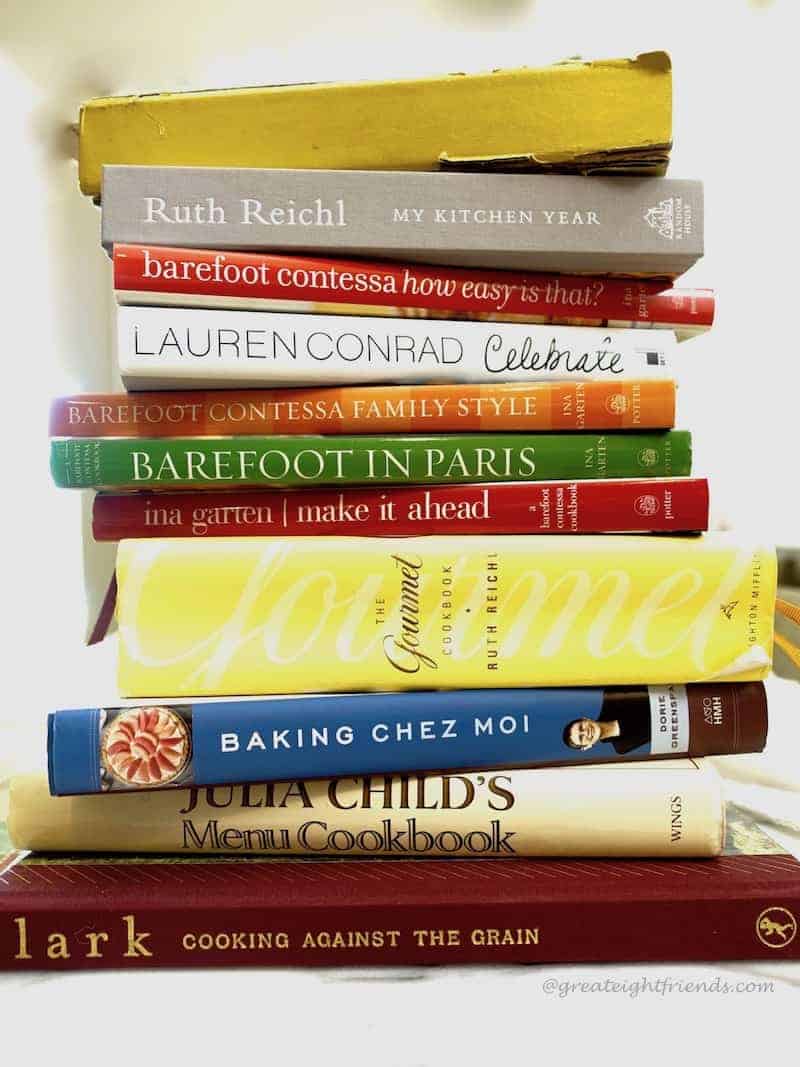 Not only do I have about 100 cookbooks in my collection, I also have a huge assortment of cooking magazines and newspaper clippings of recipes. My collection of cookbooks dates from the 70s to the present, and I love every single one of those books.
One day, my husband Tim - thinking how much space would be freed up on our cabinet bookshelf if only a few cookbooks would suffice - asked me which cookbook I would choose if I had to choose just ONE from my entire collection, my favorite one. I replied, "The Gourmet One." This special cookbook has inspired so many of my own recipes and is definitely my "go-to" book whenever I need a foolproof recipe. I could see him questioning the need for so many ... if this one is really more special than the others.
This conversation inspired a discussion with Anna, Debbie and Kyle, and the theme for our next Gr8 Friends dinner was selected: Our Favorite Cookbook. The host of the dinner chooses the cookbook; then they assign a recipe for the other three couples to bring to the dinner. While the host chooses the recipe, it may be changed or adapted to make it unique.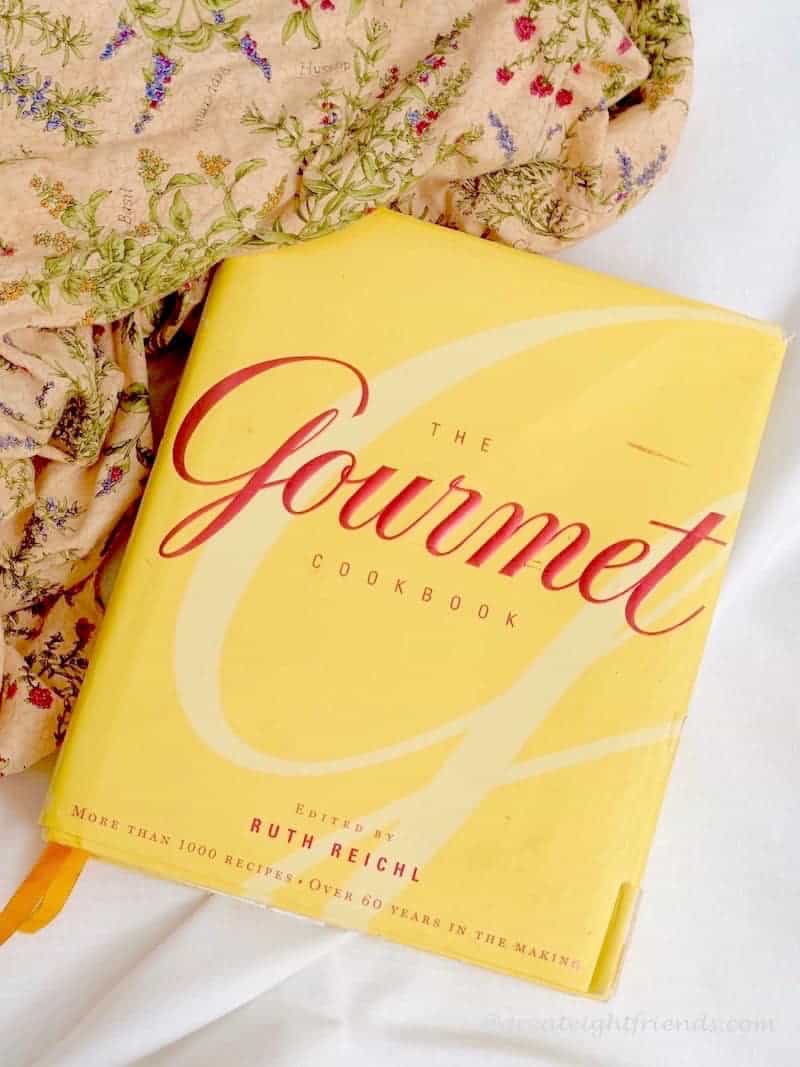 Since I was the host for this Gr8 dinner, of course I chose ... The Gourmet Cookbook, edited by Ruth Reichl.
First, for the perfect appetizer, Debbie was assigned the Prosciutto and Parmesan Stuffed Mushrooms. We all love mouth-watering and delicious stuffed mushrooms!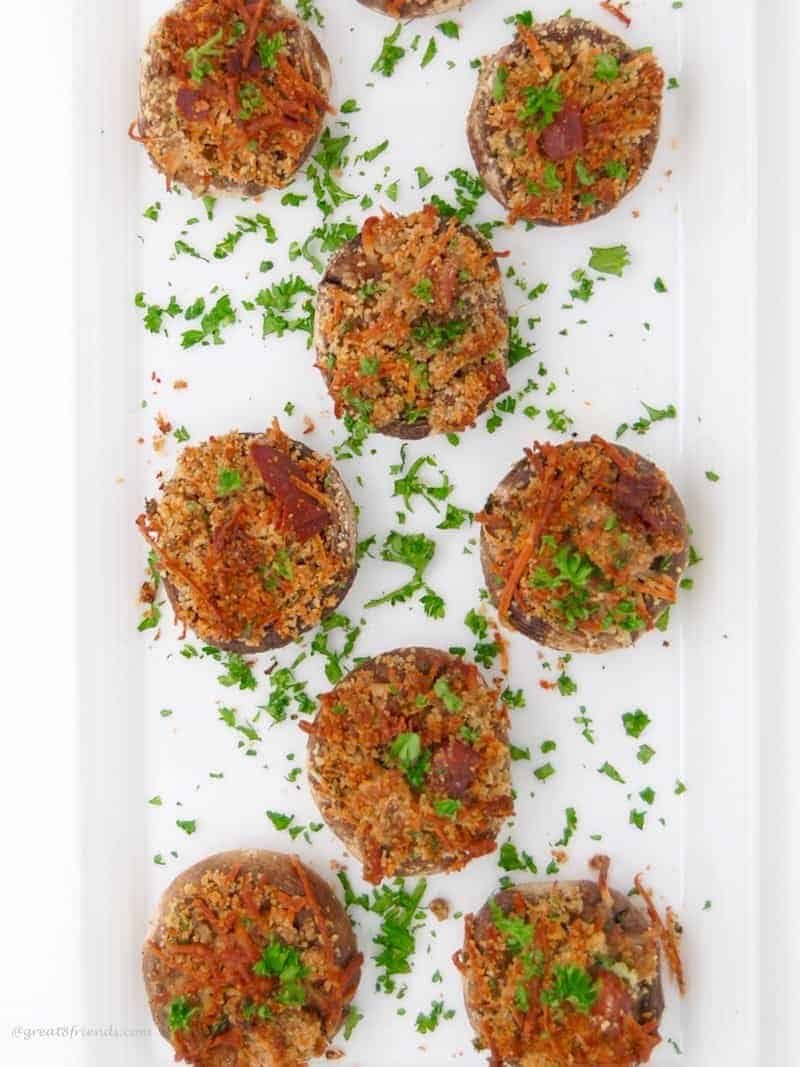 We are all seafood lovers, so as an entree that is light and filling, I opted to make the Cioppino. This was my first attempt at this delectable dish, and I was careful in its preparation as this dish cannot be overcooked.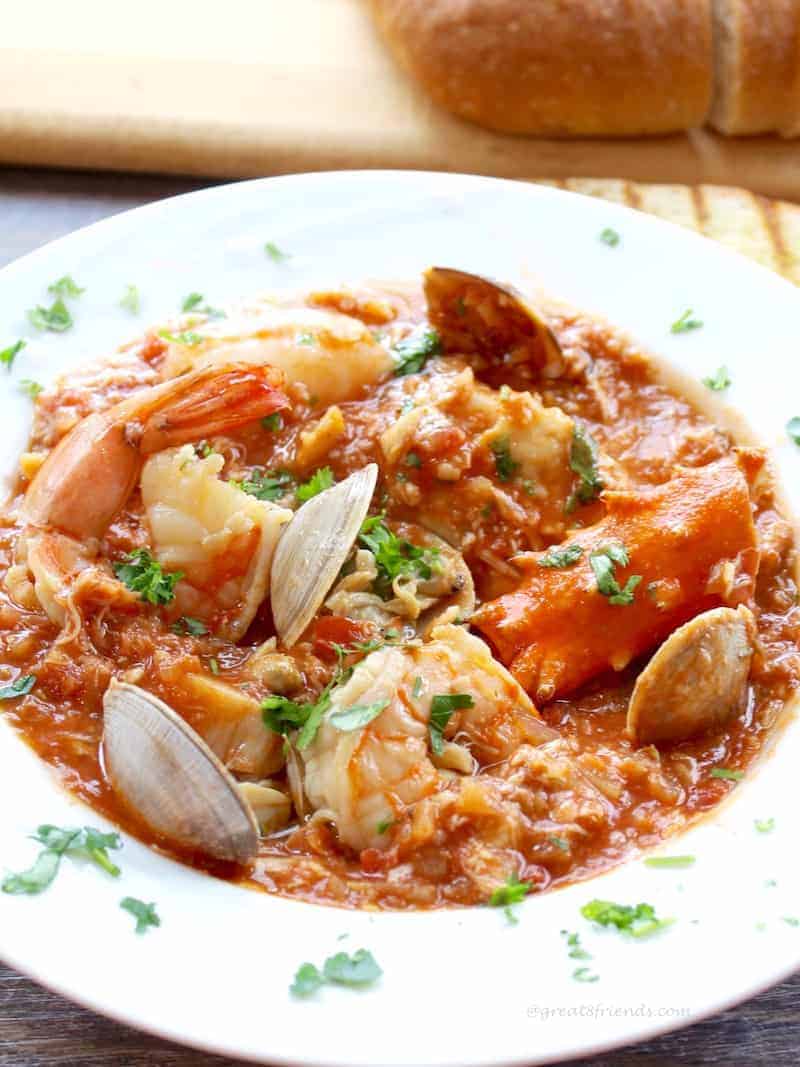 The perfect accompaniment to the Cioppino was Anna's Rosemary Sea-Salt Focaccia, golden crisp outside with a moist and tender inside.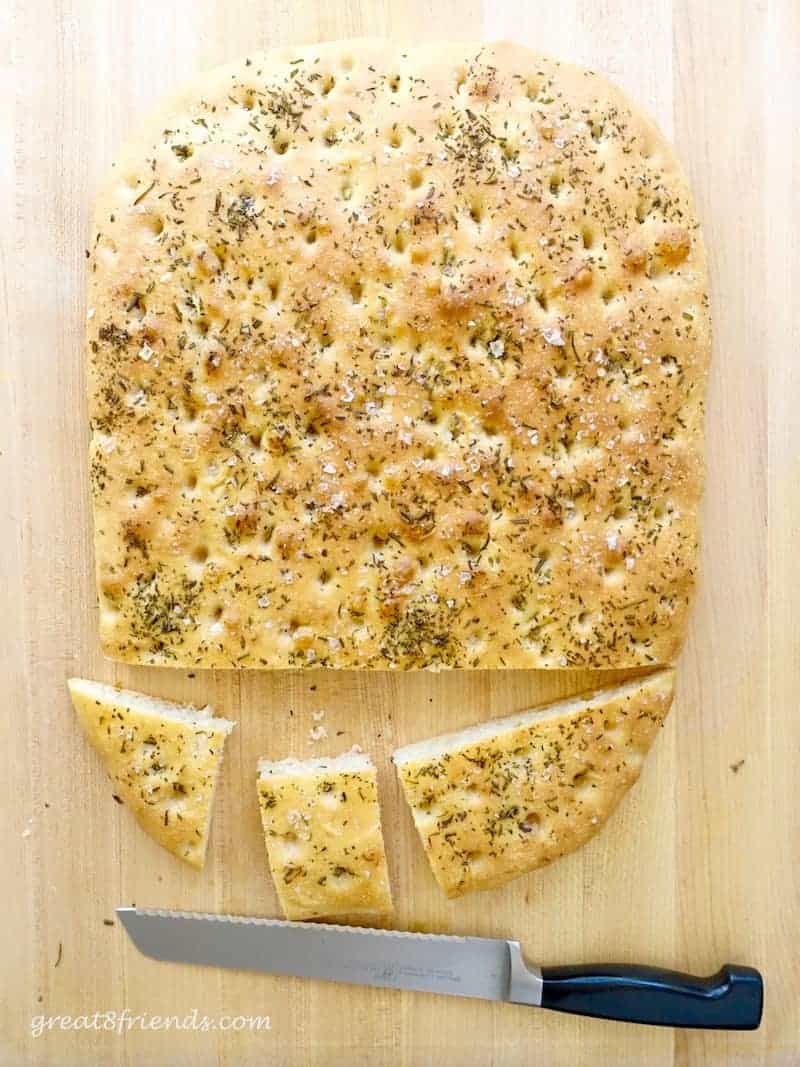 A favorite dessert with our group is Key Lime pie, and Kyle's creation did not disappoint. It was a delightful combination of creamy and sweet and tart. So. Incredibly. Good.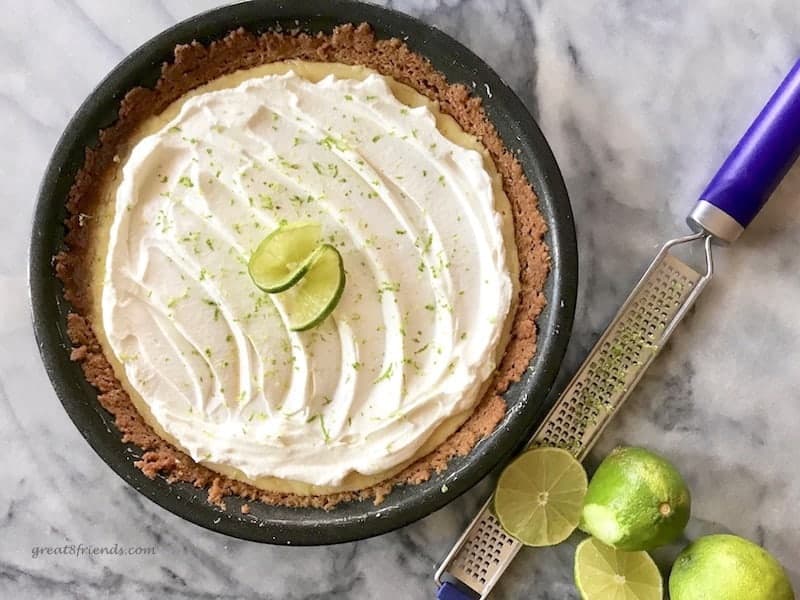 Looking forward to our next Gr8 "favorite" Cookbook themed dinner. Someone else's favorite cookbook may just end up on my bookshelf as Cookbook Number 101!
Sorry, Tim.