These Mushrooms stuffed with Prosciutto and Parmesan are exploding with flavor always making them a delicious and requested appetizer!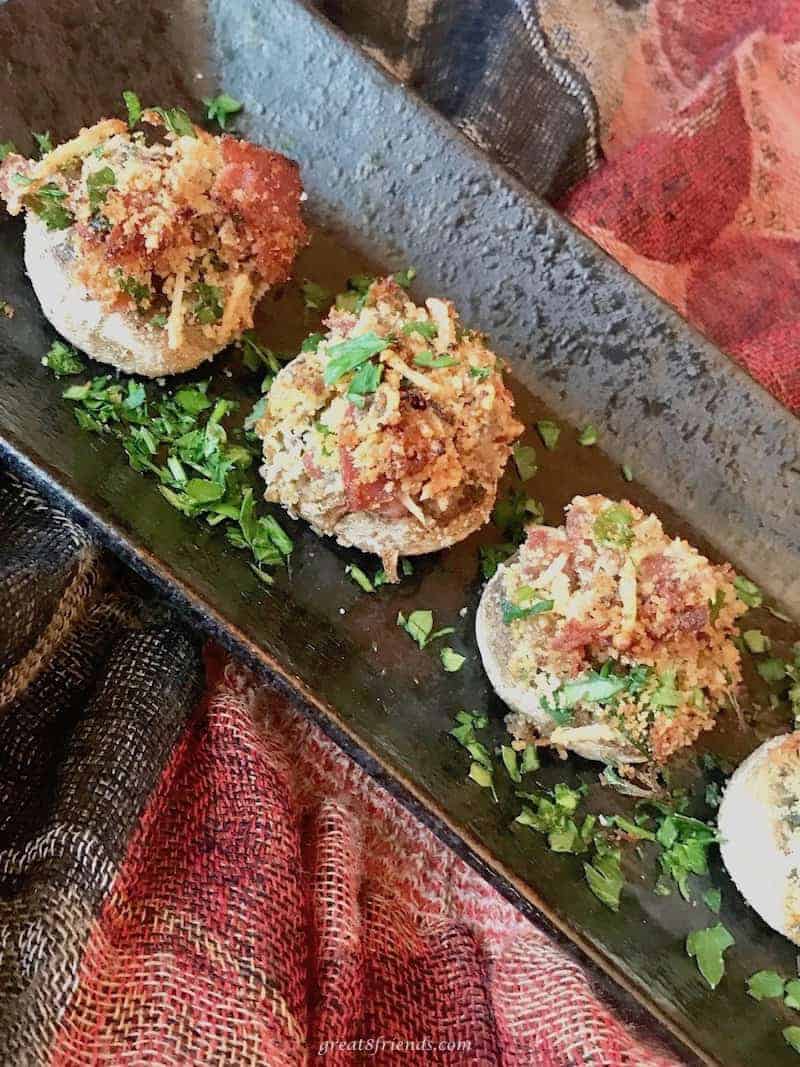 Oh how I love mushrooms! I love them even more when they're stuffed!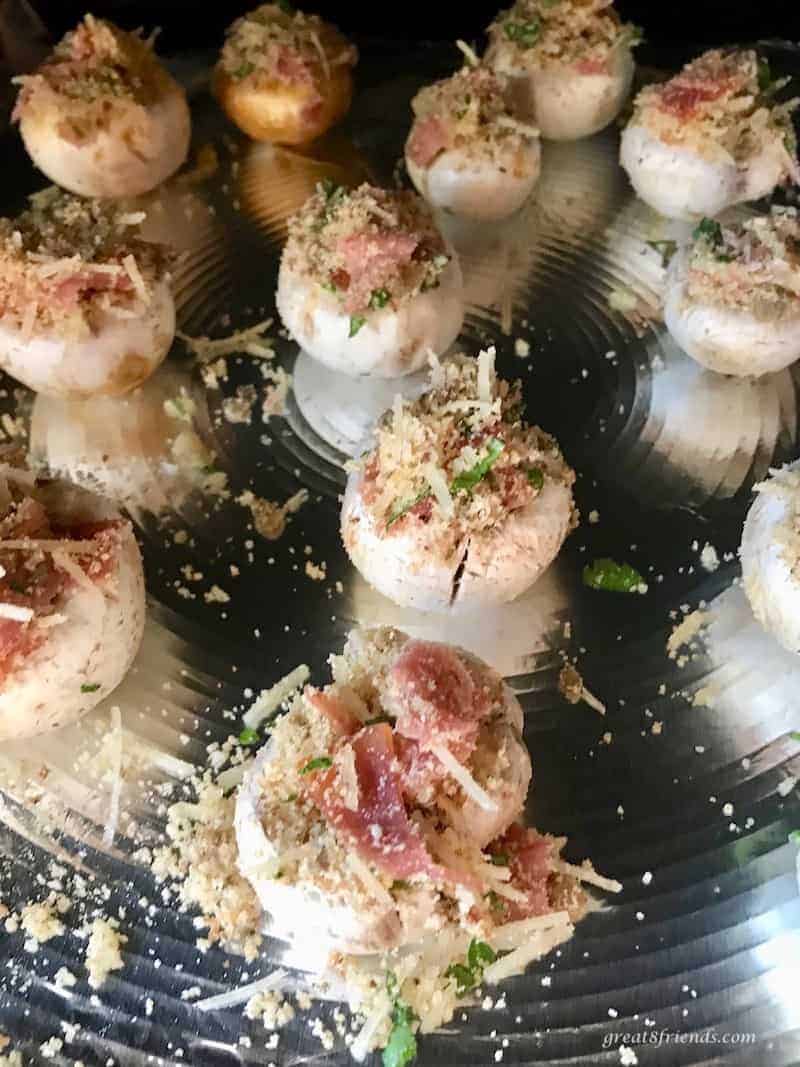 Bursting with a woodsy earthy flavor, this mushroom recipe, in particular, has all of that and more.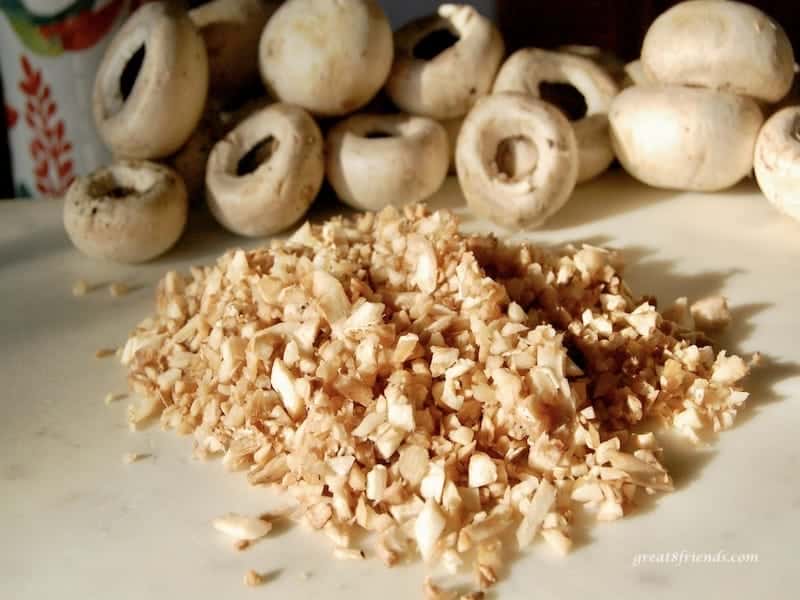 Why serve these mushrooms as an appetizer?
Appealing presentation and easy to pass.
Perfect finger food! Something your guests can enjoy without needing any utensils.
Can be served as a heavy appetizer or as a side dish with a meal.
If you are contributing an appetizer to someone else's get together, these stuffed mushrooms are easy to make ahead of time and bring.
It's one delicious appetizer! The saltiness of the prosciutto and parmesan combined with the heartiness of the breadcrumbs makes them a crowd pleaser.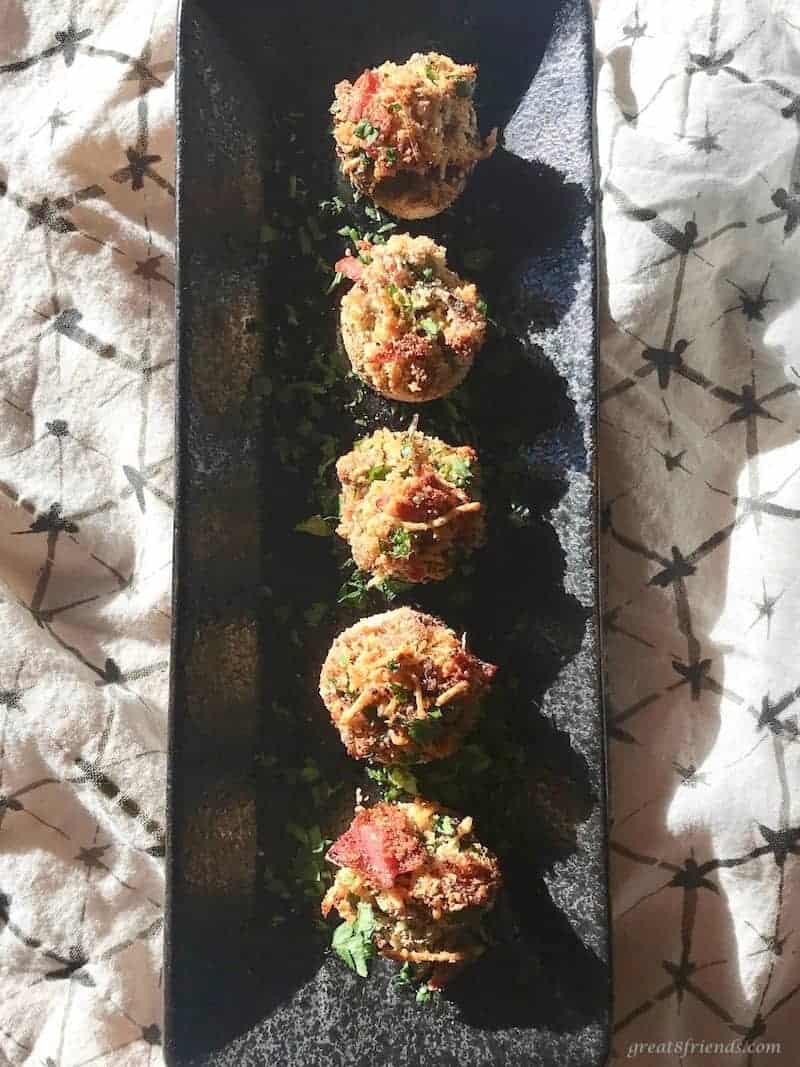 Are mushrooms healthy?
Can I share with you one little healthy trivia tidbit? Okay thanks! Not only are these Prosciutto and Parmesan Stuffed Mushrooms delicious, they're loaded with vitamins and minerals which can help with a variety of health issues! How Gr8 is that? And how happy would your doctor be knowing you're eating healthy! That's gotta make you feel good! Healthy AND delicious. So go ahead, get stuffed!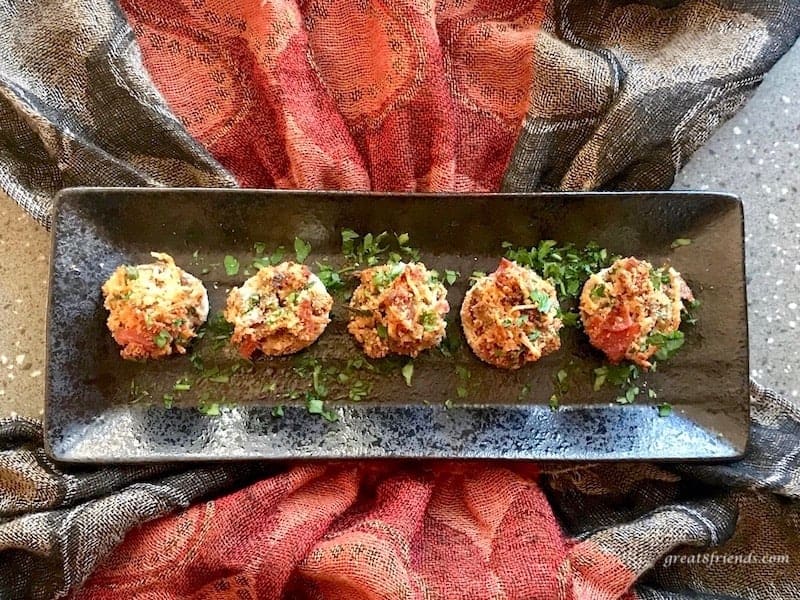 Can you wash mushrooms?
Yes! Give them a shower! It's a myth that they will absorb the water. Leave it to a mushroom farmer to know!
Can you make them ahead of time?
Yes! We all love a recipe that can be made ahead of time giving us more time with our guests! Well, this appetizer recipe is one of those. They can be prepared a day ahead, wrapped tightly with plastic wrap and kept in the fridge until time to bake.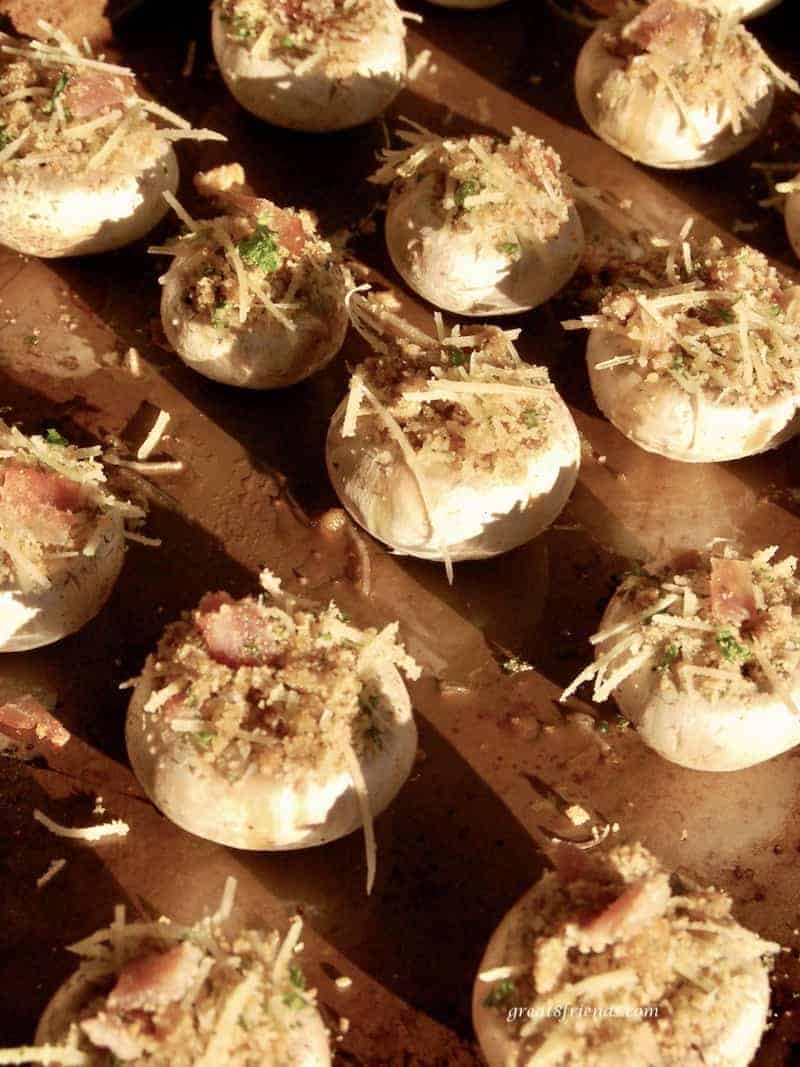 Want to host an appetizer party?
Hosting a Heavy Appetizer Party? Since we love to entertain, we have a LOT of appetizers, check them out!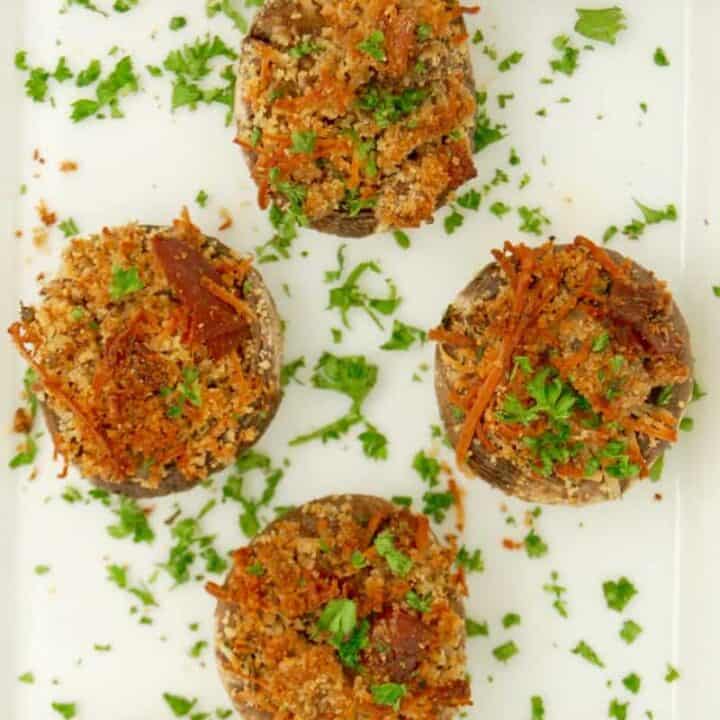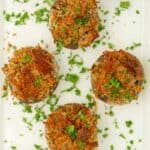 Print Recipe
Pin Recipe
Save this Recipe
Saved!
Please leave a rating!
Prosciutto and Parmesan Stuffed Mushrooms
When you need that extra appetizer to keep the guests satisfied Effie the dinner bell rings, this one's the one!
Ingredients
18

large

white mushrooms

4

Tablespoons

extra-virgin olive oil,

divided

salt to taste

¼

cup

Marsala wine

1 ½

cups

fresh bread crumbs

5

thin slices

prosciutto

,

chopped

1 ¾

cups

grated Parmesan cheese

2 ½

Tablespoons

minced parsley

1 - 2

cloves

garlic,

,

minced

freshly ground black pepper
Instructions
Remove the mushroom stems and finely chop the stems. But wait! Don't toss the caps!

In a large nonstick skillet, heat 3 Tablespoons of the oil over medium-high heat.

Add the chopped mushroom stems and season with salt to your liking. Stir and cook until the mushrooms have released their liquid and the mixture begins to dry out, about 5 minutes.

In a steady stream, add the Marsala wine and cook until it evaporates completely, about 2 minutes.

Remove skillet from heat and stir in bread crumbs. Allow to cool slightly.


Add the prosciutto, parmesan, parsley, garlic and pepper to taste, to cooled mixture. Stir until fully combined.

On a greased baking sheet place the mushroom caps open side up in one layer.


Spoon the cooked mushroom mixture into the caps. When all the cooked mixture is divided between the caps and slightly mounded, drizzle with the remaining olive oil.

Bake for 30-45 minutes, or until golden. Serve warm.
Notes
Gr8 Tip:
To easily remove the stems, use a melon baller. If you don't have one, they easily pop out when "bent."
Gr8 Make Ahead Tip:
Assemble mushrooms ahead of time. Chill. Then bake just before serving.