Who doesn't love a celebration? When you're celebrating one of your favorite friends, even better! Our night Celebrating Kyle's Birthday was a great night all around…the weather, the ambiance, the company and of course the food! The plan when we celebrate each other is to try to find a restaurant where the birthday girl has never been, and let me tell you, it isn't easy with our crowd! We love dining out and there are not many places in our part of town that we haven't all tried.
Happy Birthday Kyle…off we go! Destination: Harvest Restaurant and Bar at The Ranch in Laguna Beach.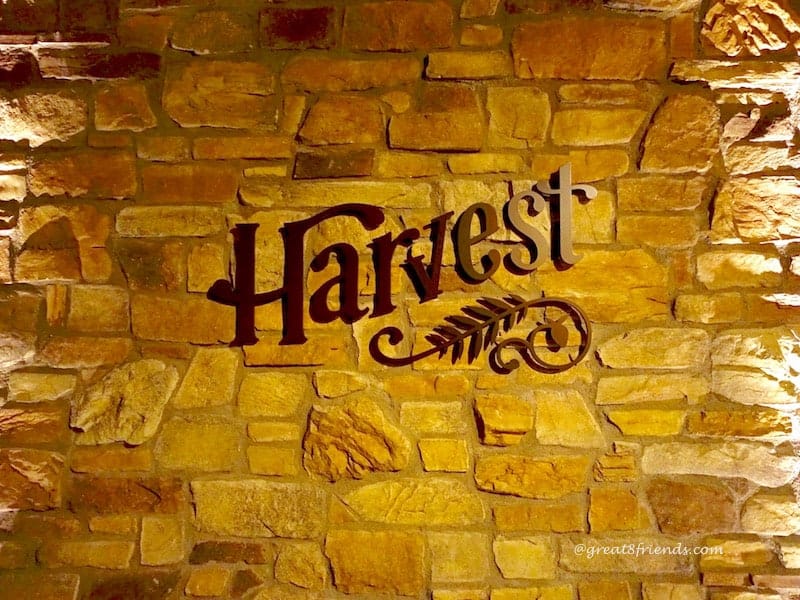 It was the perfect location...like a hidden retreat carved out of Aliso Canyon. Anna arrived a few minutes before us and had saved the perfect spot for a pre-dinner cocktail.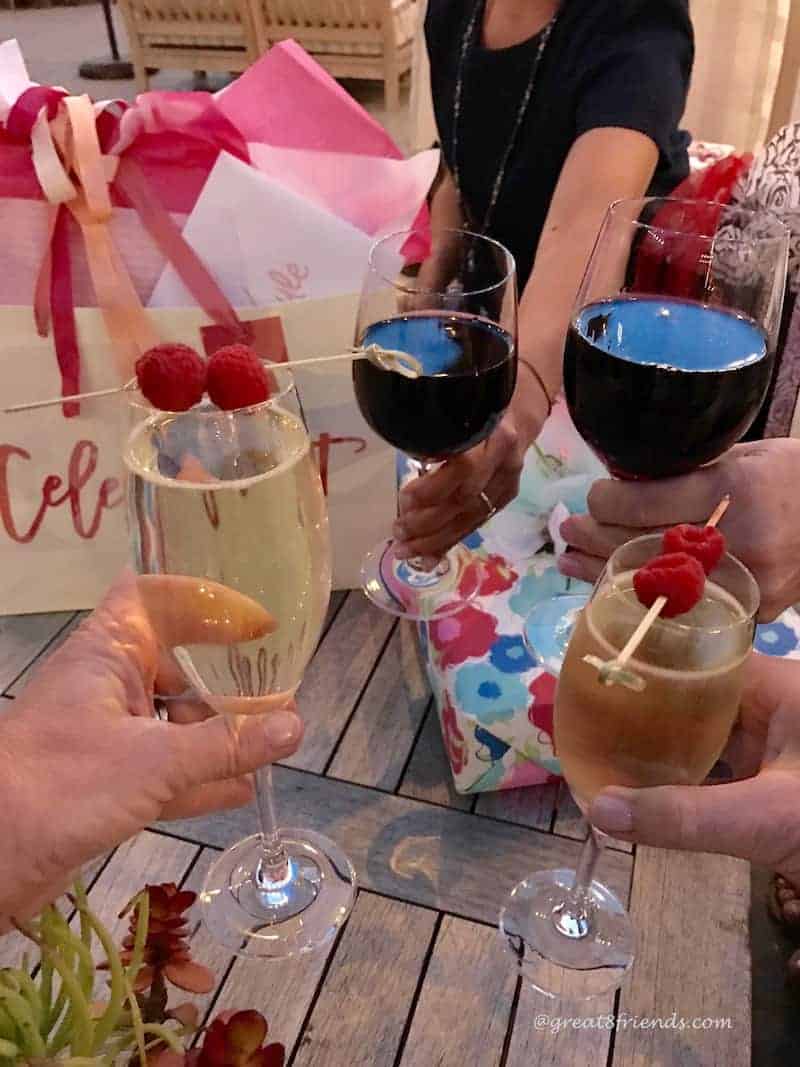 It was almost like sitting in a friend's backyard with a beautiful view. The evening was crystal clear.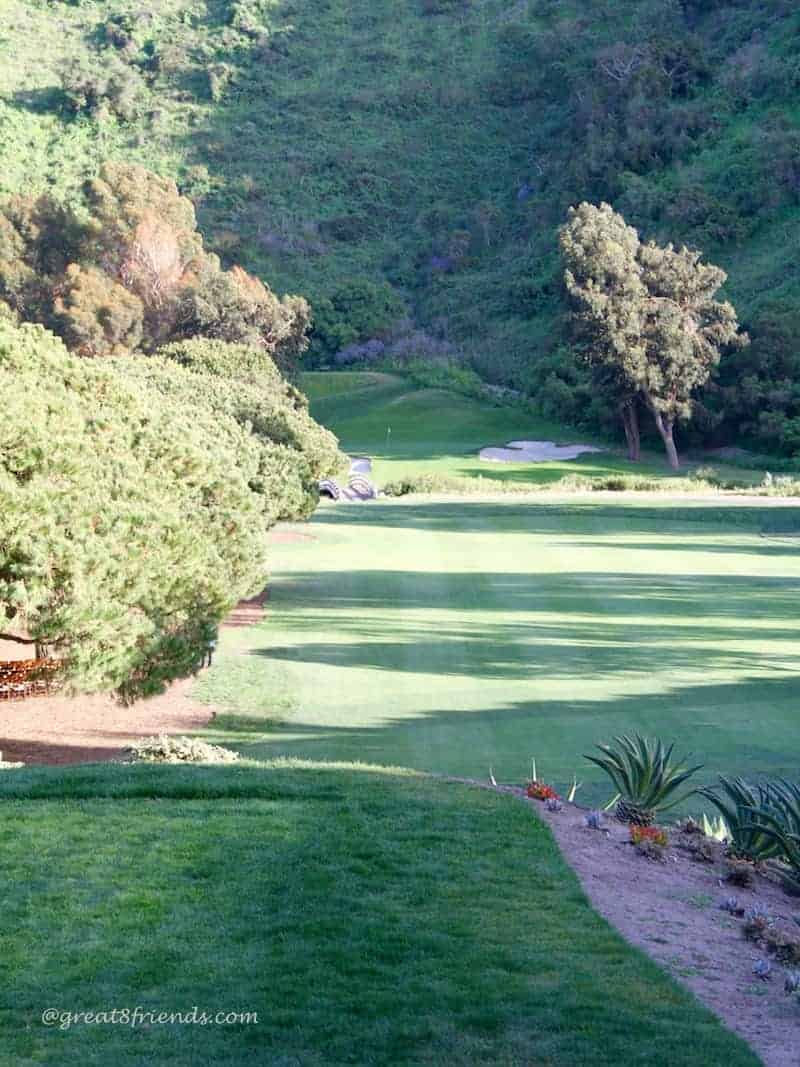 The mountains were our backdrop with a sprinkling of fire pits and couches with other guests enjoying the evening as well…and some just finishing up playing 9 hole golf course. Just steps away is Harvest Restaurant. It has the look and feel of a beautiful restaurant at a lodge in the mountains; warm and elegant with a giant fireplace glowing for all to see.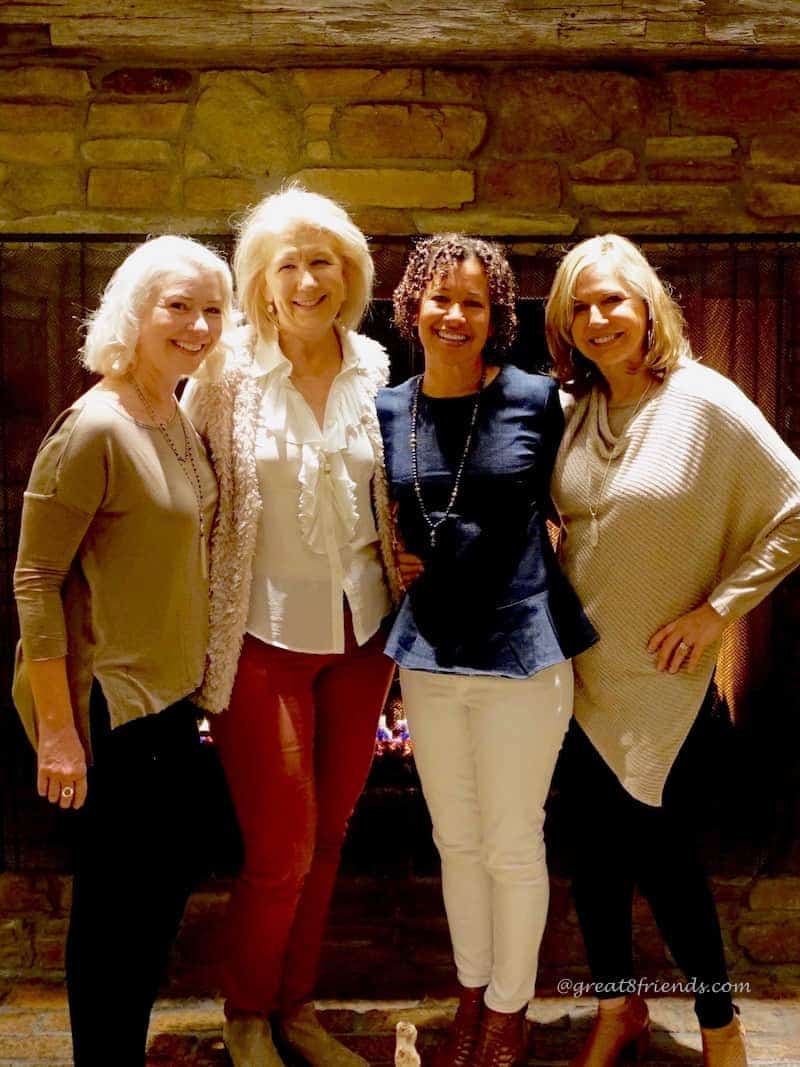 We chose 2 appetizers to share and boy was the decision difficult. We chose the Brussels Sprouts...YUM! Charred to perfection with pecans, radicchio and green apple slices.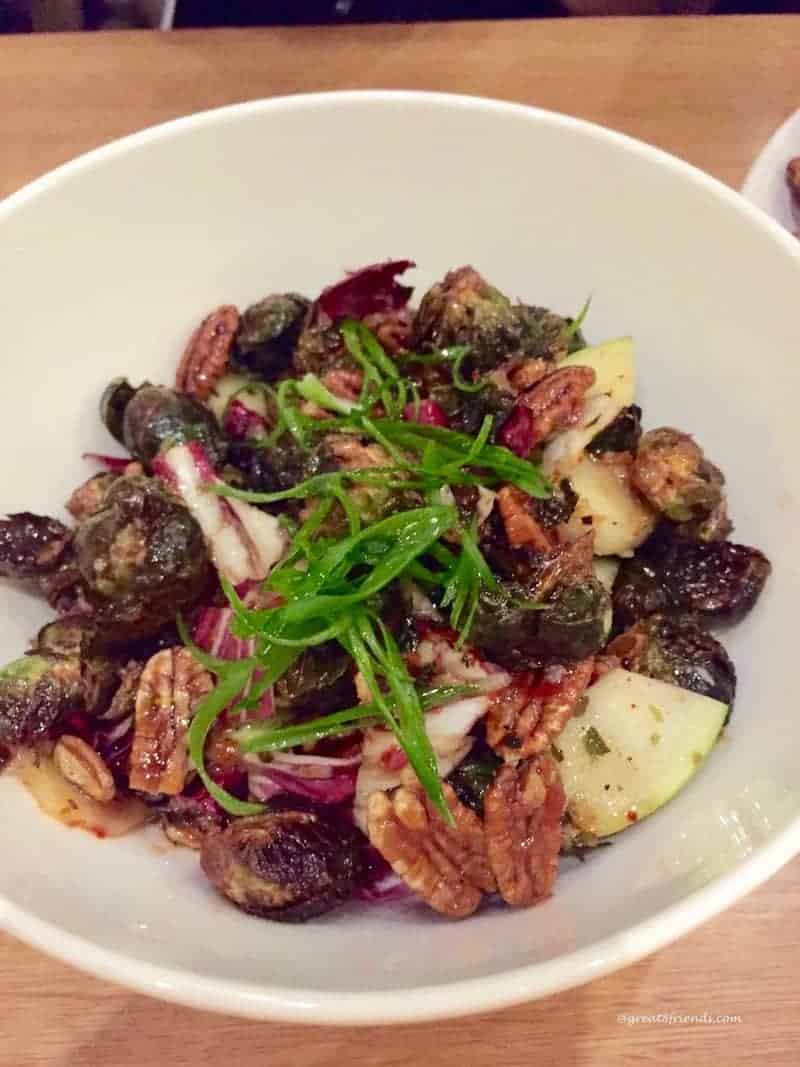 Next, the Charcuterie! We all said we had never seen one so beautiful with such a great assortment of goodness. Little bits of drippy honeycomb, roasted beets, roasted heirloom carrots, meats, mustard, some beautiful yellow cauliflower florets…one beautiful platter that made all 4 of us very happy!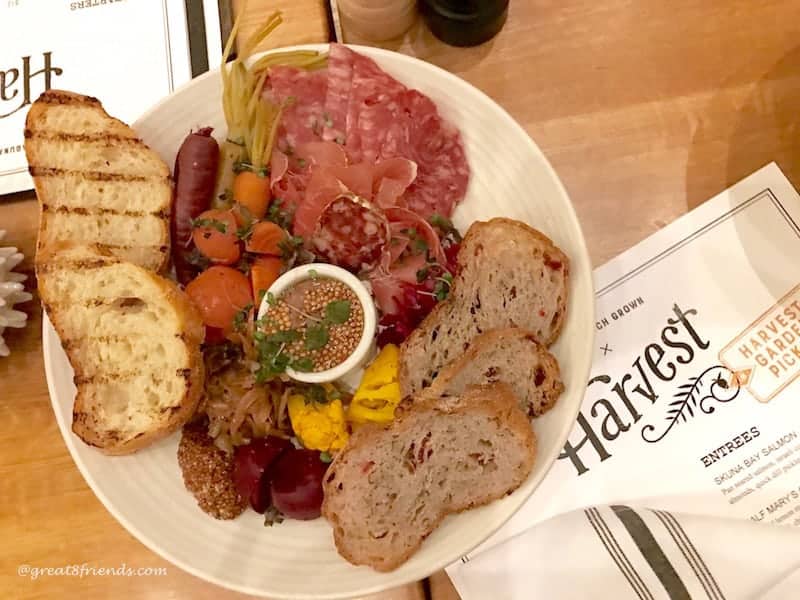 But wait…there's still dinner! Kyle and Anna ordered the pork chop to share, and I had to have a taste! Wow was it amazing! Tender and seasoned with a spice that took my taste buds to the Fall. The bright red tiny cranberries sealed the deal! Alongside the chop was a small head of grilled bok choy, a perfect addition to lighten up the flavors a bit. I can only imagine this dish being a hit during the holidays, too!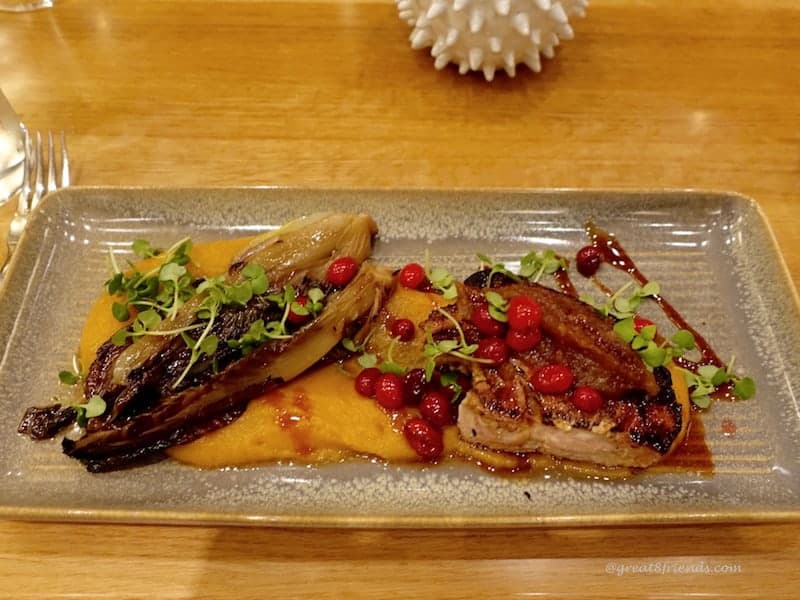 Jurga's choice for the evening was the special. A delicious Sea Bass with a crisped skin that kept in the juices and kept the fish moist and tender. A bundle of broccolini came alongside it and added a freshness to the dish that paired perfectly.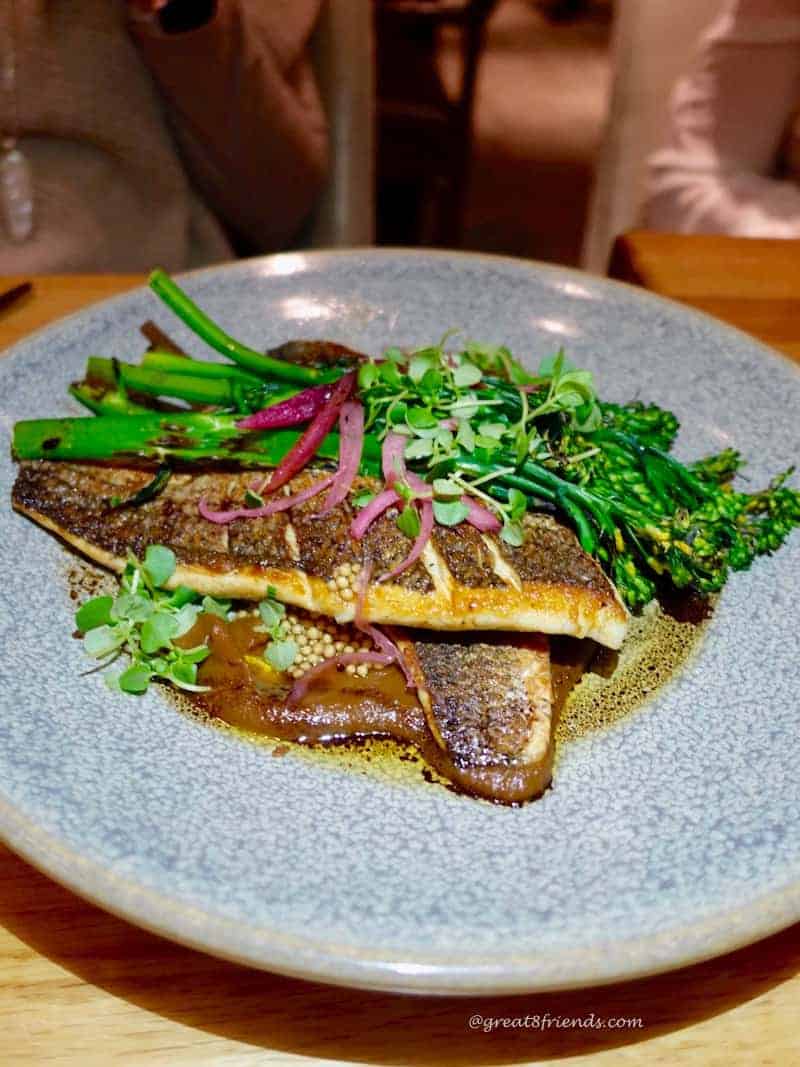 My turn! I ordered the salmon and I'm so happy I did! It was plated on top of a deliciously seasoned serving of Israeli couscous. The "pearls" are bigger than the usual couscous; it's my favorite and boy was I content! The arugula on top with a little pickle addition was perfect to cut the richness. It was a delicious dish and I was stuffed!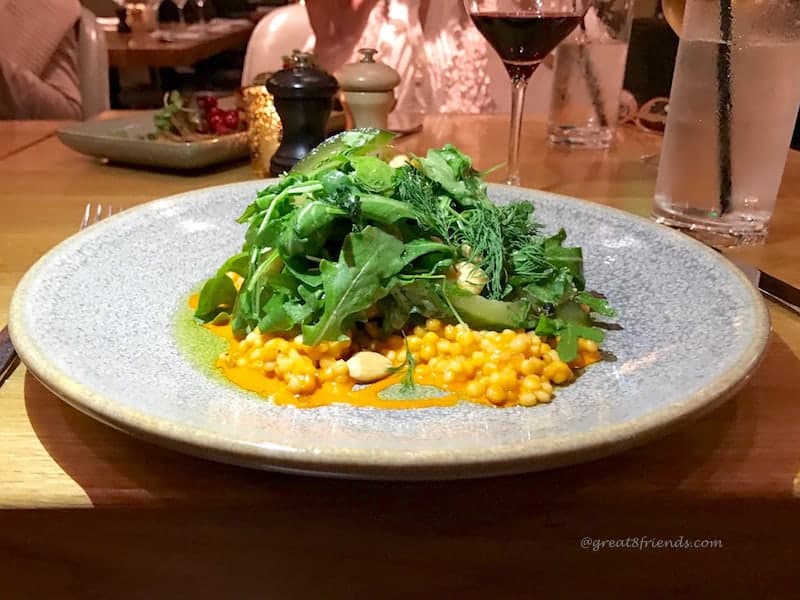 We all were, but it's a birthday so we're not done yet! Duh…..dessert! Anna brought a beautiful cake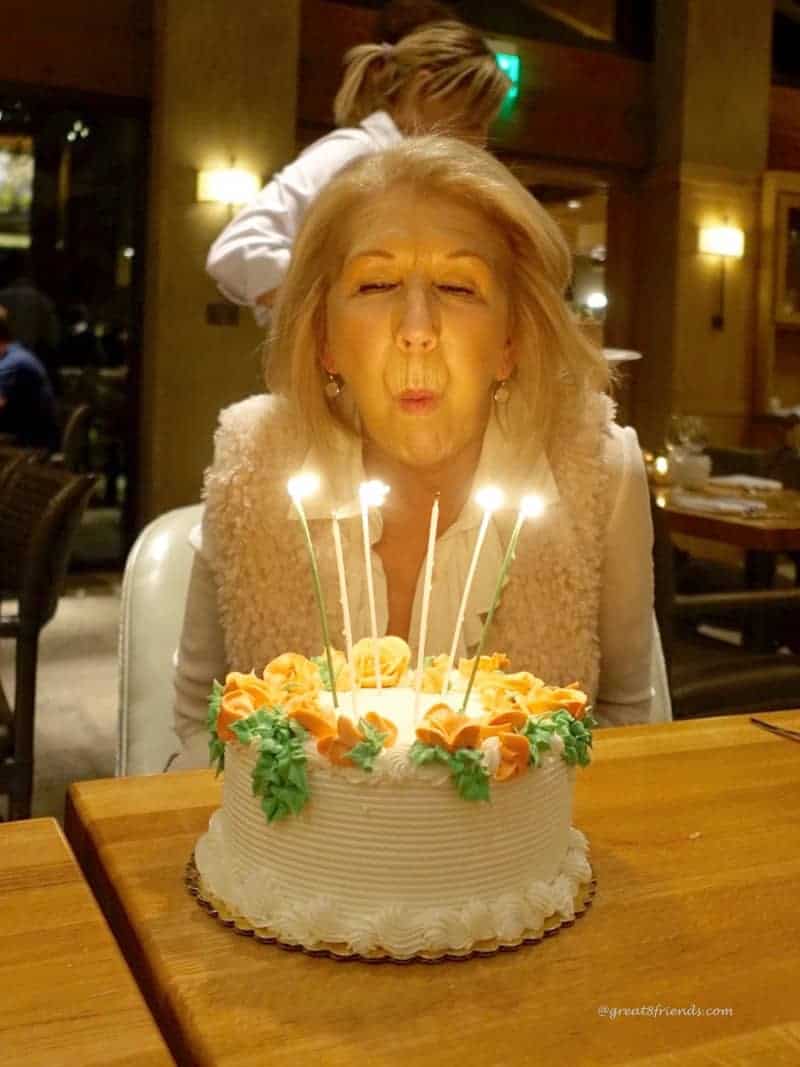 and our sweet waitress, Ashley, treated the birthday girl to a delicious Pot de Crème! Although we were each filled to the brim, another dessert? Sure why not! Who could say no to chocolatey goodness!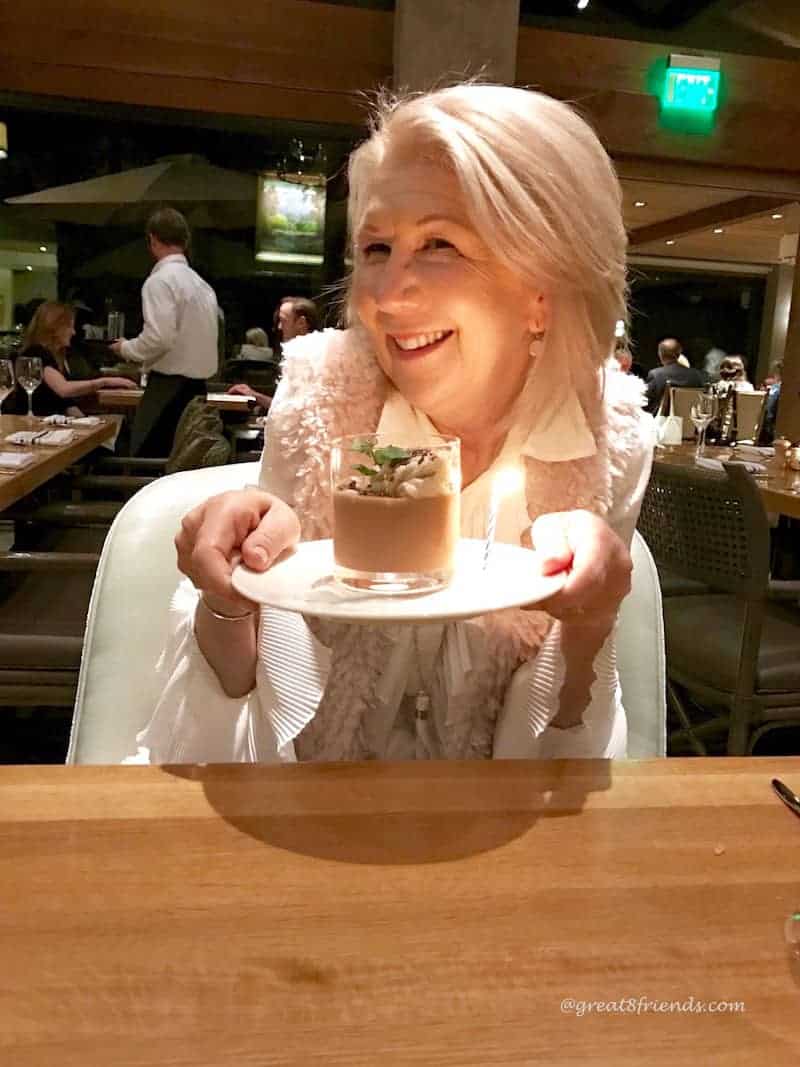 A beautiful evening, celebrating a beautiful friend in a beautiful place…there's nothing better.