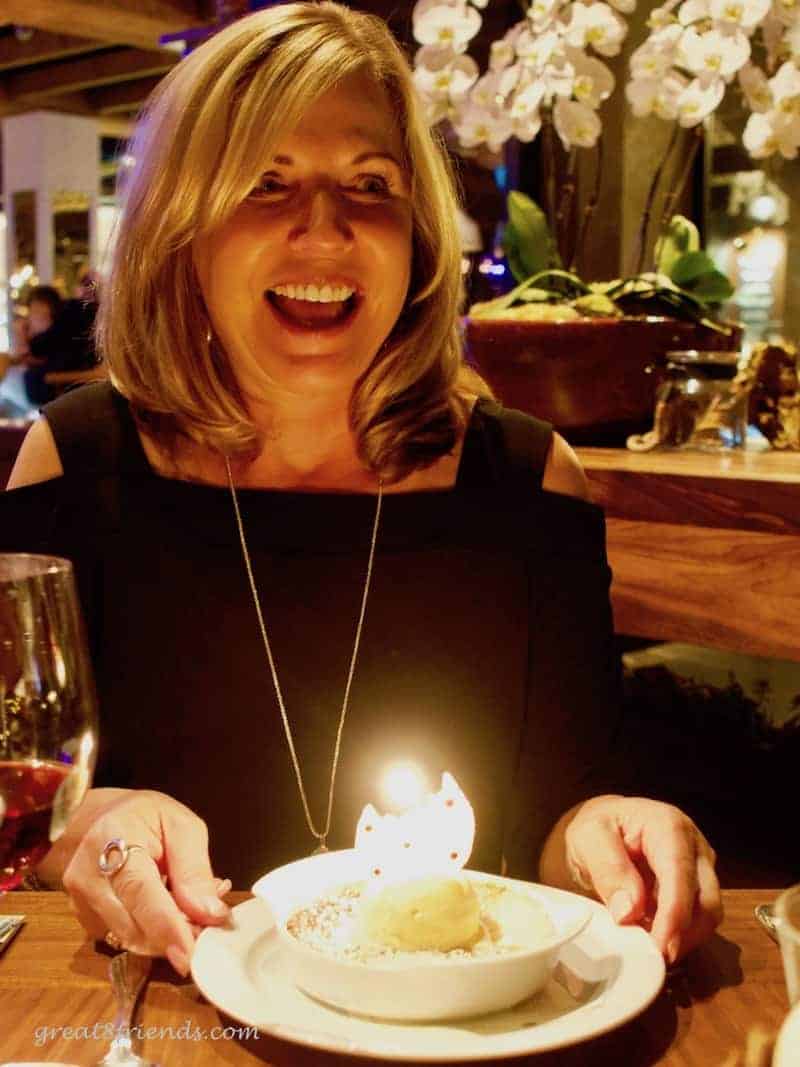 Do you love birthdays as much as I love birthdays? We just celebrated Jurga's birthday at a fairly new restaurant in town, Water Grill, and that's one of the things I love about celebrating birthdays...eating at a Gr8 new place!
The birthday girl doesn't know where the "party" will take place, she just has to trust the evening's driver. When we arrived, she was thrilled at the beautiful restaurant. The designers have taken "indoor/outdoor" to a new level.  You walk in to see a large oyster bar, and to the left is a big, open air bar area. You have your choice of sitting next to the fire pits on long low sofas, or sitting at the bar in the center of the room. There is also a second bar inside the restaurant surrounded by booths and tables. Lots of comfortable choices!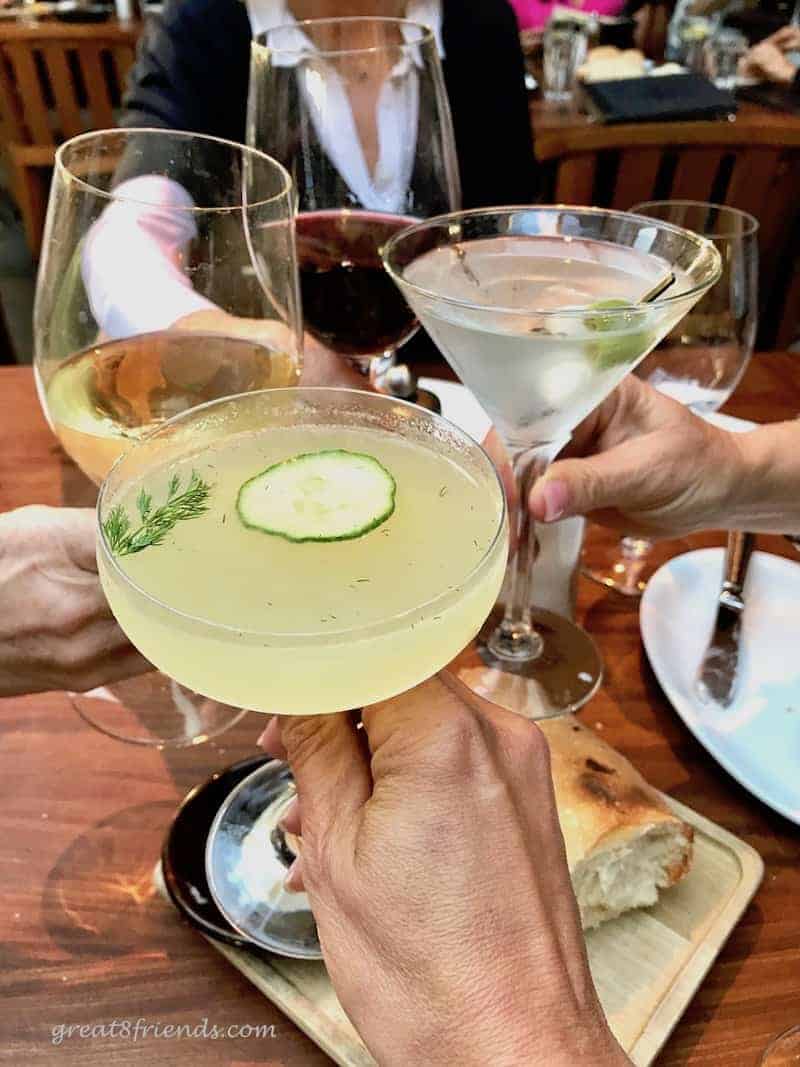 And, they have a beautiful, fresh seafood menu. In case you don't like seafood (or just feel like some meat!) there are a couple of steak choices and some chicken; but, make no mistake, Water Grill is a seafood restaurant and the fish is fresh as can be!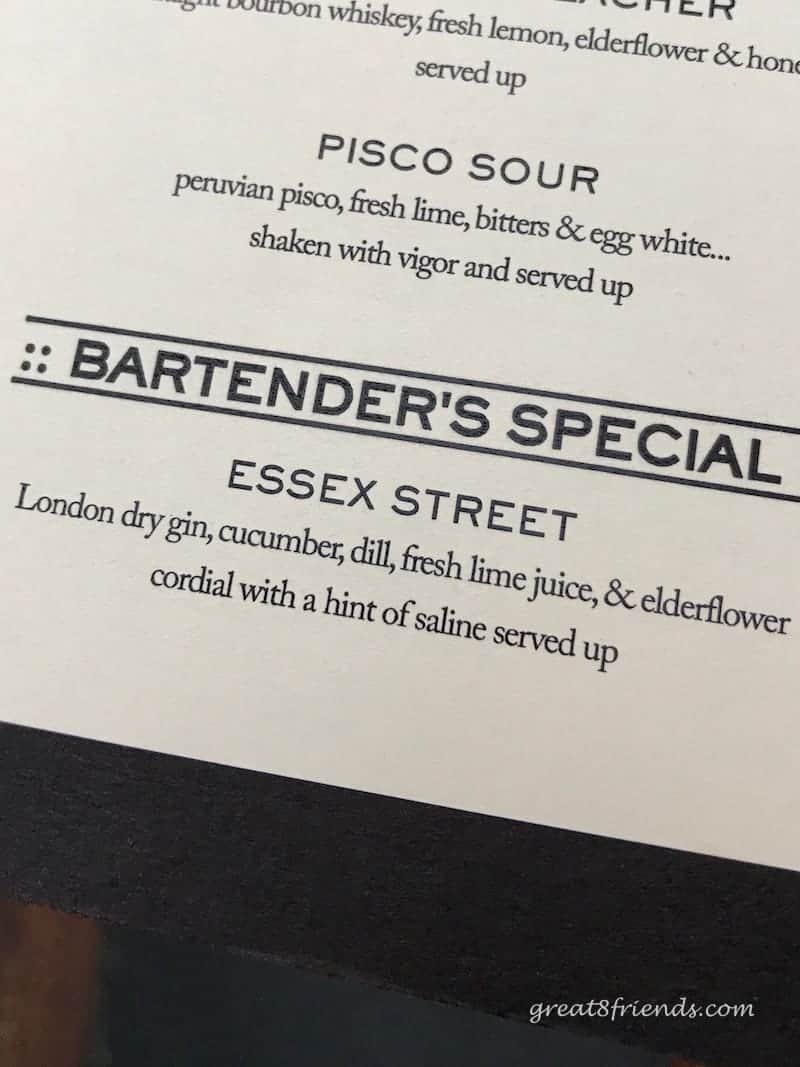 We started with a toast to the birthday girl of course! Kyle and I each had wine, Jurga, ordered her favorite, a classic martini, and Debbie tried the "Bartender's Special." Which was delicious! (She may or may not have had more than one!)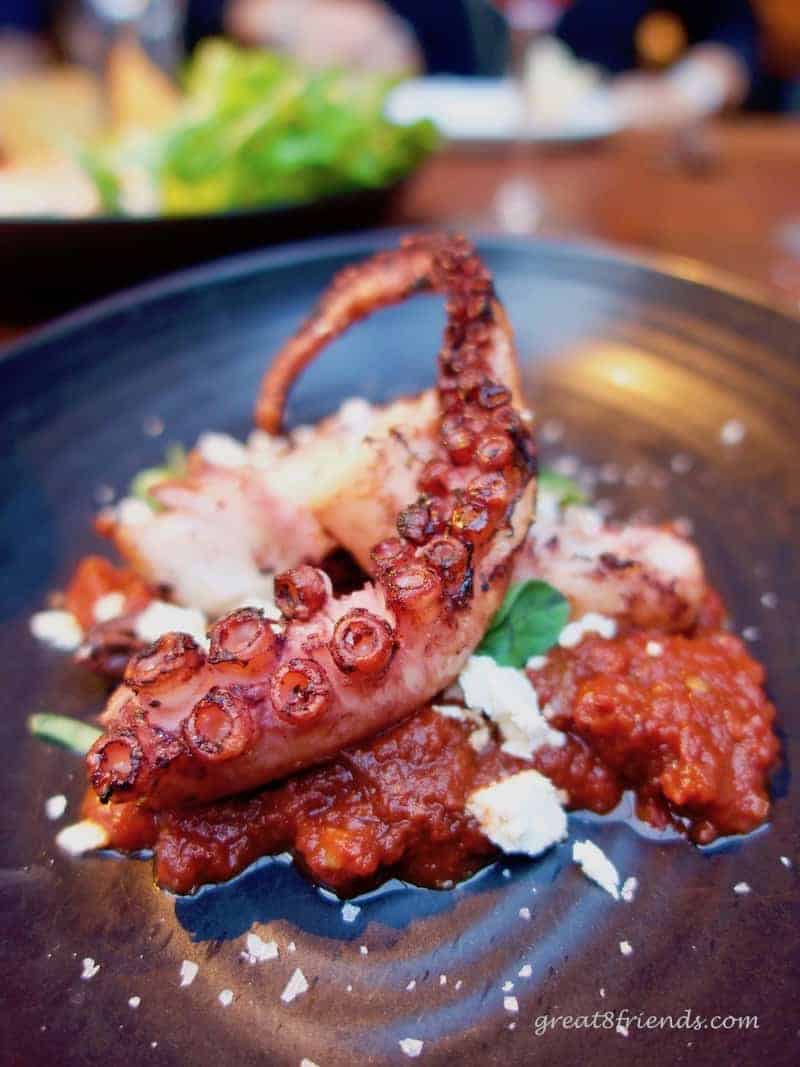 We shared a couple of appetizers, the Wild Spanish Octopus, which was charcoal grilled (yum yum!) and served with niçoise olives, some tomato and feta cheese. This was a taste of the Mediterranean! The octopus was perfectly grilled and tender. The charcoal grilling adds just the right note of flavor.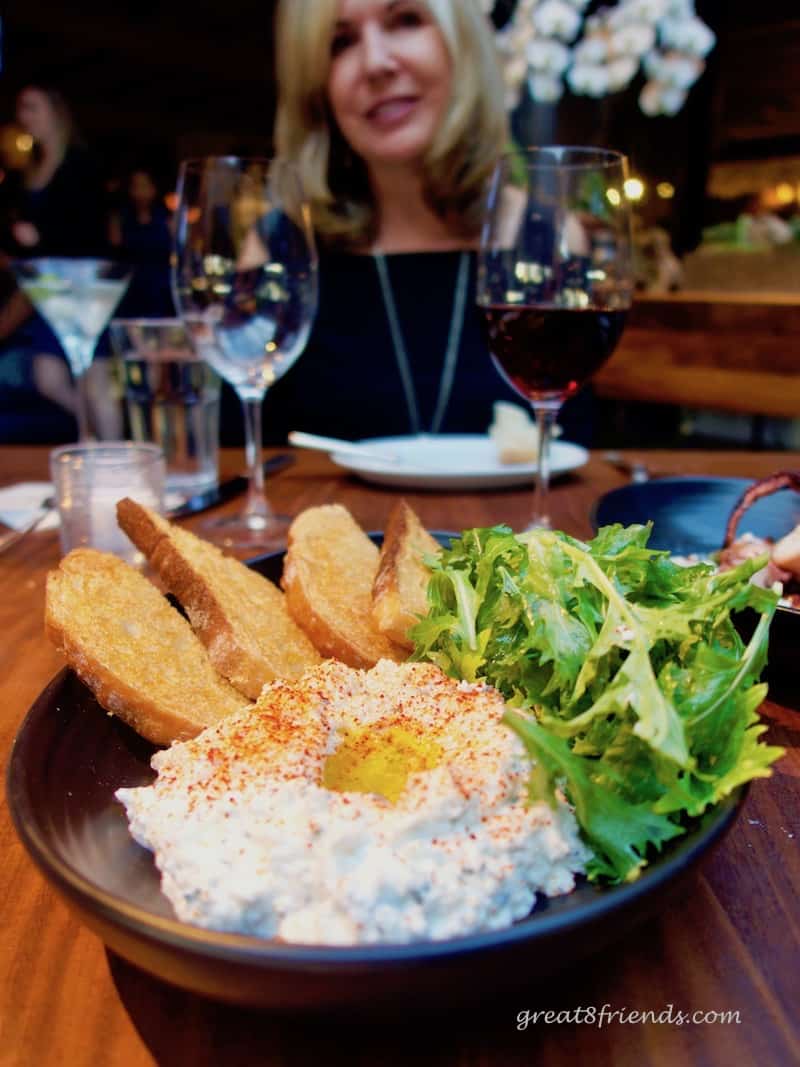 And I am a sucker for fresh ricotta cheese so we ordered the Fresh Ricotta with Sea Salt, and are they ever generous! You get a large portion of fresh creamy ricotta served with a pool of extra-virgin olive oil in the center and sprinkled with paprika and sea salt. Additionally, the plate includes buttered toasted sourdough and a large helping of arugula salad. This could actually be a whole lunch! And, it's perfect to share with cocktails and lively conversation. (And we always have Gr8 conversation!)
Jurga ordered the Wild Brittany Dover Sole, it is a seasonal offering and served whole; well, they do filet it after cooking. This is one of my favorite fish, tender and perfect, served with a light lemon sauce. And if you are going to order a whole fish, the Water Grill is the place to do it!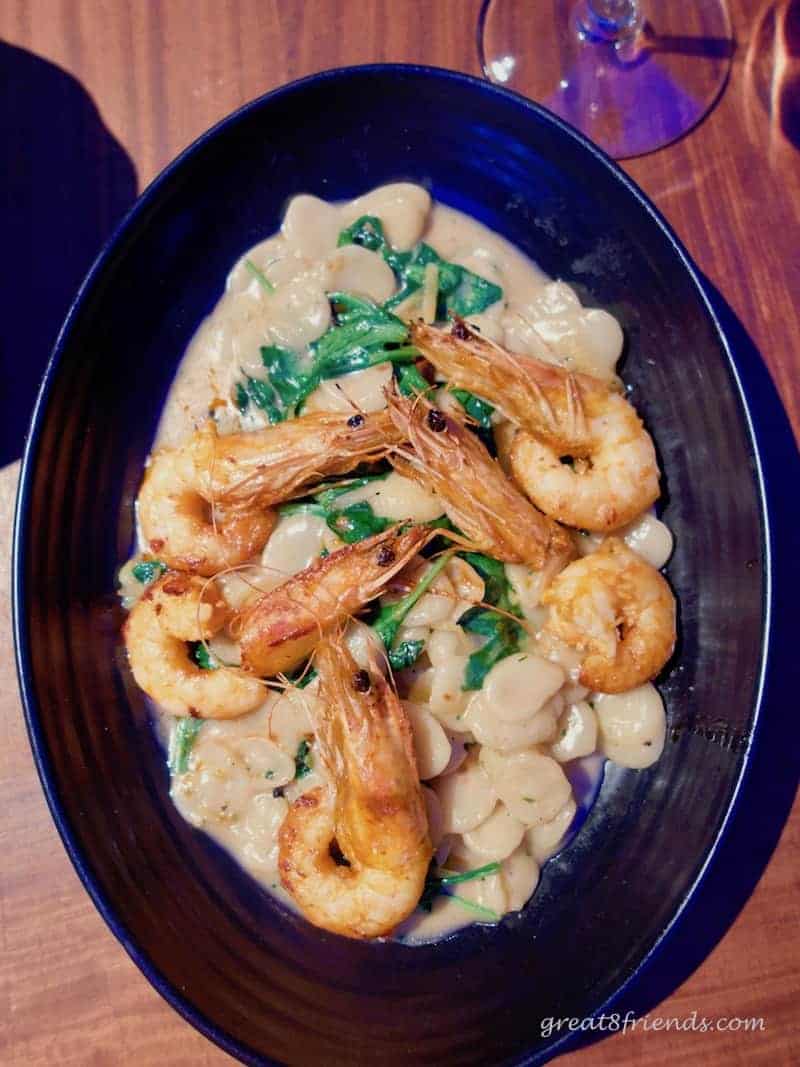 Kyle and I both had pasta on the mind so we ordered the Homemade Orecchiette. In Italian, Orecchiette means, "little ears," because the pasta is shaped like little ears! (Italians have a lot of food named for body parts.) The pasta is served with fresh shrimp (so fresh the heads are still on!), spinach, and roasted tomatoes. And the sauce is light and lemony, adding to the overall flavor of the dish. This is also a generous portion. We each took home about half the dish and it was perfect the next day for lunch.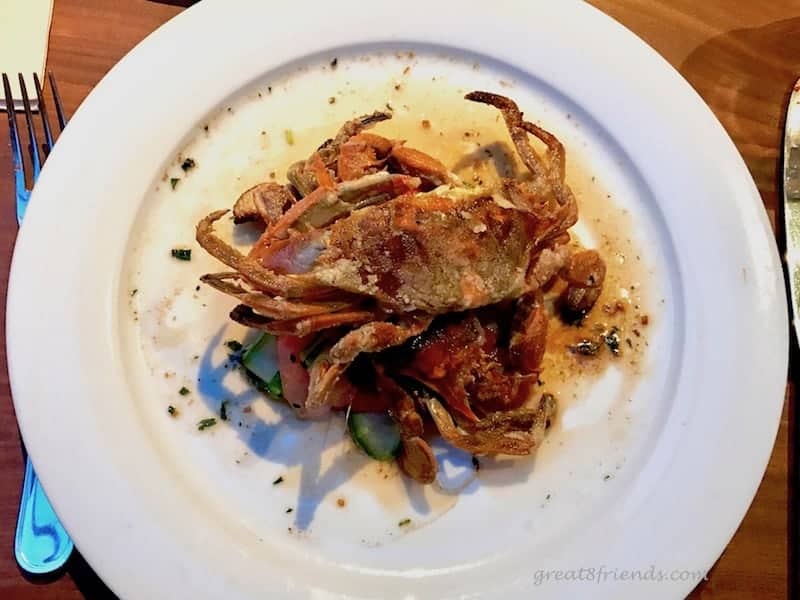 Debbie had the Wild Maryland Jumbo Soft-Shell Crab (that's a mouthful!). They serve it pan sautéed in brown butter with a ginger, cucumber and watermelon salad...is your mouth watering yet?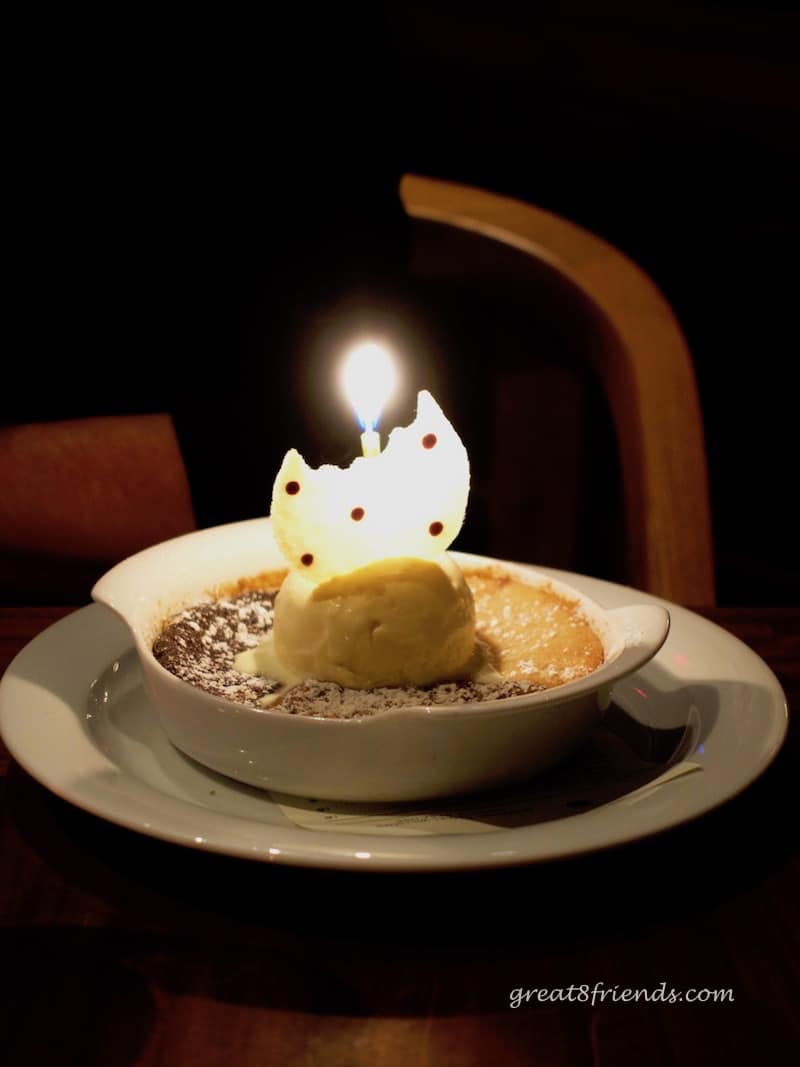 And, since it was a birthday, of course we ordered dessert! Actually, we ordered TWO desserts and the restaurant brought a complimentary Caramel Bread Pudding with a scoop of ice cream, a translucent cookie and a candle for the birthday girl!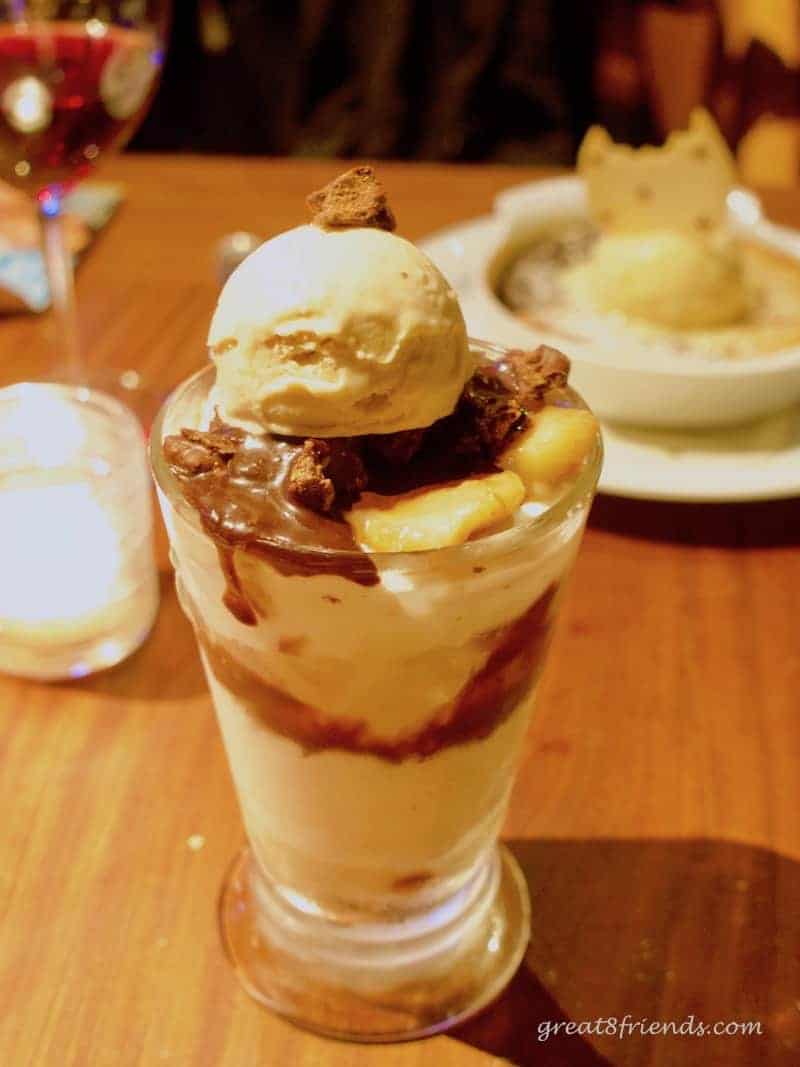 We had plenty of sweetness! The Banana Chocolate Sundae was oozing with ice cold chocolatey, banana goodness.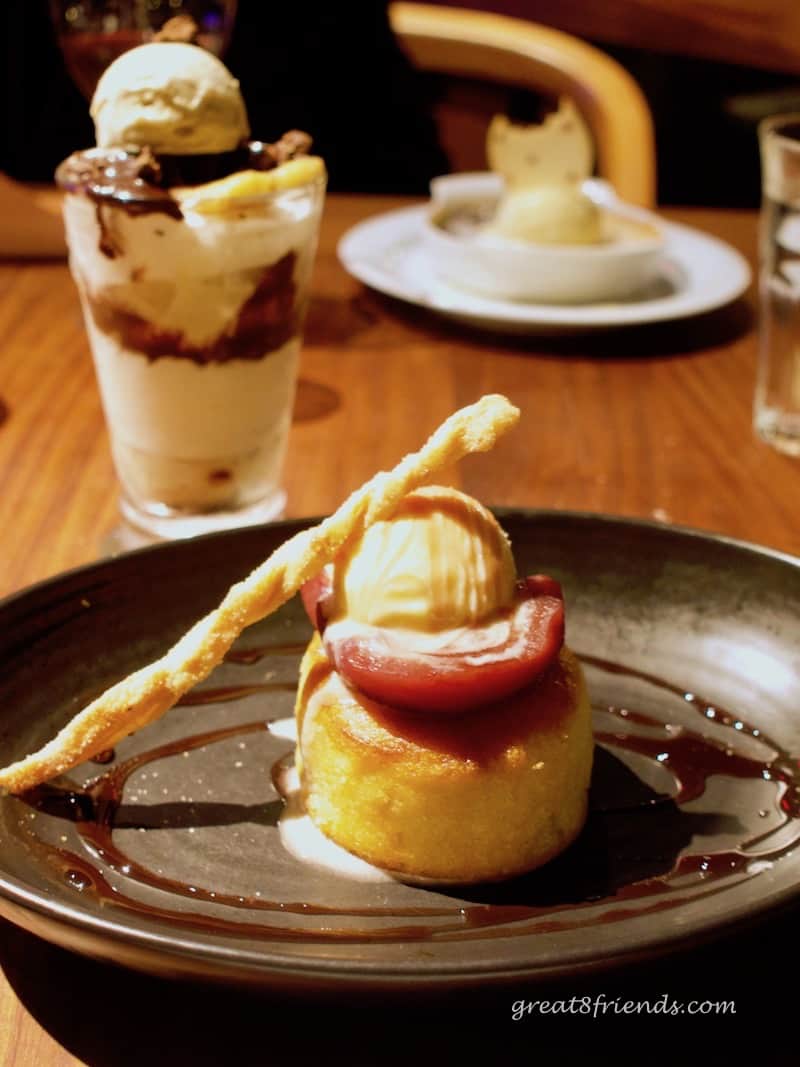 And the Warm Almond Cake was the perfect finish. Served with red wine poached apple, apple cider ice cream, and red wine caramel; this was an amazing treat!
Never let it be said that the Great Eight ladies don't enjoy a meal!
Happy Birthday, Jurga!
Water Grill ~ 3300 Bristol Street,  Costa Mesa, CA 92626 ~ (949) 208-7060