Christmas is probably my favorite time of year. I love having an excuse to decorate with bright colors and glitter and shiny things and I also love having an excuse to bake and bake and bake...okay, and eat, too!
Many years ago my sisters, mom and I started an annual cookie bake. Every year we set aside a day to gather in one of our kitchens and bake cookies.
The schedule is fairly flexible because most cookies can be frozen for up to 2 months. And it's so nice to have an assortment of home baked goodies around the holidays!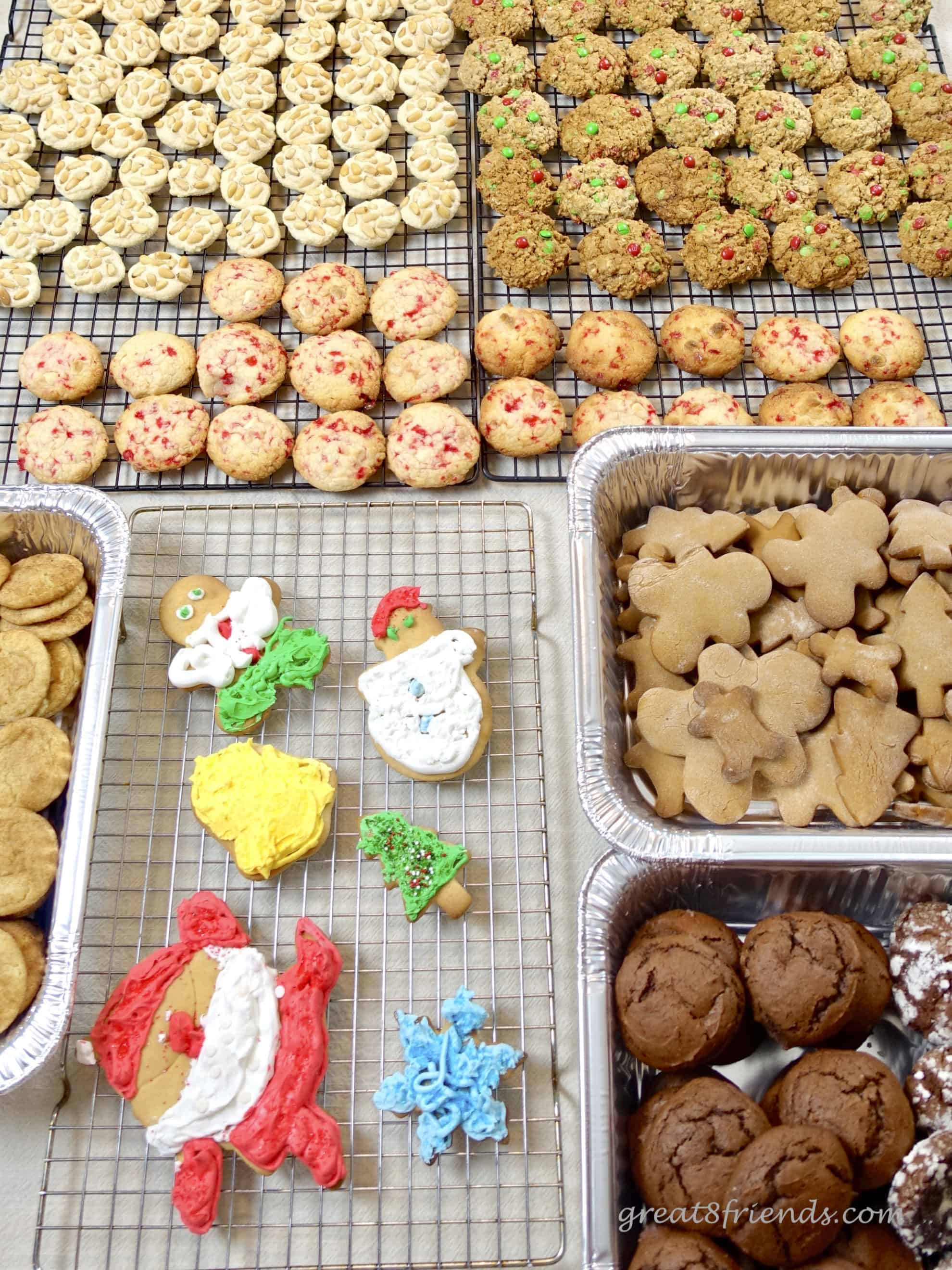 Now that our kids are all out of college, some with littles of their own, we call it the Cousins' Christmas Cookie Bake. And we had so much fun this year!
We started at 10 am on a recent Saturday... Ladies, start your engines! ...Er, your mixers!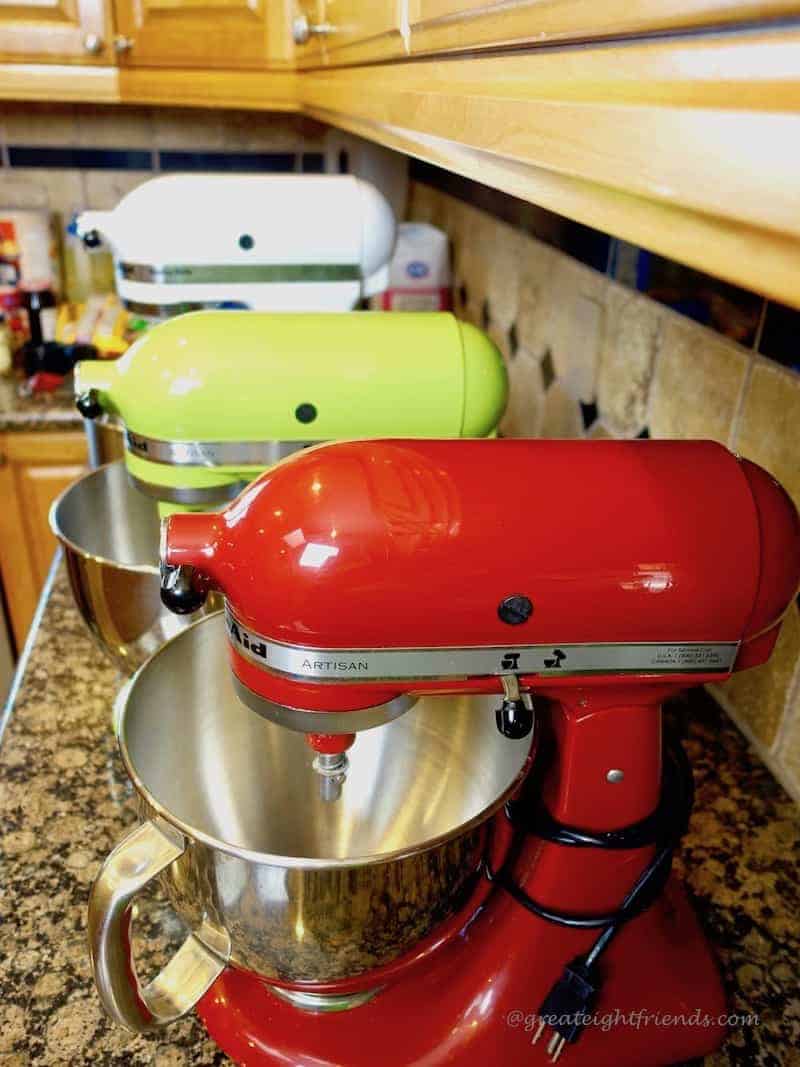 That's right, we each bring our mixers, cookie sheets, favorite spatulas, extra measuring cups...and ingredients; so one person isn't bearing the brunt of the cost.
Alex made some thumbprint cookies...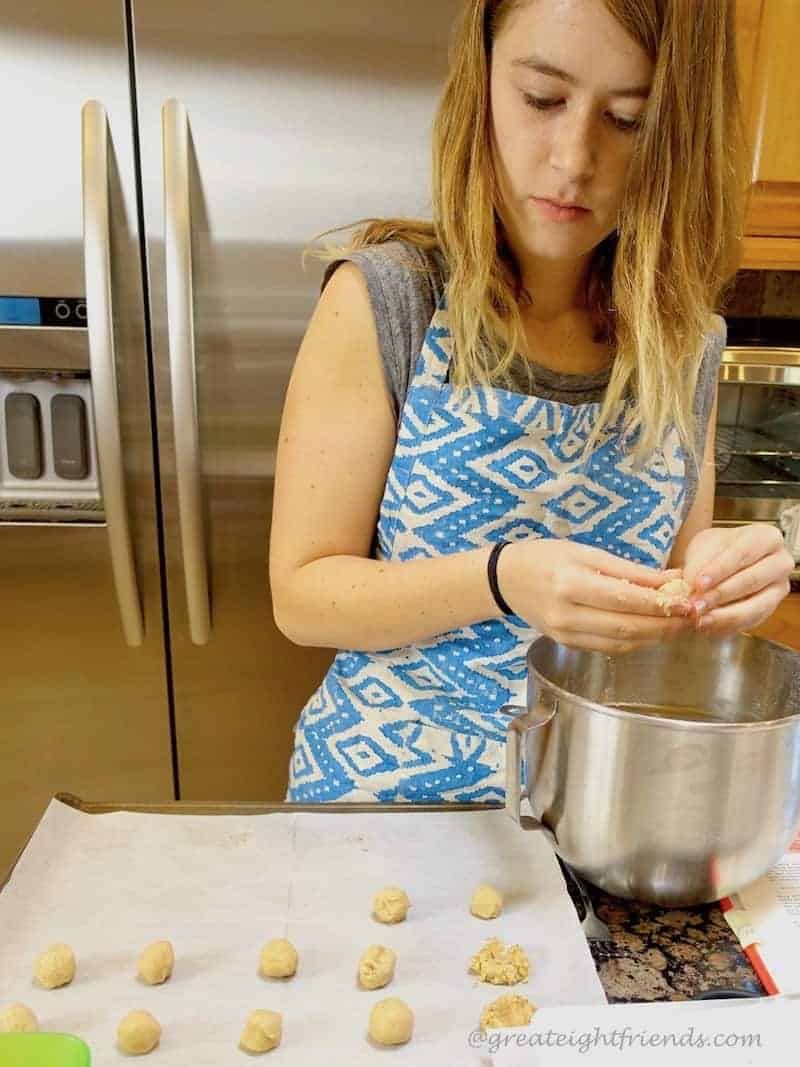 and she helped one of the littles make gingerbread cookies.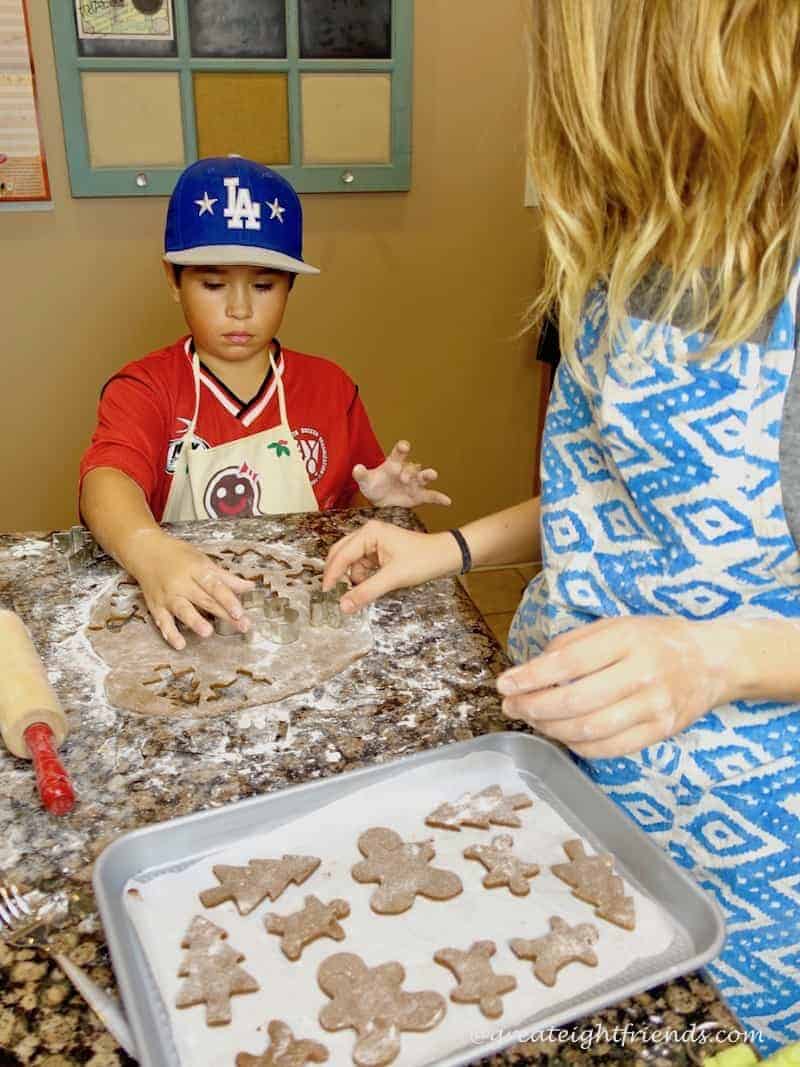 This little had quite the day; she had a morning soccer game where she didn't allow one goal to score while she was goalie for ¾ of the game, then she came home and proceeded to master the art of cookie baking and decorating! Quite the all around child! (I promise she washed her hands after playing soccer!)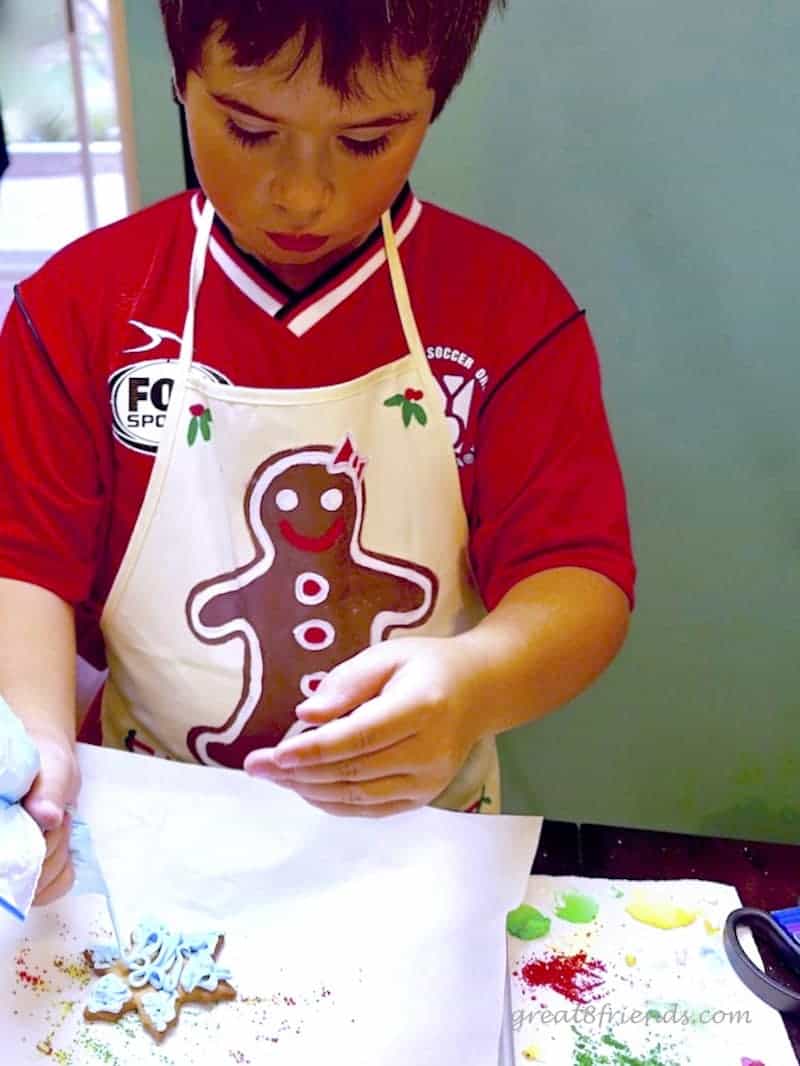 And this little 2 year-old cutie learned how to roll cookies in powdered sugar...Gr8 job little guy! (He got less powdered sugar on himself than I usually get on myself!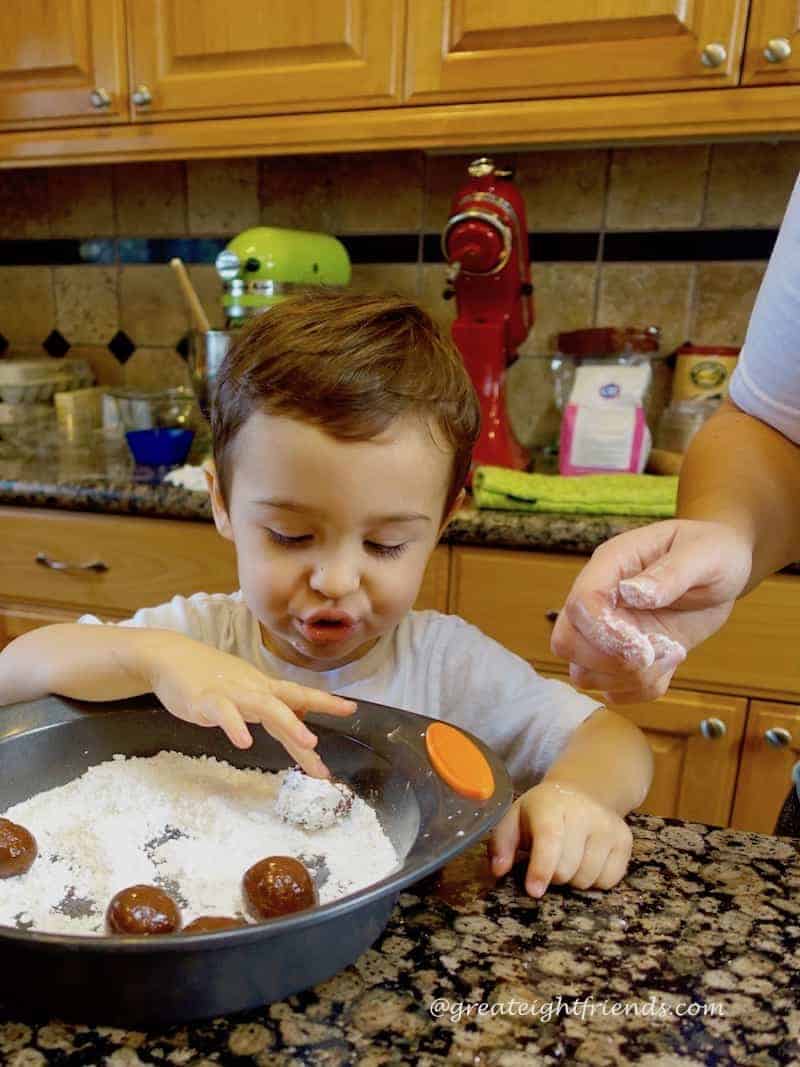 All in all it was a Gr8 Day; we made 14 different kinds of cookies in 7 hours! And everyone had a Gr8 time. There are few family favorites that are always on the agenda, like Snickerdoodles, and then we pretty much make whatever strikes our fancy.
Tori had a helper with the pignoli cookies.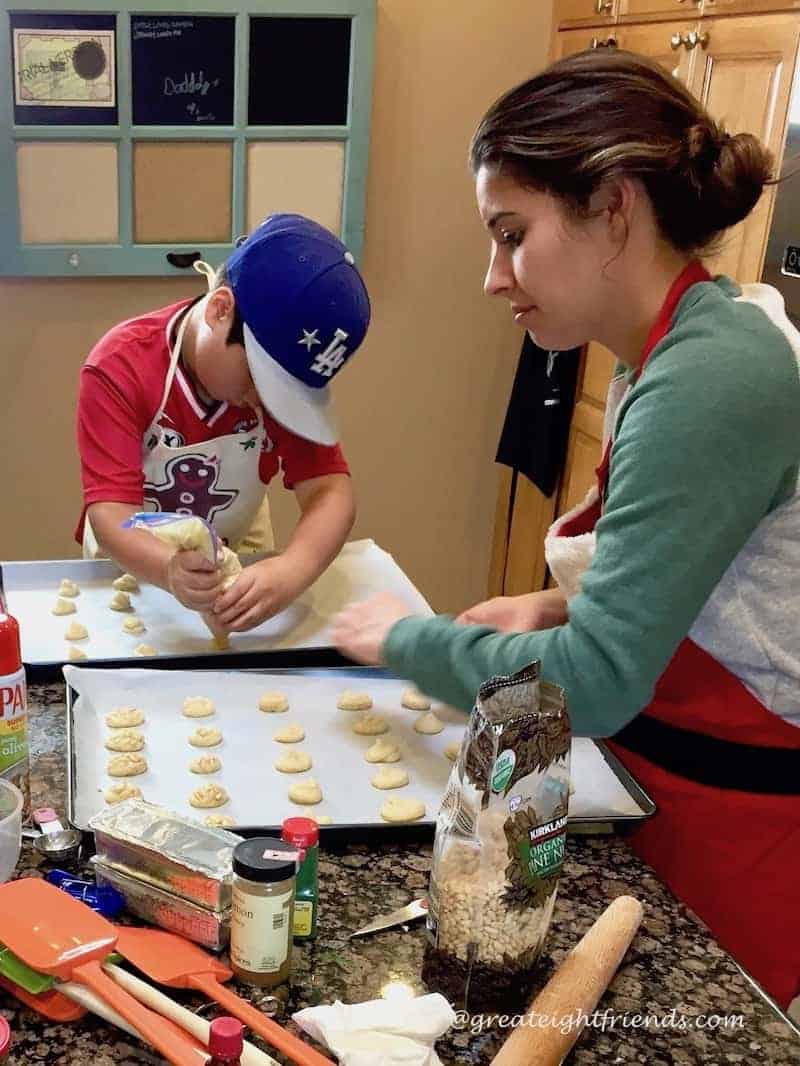 So plan a day, invite your family or friends, and get baking!
Make a new tradition! Or should that be, "Bake" a new tradition?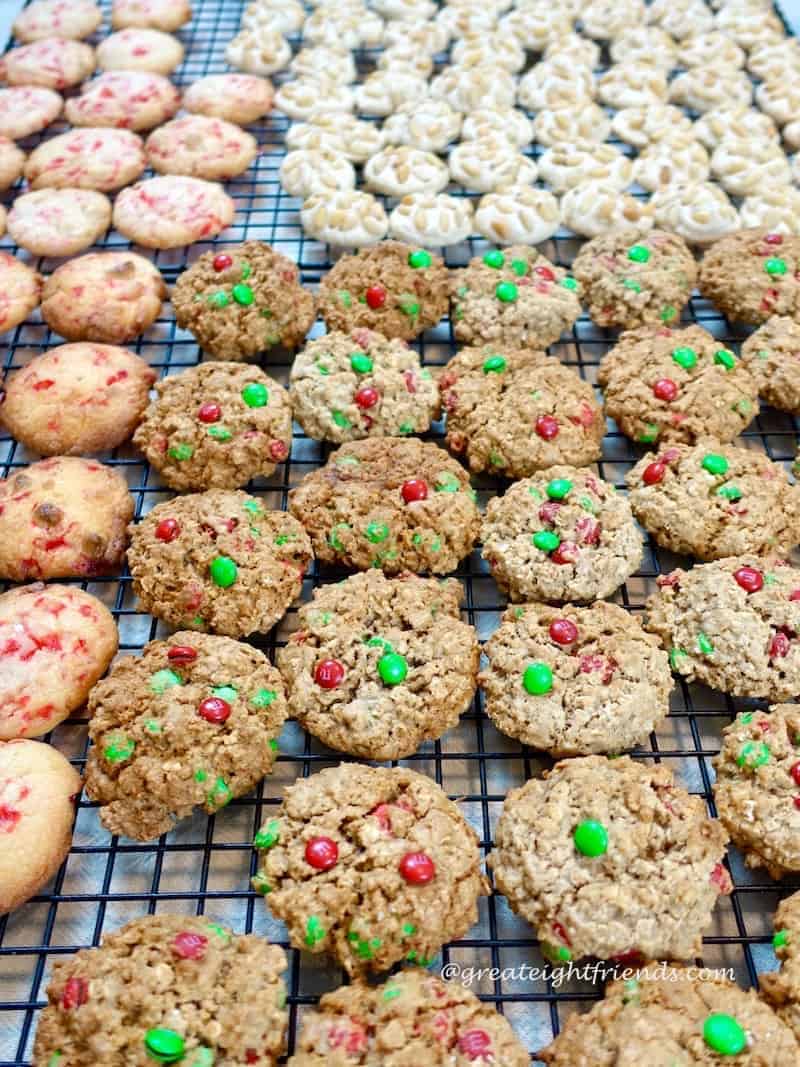 If you drop by, we can share a cup of tea and some Gr8 homemade cookies!
Create your own family Christmas Cookie Bake and check out some of our favorite recipes.
Originally published 11/20/2016