We each love our cookbooks and some of us have hundreds! Here is a short list of Great Eight Friends' favorites.
I love to read, and one of my favorite things to read is cookbooks! On a weekend, when I'm up earlier than the rest of the house, I love to curl up in a big chair with a cup of hot tea and a favorite cookbook.
Sometimes I read the stories and sometimes I just scan and look at the luscious photos...and get inspired! And maybe I'll put sticky notes on the pages of recipes that catch my eye.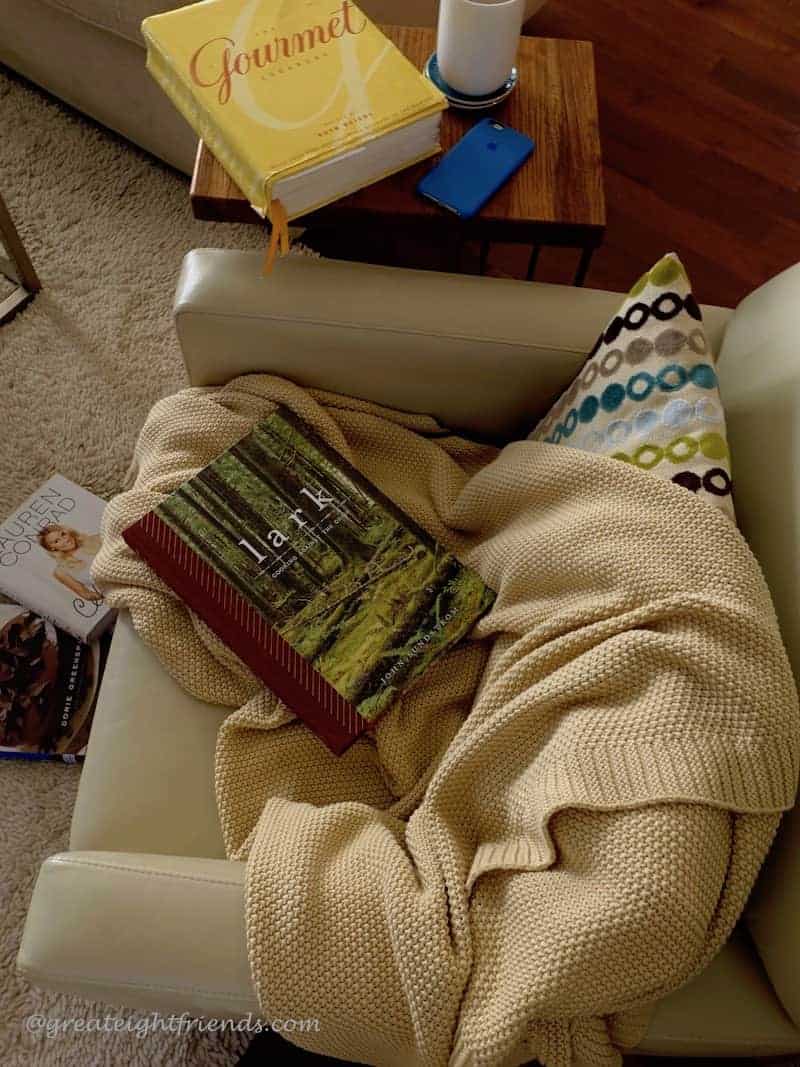 Each of us here at Great Eight Friends have our go-to cookbooks, and you probably have yours, too. You know, those with recipes that you can always rely on where the directions are easy to follow and the dishes turn out the way you expect them to 95% of the time.
We are sharing our favorites with you...please let us know your favorites, too!
Our Favorite Cookbooks
Many years ago, in 2004, we met for our annual Christmas lunch in a beautiful Asian restaurant on the third floor of a local mall. Kyle, Debbie and I each arrived and were waiting for Jurga to join us.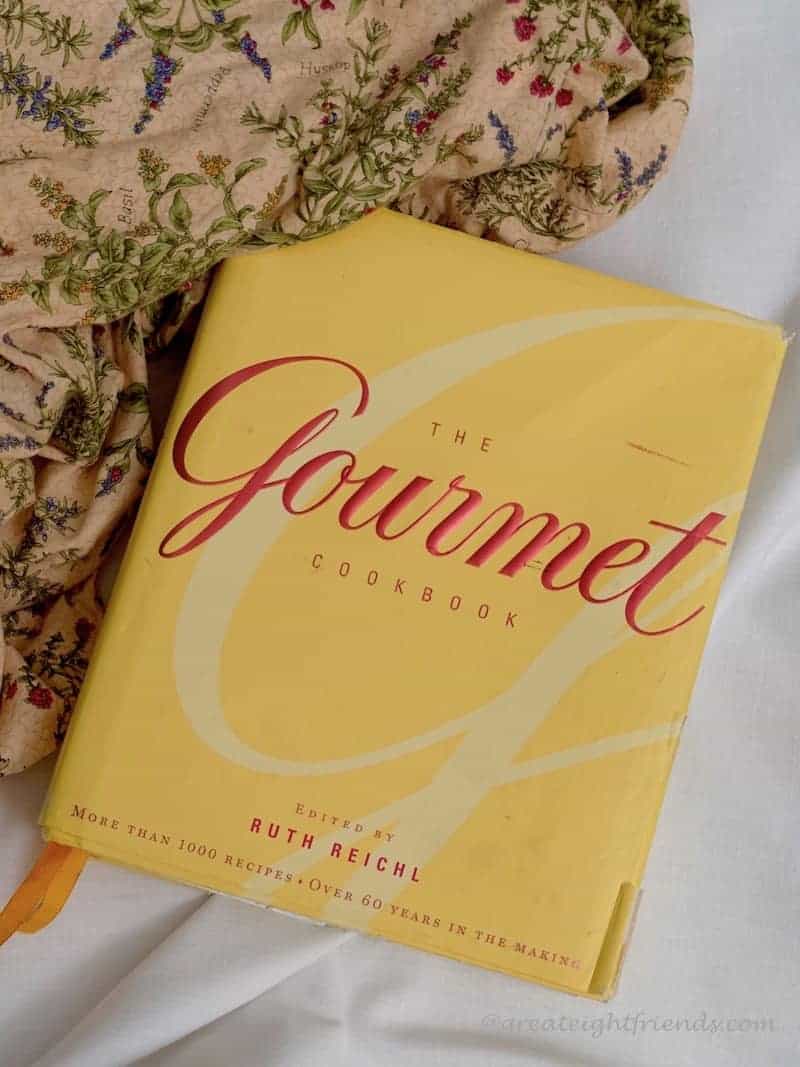 We wondered, "Where could she be?" "Is she lost?" "Did something happen?" Well, when Jurga finally walked in she was lugging a giant shopping bag...and lugging is the right word.
She didn't know where the restaurant was and ended up parking clear at the opposite end of the mall. And the gifts she had for us were HEAVY. Poor thing, she had to cart them all over the mall!
She was giving us each a copy of the just released Gourmet Cookbook, edited by Ruth Reichl. It is a hard cover book at least 3-inches thick, you can imagine what it must weigh!
Well, we each started making dishes from this book and we all agreed: every dish came out tasting exactly as we expected to taste!
Now, I've made a lot of recipes in my time and it is rare to find that in such a big book. In the Introduction Ruth Reichl says, "Our goal was to give you a book with every recipe you would ever want," and they succeeded!
We each LOVE our Gourmet Cookbook and use it as a go-to resource. You can see how loved it is by how worn it is...thank you, Jurga!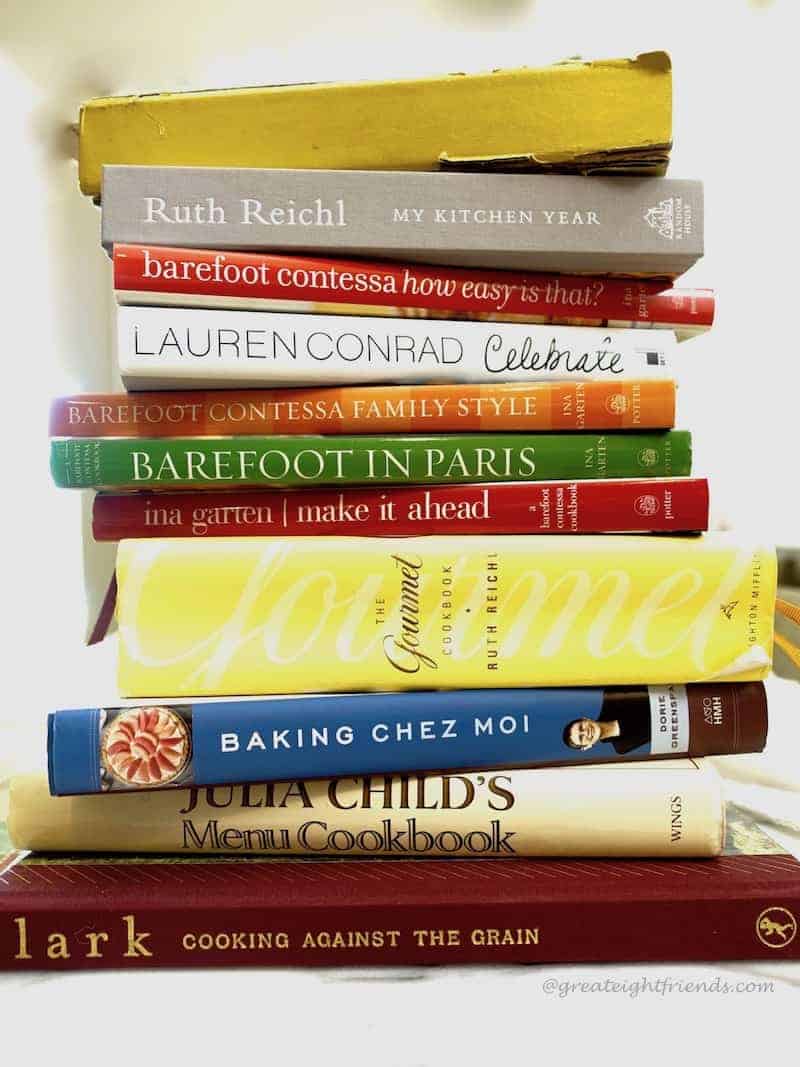 Debbie
Debbie loves to experiment with new recipes and has over 100 cookbooks! (At last count!) She has many favorites, but since we can't list ALL of the best in her collection, her top 3 are:
Smitten Kitchen by Deb Perlman
Plenty by Yotam Ottelenghi
Cantina by Susan Feniger and Mary Sue Milliken (This book is like Debbie, small but mighty!)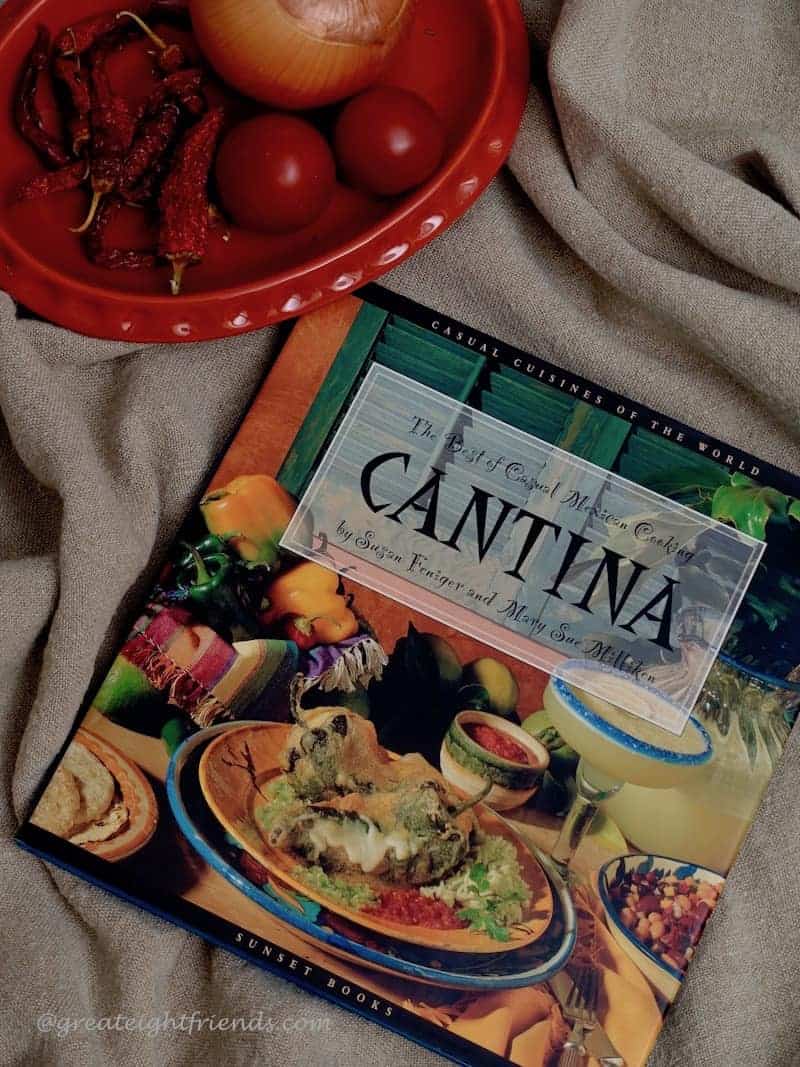 Jurga
Jurga has two boys and an ex-football player husband and she loves to entertain, so her goal is to make meals that are hearty and filling but also delicious and "company worthy."
Everyday Italian by Giada de Laurentis (How can you go wrong with Italian!)
Big Bowl of Love by Cristina Ferrare
Any Barefoot Contessa Book by Ina Garten, The Barefoot Contessa (Really, how do you choose?)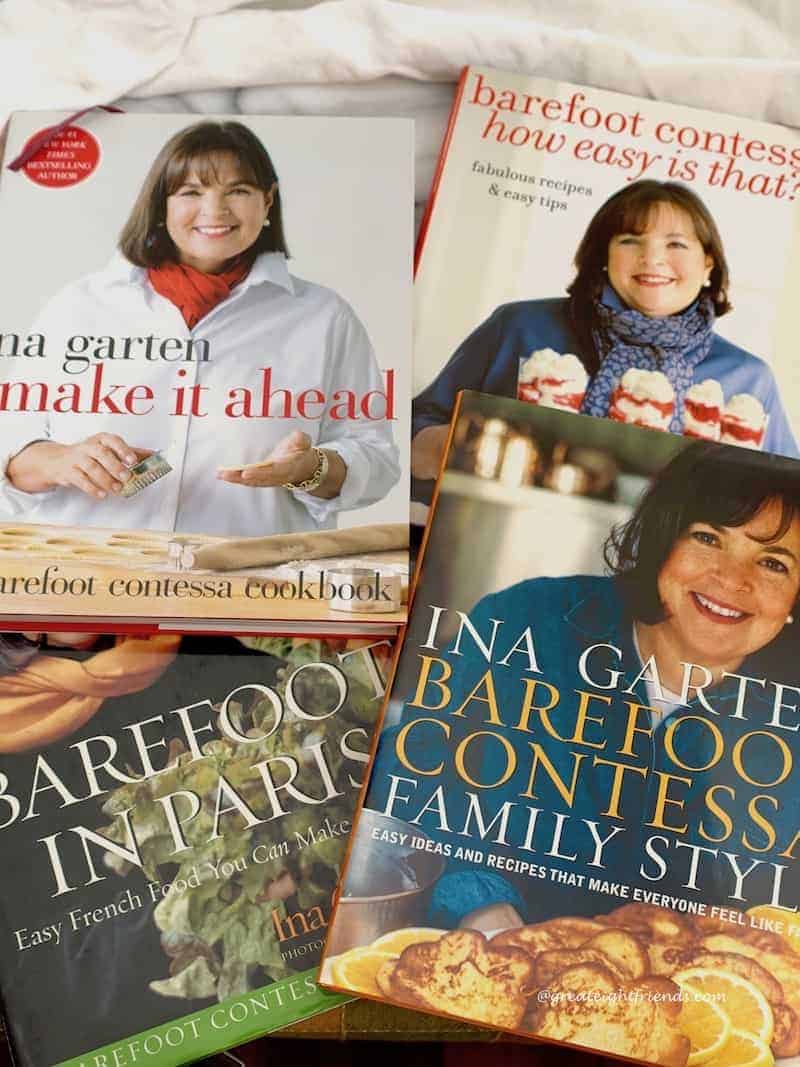 Kyle
Kyle hosts many of her extended family's holidays, which means a big crowd. And a big crowd means she needs to serve food that is pleasing to many palates and that can be made ahead so she has time to enjoy her family!
Flour by Joanne Chang (This is a bakery in Boston that Kyle loves. She says, "I am challenged as a baker, but I love trying the recipes in this cookbook.")
The Best Make-Ahead Recipe by the Editors of Cook's Illustrated
Any Barefoot Contessa Book by Ina Garten (Again, because Ina makes it look easy to create a beautiful meal AND does a lot of do ahead recipes.)
Anna
My most treasured book is a tattered small binder that my grandmother gave me when I turned 18 with many of her recipes hand-written in her unparalleled script; things like Welch's grape punch, and jello salad!
And also her Thanksgiving stuffing and bread pudding recipes. But since we are talking about actual published books, here are the top 3 on my bookshelf:
Lark - Cooking Against the Grain by John Sundstrom (He has a new one, too, Lark: Cooking Wild in the Northwest)
My Kitchen Year by Ruth Reichl (In addition to wonderful recipes, she writes captivating stories)
Baking Chez Moi by Dorie Greenspan (I LOVE to bake and it seems that every year I pick up a new book to try recipes for the holidays. This is my pick this year.)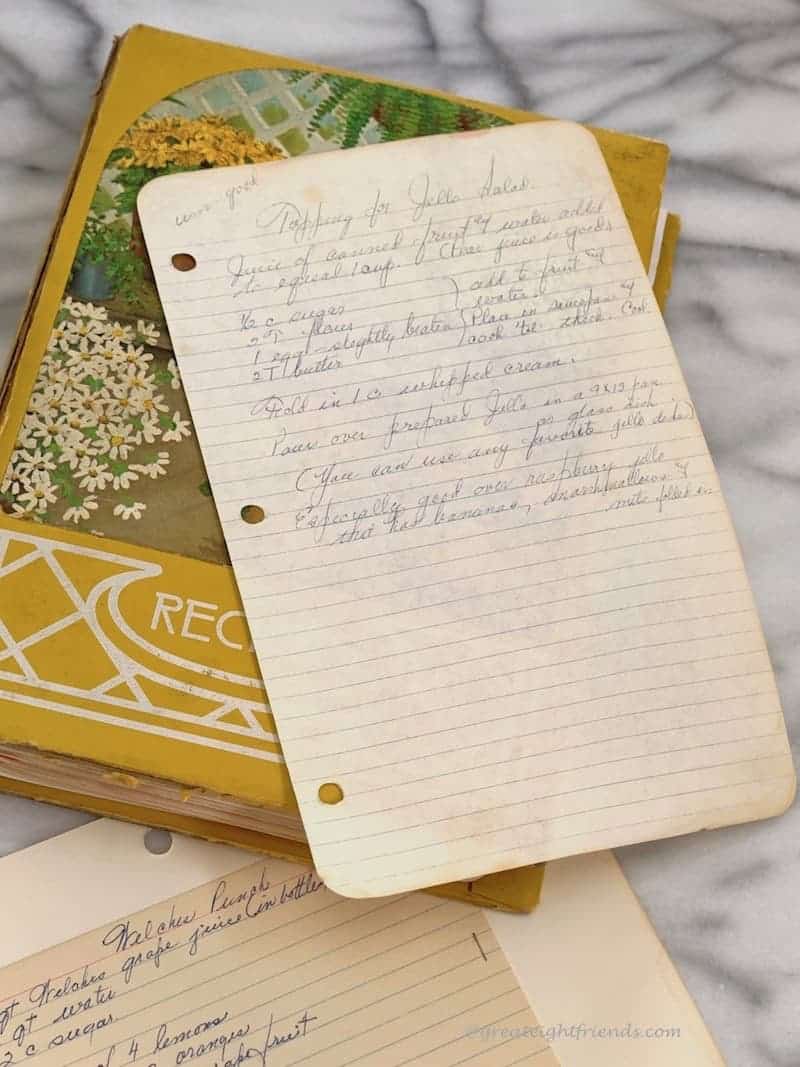 Kyle, Jurga and I each had Ina Garten's books on our original lists. Every one of her cookbooks have incredibly delicious but fairly simple recipes. She is a cook after my own heart, putting flavorful food on the table with as little stress as possible.
We've even had Gr8 dinner parties based on cookbooks!
Cookbooks are the perfect holiday gift or hostess gift...which ones are on your list?