Yes, breakfast in a barn...with tractors and roosters and windmills, oh my! And a bounty of beautiful fruits and vegetables!
Manassero Farms, in partnership with a couple of local chefs, created a truly delightful experience by serving breakfast at their Irvine, California, farmer's market location.
The open air cooking and eating with the grill in the background on a sunny, summer Saturday was a relaxing and tasty way to start this weekend day.
Anne Manassero, "The Farmer's Wife," welcomed us to the barn then turned it over to Chef Debra Sims who, at the time was with Maro Wood Grill in Laguna Beach and Chef Pascal Olhats.
Presiding over the grill was the owner of Maro Wood Grill, Maro himself. (Since the time of this writing, he no longer owns Maro Wood Grill.)
As the guests arrived champagne, orange juice, cranberry juice and, of course, mimosas, were served. At the back of the "barn" stood a self-serve coffee station and a table containing a cornucopia of breads and muffins.
Chef Debra whipped up a fresh tomato dressing for the salad of greens and veggies picked fresh from the farm.
In grape seed oil she sautéed the garlic, sweet onion and tomato with some fresh thyme and a little brown sugar, cooked it down slightly, cooled it, then blended it and added some white balsamic vinegar.
The cooking concentrated the fresh tomato flavors and the white balsamic vinegar punched it up a bit without overpowering the sweetness. Delicious-ness!
The main course was a twist on the classic steak and eggs. Being from Argentina, Maro grew up grilling.
He had started the mesquite wood fire in his custom made grill earlier in the day and it was a delight to be able to chat with him over the open fire while the skirt steaks cooked.
Also taking advantage of the hot mesquite fire were sweet potatoes, white potatoes, squash, garlic and sweet onions, individually wrapped in foil. These vegetables were chopped and mixed into scrambled eggs with some sautéed okra added.
A beautiful and hearty breakfast was presented to us. The steak was sliced thinly across the grain and served with Maro's housemade chimichurri sauce.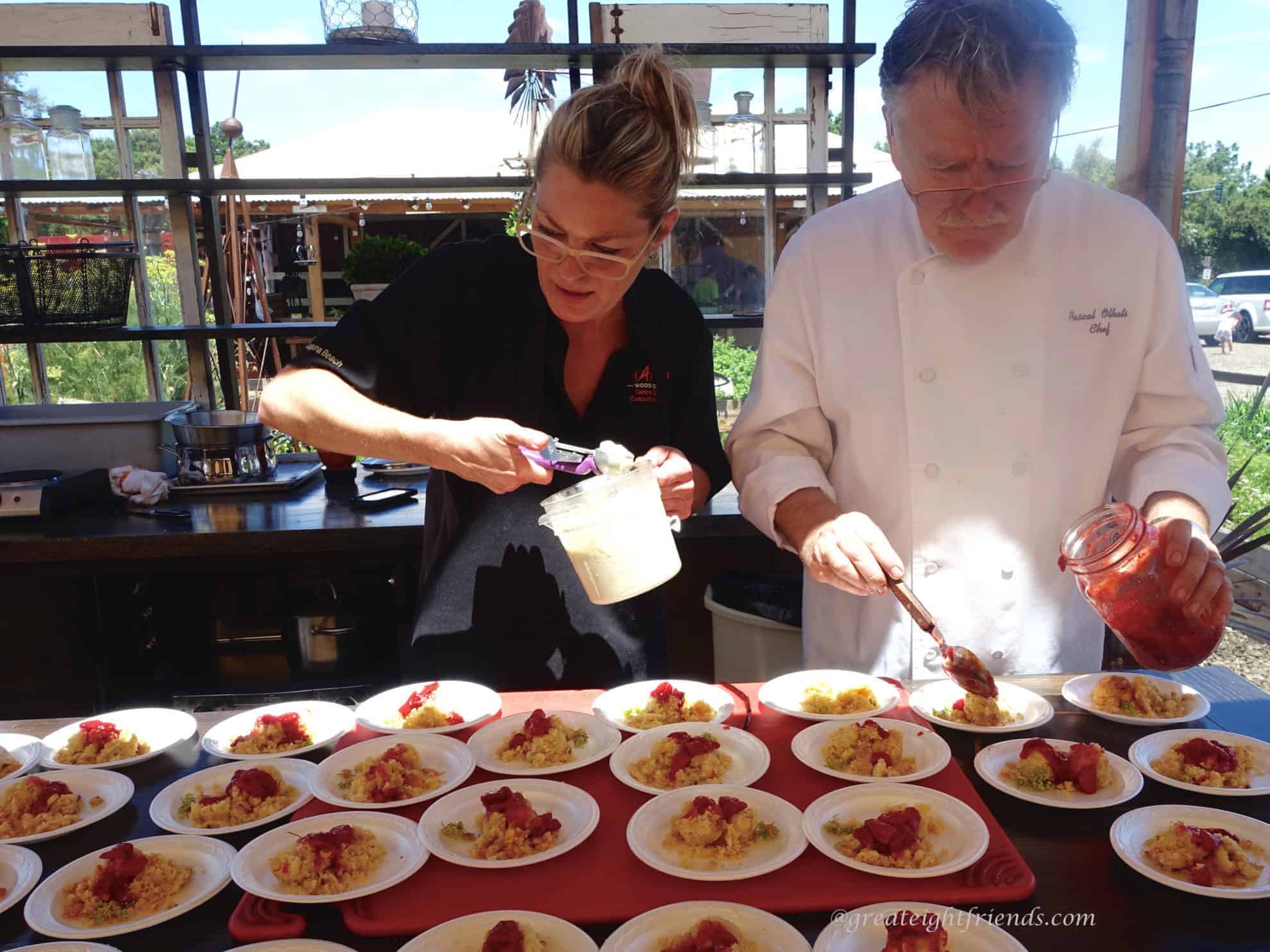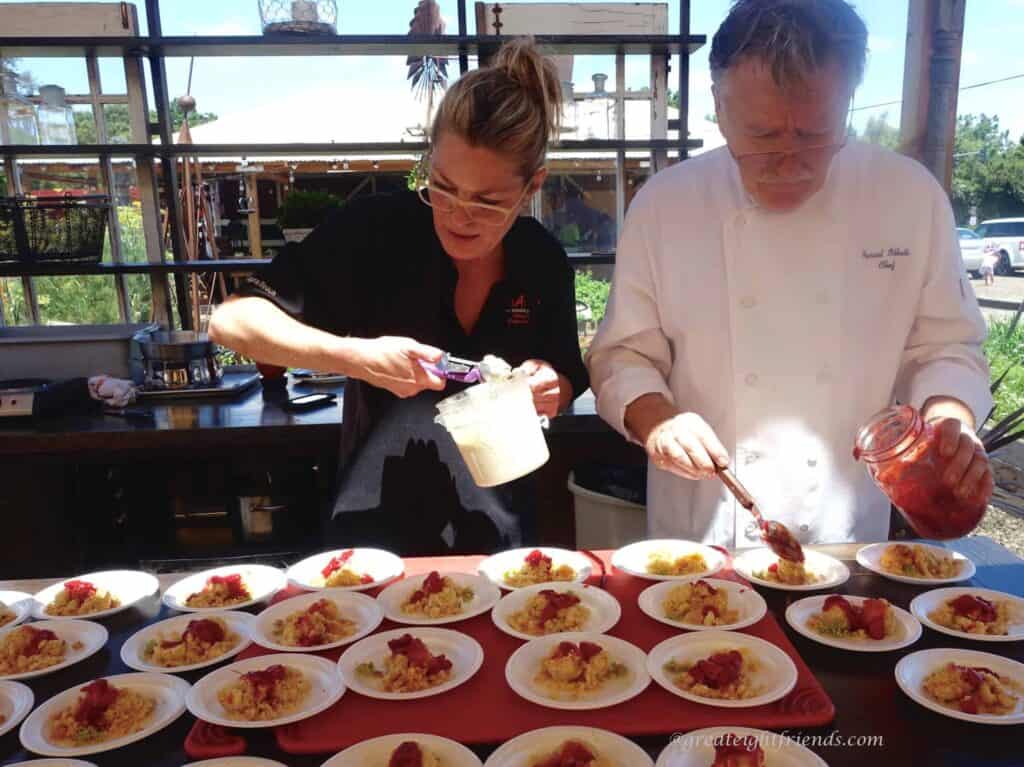 The six of us loved the entire meal, but my favorite part was definitely dessert! Chef Debra created a sweet corn bread (almost a pudding) and topped it with a fresh strawberry purée and fennel ice cream...yes, you heard right, fennel ice cream!
The meal was created using fresh fruits and vegetables from Manassero Farms and was like a tango for the taste buds, smooth, sharp, savory, sweet, subtle, and startling...simply perfection.
Check out our previous post on Manassero Faryms.