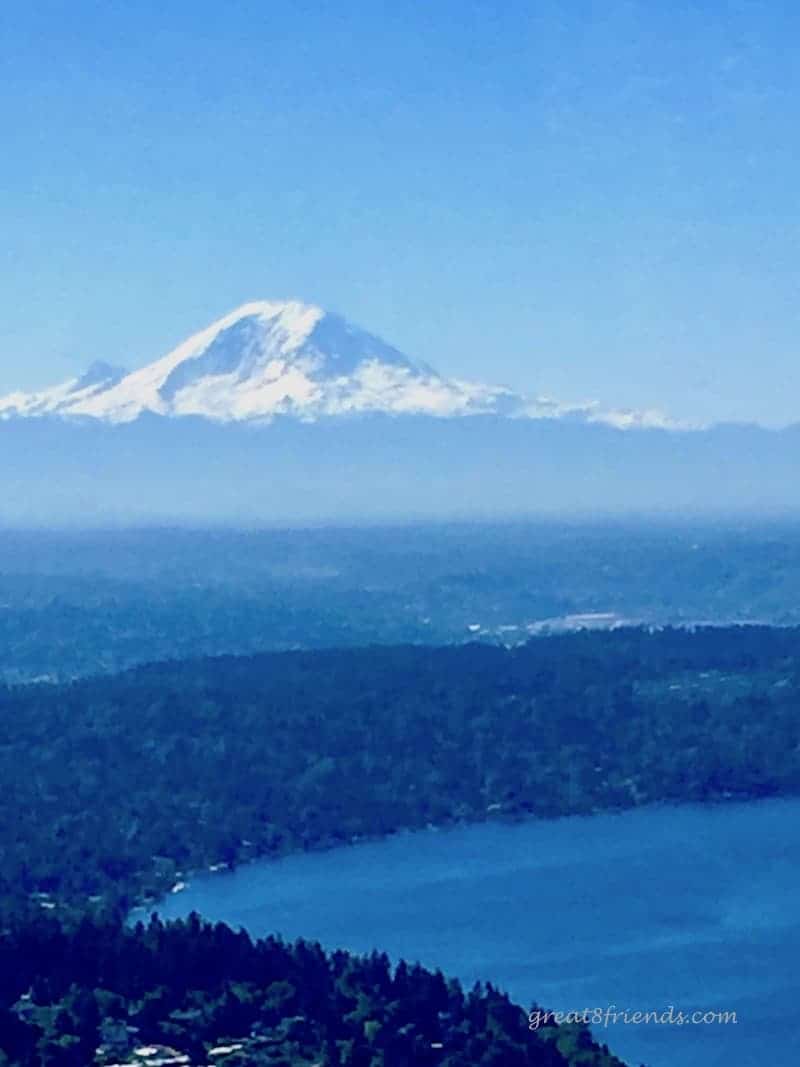 "The bluest skies you've ever seen in Seattle, and the hills the greenest green in Seattle..." This song perfectly describes the beauty of this northwest city. The bluest skies in Seattle. Oh sure, sometimes it's rainy and damp. But when the sun is shining, Seattle truly is an incredible city. And to be honest, it's even lovely when it's misty and rainy.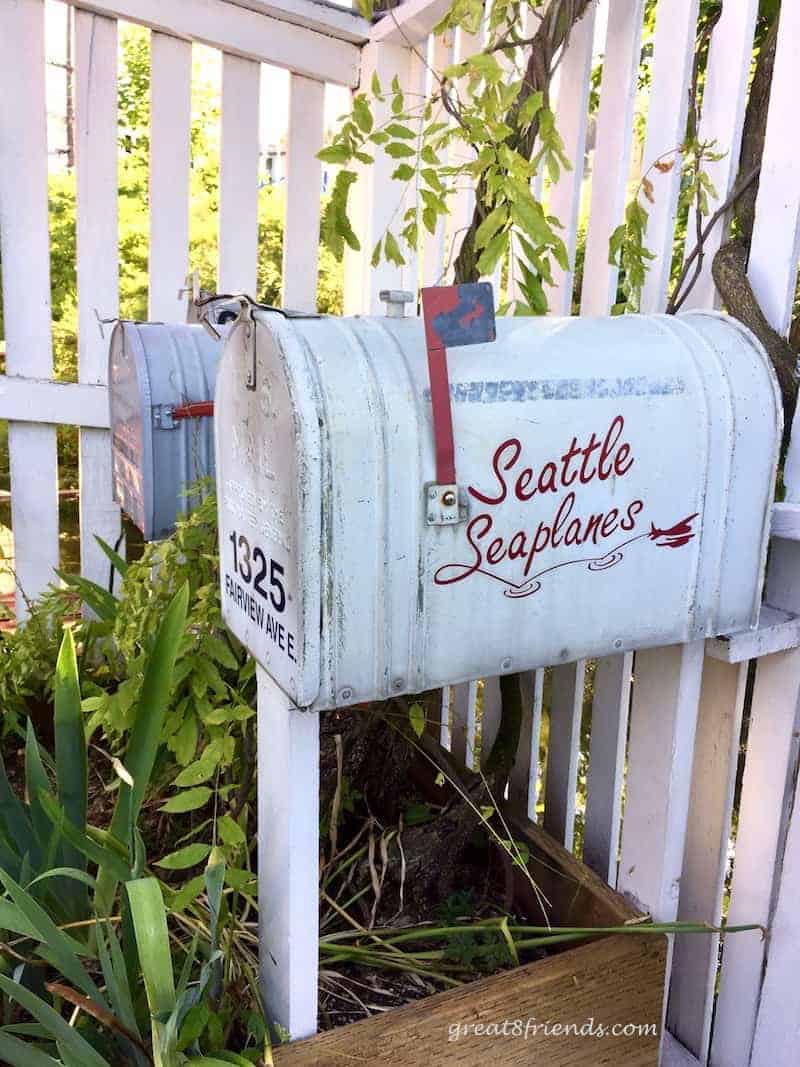 Recently my friend, Kim, and I took a girls trip up to see my daughter. Kim's niece also lives in Seattle and we enjoyed a fun weekend with Kim, her sister, her niece, my daughter and me. One of the items on Kim's bucket list was a ride on a seaplane so of course we did that! She made the arrangements with Seattle Seaplanes and what a beautiful trip we experienced! The tour over Seattle is about a 20 minute ride. I wasn't sure if I was excited to do it or scared! But there was nothing to fear, the weather was clear and gorgeous. Seattle is just as beautiful from the air as on the ground.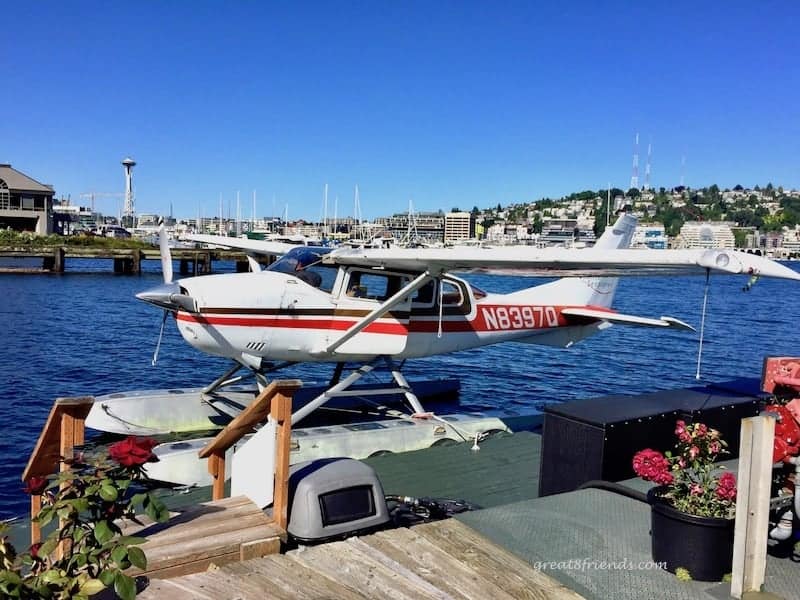 After the seaplane ride, the porch was so inviting that we sat in the early morning sun and chatted for awhile planning the rest of our day. Just look at that beautiful weather!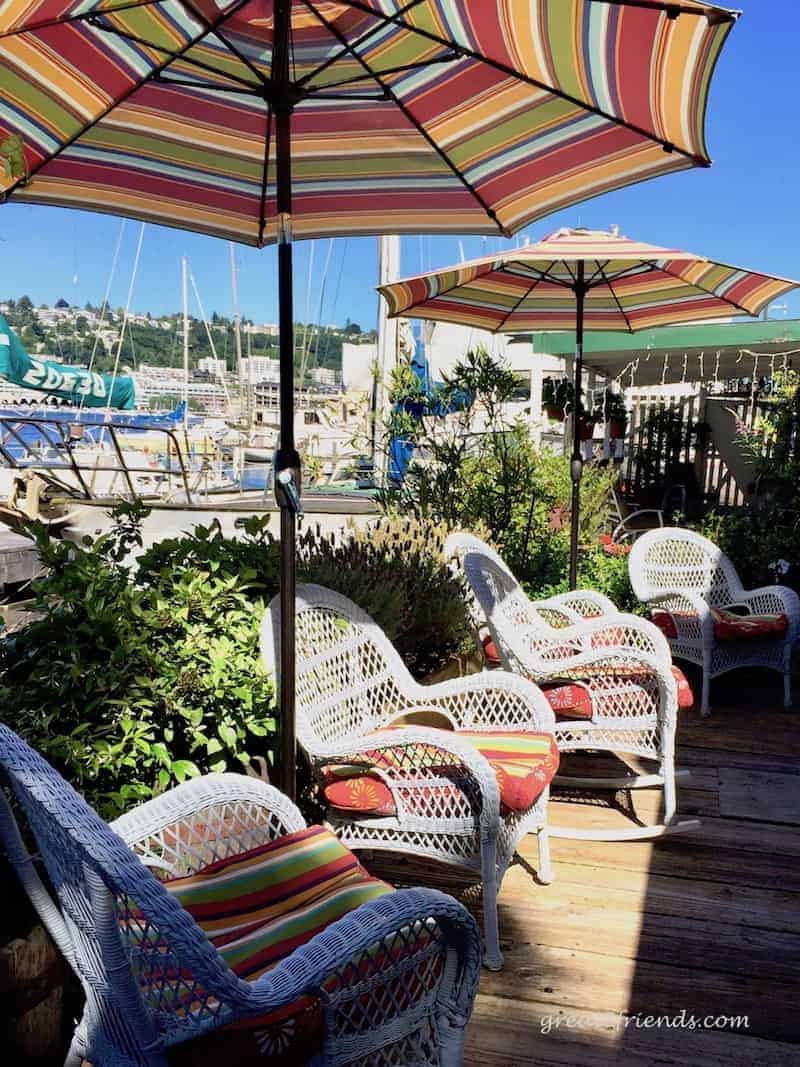 The afternoon found us walking up to the Seattle Center, where the famous Space Needle sits. That's right, we walked, Seattle is definitely a walking city. Instead of going up to the top of the Space Needle, we had decided to explore the Chihuly Gardens.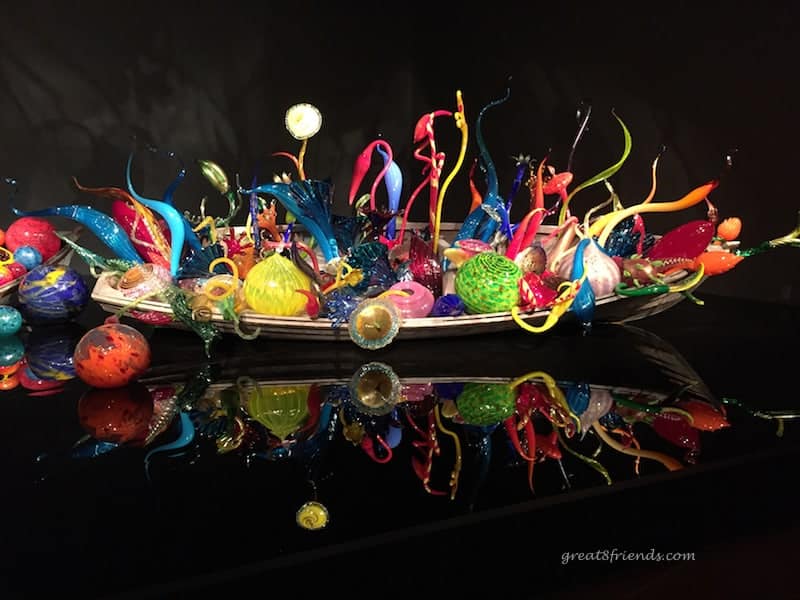 What a beautiful museum and garden! The glass sculptures are phenomenal, truly amazing artwork.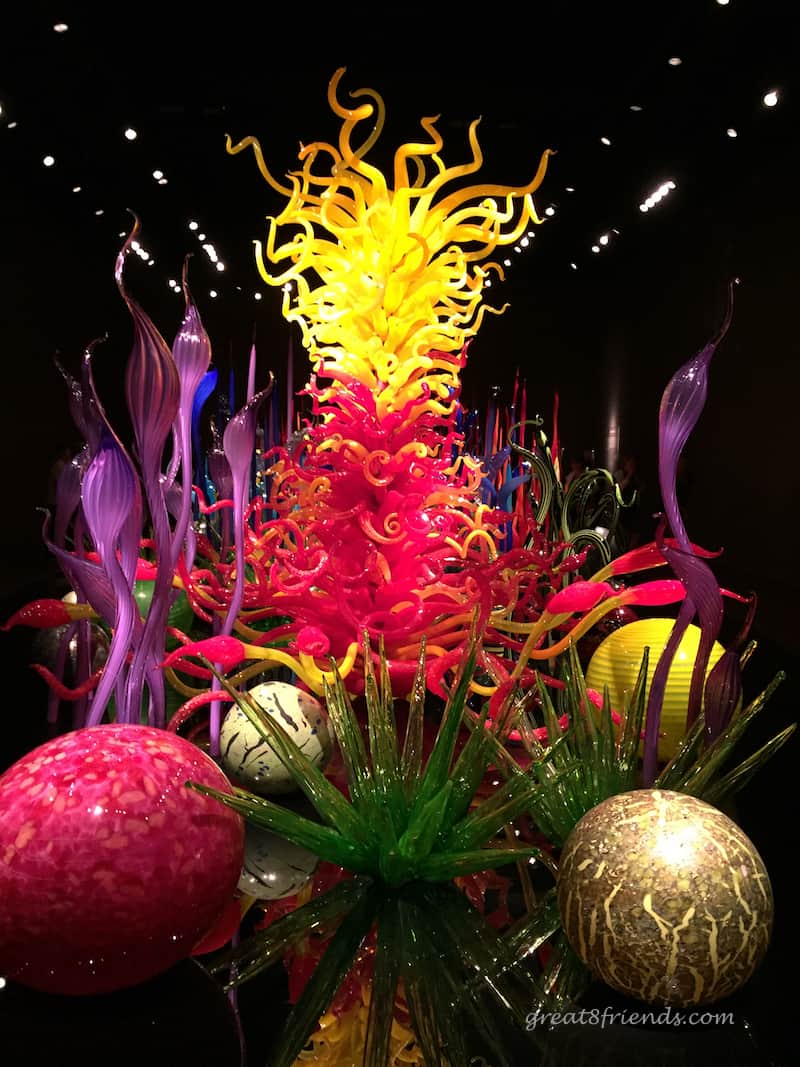 Each and every restaurant we dined in was delicious. The focus in Seattle is on organic, sustainable, farm to table and most of the dining establishments do that very well. You know my favorite is, Lark, we even hosted a Gr8 Dinner focused on that food!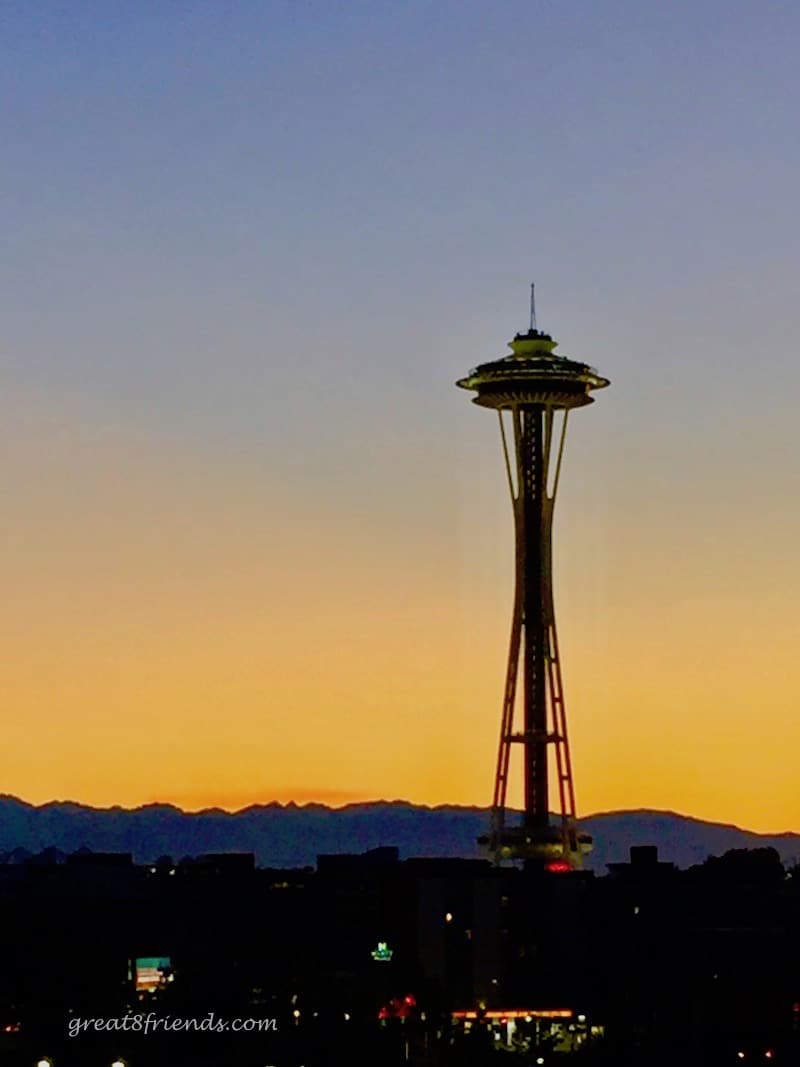 If you are looking for a new vacation experience, there is plenty to see and do in the Pacific Northwest, or PNW as the locals call it.