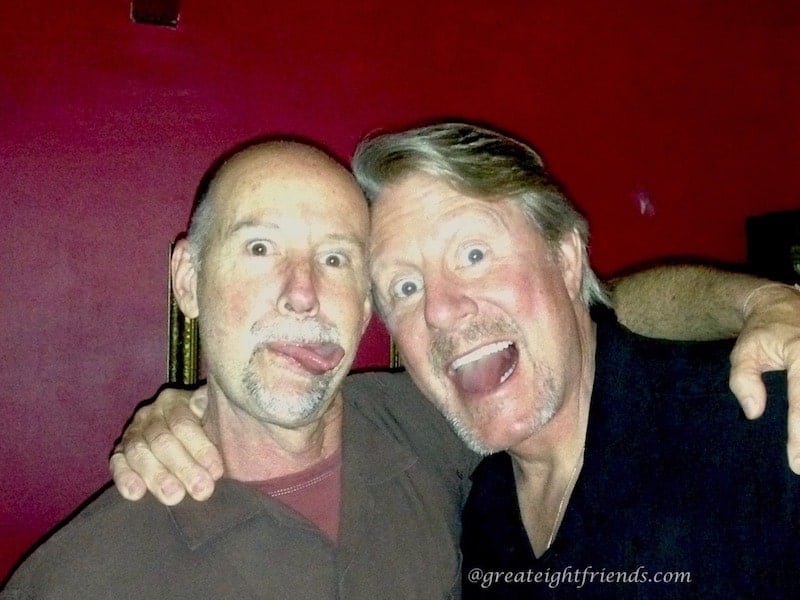 We all like to laugh, whether it be from a simple joke told by a friend, to a funny film or play, or along with a comedian. Laughter cures the soul. Sometimes the best way to get your fill of laughter is to visit a comedy night, where you and your friends can spend an evening laughing until your stomach hurts.
When it was our turn to host the Great 8 Dinner, Tim and I thought that an outing to a comedy club would be just the "ticket." We had recently seen "The Funniest Housewives of Orange County," perform at a nearby venue and knew it would be something that the Great 8 would enjoy, especially since no one except us had seen the show before.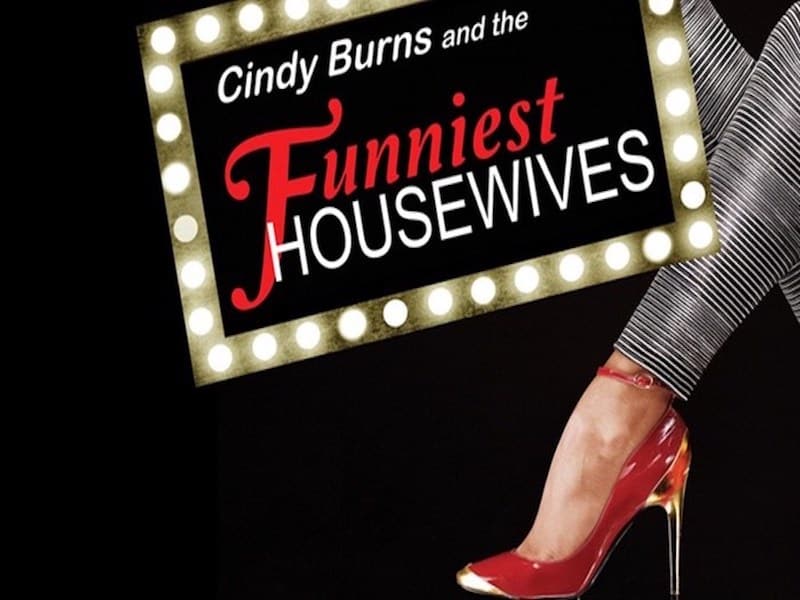 The comedy club serves dinner but since we are a "foodie" group, I wanted us to have a dinner at the house before the show. Trying to coordinate a menu around the theme was going to be tricky, so we decided to do everything in a "punny" manner.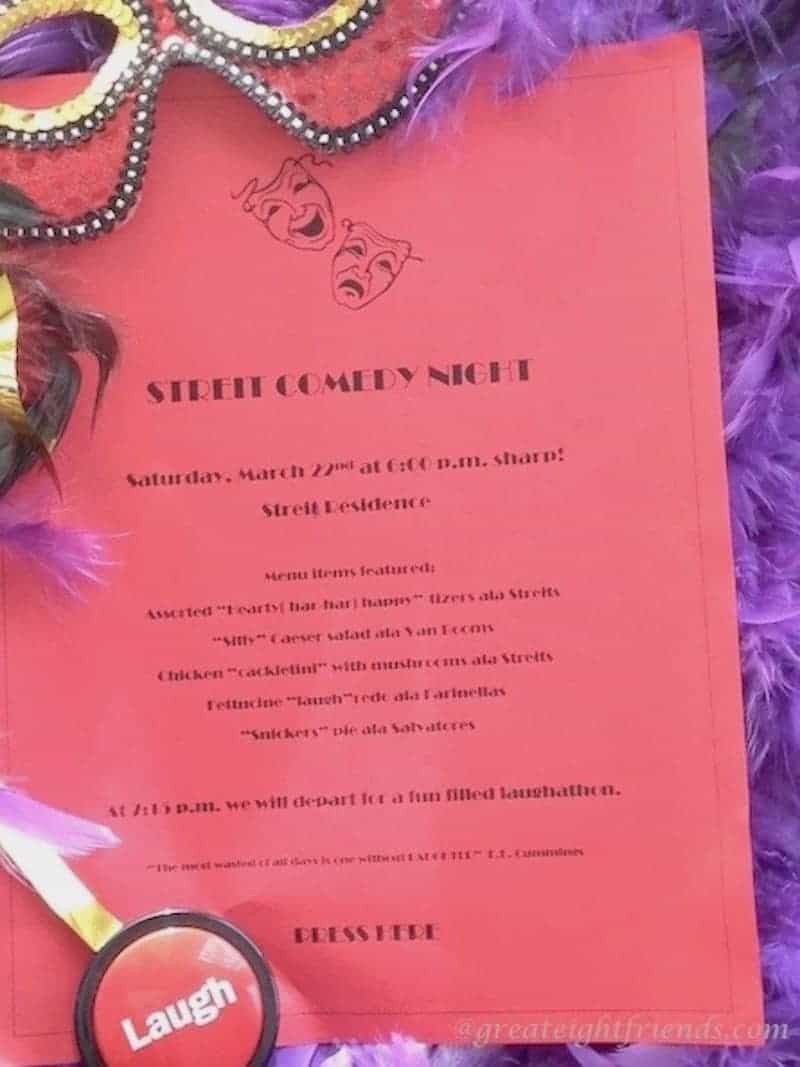 First of all, an invitation had to be designed. I decided to order a red laugh button online for each of the 3 invitations. Then when creating the invitation (a simple flyer on red paper), I used a corny, punny description for each of the dishes that everyone was bringing.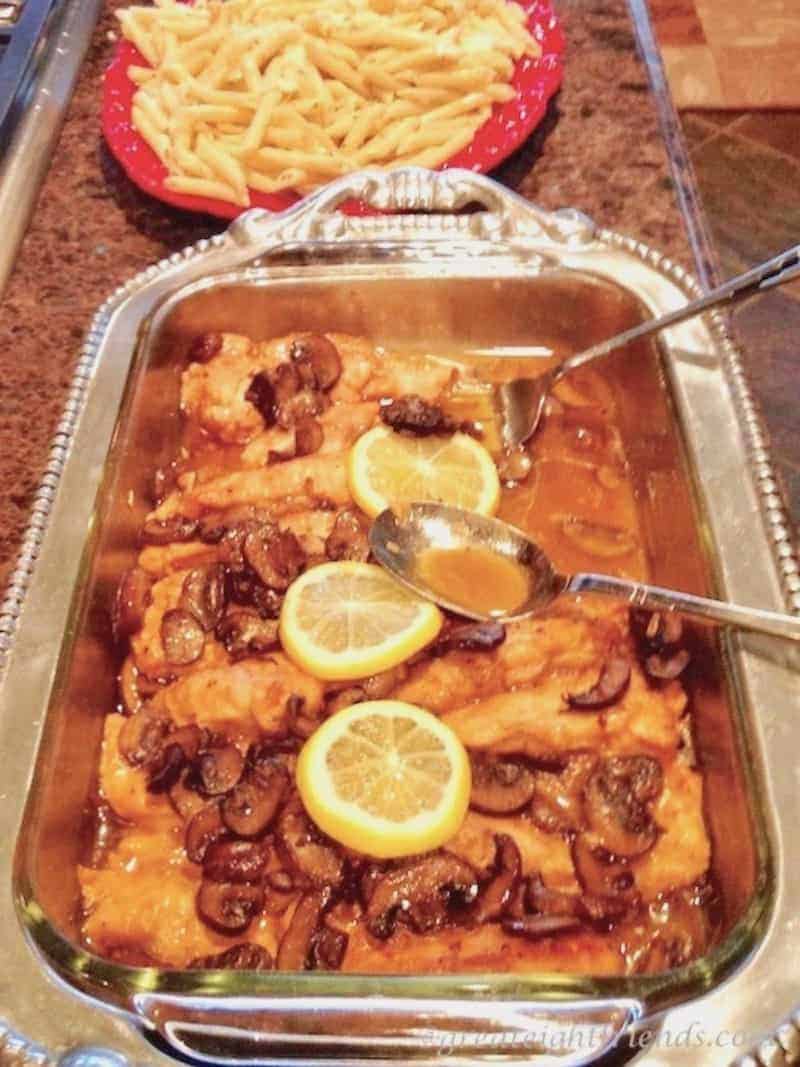 We started the menu with assorted Hearty-Har-Har Happy-tizers. Kyle brought a "Silly" Caesar salad, Fettuccine "Laugh" redo (Alfredo) was provided by Debbie and the main course was Chicken "Cackletini" (scallopini) with Mushrooms. The dessert was supposed to be a "Snickers" Pie, but Anna decided to change it up a little and make the dessert portable. Instead of the pie she made Homemade Snickers® Bars, and they were soooooo good! Plus, we got to enjoy them at the show!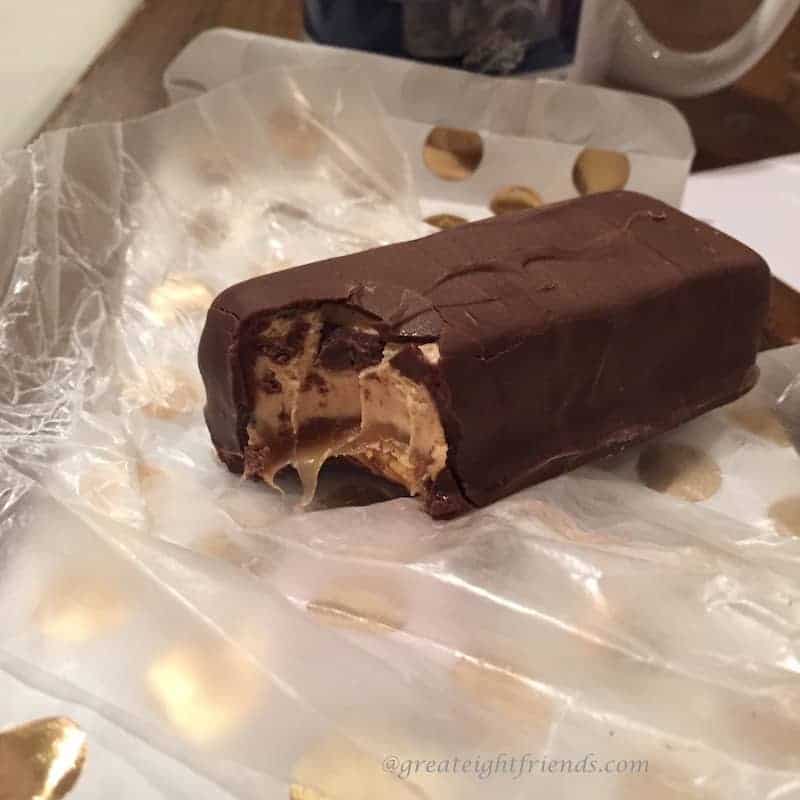 After dinner, we departed for the Coach House where we had a private suite awaiting us. The show itself was hilarious from start to finish, and although the audience is predominantly women, the men thoroughly enjoyed it.
The Funniest Housewives of Orange County appear regularly at the Coach House in Orange County so make sure you catch one of their performances. You won't be disappointed!
The Coach House — 33157 Camino Capistrano — San Juan Capistrano, CA 92675 — 949.496.8930
sm 7/29/18