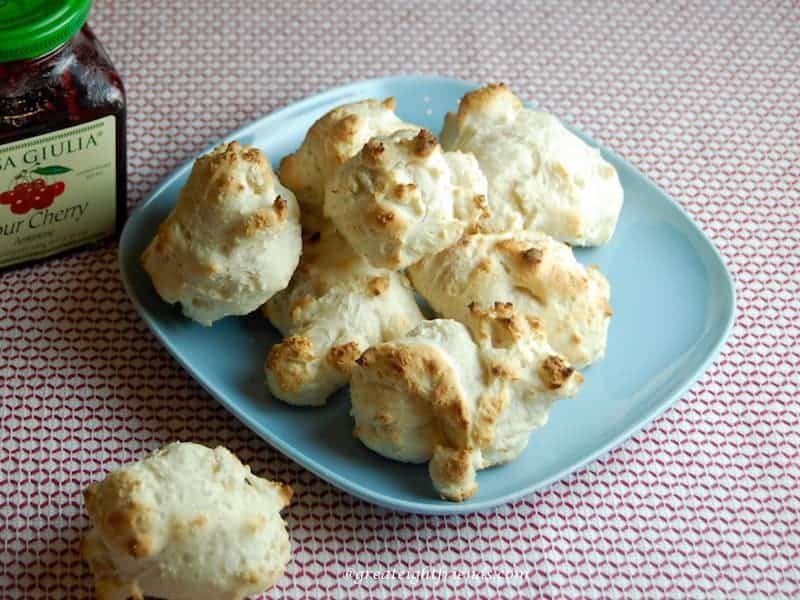 Things were much simpler "back in the day." My mom said that all the time...she still does!
I remember the biscuits she used to make when I was young: 2 ingredients...Bisquick® and milk...that's it! Done! Now that IS simple! We would always have them at the table to "sop" up the juices from her beef stew. Hot from the oven, the biscuits were ready for the dipping!
The stew with its rich broth, cooking slowly all afternoon with the meat, potatoes and carrots was ready by the time I came inside from playing out front! All 6 of us gathered around the dinner table...mom, dad, me and my 3 sisters. We would chat about our day at school, mom at her PTA meetings or dad and his stories from the hospital.
Dinner's almost over...let's see, are there going to be any biscuits leftover? Did mom maybe double up the recipe to satisfy our biscuit dessert tradition? Dessert with biscuits was one of our absolute favorites!
Biscuits with Alaga Syrup and butter....nothing better! Alaga Syrup was a staple in our kitchen growing up and as permanent as salt and pepper on the table at my grandparents! Not easily found, but it sure was a constant at our relatives' kitchens in Michigan! It has a pure cane sugar flavor. Nothing compares to it....it's not maple and not your typical bottled pancake syrup, but mix it with some softened butter, and oh my word!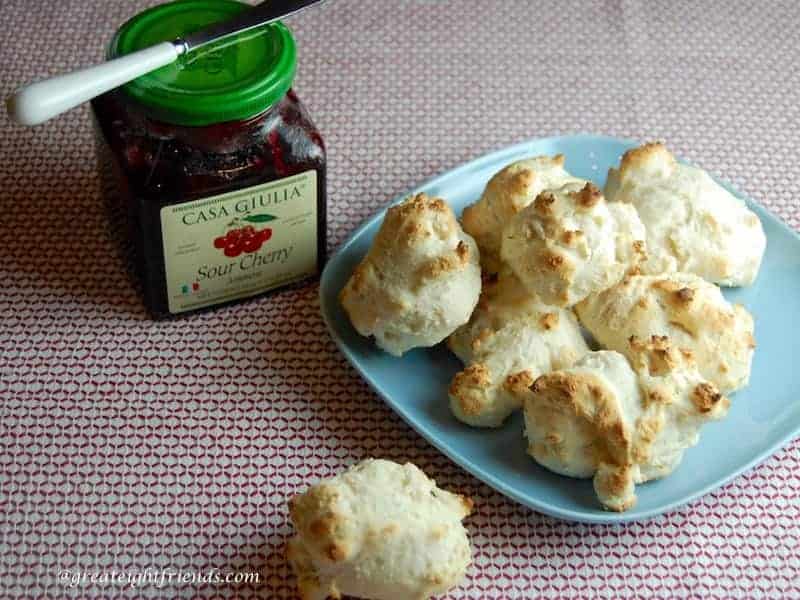 Although my friends know I am hardly a fan of butter, this is an exception! Here is how it goes....softened butter mashed into some Alaga Syrup. That's it! Because remember, "Things were much simpler back in the day." Spread that goodness heavily onto a hot Bisquick® biscuit...the best! No Alaga Syrup on hand? Jam and preserves do the trick...with or without butter!
Happy Mother's Day Mom...my wonderful childhood memories are endless!
Simple Biscuits
Ingredients:
Makes 9 biscuits
2-¼ cups Bisquick® mix
⅔ cup milk
Directions:
Preheat oven to 450º.
Mix both ingredients until soft dough forms.
Drop by tablespoonfuls onto ungreased cookie sheet.
Bake for 8-10 minutes until golden brown.
Gr8 Serving Tips:
Delicious and simple! Serve with any meal.
Breakfast: Spread with jam or syrup or alongside crispy bacon!
Lunch: Cut horizontally, layer some lunch meat and a slice of cheese and broil quickly to melt the cheese.
Dinner: Serve with any stew to "sop up the goodness"! (Try our Chicken Stew)
Dessert: Try as suggested above with syrup and butter or use as the base for Berries and Cream!
Just so you know, Amazon is an affiliate partner. Great Eight Friends may earn a small commission on items purchased through these links. Thank you for your Gr8 support!