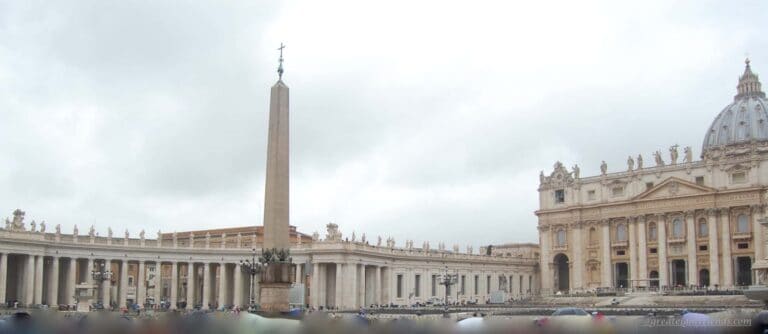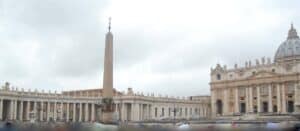 Although excited to be onboard Trenitalia heading to Rome, it was sad knowing it was our last city of this amazing two week trip, but we quickly snapped out of it and began making the list of our must sees!
Returning to this ancient city again after ten years, we were sure to revisit the usual spots: Vatican City, Trevi Fountain (under construction), and Plaza Novana, to name a few.
As for our dining choices, first time places were a must, as were our daily stops for the "mandatory" gelato and espresso!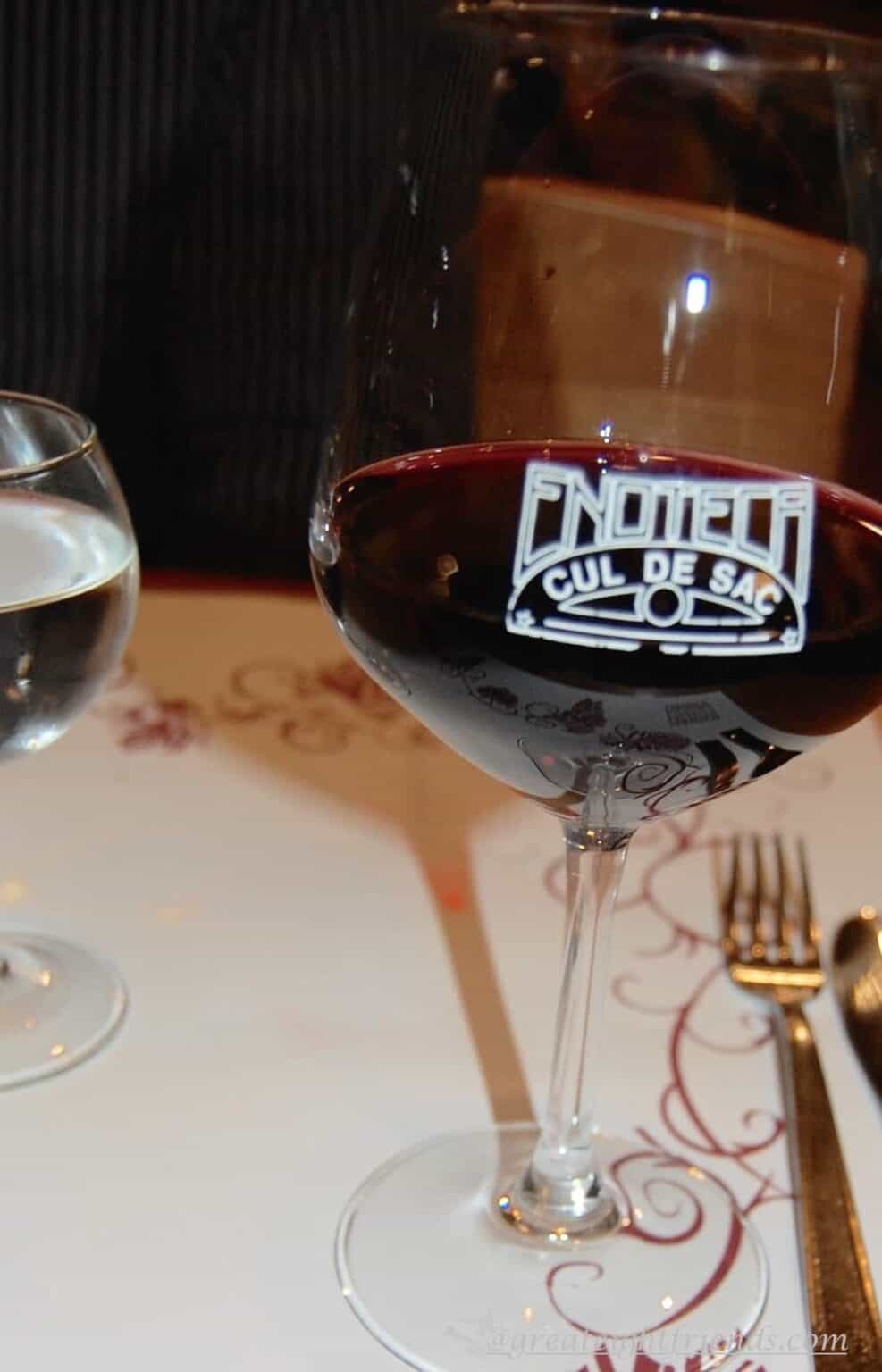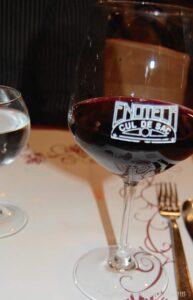 Lunchtime!
Phil had read about this little jewel, Cul de Sac, in a travel book on Rome before we left. We couldn't figure out how they came up with the name. It isn't on a cul de sac! But that didn't matter, wherever it was, we were thrilled to have found it. It was a rainy day so it was great to be indoors. Here we were in another place where I wish I could have spent time in the kitchen with the chef...or beg once again for a few of the recipes!
Fresh bread, delivered from the nearby bakery while we were there, and the extra-virgin olive oil satisfied us as we decided! The aroma, as the bread delivery hurried past us with the overflowing bags of goodness, was "almost" enough to fill me up! Ya, right!!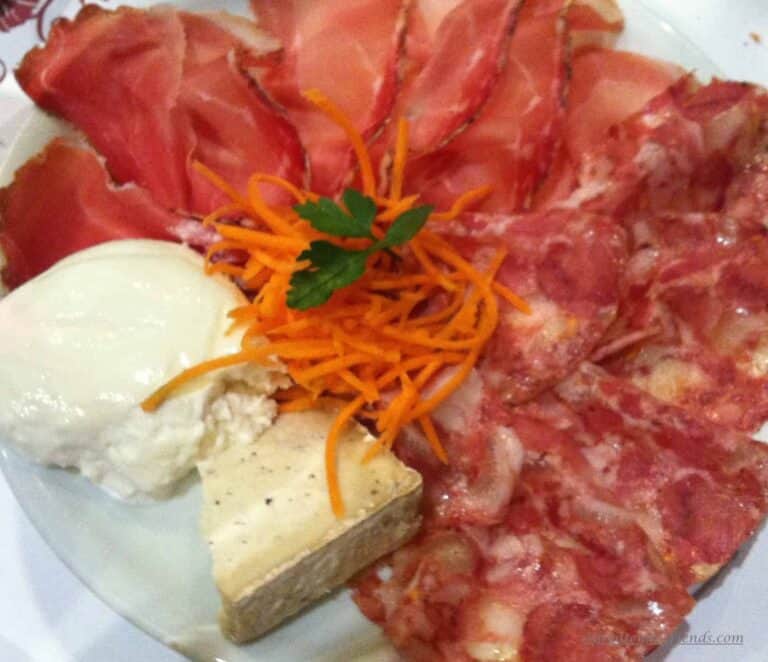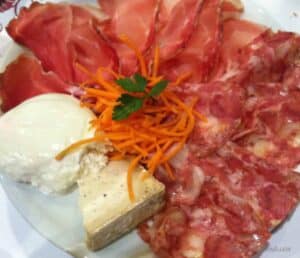 We each chose a Chianti by the glass that paired perfectly with our lunch choices. A charcuterie of local salumi and prosciutto and a few heavenly slabs of fresh mozzarella came first. And then....2 bowls of the most unbelievably delicious soups were set in front if us. And Oh. My. Gosh...Let me tell you, if nobody was watching, I would have lapped up every last drop!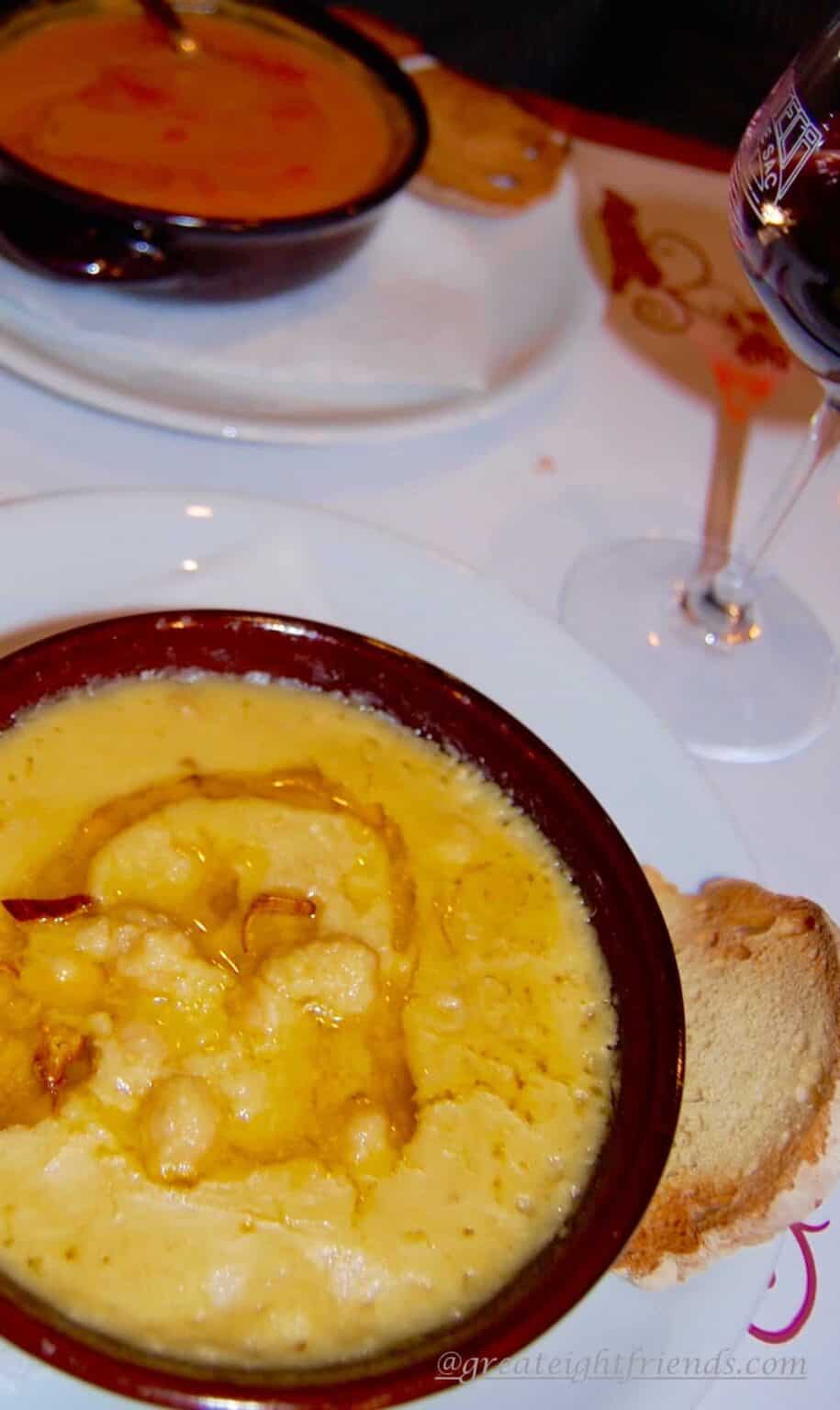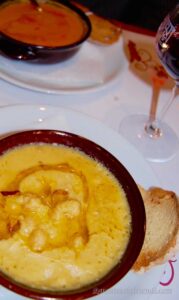 My choice was zuppa di ceci  (garbanzo bean soup). It was a blend of garlic, puréed garbanzo beans, which thickened it (and a few garbanzos still not completely puréed), and then drizzled with  evoo and scattered with roasted garlic. I wish I could name the other ingredients, but whatever they were.....sheer perfection! I can still remember that first bite! Eyes closed, I said "Oh My Gosh Phil, you HAVE to taste this!" He was way too happy with his choice to taste mine right away! "Well," I told him, "you'd better hurry up!" His bowl of happiness was zuppa di lenticchie rosse (red lentil soup). It was as thick as mine, also in puree form. It was loaded  with red lentils, carrots, onion, garlic, evoo and I'm sure some amazing Italian herbs! He handed me a spoonful to taste, and although "almost" as good as mine, both soups were perfect on their own...no need to add any cheese, salt or pepper. But remember that delivery of freshly just baked bread hurrying by us? Well I just had to dunk a slice.... you know, because I had to!!
Ciao!
Debbie
Cul de Sac Wine Bar — "Historical Roman Wine Bar" — Piazza Pasquino 73, 00186 Rome, Italy — +39 (0)6 68801094