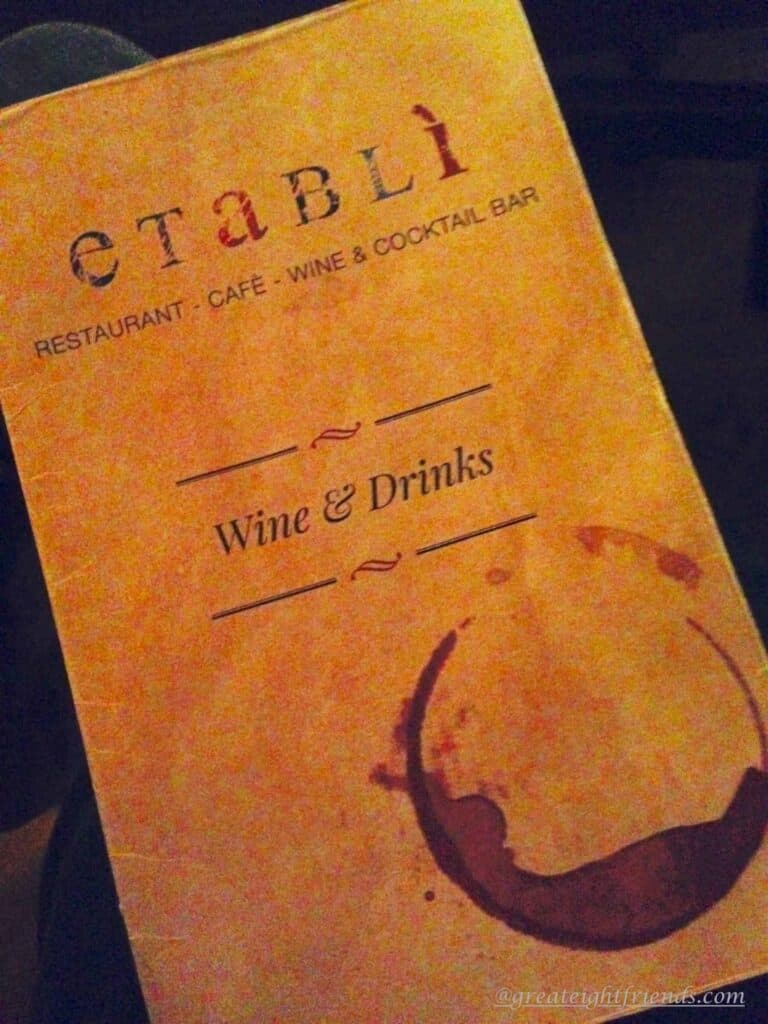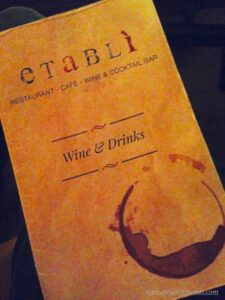 Very close to the Bed & Breakfast where we stayed, Cornary Courtyard, were many quaint eateries and shops along the neighboring streets.  Etabli, a hip and happening bar/restaurant, is where we found ourselves stopping in regularly for a quick pre-dinner sip of our favorites: Aperol Spritz for me and Negroni for Phil. Sitting at the bar, watching the bartender mix up his own creations or serving the standards (like ours), people watching was always interesting. We knew it was a great find, when we noticed the regulars there as often as us. Whether stopping in for a quick bite after work, or meeting a friend for a glass of wine, it was evident that the locals, as well as the visitors, consider it a gem.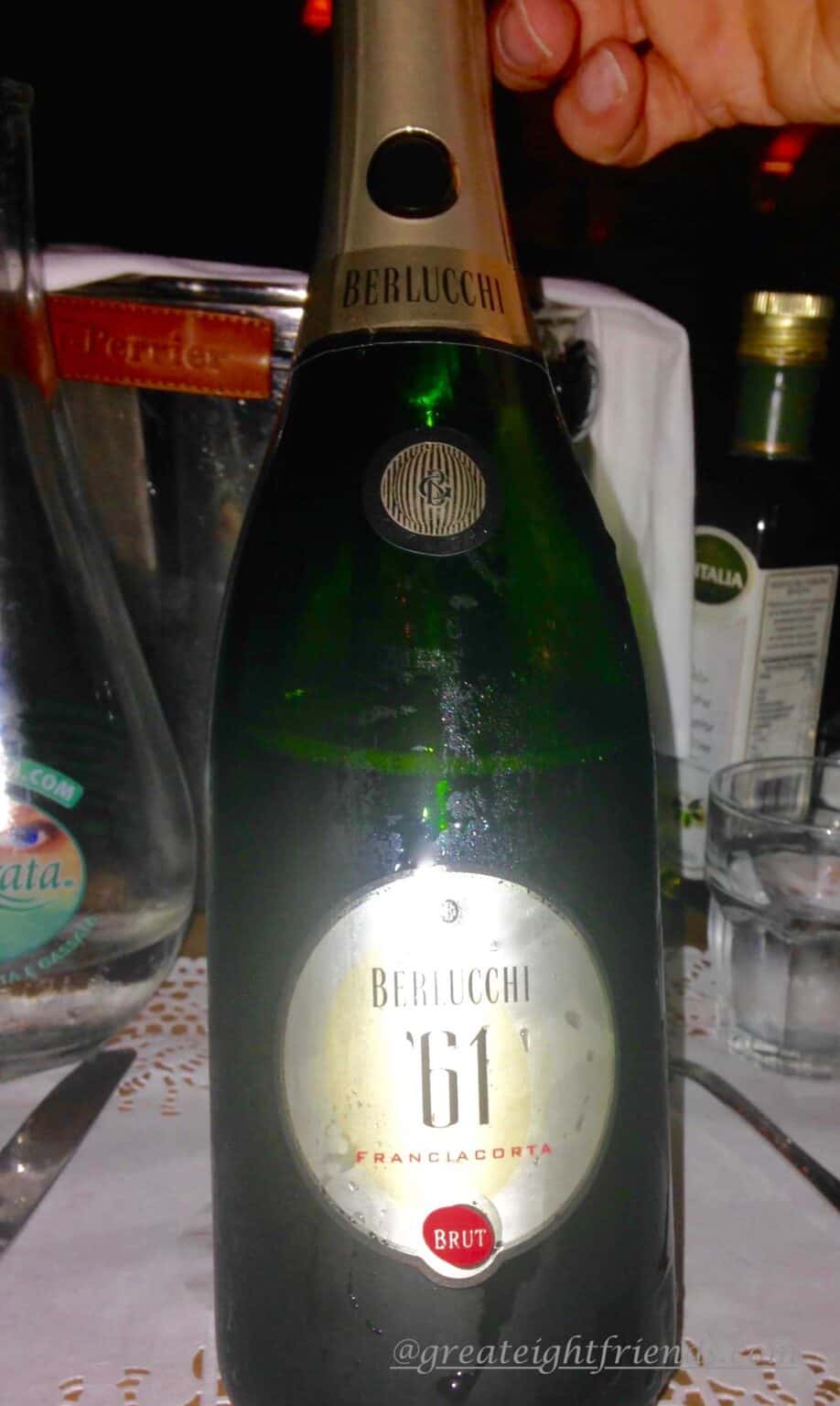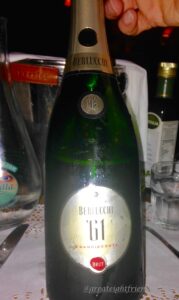 Our last night in Rome and still full from lunch (of course we were!) we decided to stop into Etabli for a drink and light appetizers. We chose a bottle of champagne, (actually Italian sparkling wine), to toast the past two wonderful weeks and to make a promise to return again...and stay longer! We were seated in a prime location, perfect to survey the scene. And since it was Thursday there was live music so we were entertained as we enjoyed our bevande e antipasti. We sat back, took our time, savored every bite and sip and enjoyed the view knowing pretty much all of the American songs being sung!!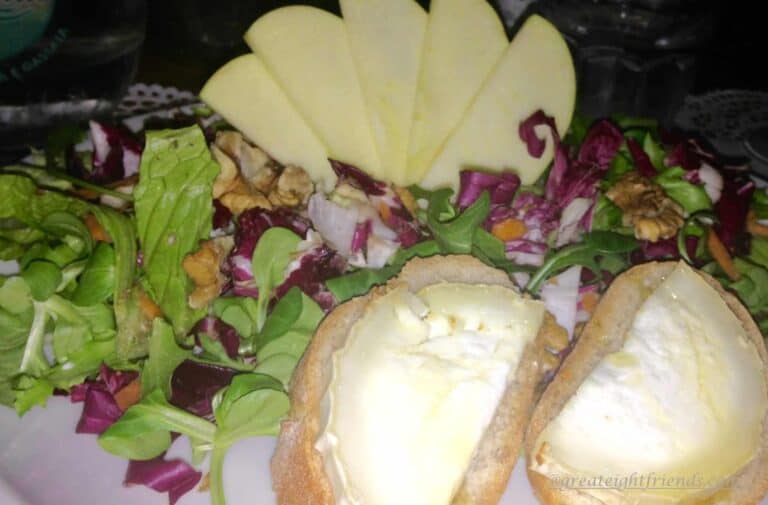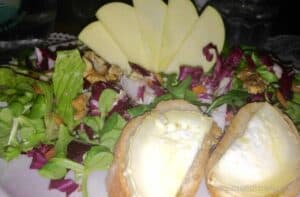 On this last night, we enjoyed a "tower" of avocado and ahi. It was served with a few toast points and a simple and light drizzle of lemon juice and extra-virgin olive oil. Next up was a radicchio and arugula salad served with an Italian soft cheese.  With the salad came thinly sliced apples and the perfect amount of walnuts. This too had a light drizzle of the same simple yumminess. The cheese, soft enough to spread, was atop garlic and olive oil rubbed toasts. How easy is that?! We noticed that during our time in Italy, some of the best dishes we enjoyed were made using the simplest, and fewest ingredients! I am definitely going to attempt that simplicity in the kitchen here at home!
Taking our final walk through the neighborhood of our B & B, dreading the packing of our bags for our early, long flight home, as sad as it was to say goodbye to this amazing country, I couldn't wait to share it all with you! Thank you for joining us as we relived the sights and flavors of Italy!
Arrivederci!
Debbie
Etabli — Restaurant, Cafe, Wine & Cocktail Bar — Vicolo Delle Vacche, 9, 00186 Rome, Italy — +39 06 97616694