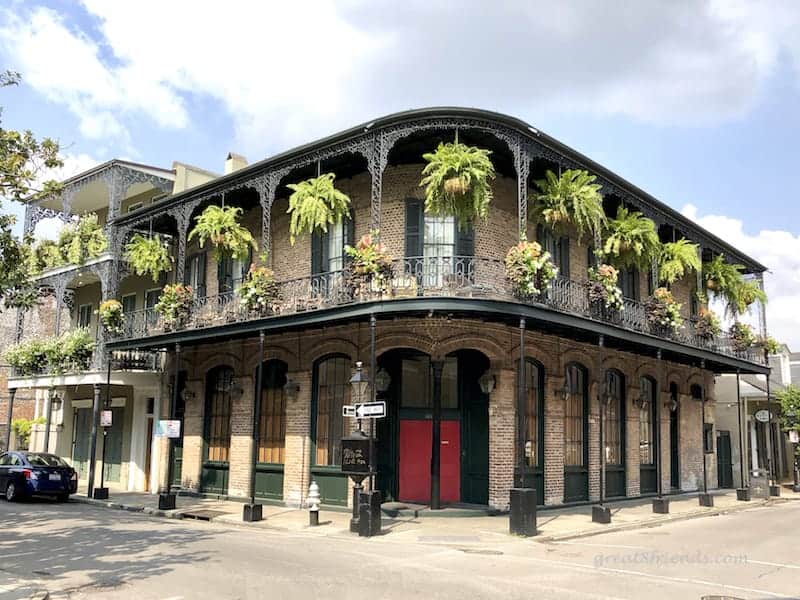 I've always wanted to visit New Orleans. Vince has been a couple of times; and when Kyle returned from a visit there she said you could carry a drink on the streets, store to store, while shopping. How Gr8 is that?! And Debbie and Phil visited often when their youngest was at LSU. They always talked about all the delicious restaurants. My desire just kept growing.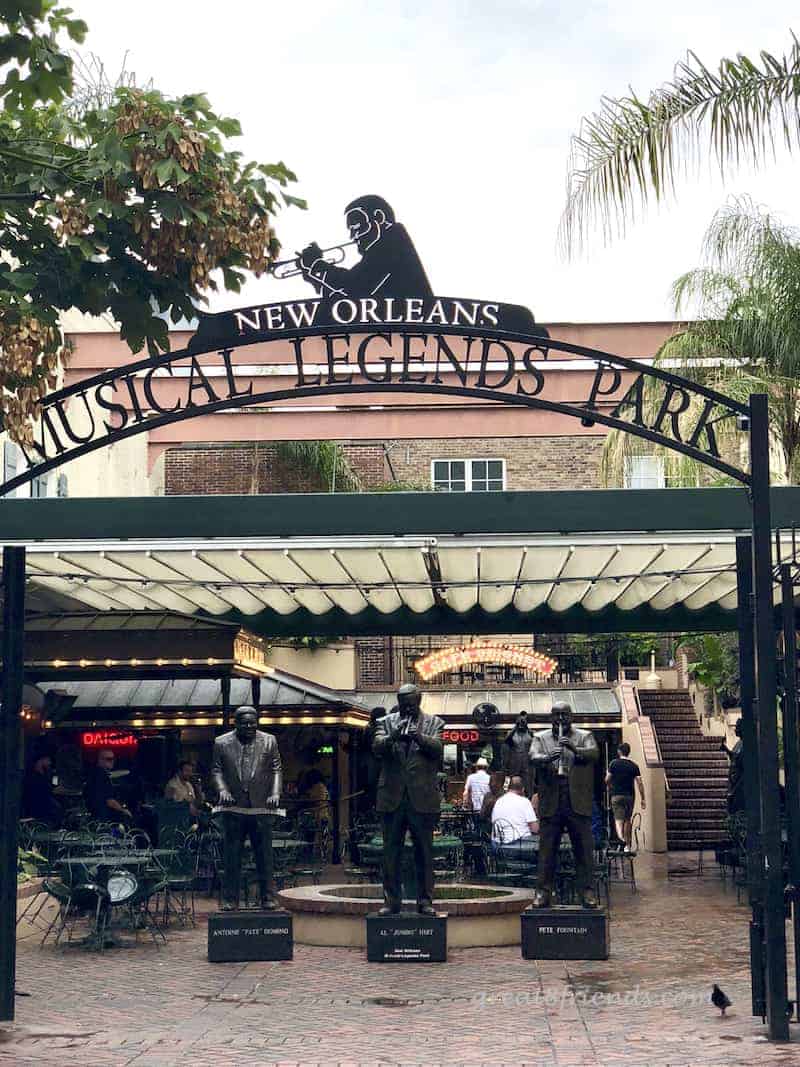 Last year when the International Food Blogger Conference announced that the 2018 conference was to be held in New Orleans, I was probably happier than anyone else! AND, the conference was ending the day before my birthday, the perfect opportunity to extend the trip and celebrate in a place I'd always wanted to visit!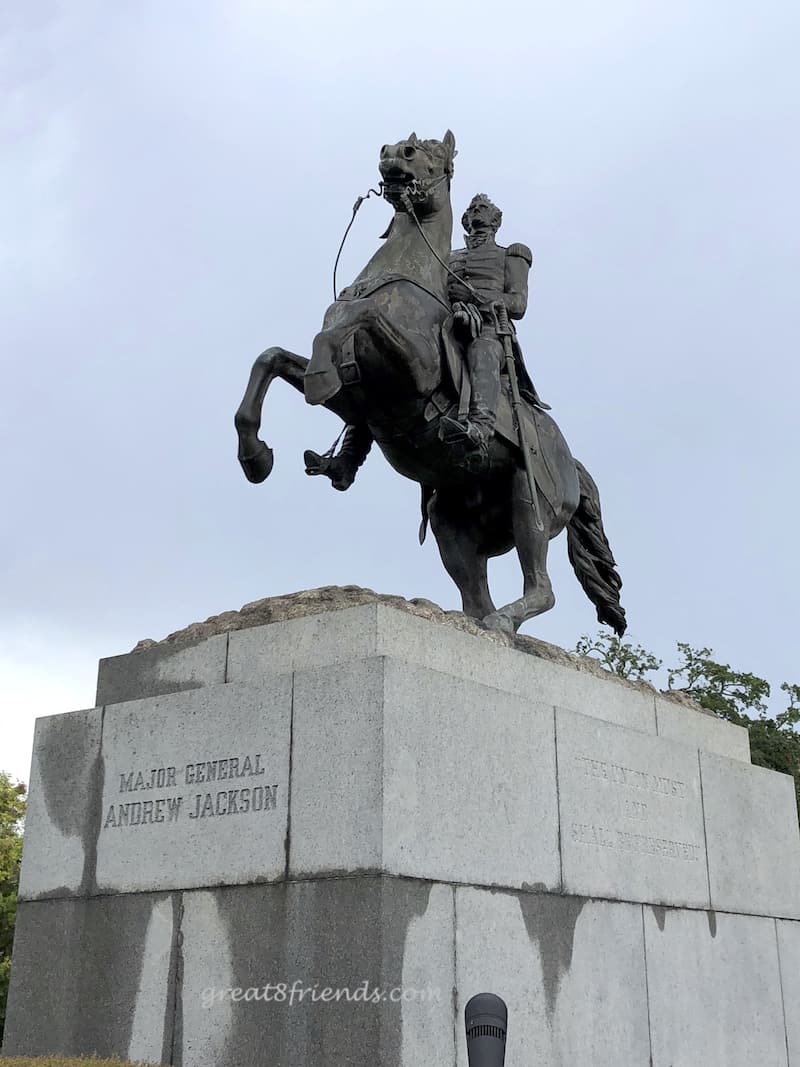 Vince and I have been fortunate enough in our lifetimes to take a lot of wonderful trips to far and near destinations. Never, in all those 30 years of traveling, have so many people been so excited for us to go somewhere AND everyone wanted to give us their list of favorite places. And most of the places didn't overlap!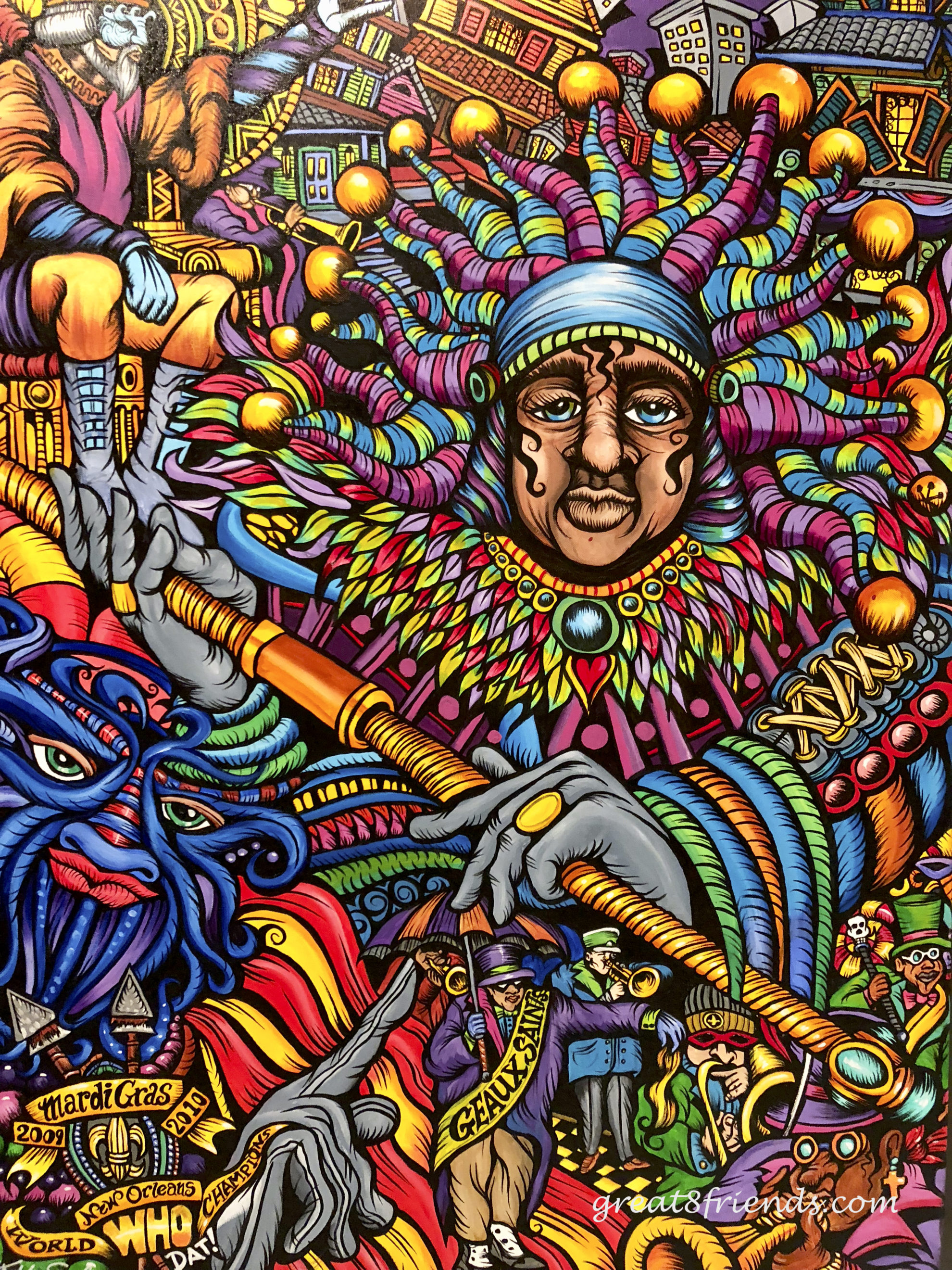 There is good reason everyone wanted to give us their recommendations, New Orleans is a fun, fun place! The food is delicious, the history is deeper than I ever imagined, and the people are friendly and helpful, truly! The music, the art, the history, NOLA is an incredibly, diverse, talented, warm town.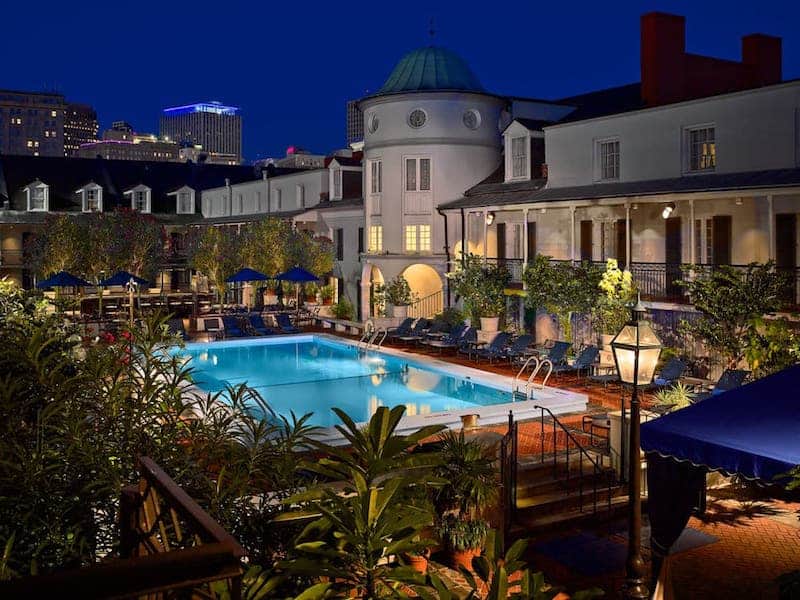 We stayed at the Royal Sonesta Hotel, where the conference was held. People advised us not to stay on Bourbon Street, but it was a perfect location. We had the vibrancy of Bourbon Street right outside the hotel doors yet inside was a calm, quiet oasis with 6 restaurants/bars to choose from! And the staff kindly gave us an "inside" room, facing the pool courtyard. It was quiet! You'd never know there was revelry just steps away all night long.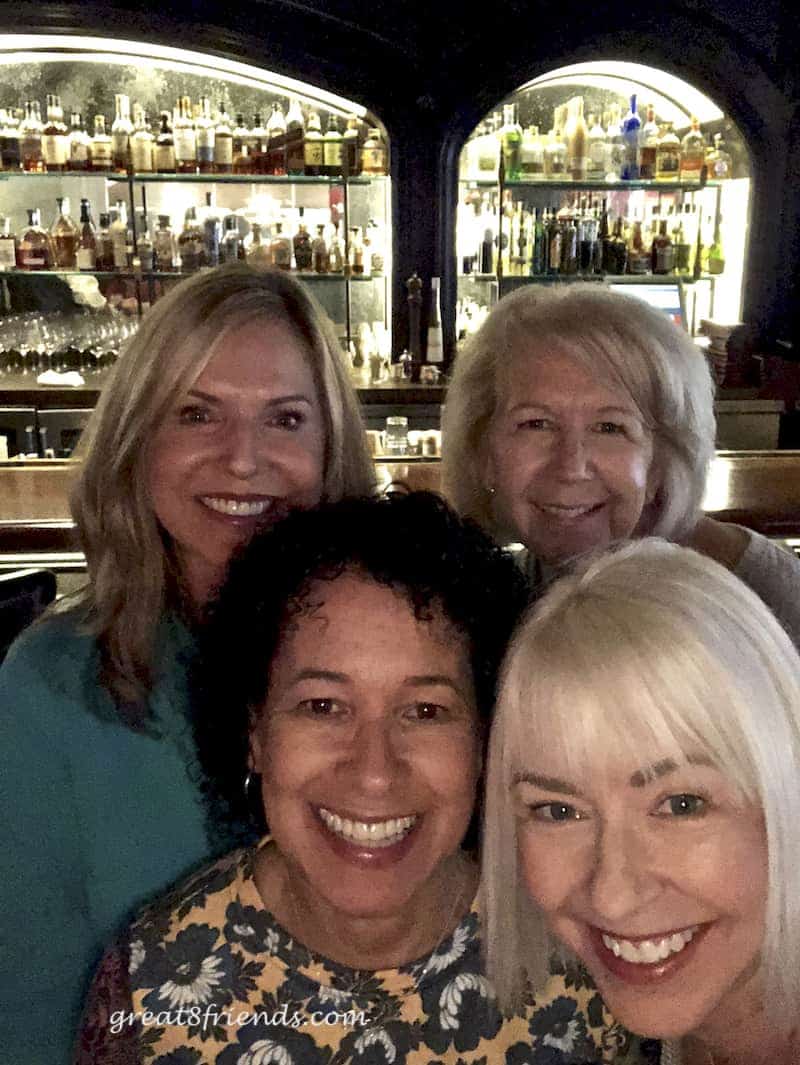 After arriving and getting settled into our room, the 4 of us went to Bar R'Evolution right in the hotel. While we were enjoying our first cocktails of the trip, a band was parading down the street serenading everyone! Welcome to NOLA!
That first evening the gals and I went with some of the other food bloggers on a restaurant/pub crawl. We walked throughout the city and landed at some gems. Loved the Wine Institute of New Orleans. They had hundreds of wines available for tasting.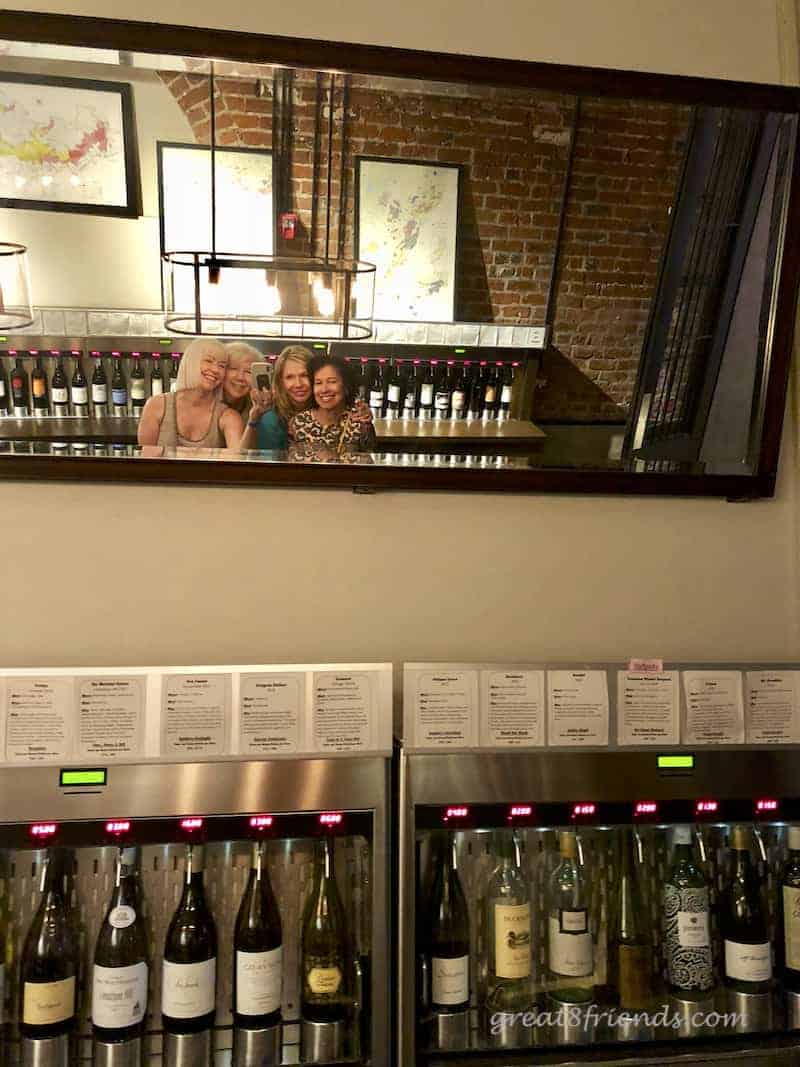 The next morning Kyle, Debbie, Jurga and I joined the IFBC Restaurant Walking Tour and learned all about the history of various restaurants (there are some oldies in NOLA!). We also were treated to some of the historical sites in the French Quarter.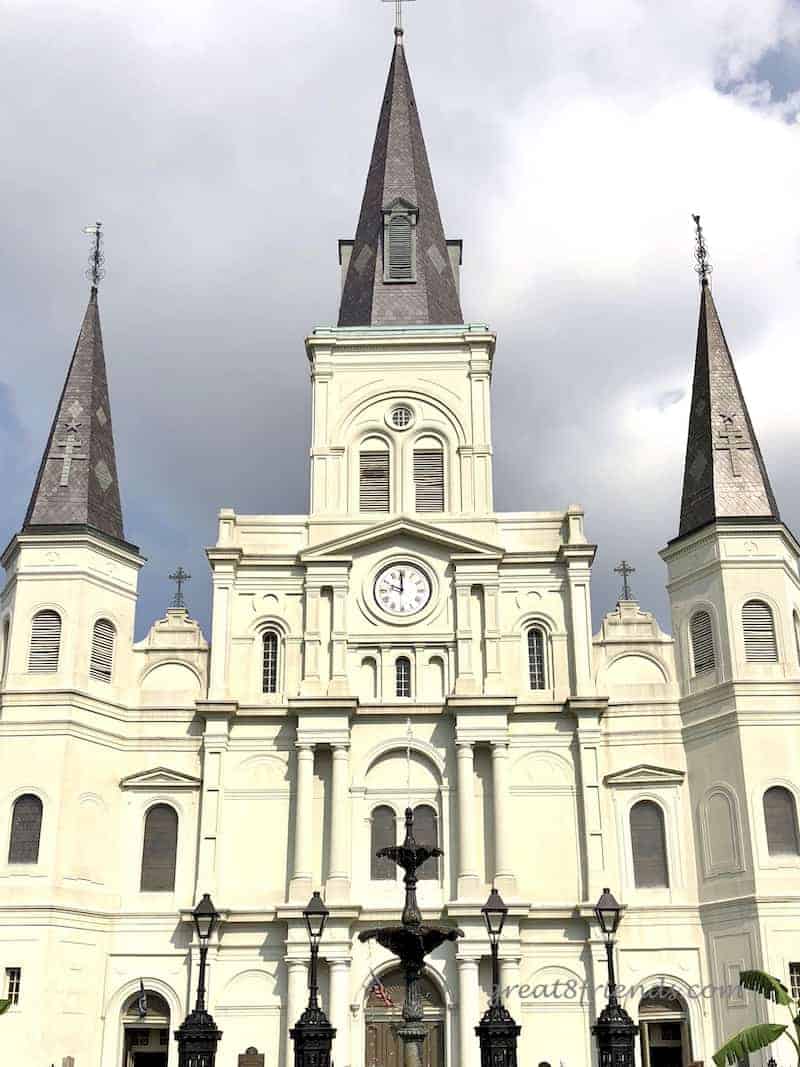 If you're ever in New Orleans, a must visit is Pat O'Brien's. Several of us ladies went to the piano bar after dinner one evening, indulged in a few Hurricanes, and requested oldies but goodies from the very talented piano players. If you're having a celebration, Pat O'Brien's is the place to be! The fun never stops!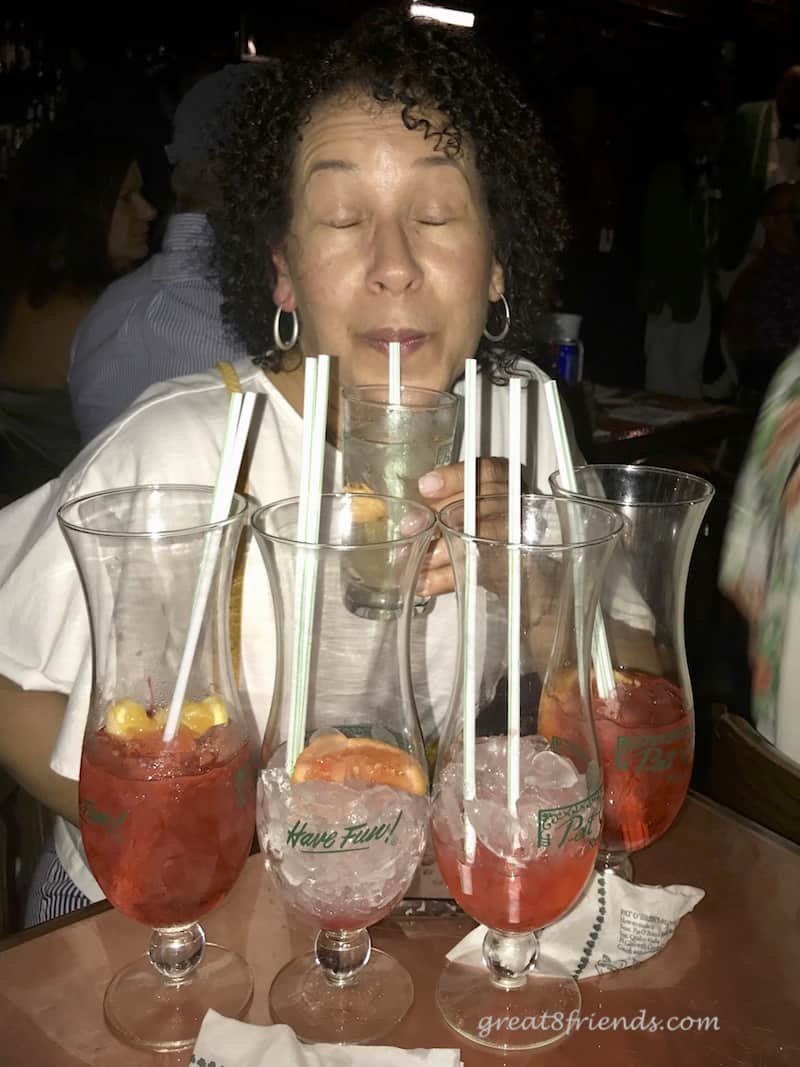 The following night after the festivities of the food blogger conference, one of our fellow food bloggers, Susanne Duplantis, a native of Louisiana, took a group of us to a local bar, again within walking distance of the Royal Sonesta. The Bombay Club is tucked away behind a hotel and it feels like you're walking into a private club. We got a high top for the 8 of us and enjoyed lovely cocktails, some small bites and a soothing jazz trio. And let's not forget the scintillating conversation!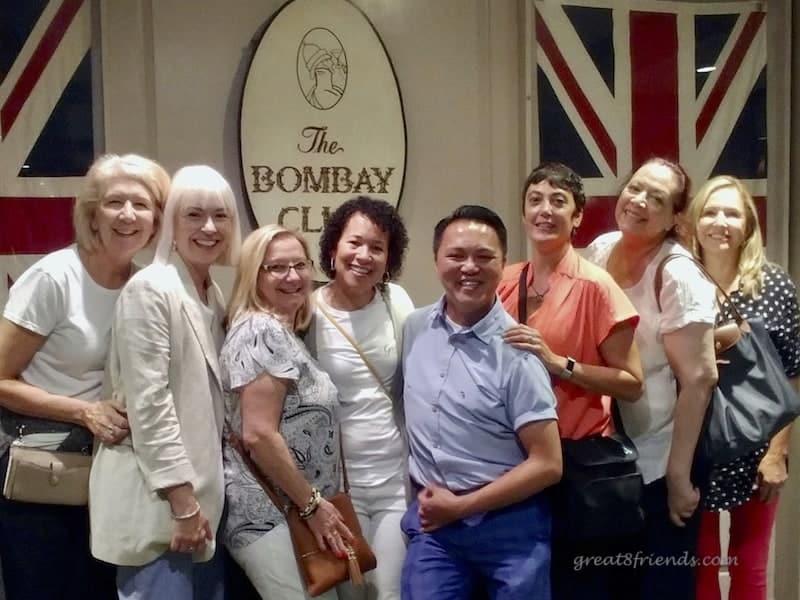 On Sunday, once the conference wrapped up, we went to a NOLA classic, Commander's Palace, for brunch. This restaurant is 125 years old...that's right, 125!! But it's as fresh as if it just opened up.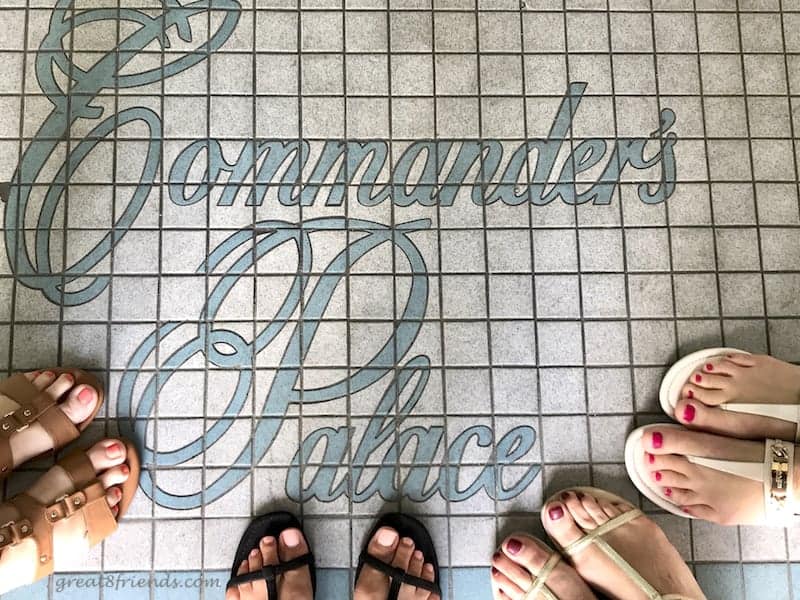 Since there's a dress code I was thinking that it was going to be very formal. Well, how wrong I was. We walked in to a big old southern welcome and were immediately invited to join the "2nd line." I thought it was a buffet line, but it was a conga line accompanied by their live jazz band!! Fun and delicious! And Lally Brennan, one of the proprietors, came by to say hello! Such beautiful southern sweetness!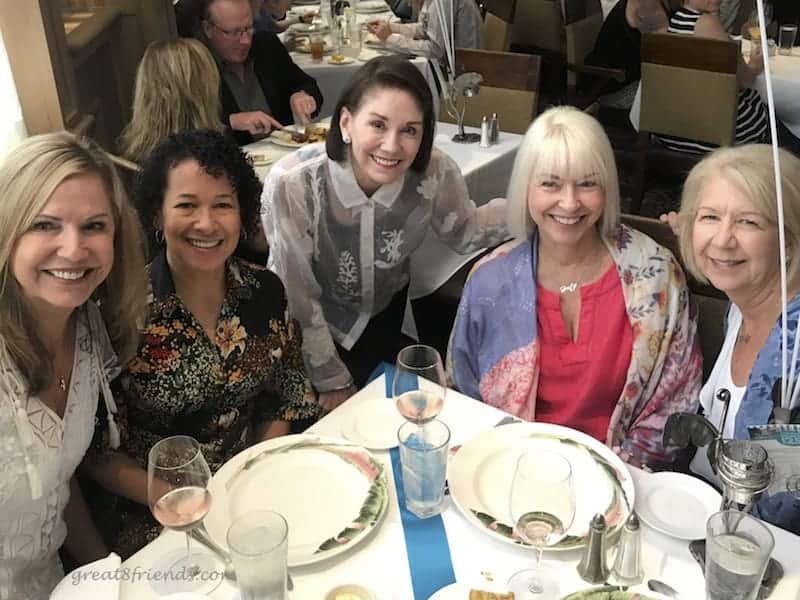 Sunday afternoon I said good-bye to the ladies and welcomed Vince to the Big Easy. We spent the next 3 days walking and eating and shopping and eating and drinking and eating and listening to good jazz... and did I say eating? You don't have to be crazy stay up late and party all night kind of people to enjoy New Orleans. You just have to enjoy good food, history, art, and fun! Oh, and people watching!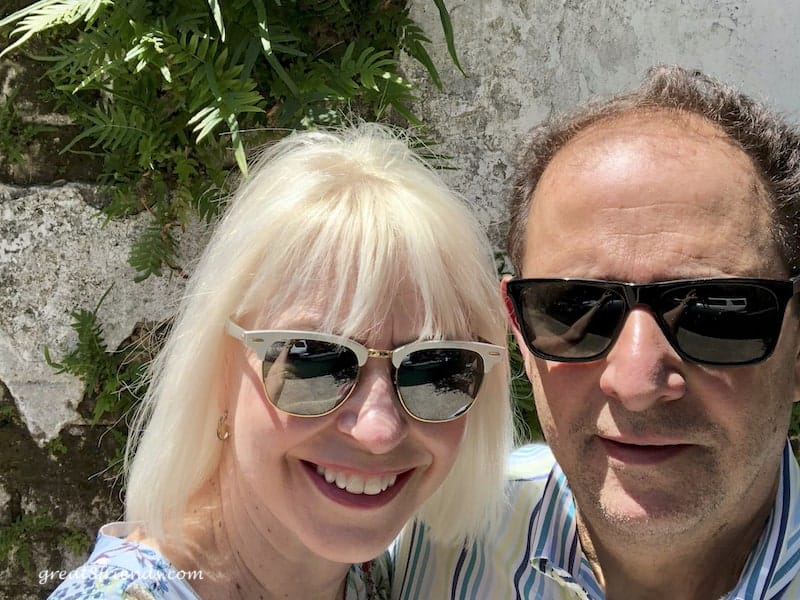 Here are the rest of the places we enjoyed while in New Orleans. (In no particular order.) I highly recommend ALL of them.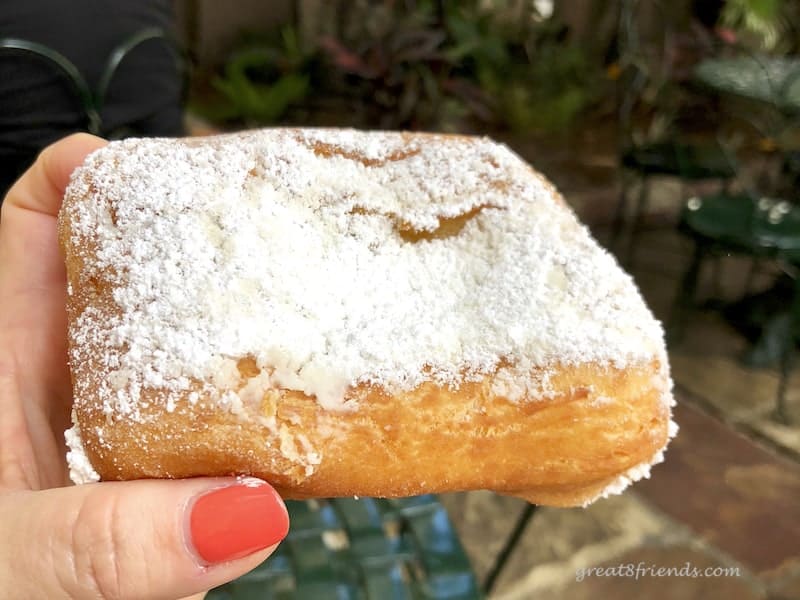 Cafe Beignet - a small intimate cafe for delicious beignets and coffee.
Cafe du Monde, The Original Coffee Stand - THE place to go to get beignets. A must at least once.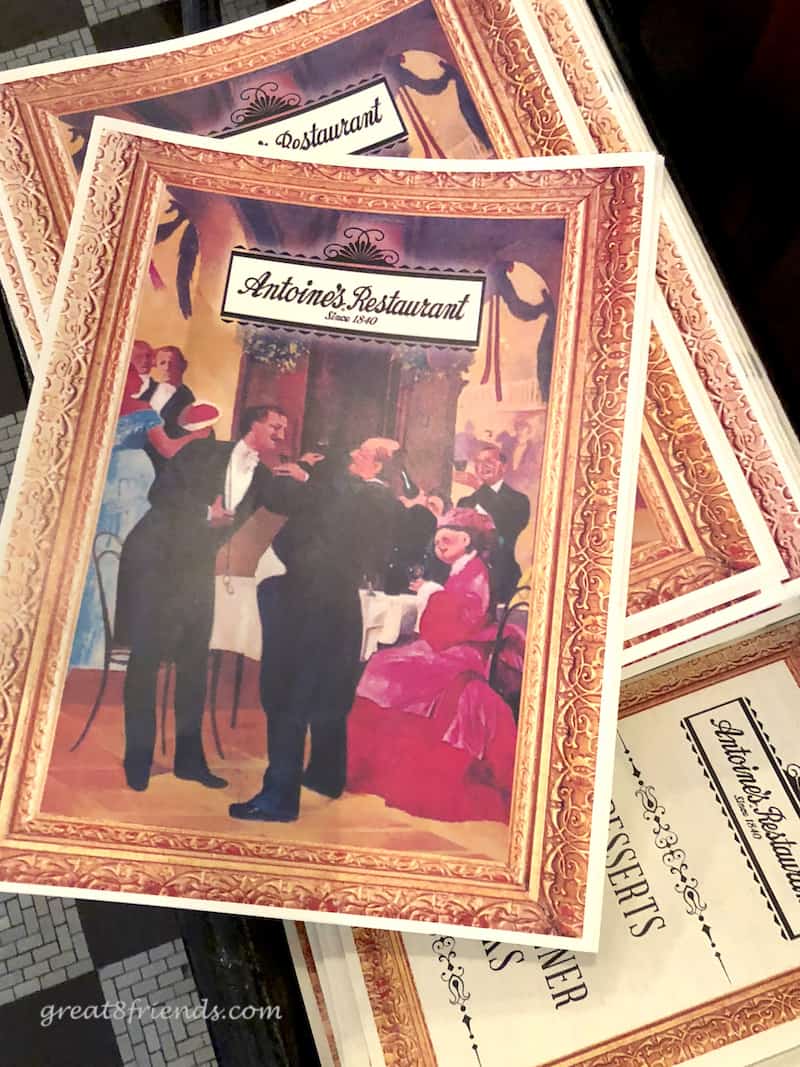 Antoine's - The country's oldest family-run restaurant, still going strong and still delicious food!
Napoleon House - A 200 year old landmark; read the history, ask to see the upstairs apartment, and definitely order the Muffuletta!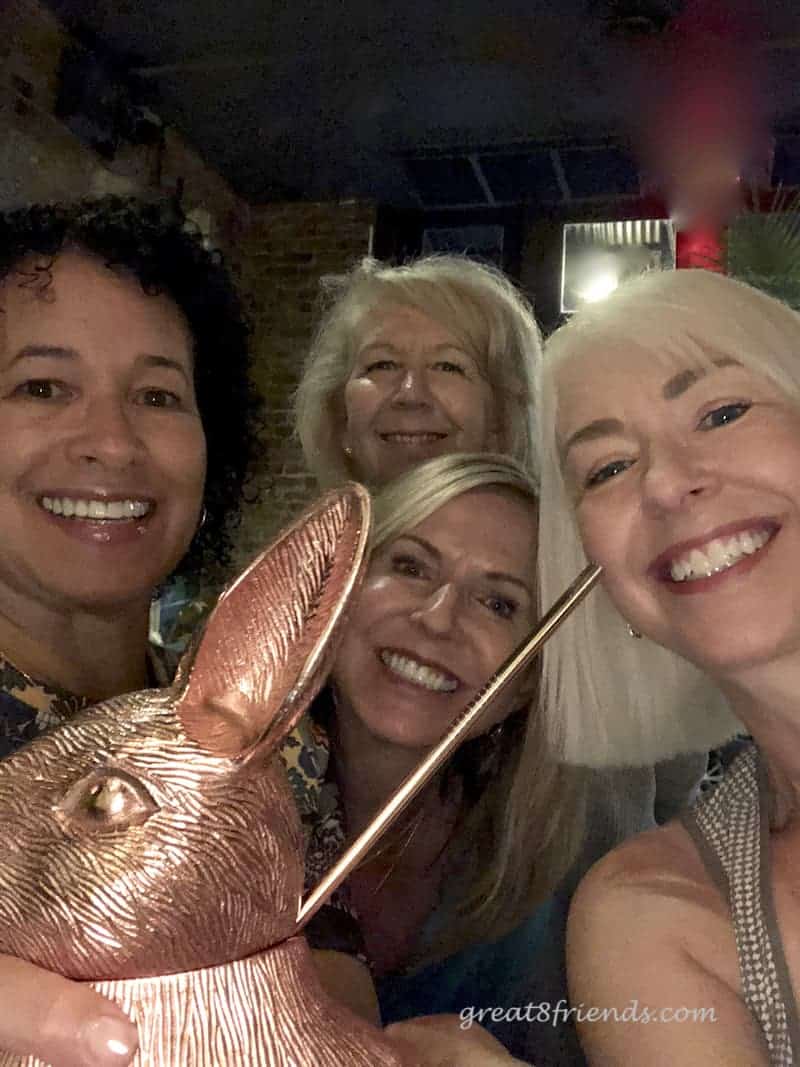 Compère Lapin - Order the special drink that comes in a copper rabbit! Definitely large enough to share.
Turkey and the Wolf - Gr8 lunch spot.
Frenchmen Street - Enjoy all the goods for sale and the delicious bites.
Magazine Street - The locals enjoy this street for shopping and food.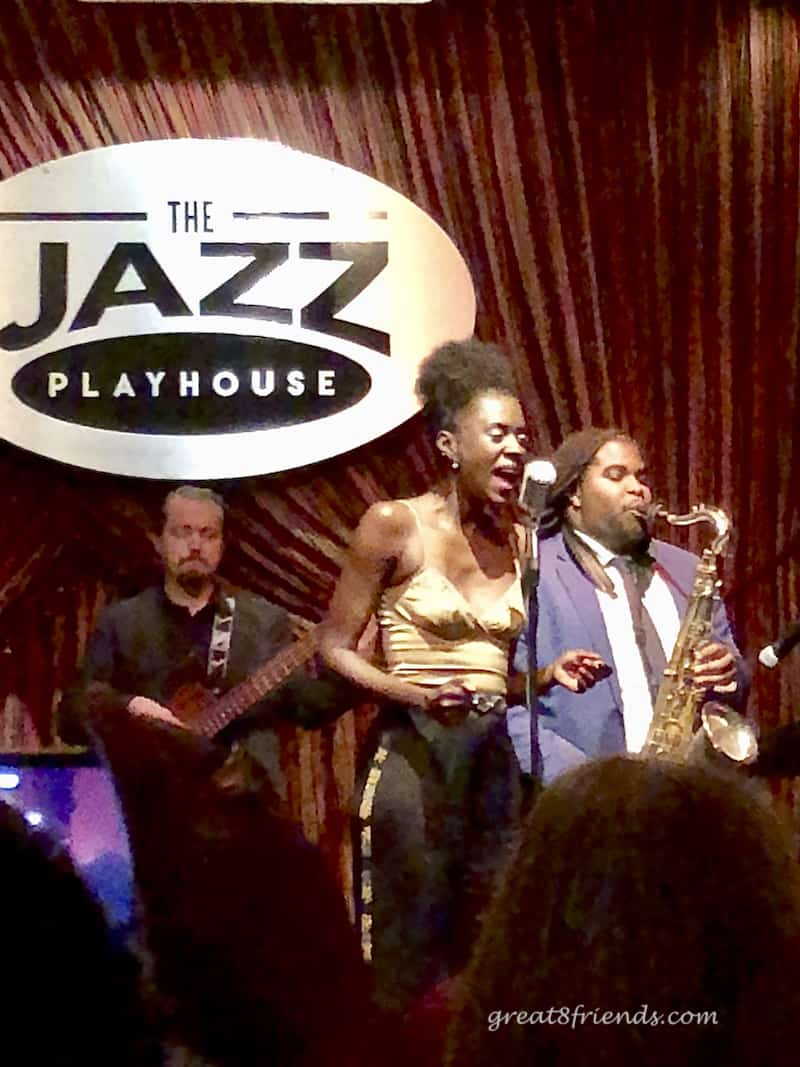 The Jazz Playhouse - Right inside the hotel. The perfect place to wind down your day with a drink and some good jazz.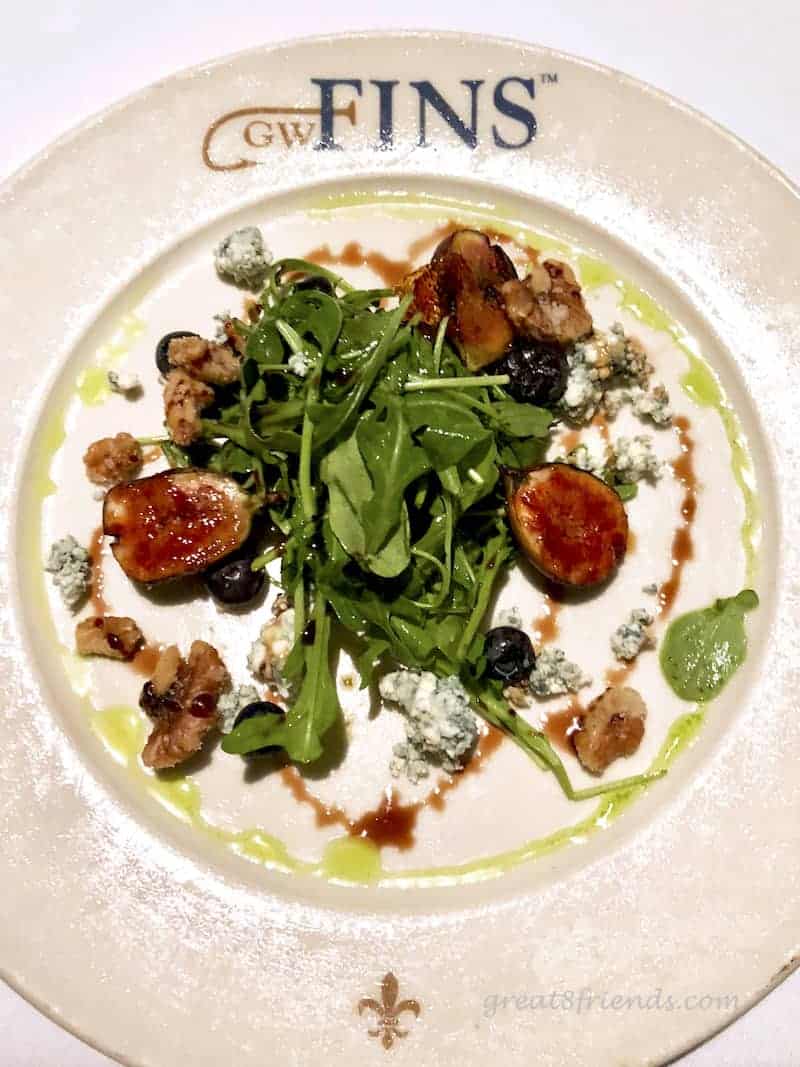 GW Fin's - Right around the corner from the hotel. We enjoyed an elegant, delicious, light fish dinner on our last night in town. And the service was phenomenal!