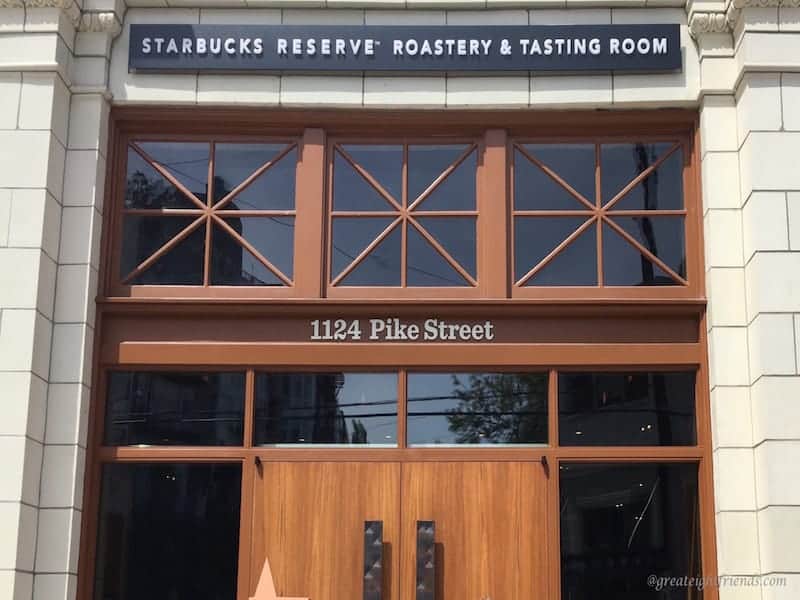 On a recent visit to one of my favorite cities, Seattle, I wanted to be sure to check out the new Starbucks Reserve - Roastery and Tasting Room. Wow! What an incredible place. They call it a "one-of-a-kind coffee shrine" and it is that, but also more.
This post was originally published June 30, 2015.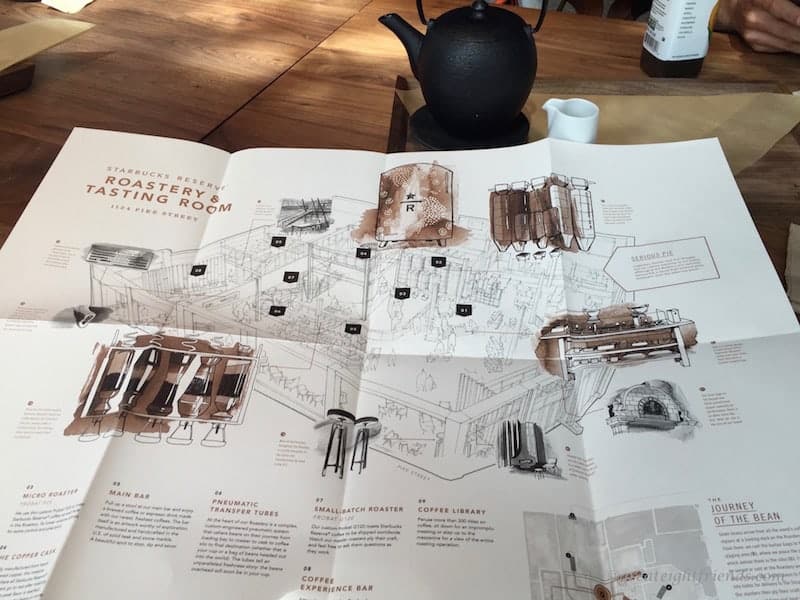 The Reserve is just nine blocks from the original Starbucks store in Pike Place Market. Starbucks has created a 15,000 square foot playground for coffee connoisseurs...15,000 square feet devoted to all things coffee! This place is so big they provide a map of the layout; which is actually very helpful in explaining what all the machines and tubes do.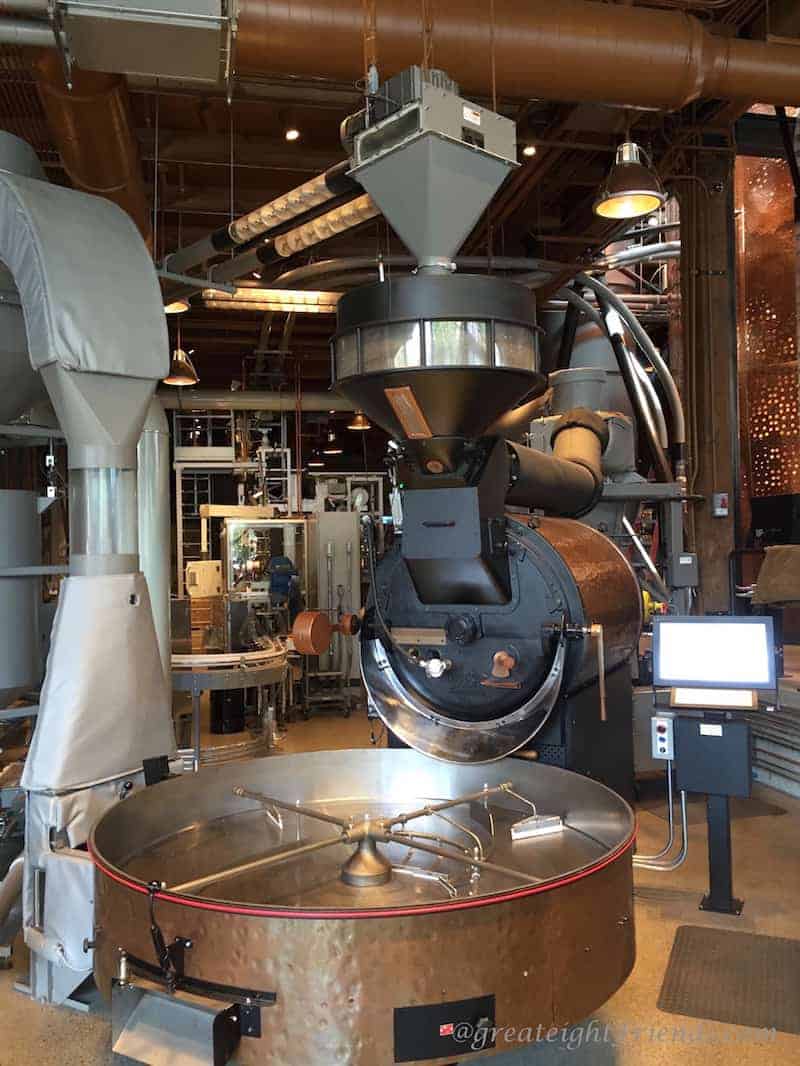 As we entered the beautiful teak front doors, a greeter was asking us if we would like to try the new "Vietnam" coffee, a smooth and sweet elixir that needed no additions of sugar or cream. We each ordered at the Main Coffee Bar, and since it was lunch time, in addition to coffee we ordered salads, and what fresh, healthy bowls of greens they were! This is very different from your neighborhood Starbucks experience.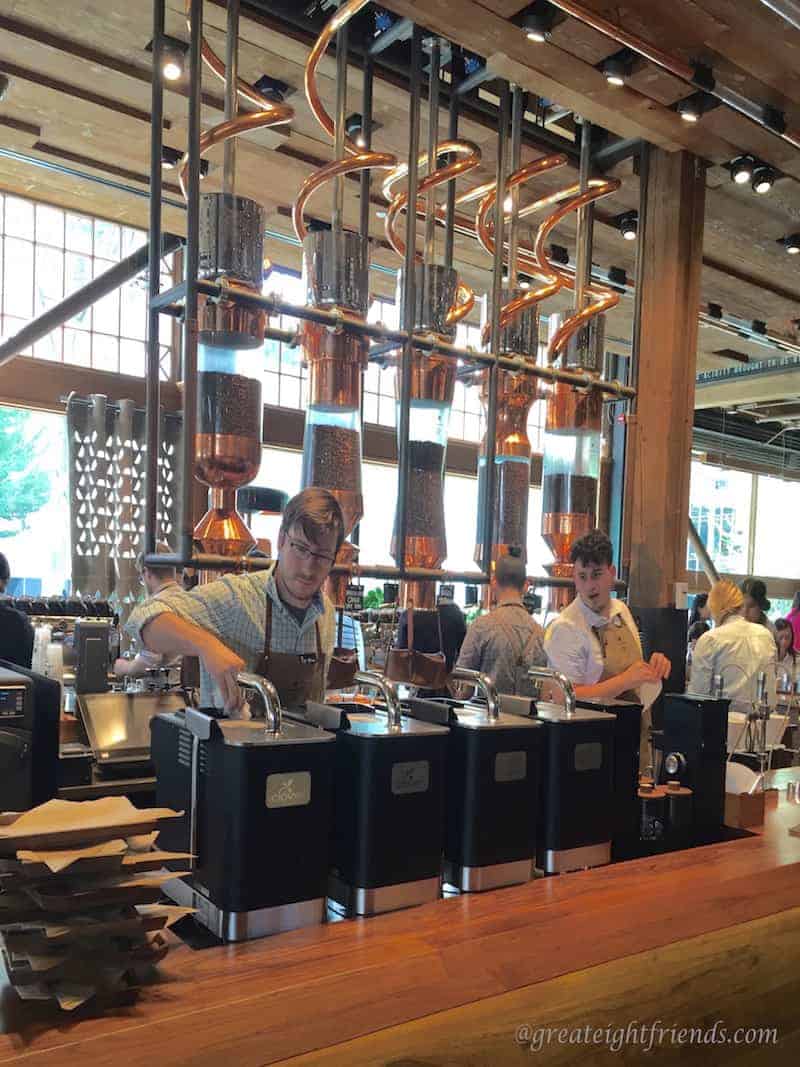 The space is divided up yet the floor plan is open. The first eye catcher as you enter is the enormous Main Coffee Bar. There is also a tasting bar, a micro roastery for the locally brewed coffee, a small-batch roaster for the coffee that is shipped worldwide, library, retail space, and even an artisanal pizza restaurant, Serious Pie!  All the furniture is hardwood and custom made for the building in the USA.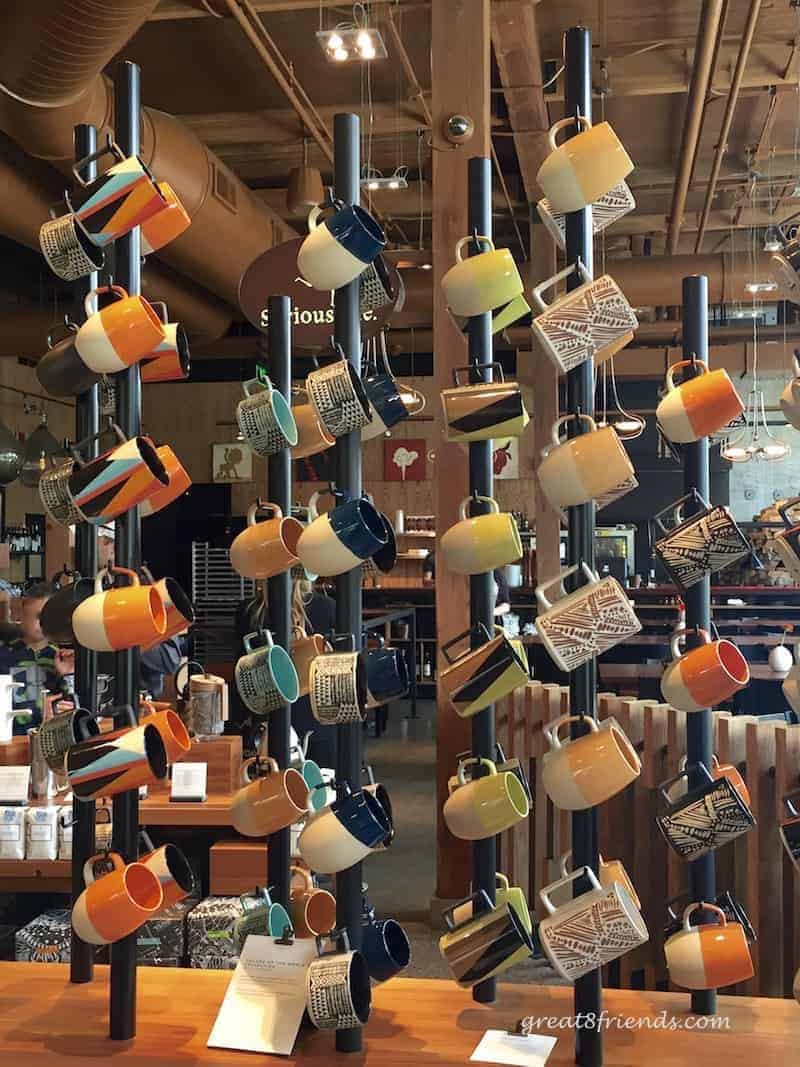 This is a beautiful space created by Starbucks to sate a variety of hungers. It is definitely worth a visit the next time you find yourself in the incredible city of Seattle, Washington.
Starbuck's Reserve - Roastery & Tasting Room — 1124 Pike Street, Seattle, Washington 98101 — 206.624.0173