Mercado de San Miguel
Lunch or Dinner? Or maybe just a little something before dinner....either way and every day, during our recent trip to Spain, Phil and I would spend some time at Mercado de San Miguel. Just outside of the famous Plaza Mayor, it is a beautiful wrought iron and glass marketplace in the center of Madrid, filled with the traditional food and drink of the Spain.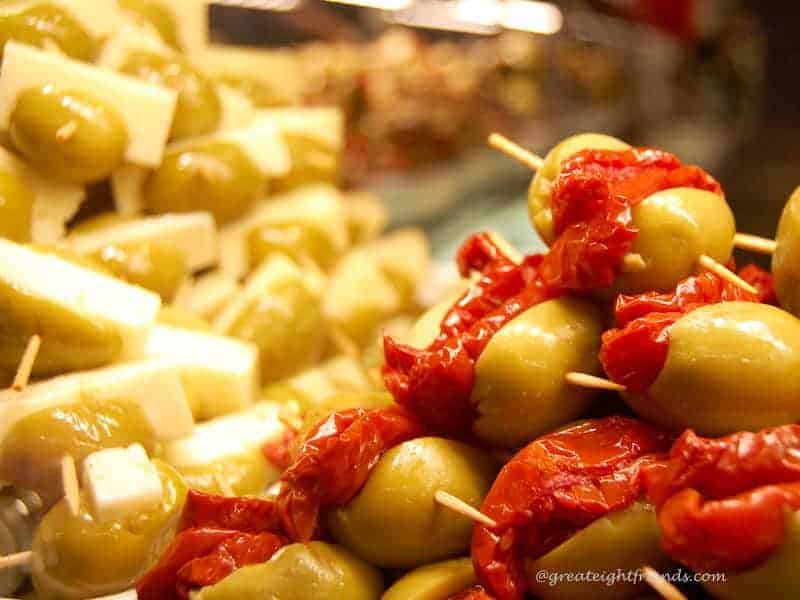 Each of the 33 stalls has a theme; assorted tapas, cheeses, charcuterie, seafood, paellas, pastries, beers, sherry or wine...just to name a few.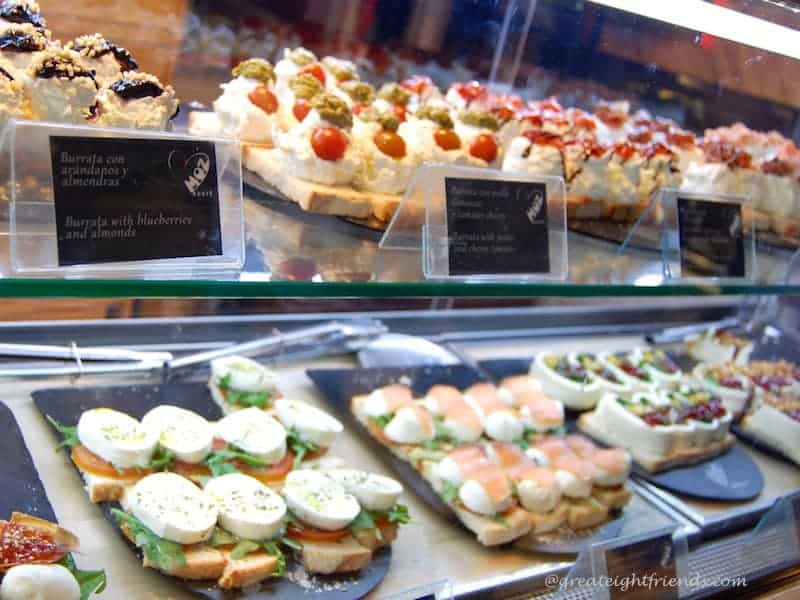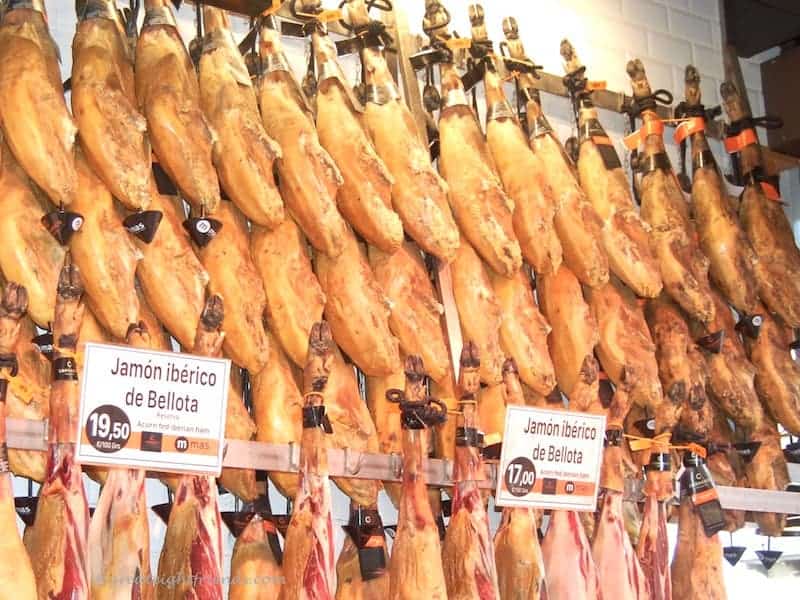 Or how about a vodka shot with a spoonful of caviar? Now THAT was pretty darn good, too!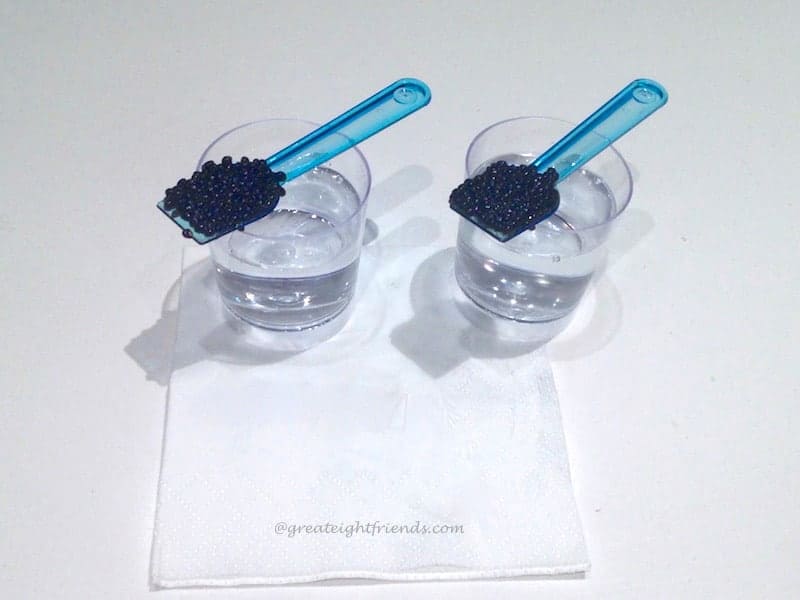 After perusing the selections and making my decision, I'd scope out the seating while Phil would visit the booths and place the orders.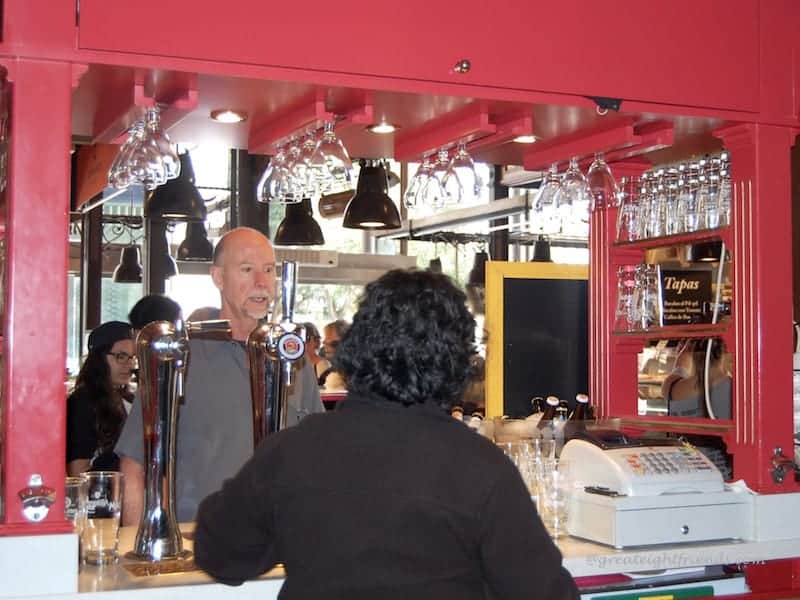 Staking my claim on a section of a table, shared with others, I'd keep an eye out for Phil. At the same time I'd be making sure no one is trying to slither their chorizo and olive plates over on our "territory"!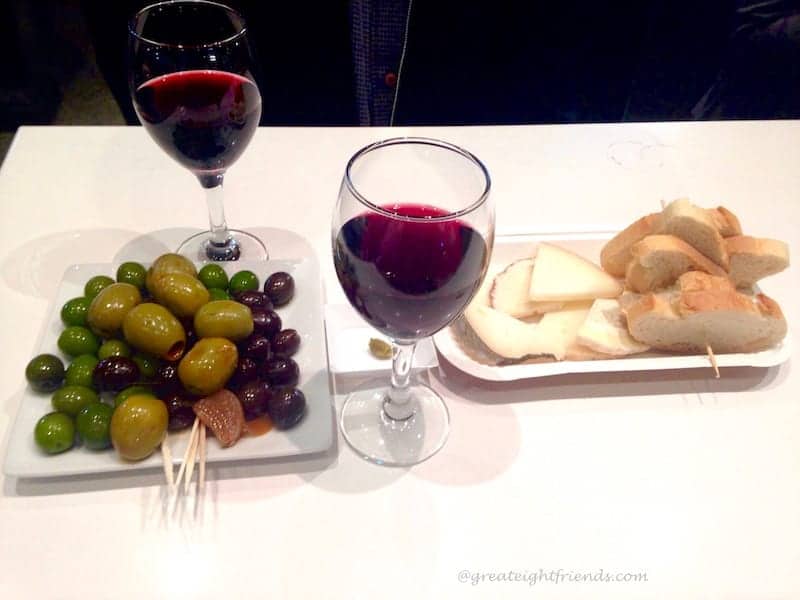 "Over here Phil...here I am!" And there he is, arms full of paper cones filled with fried calamari and octopus, cups of amazing Spanish olives, small chorizo sausages and a plate of cheeses.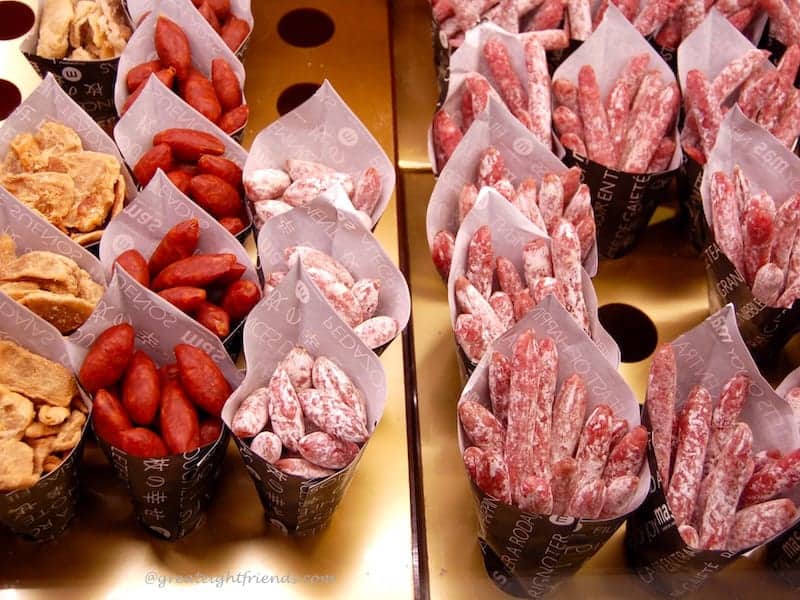 What goes best with all of these little bites? Vino rosa...Yep...there are stalls for that! But no need to stray from your designated spots...there are people walking around pouring. You pay, they pour!
Some days we'd check back to the Mercado de San Miguel a few hours later for just a little something sweet and maybe a quick espresso to go alongside!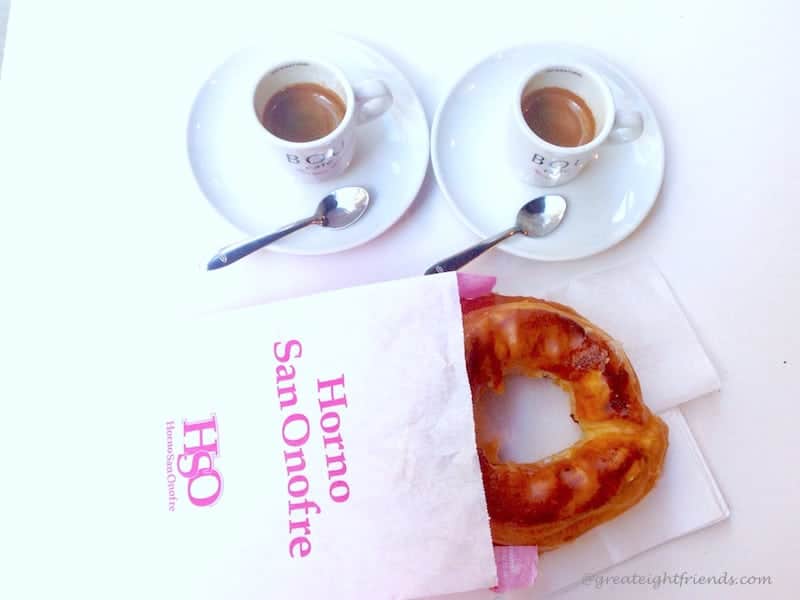 Bellies full, we'd walk back to the hotel for a little siesta...and then ready for an evening stroll for our late night supper. There is nothing like that here in California...I'm ready to go back.