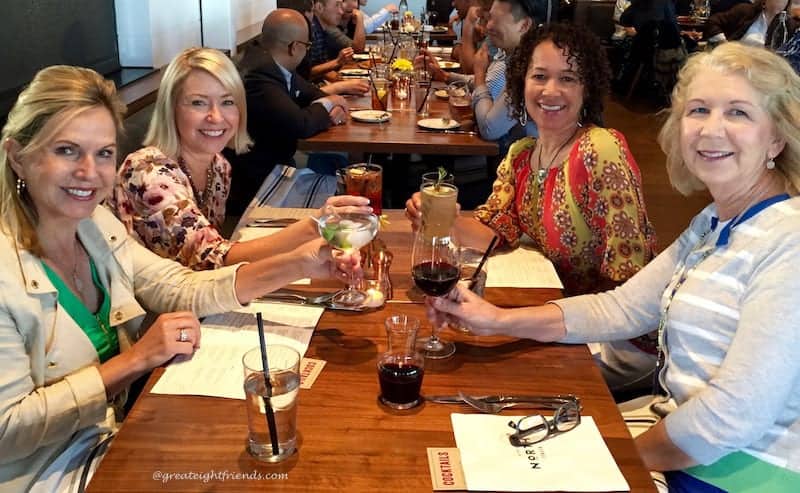 You know how Great Eight Friends loves a celebration; and we ALWAYS celebrate our friend's birthdays. Sometimes when the birthdays happen close together and life gets busy, we toast two birthdays at once...double the presents and double the Gr8 Fun!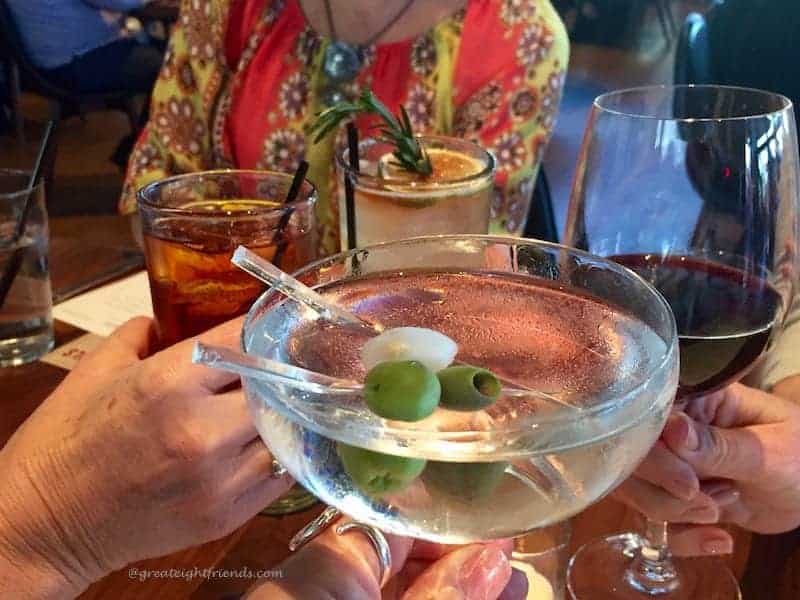 Recently, Jurga and Kyle each had their special day, so Debbie and I planned a dinner at a fairly new restaurant (new to Orange County, anyway), North Italia in Irvine. We all love Italian food (what's not to love?) so we were excited to check out this dining spot.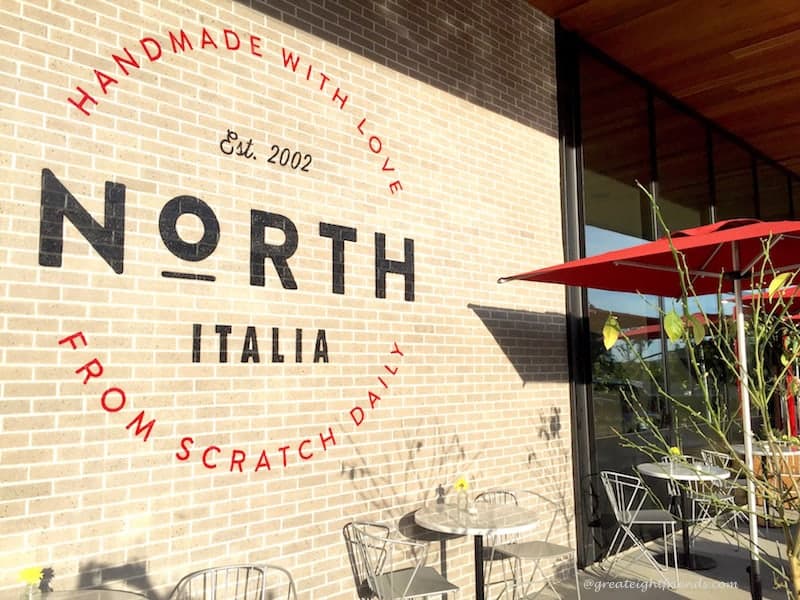 The decor is cosmopolitan, a simple and sleek backdrop to Gr8 Food. I love this saying!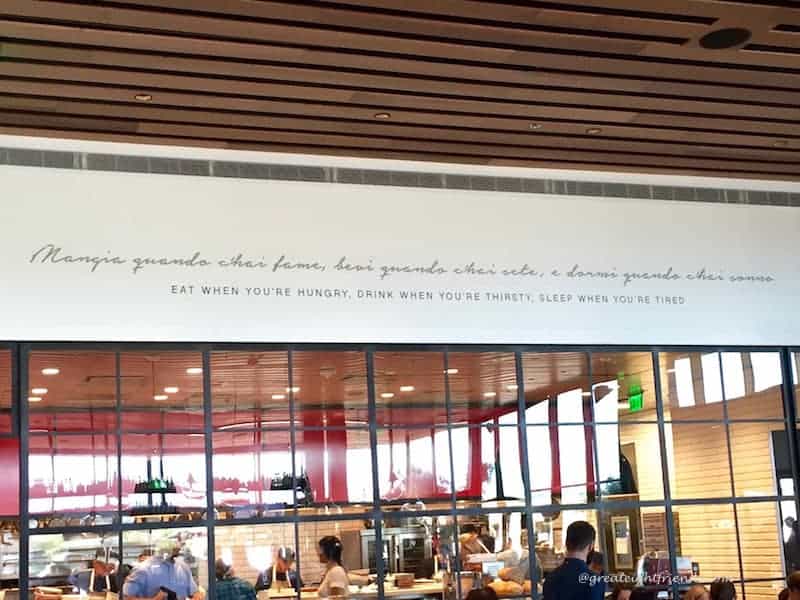 Everything we tasted was delicious. The food is recognizable but always with a unique twist to make it their own. We started by sharing two "small plates," the Crisp Calamari and Grilled Cauliflower.
Instead of getting a plate of fried calamari piled high with an Italian tomato sauce, this very crisp yet tender fried squid was served atop a plate of fresh, peppery arugula and served with a lemon vinaigrette. A lovely, lighter twist on a classic.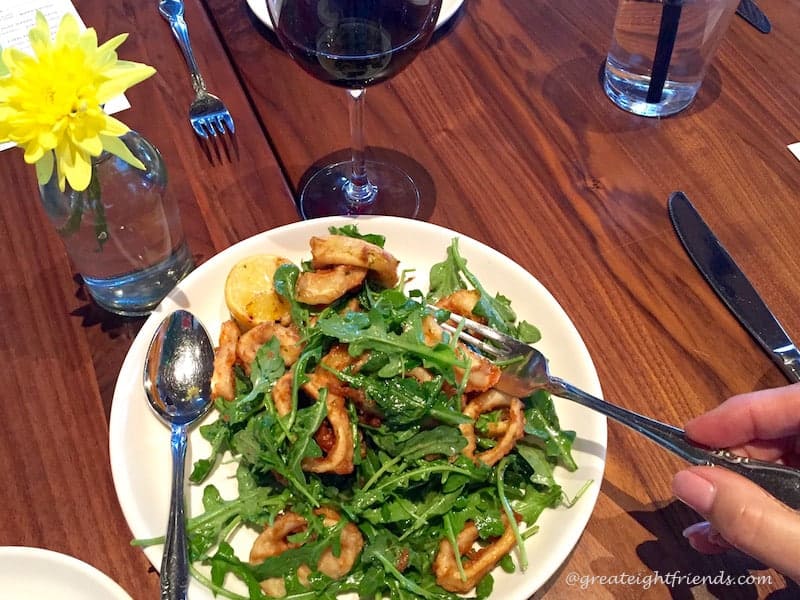 The Grilled Cauliflower was served with asparagus and a fried egg on top. Breaking the yolk and tossing the veggies with the egg made a wonderful silky dressing.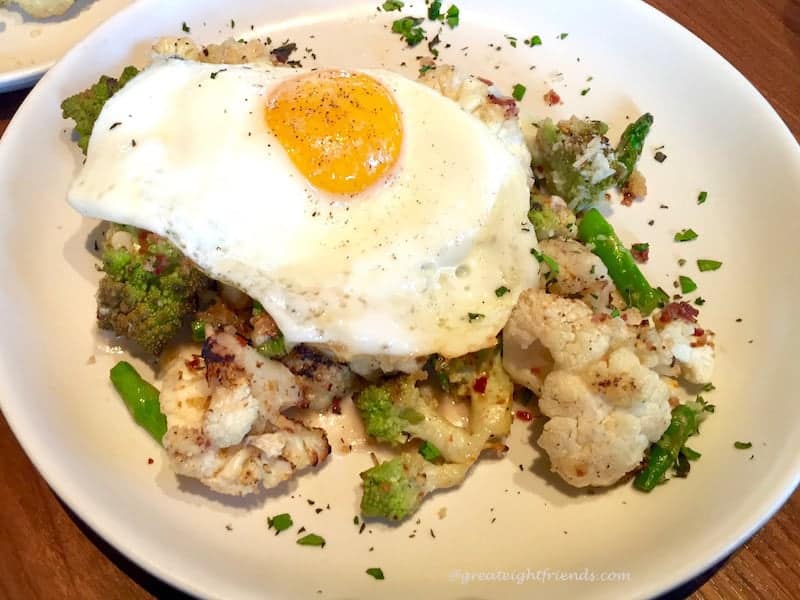 For dinner, there are many tempting choices.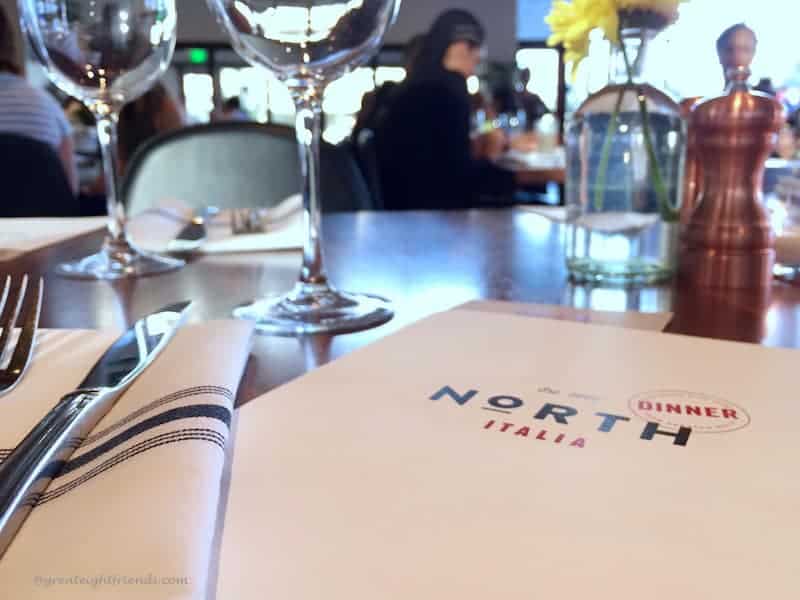 Jurga and I split two entrées, the Bolognese (the house specialty) and Chicken Parmesan (let's face it friends, this is basically fried chicken with cheese...oh yeah!). And the chef split it in the kitchen, I love when they do that!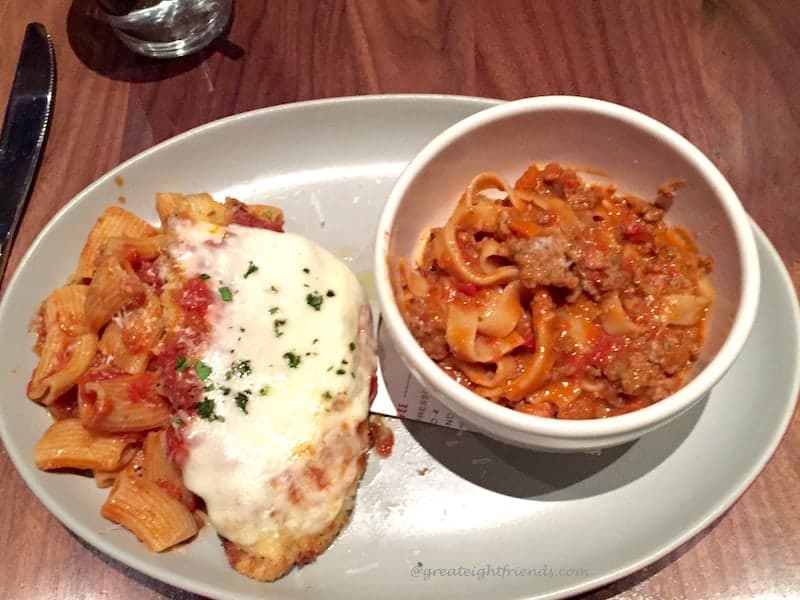 And Kyle and Debbie split the Spaghetti and Meatballs (a classic!) and the Cheese Tortellini, which is made with a spinach pasta, roasted mushrooms and THREE types of cheese.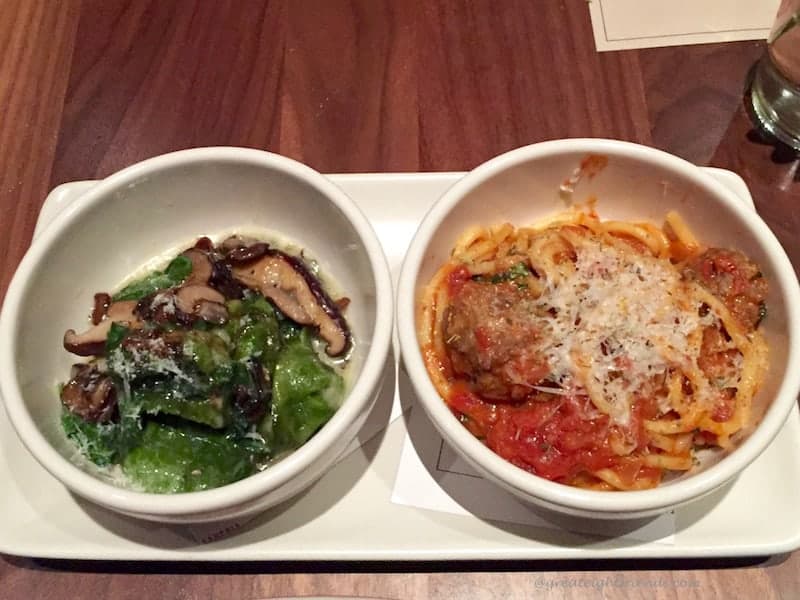 After dinner, of course it was time to have dessert; which the restaurant kindly provided...with celebration candles!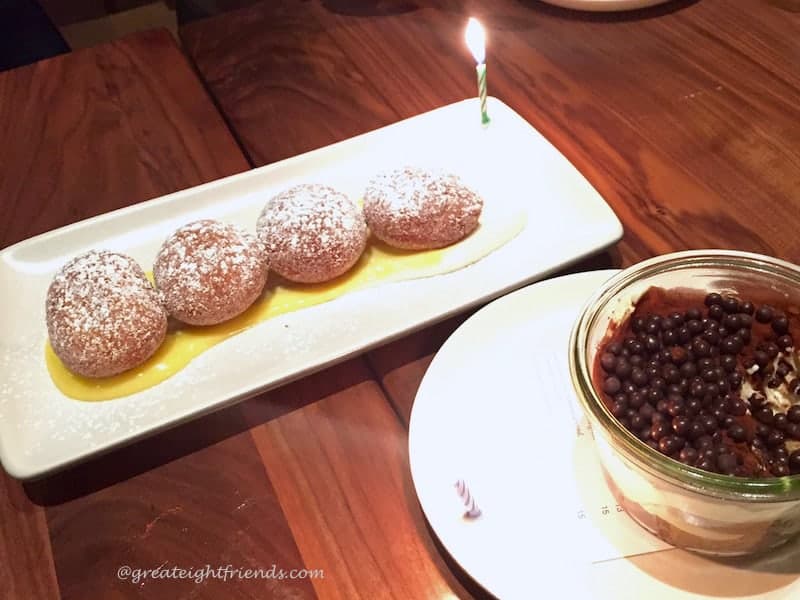 And open gifts!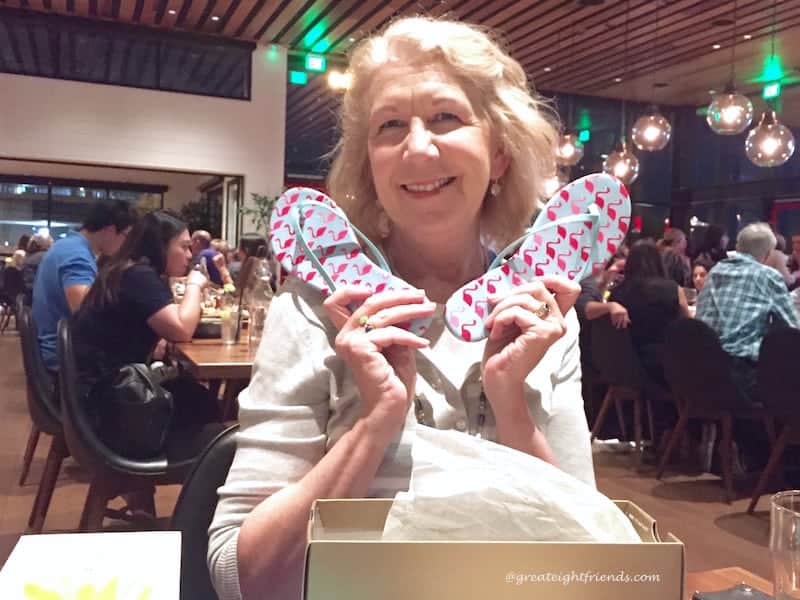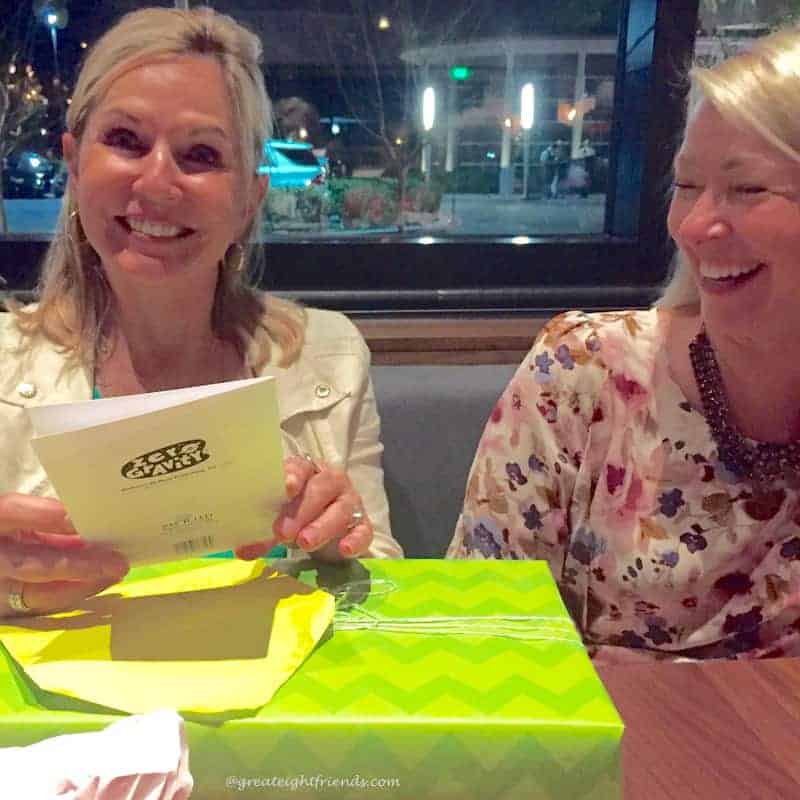 We love our friendship and our times together!
North Italia — 2957 Michelson Drive — Irvine, California 92612 —949.629.7060