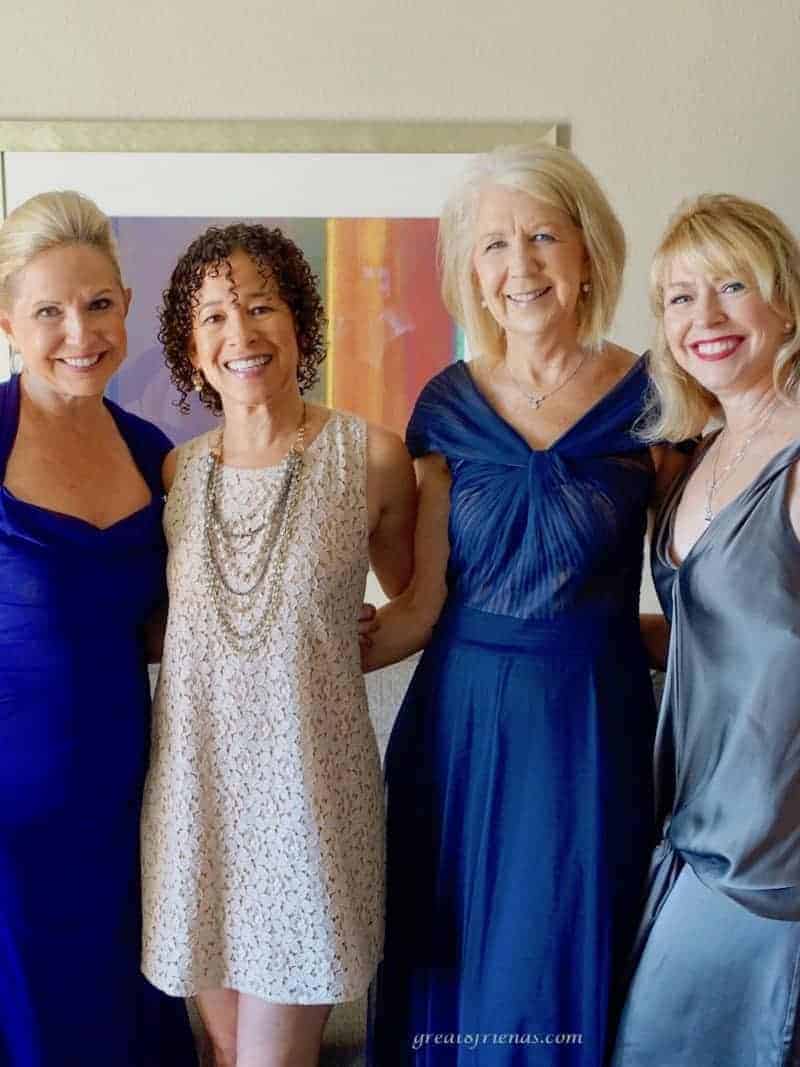 A little bit of our history...
It was 1998. We were just four women with different backgrounds and experiences, but one thing in common… our commitment to service. It was the perfect "meet cute" for four future best friends.
We all knew that the best part of volunteering on a committee or chairing an event, was meeting other parents. We each used our skills and talents to help orchestrate The Anchor Ball, the event benefiting our children's school. Little did we know, we would become life-long friends as we worked alongside each other.
While getting acquainted, we came to realize that we each had an interest in cooking. With that in mind we decided each couple would cook and host dinner once a year; we jumped right in and started our dinner group naming it "The Great Eight." Here we are, 20 years later, still going strong, and getting even stronger!
Our Gr8 date this year was May 2nd. Once Joel and I realized that this date was also the night of The Anchor Ball, and it was to be the celebration of the 20th Anniversary of the school, we decided our Great Eight Friends needed to be there to celebrate and also to reminisce about the birth of great friendships. Instead of hosting our Gr8 dinner in our home, we invited the other three couples to attend the event with us. This was an opportunity to celebrate the place where it all started and the event that brought us all together.
The Invitations...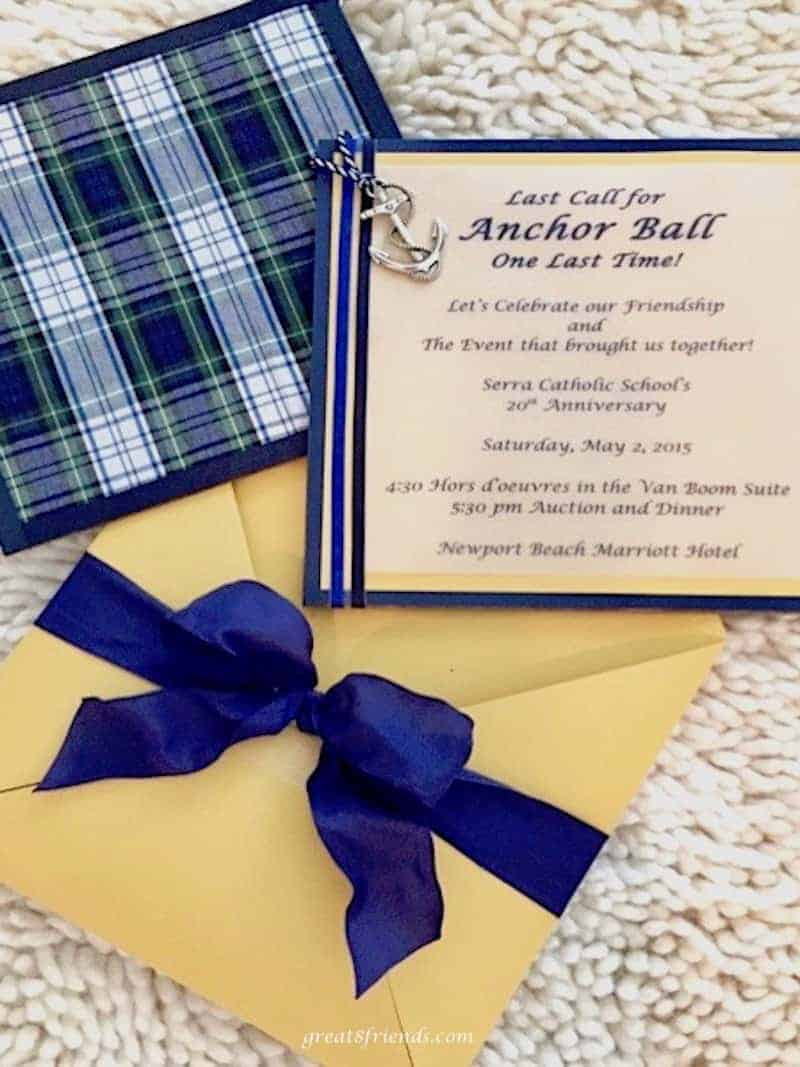 Usually the invitations are hand delivered one week prior to the dinner. This time we decided it necessary to get the invitations delivered several weeks in advance (in case the gals wanted time to buy new dresses!). The school colors, blue and gold, would set the tone. I was able to find paper, matte board, ribbon and an anchor charm at the local scrap-booking store. To tie it all together, I remembered I had a school uniform jumper that my daughter last wore over 10 years ago and the fabric would be perfect for the back of the invitation. A hand folded 12 x 12 sheet of gold card stock for the envelope tied with ribbon…. and voilà, we delivered a simple hand-made invitation.
A Gr8 Treat...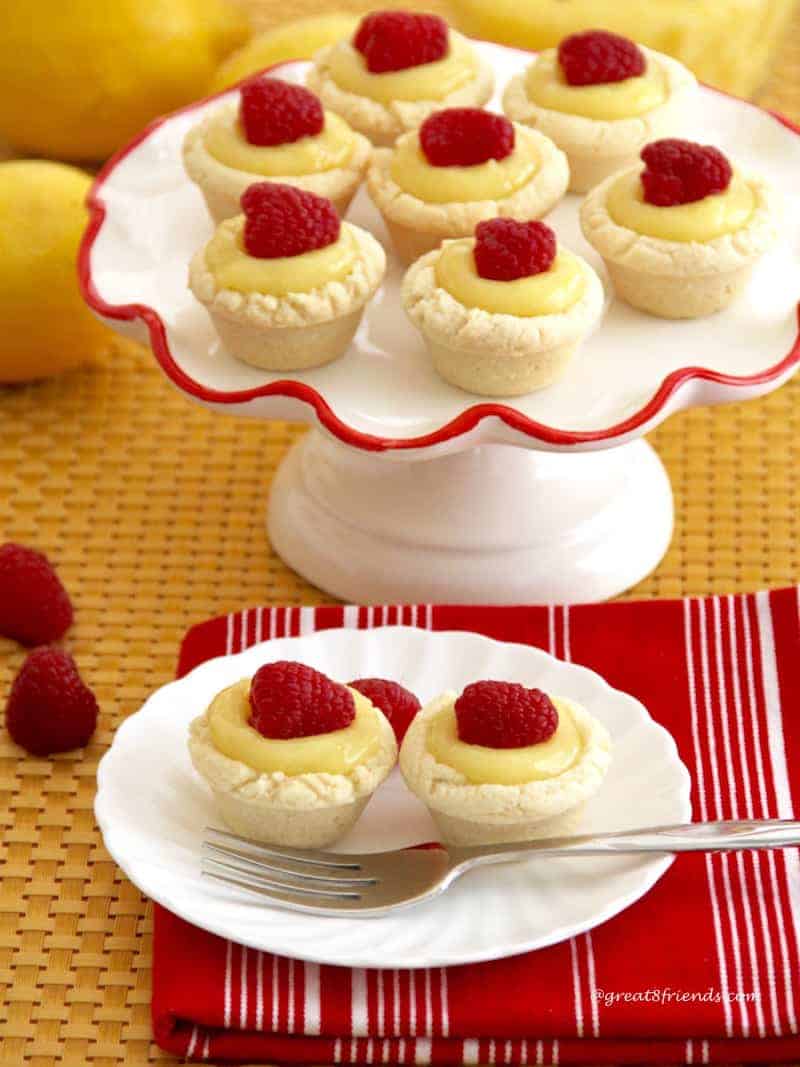 Although we take much enjoyment in our food contributions at each dinner party, this night the other couples did not have to bring a dish. We met in our hotel suite for cocktails, snacked on some simple crackers and cheese and bruschetta, and had a delicious dinner at the event. I did prepare a sweet treat, my "Easy Mini Lemon Tarts," just in case anyone had a sweet tooth at the after party.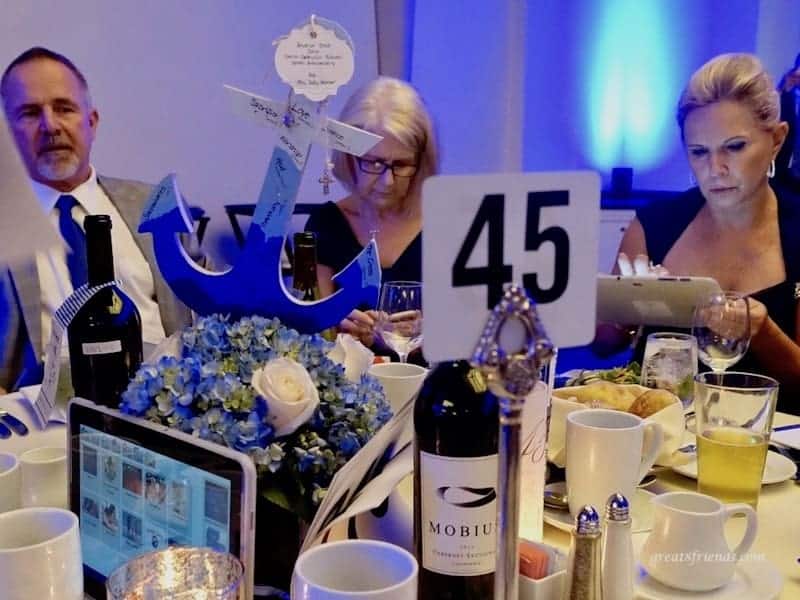 Of course no fundraiser is without an auction. Gone are the days of hovering over silent auction bid sheets and elbowing the crowd for that "must have" auction item. New to us this year, was the ability to bid on silent auction items with our smartphones and provided tablets. You can see in the photo that Jurga and I are intensely determined to find silent auction items still available for bid. Ha! Knowing the two of us, we were bidding against each other! Oh well, doing whatever we can to help support the school.
The eight of us had a wonderful evening visiting and catching up with other school parents and teachers that we had not seen for many years. The time we had with each other was well spent reminiscing about old times, celebrating the school and the event that brought us together, but most of all toasting our GR8 friendship!
Siempre Adelante ~ Always Forward!
Kyle and Joel