With Farinella as our last name, Italian food better be a favorite in our house! When it came time to host one of our Great 8 dinner parties, and having covered our other favorite fares in the past, Phil and I knew our next one would be Italiano! La Cucina Farinella deliziosa!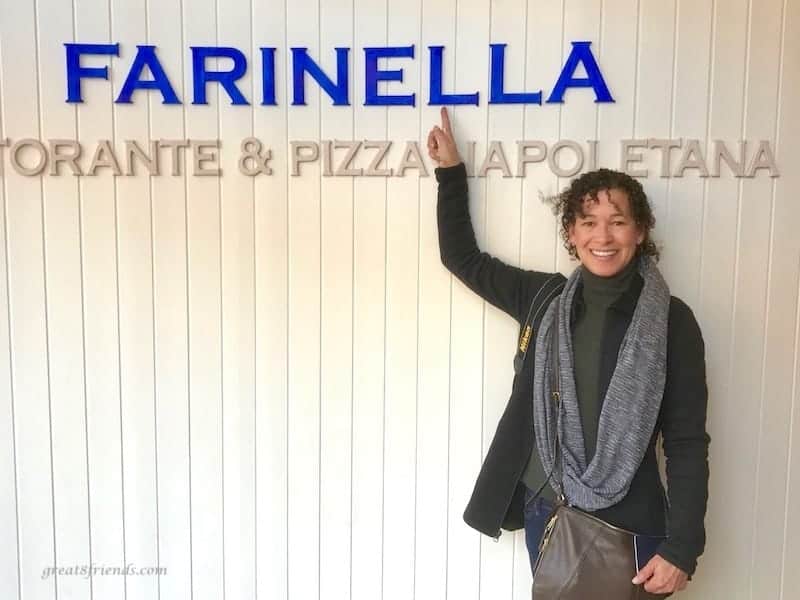 Theme decided! Time for my favorite part (other than eating!) The invitations! Andiamo…Let's go!
The Perfect Destination
Last year our daughter Miranda told us that a friend of hers was in Milan and had just gone to a restaurant there called Farinella Ristorante & Pizza Napoletana. Wait?!! Seriously?!
Knowing I was going to be in Milan for a craft show a few months later, I definitely had that at the top of my must see (and eat) list!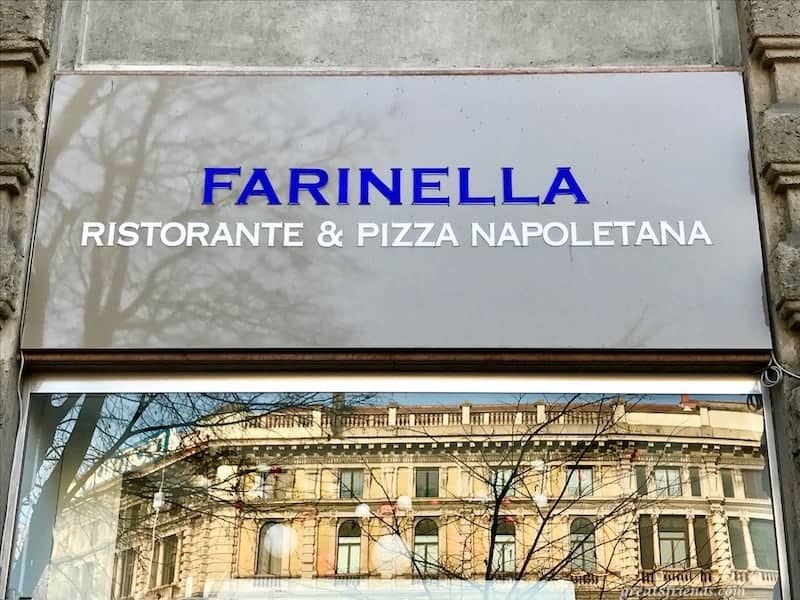 Our Great 8 dinner, La Cucina Farinella is going to be deliziosa! Once in Milan, my plan was to gather all of the materials I could find with the restaurant name!
Most importantly, I didn't even have to be sly about it! After talking to the waiter and telling him my last name, which by the way he was totally shocked, I showed him my passport to prove it!
After that, he quickly gathered everything he could. I left with all sorts of things with "Farinella" printed on every piece!
Perfect timing, our Great 8 dinner was coming up…I needed at least three of everything "per favore"!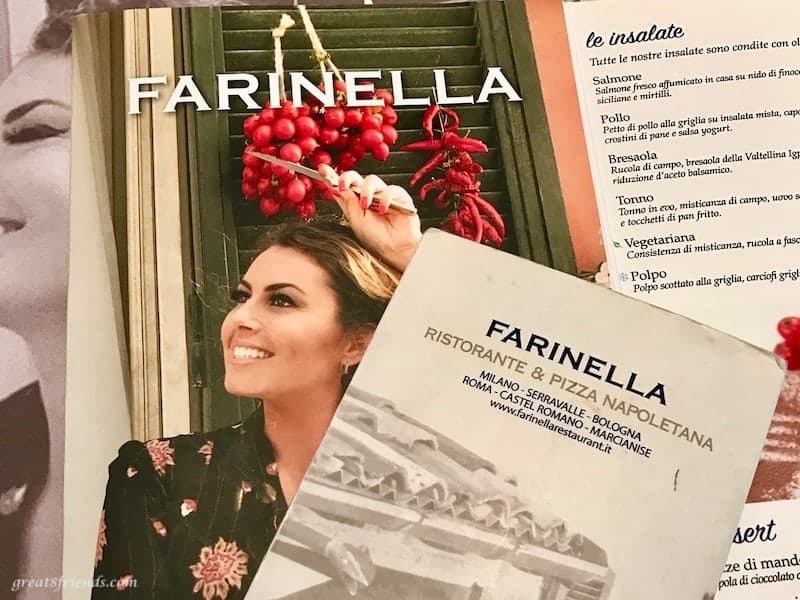 The Invitation
Using Destination, one of my favorite Sizzix Tim Holtz dies, I had a Gr8 idea on how to incorporate it into the invite!
Grabbing my new Sizzix Big Shot Foldaway Machine, I cut out the shape to create a little dangle globe as a little embellishment to hang off of the invitation.
With the details of the evening and the menu printed out and slipped on the inside of one of the Farinella Ristorante info sheets. Time to hop on the "Vespa" and do some deliveries!
Next stop Italy!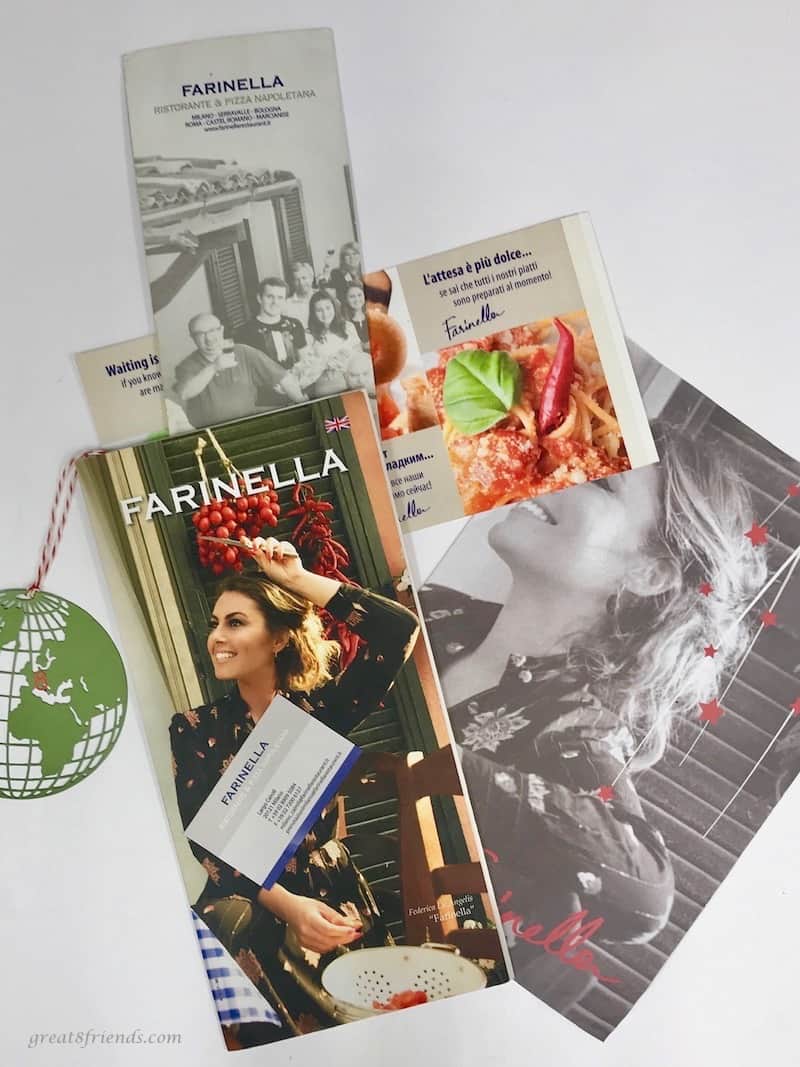 Setting the Scene
With some dishes I found at a local home store, and Italian jugs I had for years from a Southern Living party that Kyle hosted, the table decor came together pretty easily!
I added a few olive branches and my table was set. Time to get in La Cucina Farinella!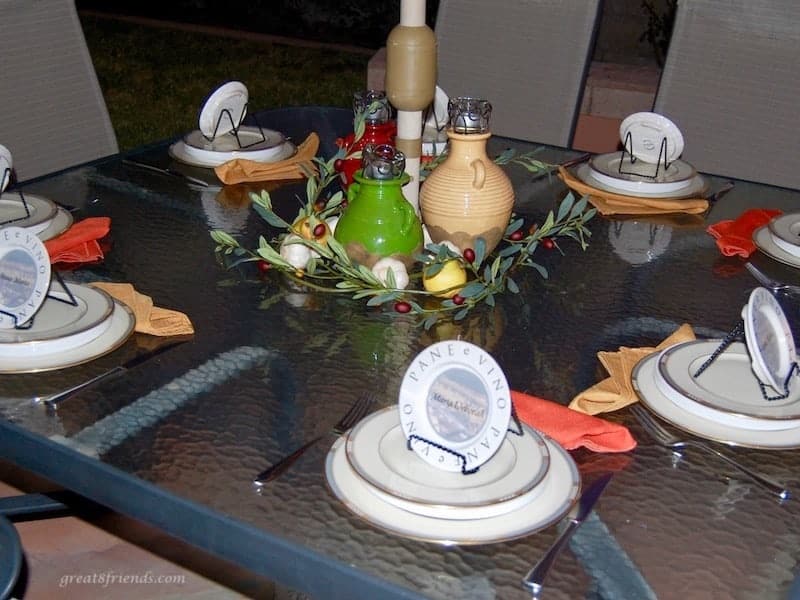 May I Order a Drink?
As the hosts of the Great 8 dinners, it's a blast. The food, the friends, and certainly the fun!
My fun starts when Phil is in mixology mode! Guess who gets to be the taste tester! Me!
His Grapefruit Basil Martini was the signature drink for La Cucina Farinella that night. Boy was it delicious! Clearly basil isn't just for pasta sauces!
Refreshing and pretty, the martini with a hint of basil made it a Gr8 sip to go along with the food of the evening. Saluti!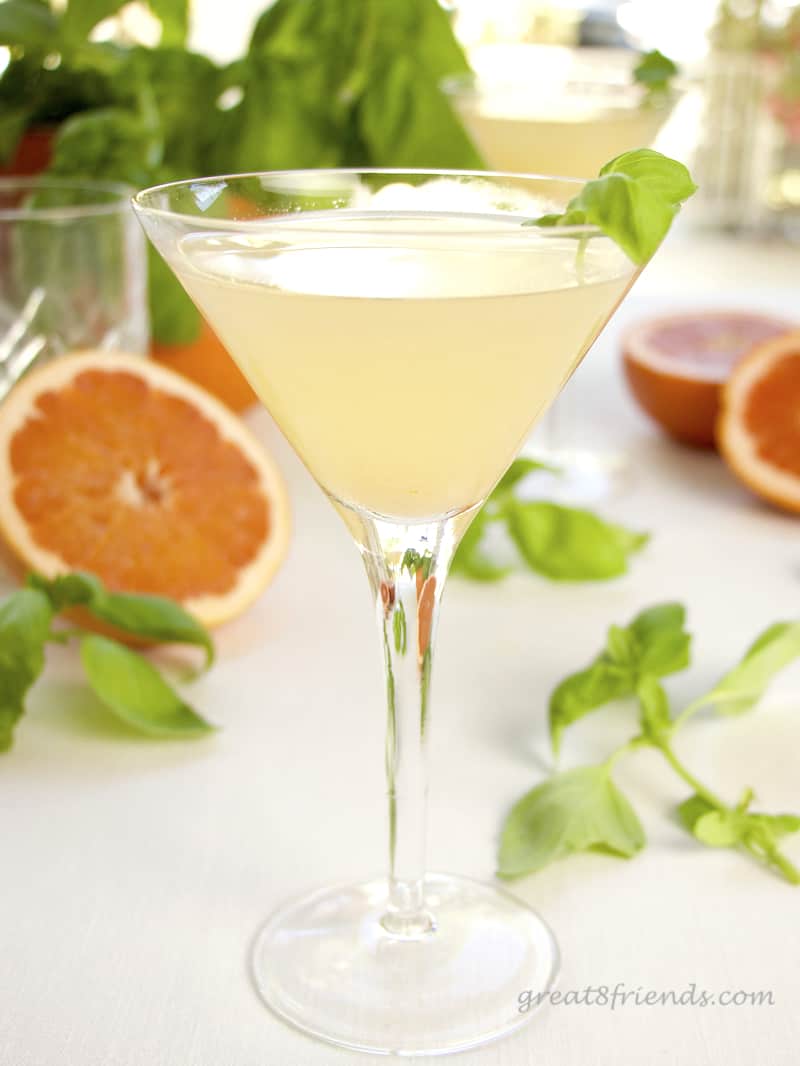 Mangiamo!
A few of our favorites during cocktail hour were the Grilled Pizzas and Green Gazpacho.
They paired perfectly with the cocktail of the evening and a simple make ahead appetizer, Marinated Olives.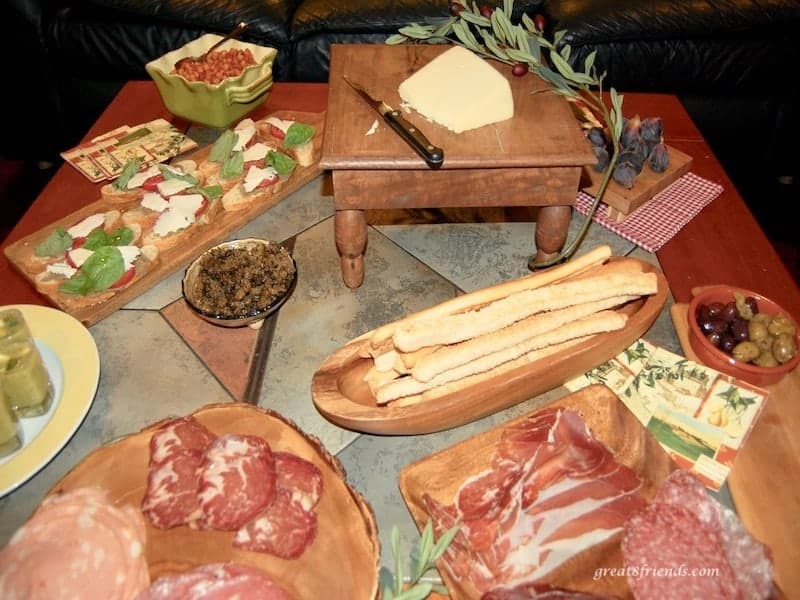 Another highlight of the evening was the Mushroom and Ricotta Ravioli. We all know homemade is best, right?
The fluffy filling in the homemade pasta Ravioli was a delicious dish and so much fun to make.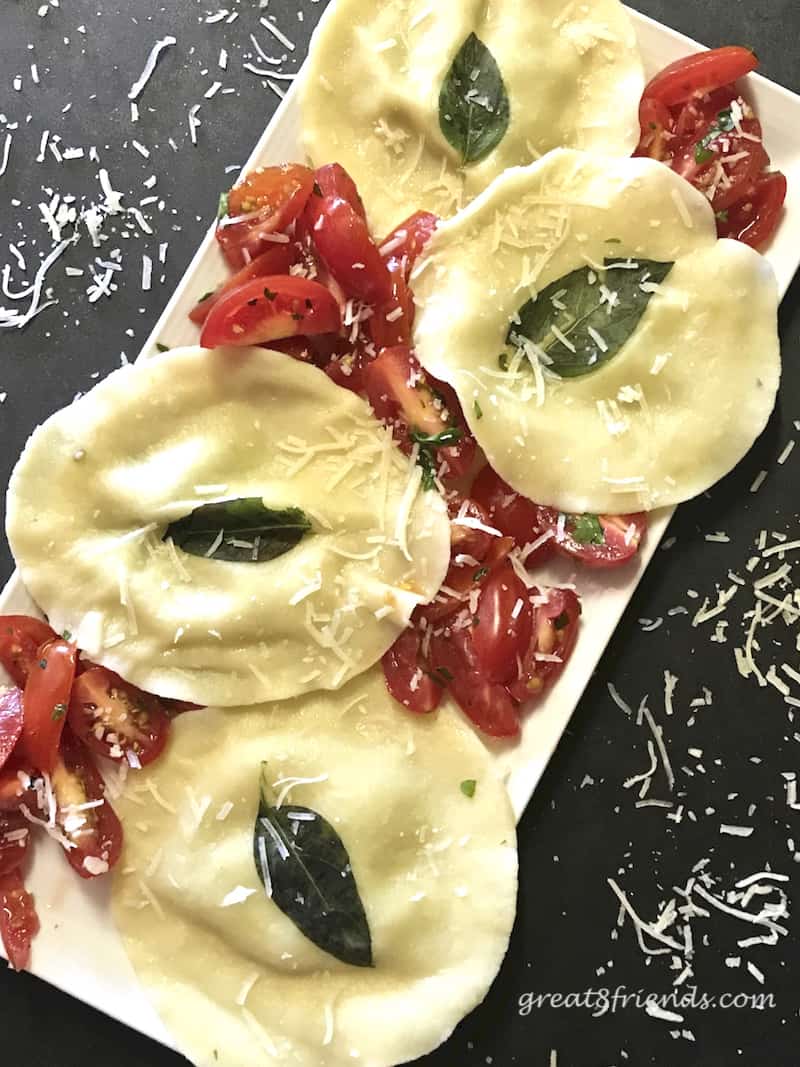 Il Pane
Served with the Rosemary Sea Salt Focaccia and a little extra virgin olive oil for dipping…true Italian fare right there!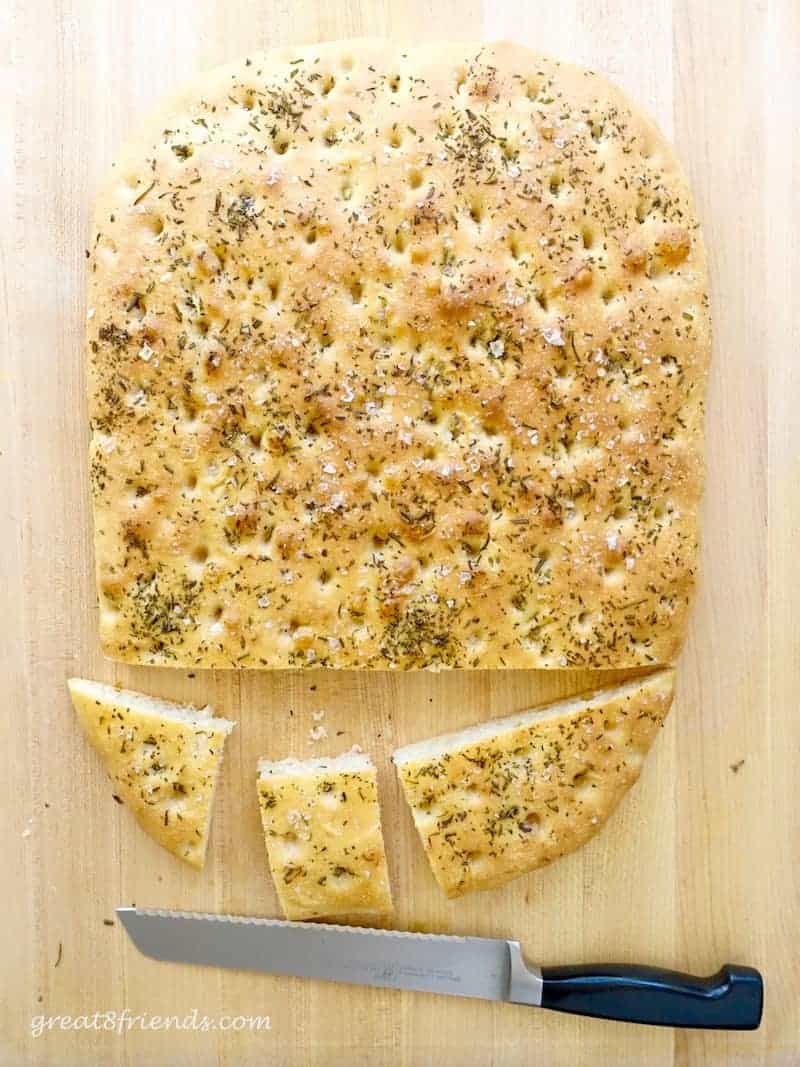 Dolci
Who's ready for dessert? Still in season, I wanted to have something peachy! Anna brought her Baked Stuffed Peaches with Mascarpone!
And although we were literally stuffed, nothing would stop us from digging into those juicy ripe gems, filled with warm delicious crunchy goodness!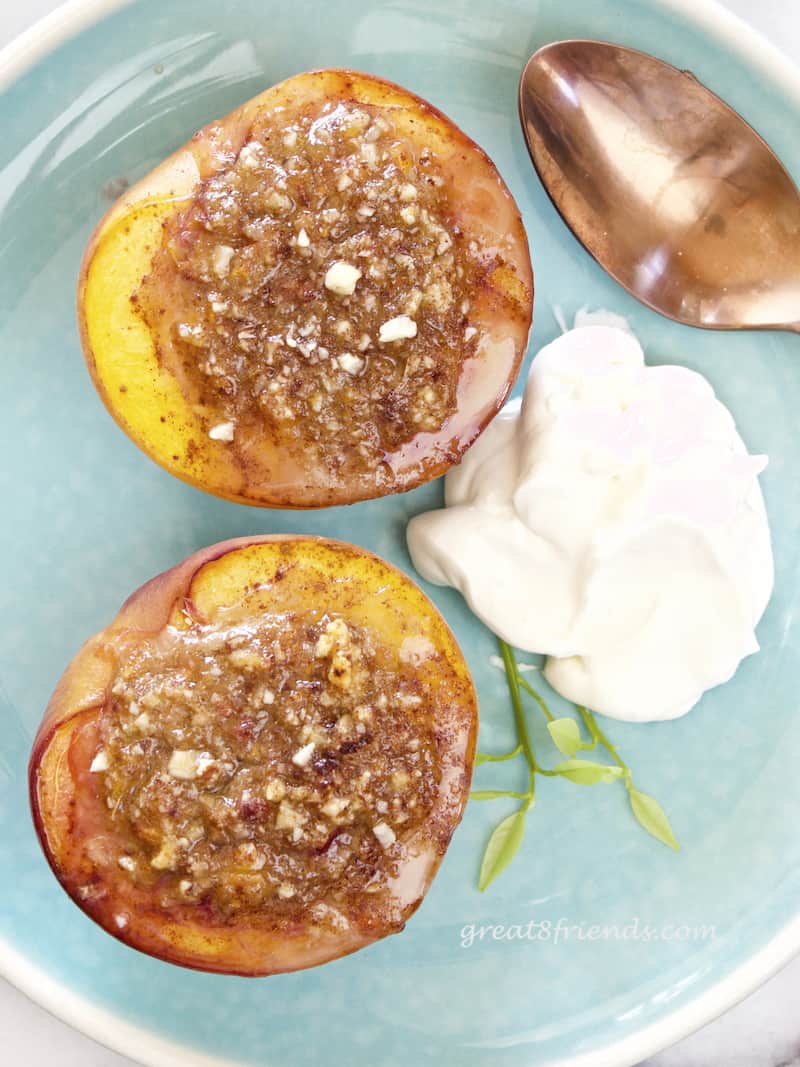 La Cucina Farinella deliziosa! Who wants an Espresso?