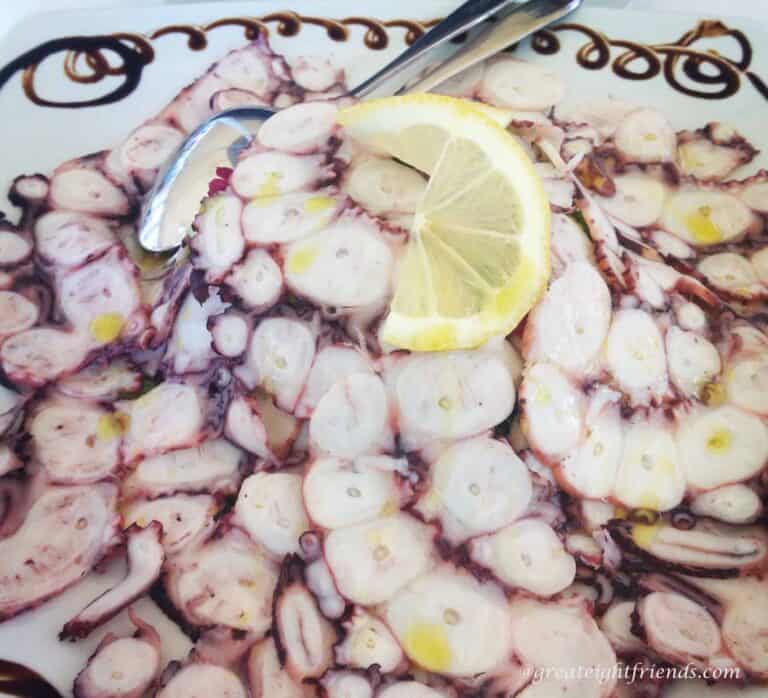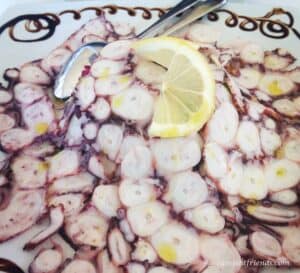 Couldn't forget this...
So, my friends, I couldn't move on without mentioning just a little something about a place in Cinque Terra (Monterossa) where we stopped for lunch: Ristorante Il Moretto. Just minutes after our arrival and steps from our bed  & breakfast, was a local place with the most amazing dish, that we HAD to share with all of you. We ordered several small dishes here, but this one by far, stood out among many of the dishes we feasted upon this trip. An octopus carpaccio. It was cut so paper thin, and we think  maybe compressed to create an even thinner "sheet". It was served over a mound of finely shredded lettuce. The lemons, as I mentioned in my earlier post on Monterossa, are widespread throughout the region, as well as extra virgin olive oil. These 2 additions are all that was drizzled over the octopus. A small amount of a balsamic glaze decorated the plate, for added flavor. That was it! Nothing more. Nothing else needed. Simple and fresh as fresh can be. You can see from the photo the beauty of this dish. Let me tell you, it tasted as good as it looked....maybe even better if that's possible!
Now you can understand why I couldn't leave this deliciousness out!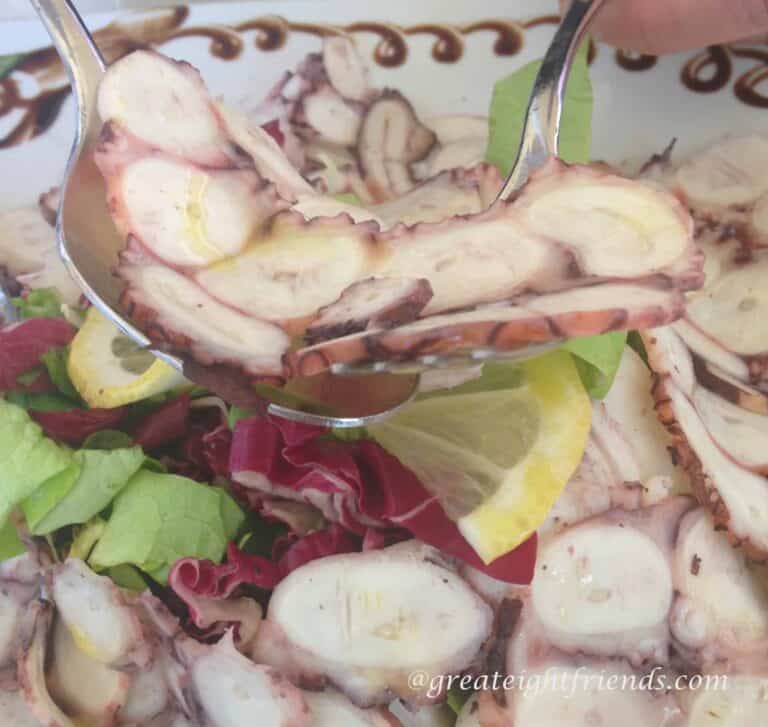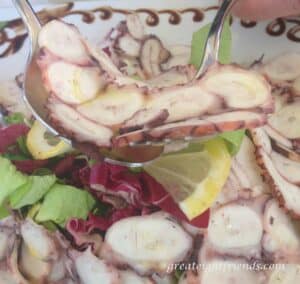 Tomorrow we leave Italy briefly for a celebration of another country.
I'll be back with our travels through Florence next week!
Debbie
Ristorante Il Moretto — Piazza Colombo 1-3, 19016 Monterosso al Mare, Italy — 39 0187 817483