Clarified Butter is easy to make and delicious to cook with. It can be made ahead of time and will keep in the fridge for a while.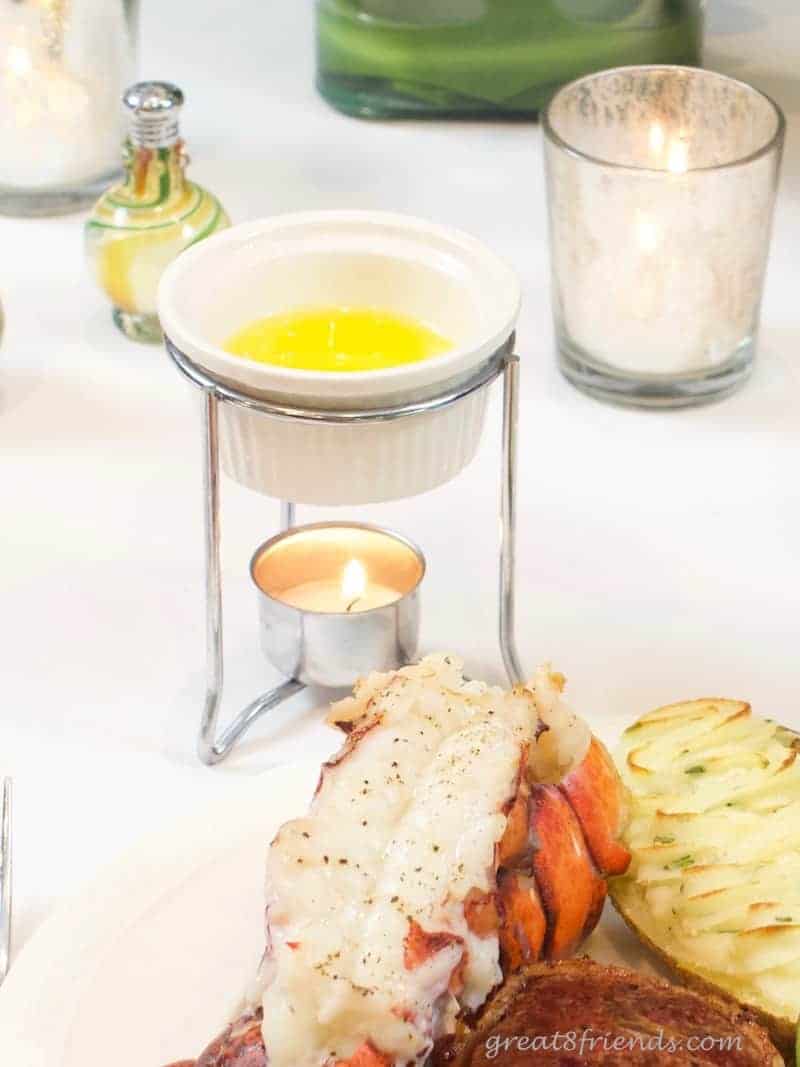 Many recipes call for clarified butter, and sometimes I think, "I can get away without doing that extra step."
Why Should I Use Clarified Butter?
Well sometimes you can and sometimes you can't. You see, clarifying butter removes the milk solids and water. This leaves just the butterfat which has a higher smoke point and makes it easier to cook with and prettier!
Some people buy ghee and substitute that for clarified butter. You can do that, but be aware that ghee has a slightly nuttier flavor as it has been browned a bit.
If you decide to clarify the butter yourself, it's easy and can be made ahead of time.
It will keep in the refrigerator for about 10 weeks, so you can make a batch and use it for sautéing and making sauces. It's also gr8 on vegetables and, of course, for dipping shellfish, such as lobster, shrimp, etc.
How to Clarify Butter
It's actually super simple. Put as much butter as you want to clarify into a small saucepan and turn the stove to medium-low heat.
Melt the butter then turn the heat down to simmer. The butter fats will separate as it simmers and sink to the bottom. The foam will rise to the top.
Do not stir the butter, but as the foam rises, carefully skim it off and discard it.
When you notice there is no more foam rising to the top, it's time to separate the butter. Simply pour the yellow liquified butter into a heat proof liquid measuring cup. Be careful to leave the fat solids in the pan.
To make it easier, you can pour the butter through a cheesecloth lined strainer to catch the solids.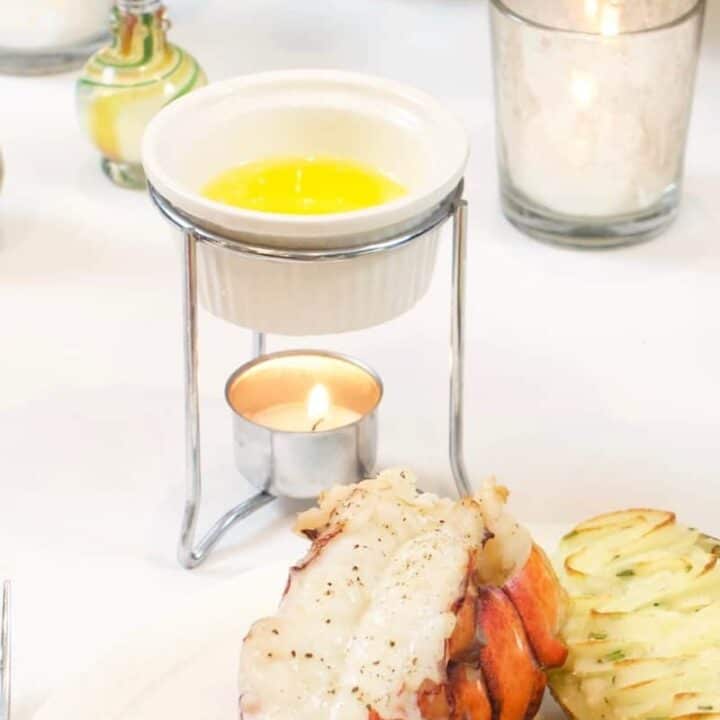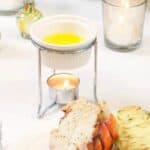 Print Recipe
Pin Recipe
Save this Recipe
Saved!
Please leave a rating!
Clarified Butter
How much clarified butter you get will depend on the the brand of butter you use. I used ½ pound of Kerrygold salted butter and got ¾ cup of clarified butter.
Ingredients
½

pound

butter

,

salted or unsalted
Instructions
In a small saucepan over medium-low heat, melt the butter, then turn down to a simmer. (You can clarify a larger amount, if desired, and keep it for later, same instructions)

Simmer the butter, keeping a close eye on it. The fats will sink to the bottom and foam will rise to the top. Do not stir.

Carefully skim the foam from the top as it rises. When no more foam rises, carefully pour the yellow butter into a separate dish, leaving the solids behind in the bottom of the pan. You can pour the butter through a cheesecloth to ensure you catch all the solids.
Notes
Gr8 Do Ahead Tip:
Clarified butter will keep in the refrigerator for up to 10 weeks.