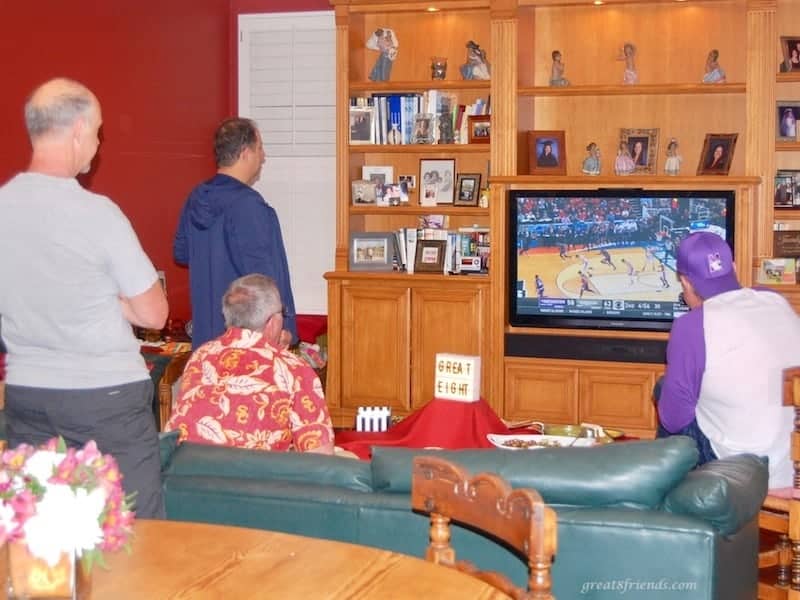 I'm pretty sure Phil knew I was "the one" on our first date! Here's how I know...it was March, and it was college basketball season and March Madness. The night he came to pick me up, I asked him if we could "wait a few minutes until the game was over." Unbeknownst to me at the time, Phil's a huge college basketball fan, too! I think that sealed the deal!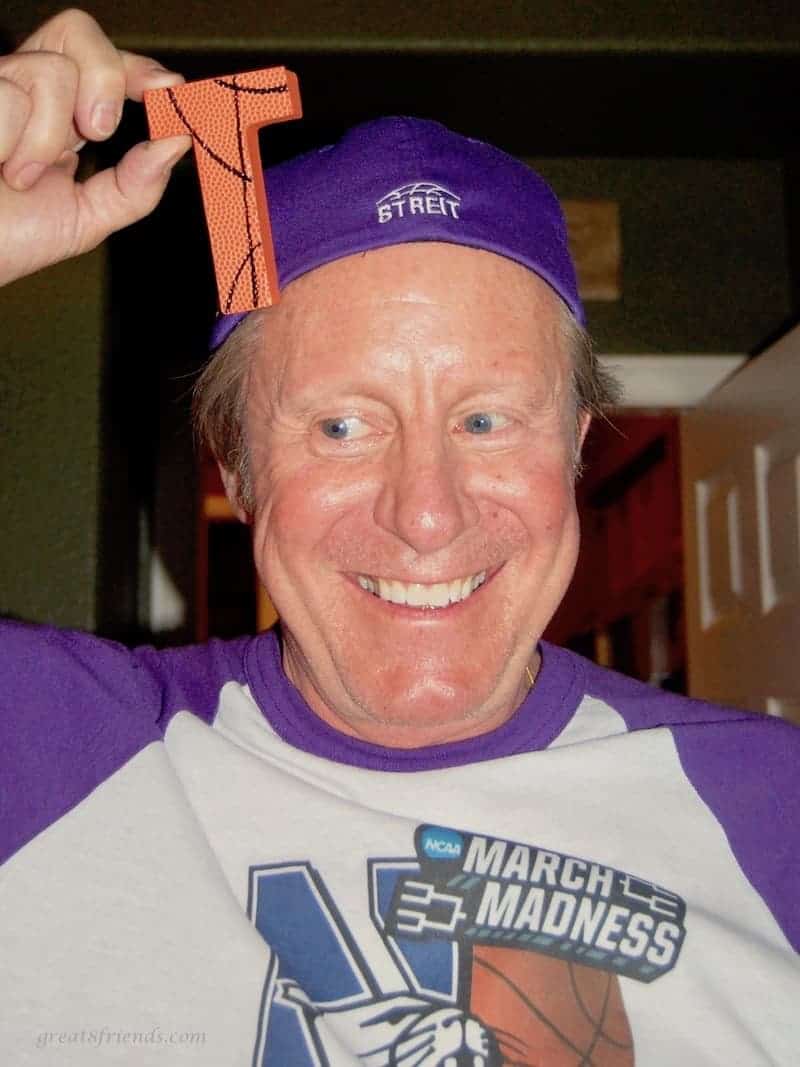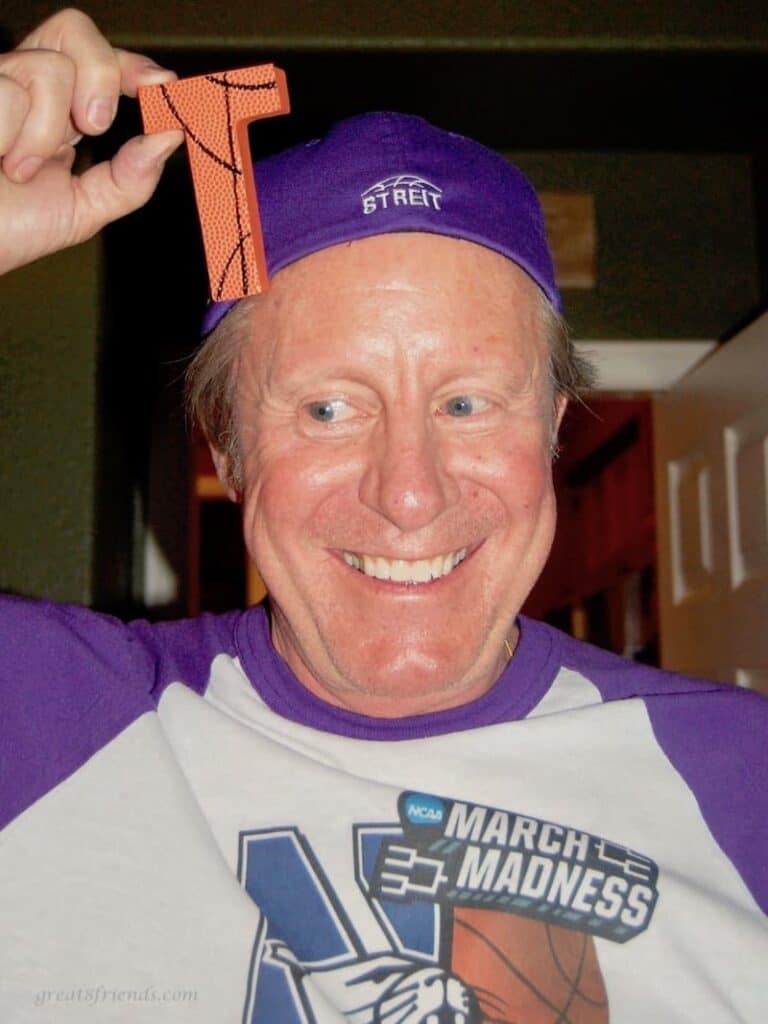 And so begins one of our favorite traditions! The NCAA finals - March Madness! And our tradition continues 32 years later! Every year on that 1st Monday in April, we have a set dinner date. We choose a favorite restaurant that has space for 2 at the bar where we plan to eat and sip slowly. Before we belly up to the bar, we let the bartender know that we're going to be there all night, from tip off to the final buzzer!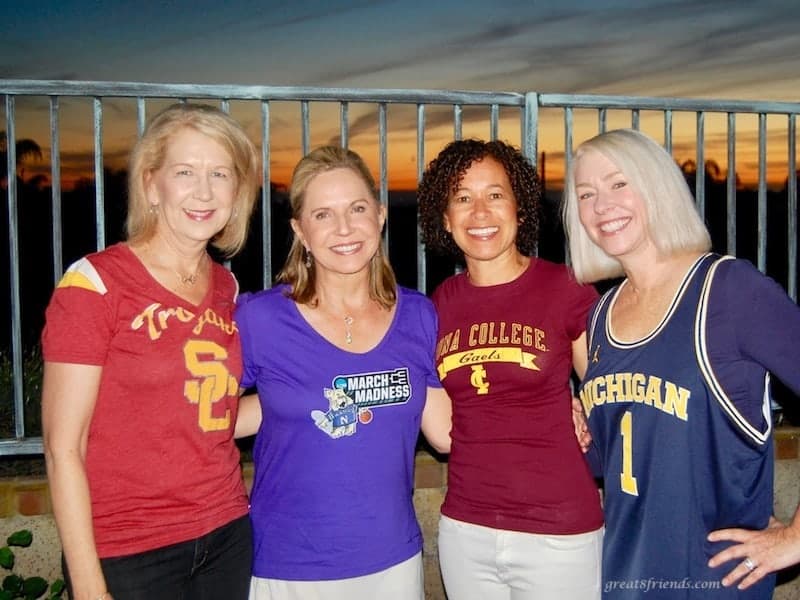 When it came time to choose a theme for our March Great 8 Dinner, "NCAA March Madness" came to both of us instantly. With that major decision made, the rest is the fun part...the menu and my favorite part, the invitation. I headed to our local sporting goods store for some basketball inspiration and came up with a fun idea. I grabbed a coach's clipboard and a referee's whistle and had Phil draw out "the plays."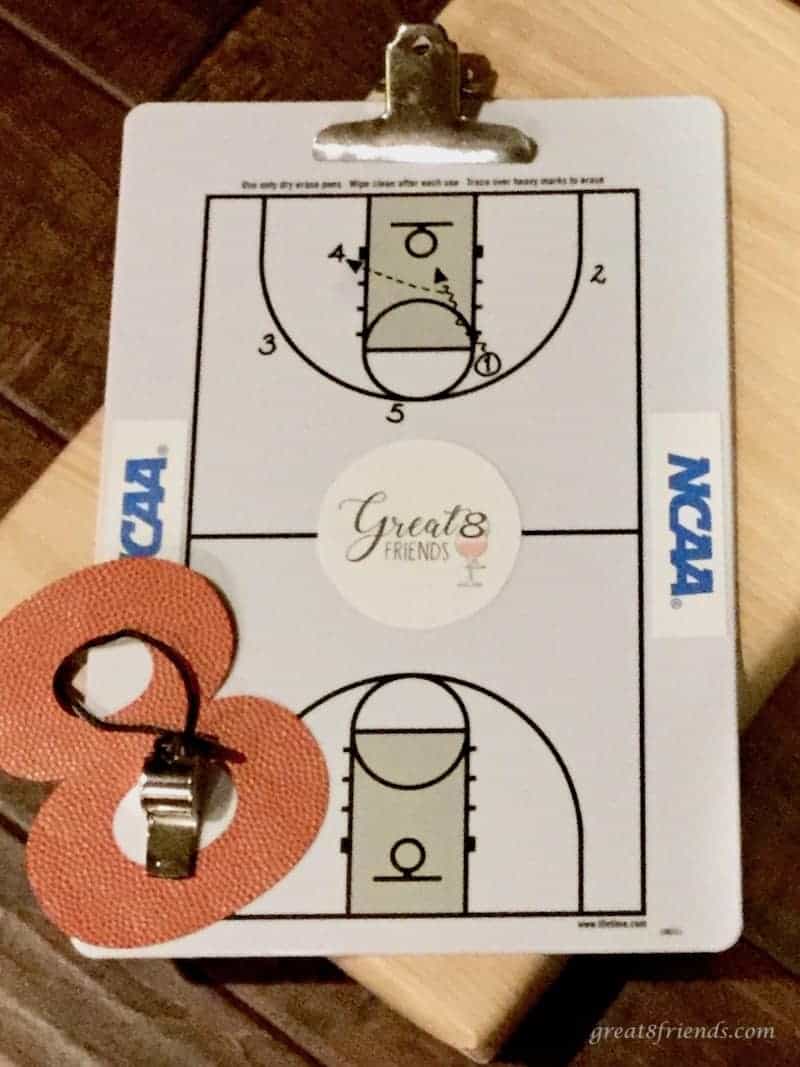 This post contains affiliate links, which means we may make a commission at no extra cost to you should you click on the link and make a purchase. As an Amazon Associate we earn from qualifying purchases.
One of the Gr8 things about working at Sizzix, is that I have access to all things crafty! And with Hobby Lobby nearby, I had everything I needed, ready to assemble and deliver. I loved the basketball "leather" paper to diecut the #8, and the shelf liner paper I found looked just like the parquet court. It added the perfect finishing touch.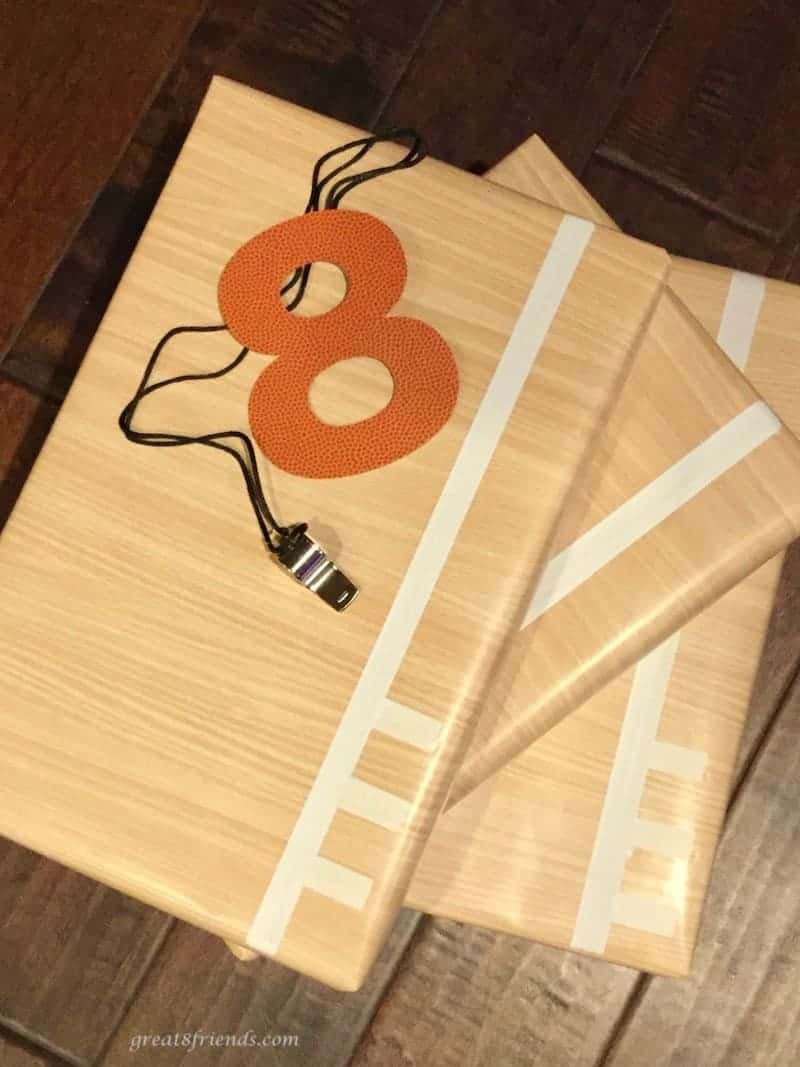 The menu represented the 4 regions in the "tournament." From the South, Burnt-ends for the main course was our plan. Although the menu had been printed and the invitations delivered, "Coach Phil" decided to do his Smoked Brisket instead and boy were we glad he did! It was perfect with my grandfather's famous Green beans. Coming from the West, Kyle brought Wild Arugula and Orange Salad. Out of the East, Anna, anxious to share with us a potato dish with her name (who wouldn't!), asked if she could bring Potatoes Anna. And on behalf of the Midwest, Jurga brought the dessert...Cherry pie.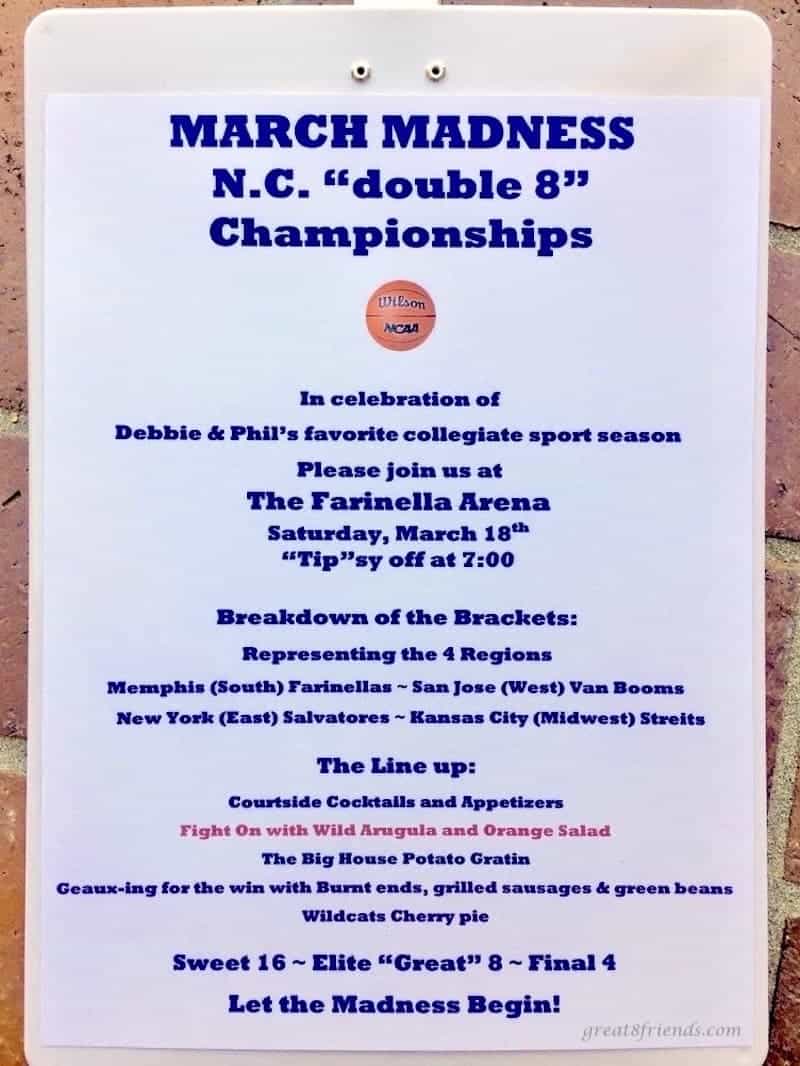 Now to the table decor! Having fun with my Sizzix eClips machine, I cut out the NCAA letters in the tournament royal blue color, and cut 8 basic circles to go with the Nat'l Championship logo for the coasters. I came up with an idea for the placecards, and knew that once again, I'd find what I needed at Hobby Lobby! 8 small 3-D paper maché letters (for each of our 1st names) were exactly what I wanted!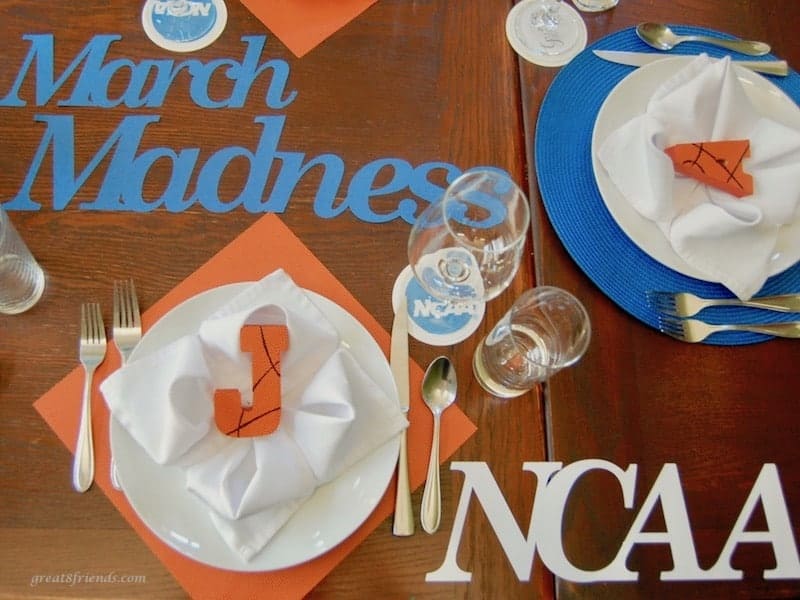 Decoupaging the leather-like paper, and drawing the basketball lines on them, worked out exactly how I had hoped! No basketball "court" (dining room table!) is complete without a hoop! Centerpiece is done. Table is ready for game time!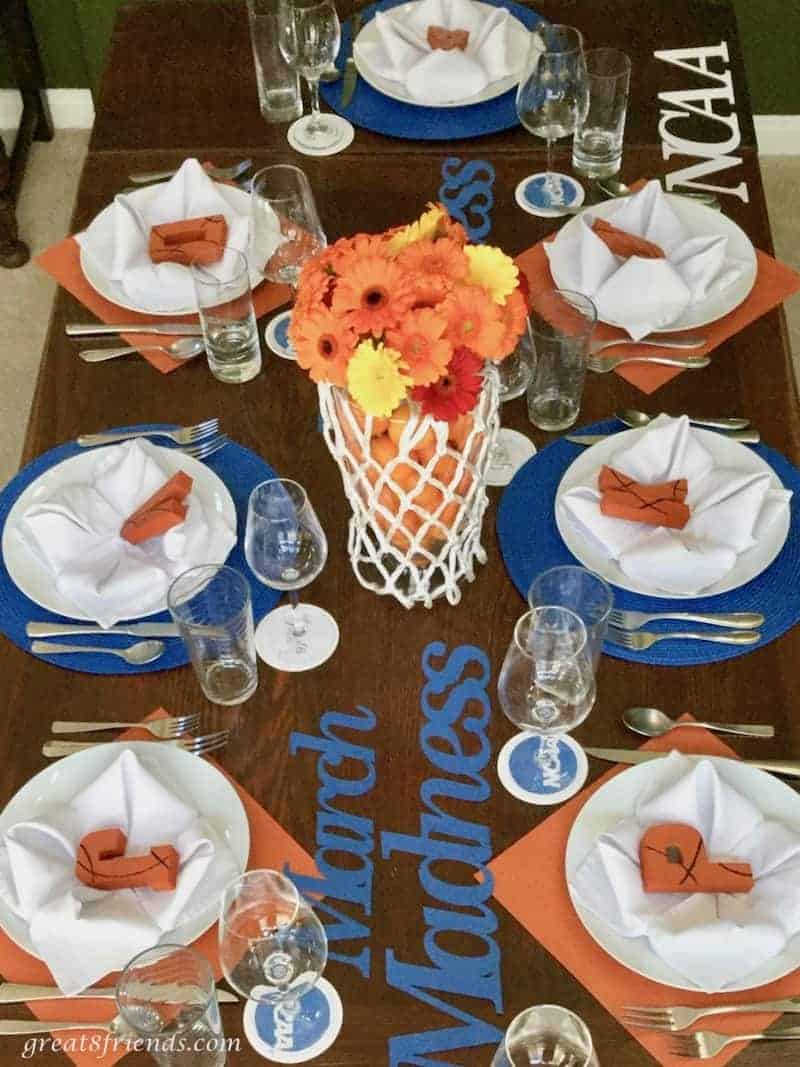 Each of us represented our own alma mater, (and 1 daughter's alma mater!) everyone showed up at the "Farinella Arena" in their college team gear...Seton Hall Pirates, USC Trojans, Michigan Wolverines, and Northwestern Wildcats, just in time for Phil's evening spirits...All ready for the "Tip"sy off!