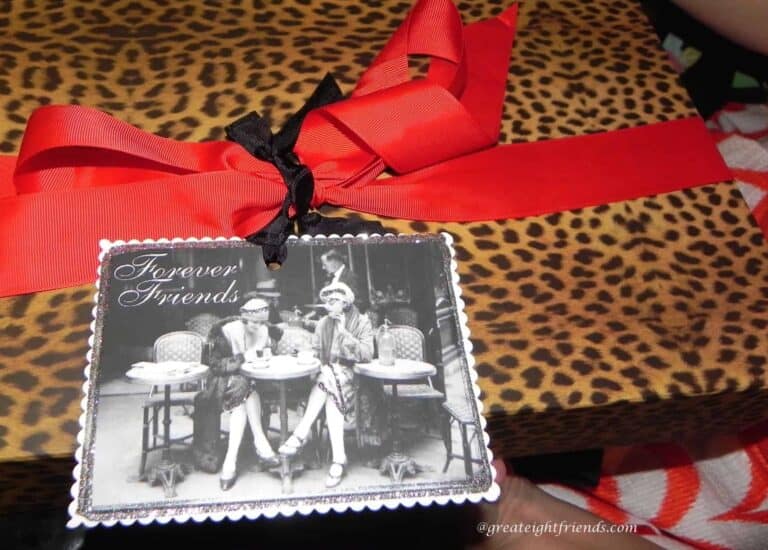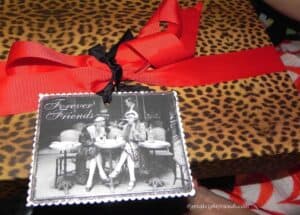 Is Anna another year older? Yes she is, but it's hard to believe because she is looking younger and getting lovelier with each passing birthday. According to our Gr8 tradition, we planned a very special celebration for Anna. It's always a surprise for the birthday girl, and this year it was truly a unique experience for all of us.
Our morning began with a fun and artistic calligraphy workshop led by Courtney Shannon, owner of POPPYjack Shop of Los Angeles.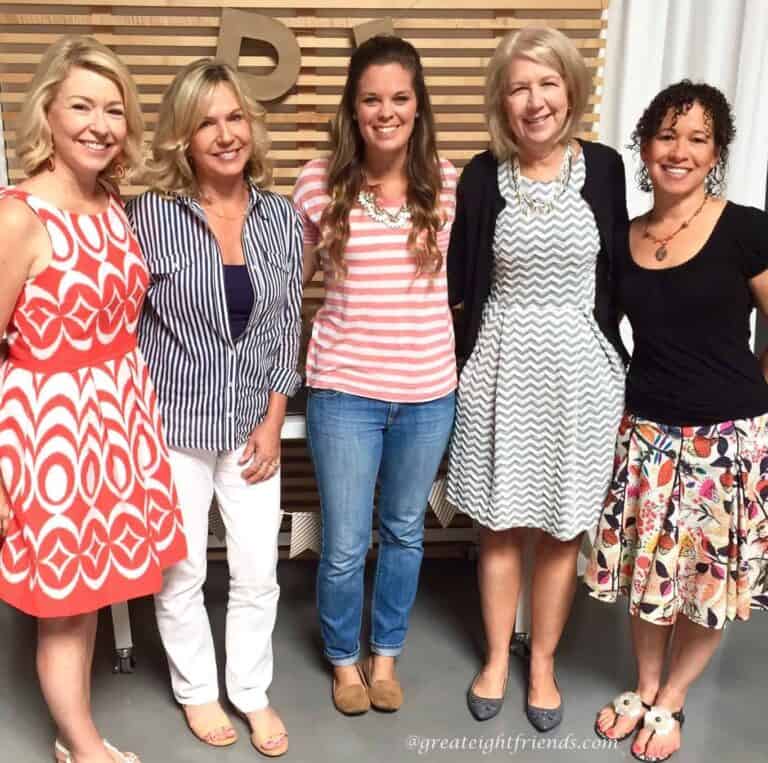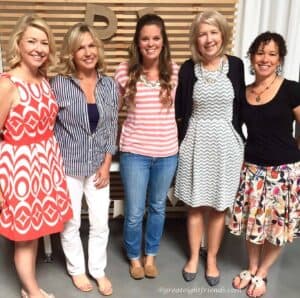 Due to its popularity, the workshop had been sold out for months! Needless to say, we were excited with anticipation! When we arrived, each of us was treated to a custom calligraphy kit followed by personalized tips from Courtney on hand lettering techniques.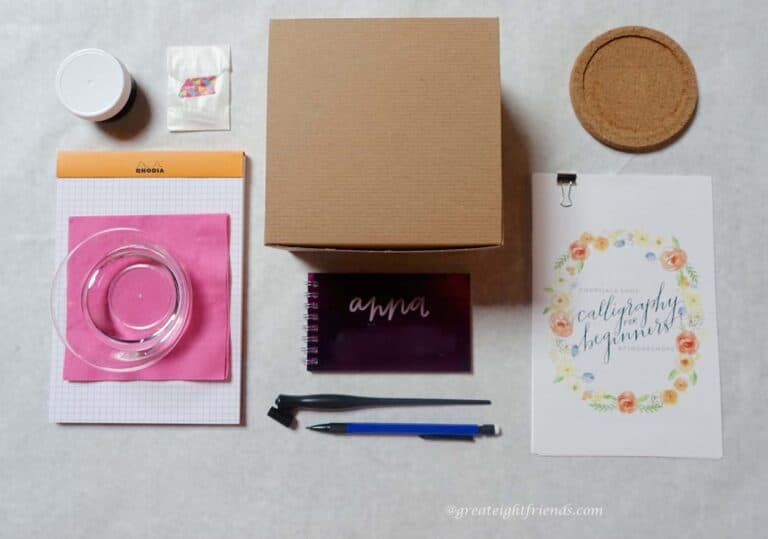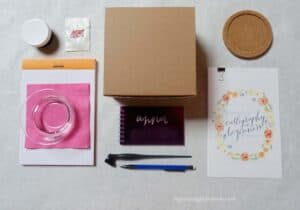 It was so interesting to note and admire each others' personal technique and style. We all thoroughly enjoyed the class and felt we had improved the aesthetic appeal of our writing .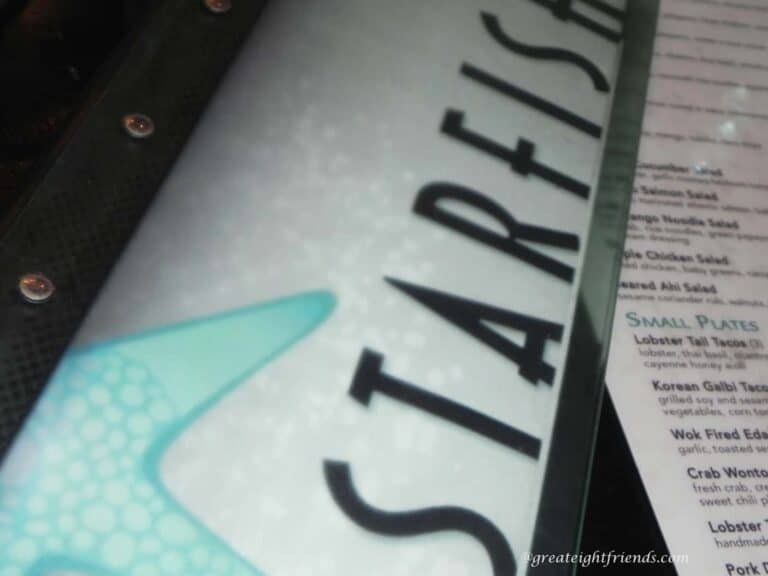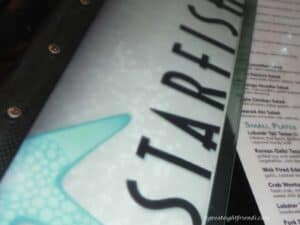 After our morning class, we headed to Laguna Beach for Anna's birthday lunch. Again, this year we are surprising the birthday girl with a restaurant that neither she nor the "non-birthday" girls have been to. This is very challenging when it comes to "surprising" Anna. She and her husband Vince are foodies and dine out frequently; in fact, they have dined in most places in their area, especially in Corona Del Mar. Therefore, we went off the beaten path and drove to Starfish Laguna, a Thai and Chinese restaurant located on Pacific Coast Highway across from the Montage Resort. The restaurant came highly recommended, and best of all... Anna had never been there!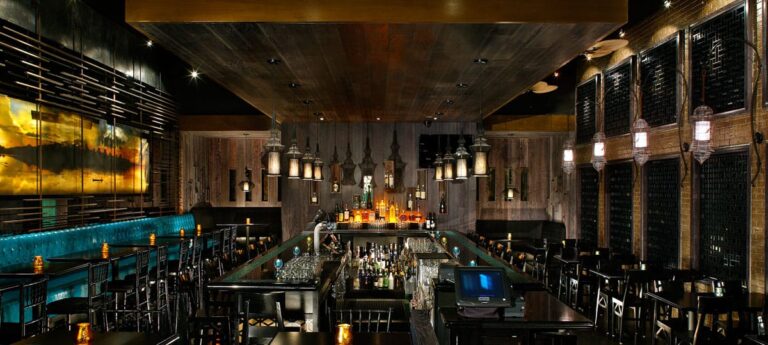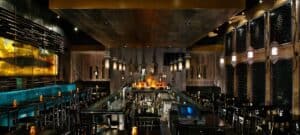 The decor at Starfish is quite beautiful. Asian-style lanterns provide subtle lighting, and beautiful woodwork defines the space.  This decor is not expected in a beach location situated in a strip mall! Not only is the decor amazing, but so is the cuisine, starting with the sampling of the delightful and flavorful Wok-fried Edamame,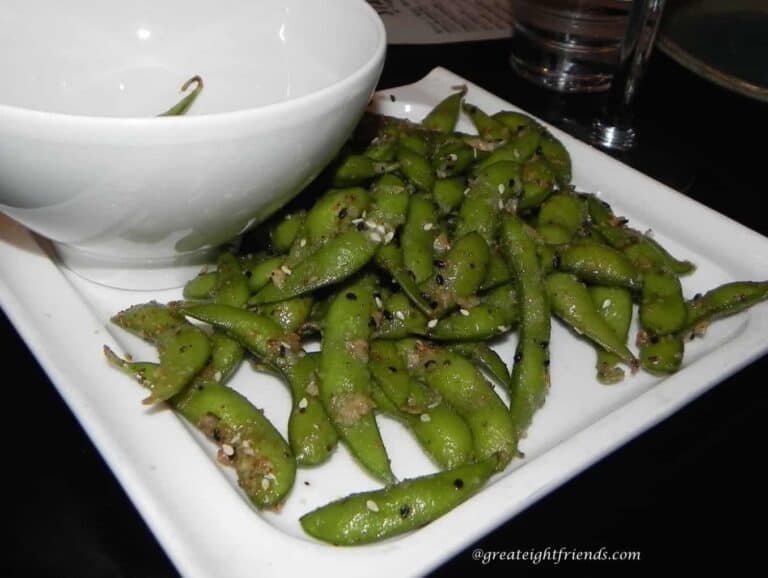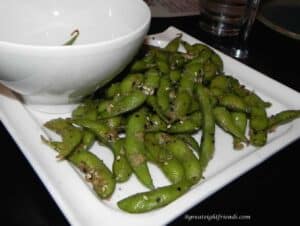 Lobster Macadamia Roll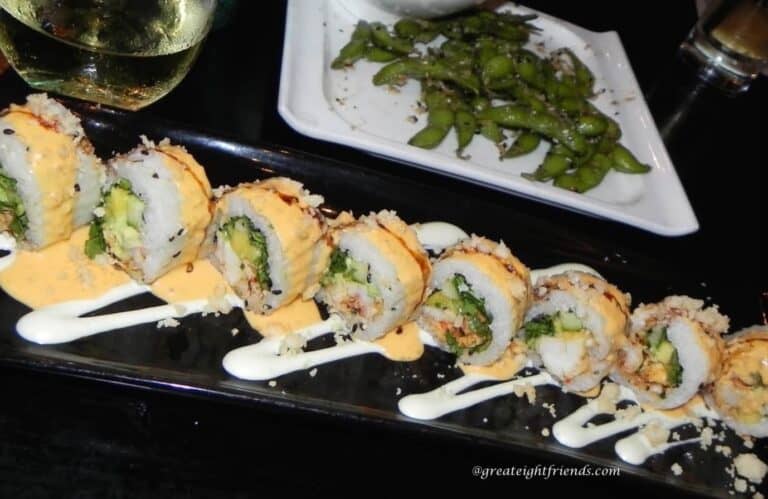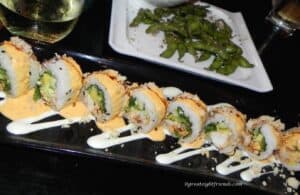 and Crab Mango Salad.
The appetizers were followed by equally delicious Singapore Bamboo Roll,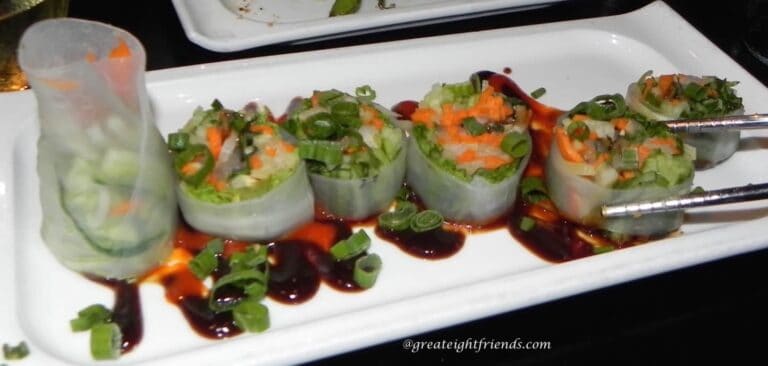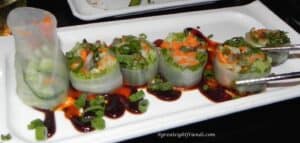 Ahi Poke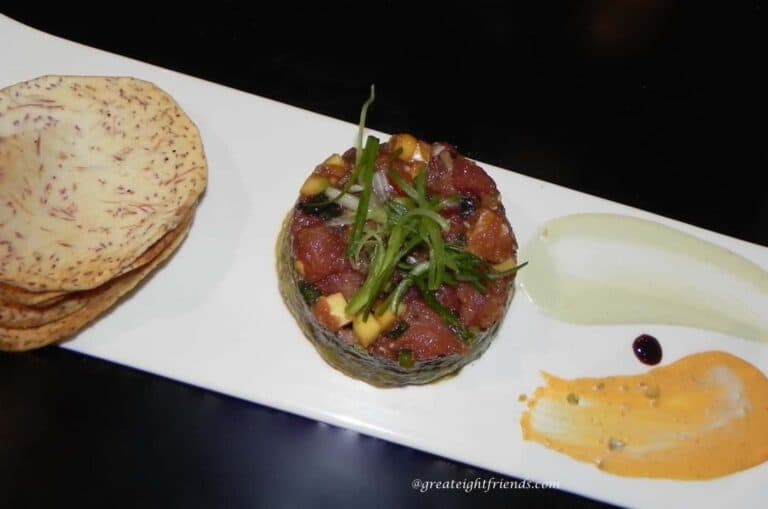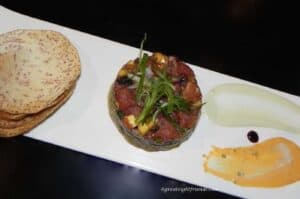 and Thai Curry Chicken.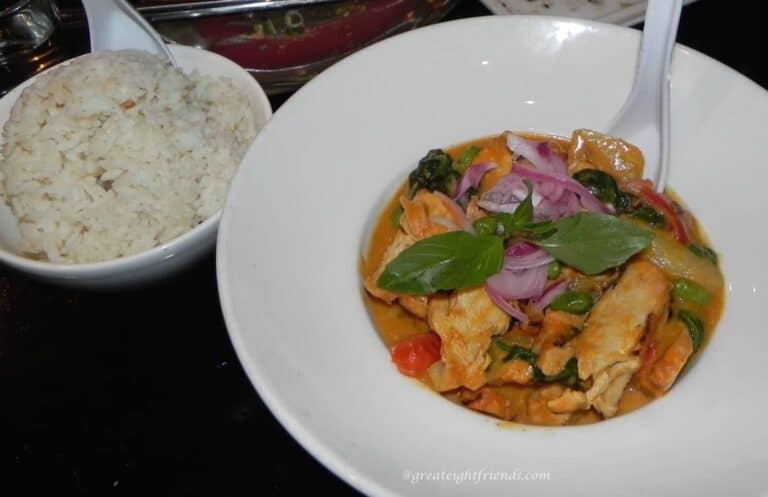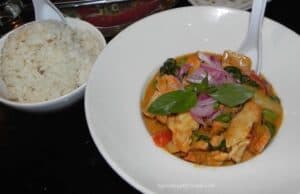 All dishes were bursting with flavor, and the presentation was beautiful. Actually, not one dish disappointed. We didn't order dessert but graciously accepted the "complimentary" vanilla bean ice cream which was presented to the birthday girl.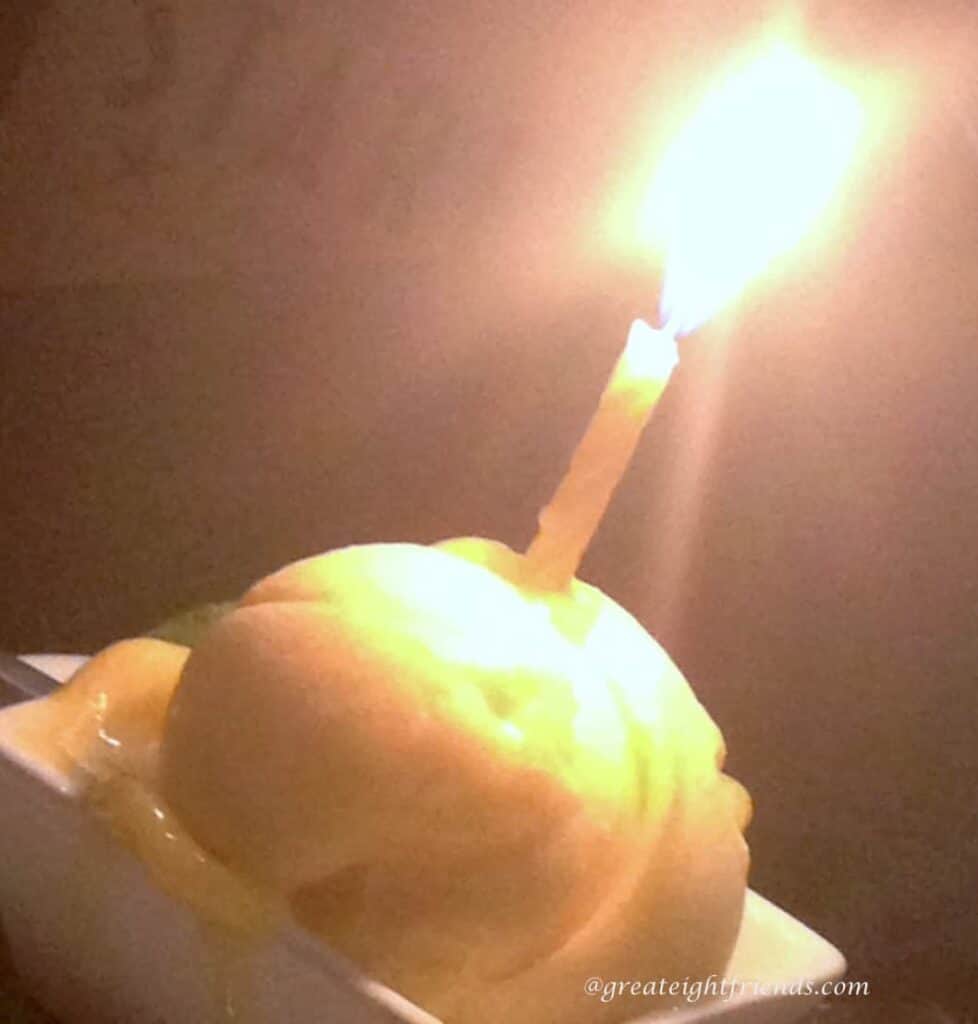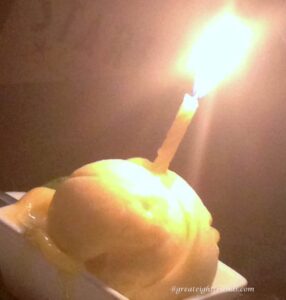 The four of us always have Gr8 fun together (sometimes a little too much!).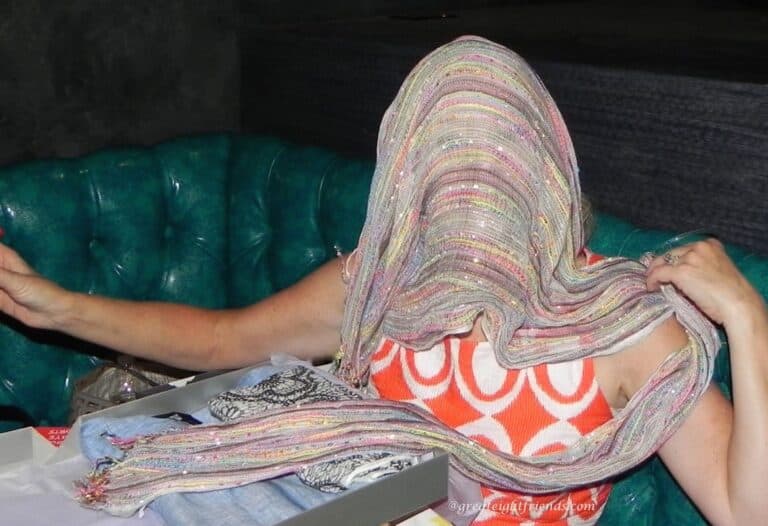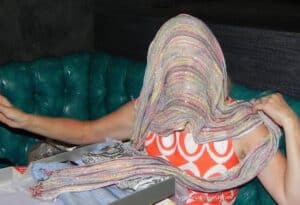 We will definitely be returning to Starfish soon. Next visit will be for the highly recommended Bamboo Hour, which is happy hour, daily from 3-6.
Starfish Laguna — 30832 S. Pacific Coast Hwy — Laguna Beach, CA 92651 — 949.715.9200