We've been "Feelin' Groovy" for 19 years! The Great Eight: Kyle and Joel, Anna and Vince, Jurga and Tim, and Phil and I have been sending happy vibes through Food, Friends and Fun, and we've been diggin' every minute of it! Bingo! That's it! We've got our theme…
Far Out 60's Dinner - The Hippie Years!
As I've often said, once we choose the theme, the ideas, the look and the menu start flowing and then the planning fun begins! And oh what fun Phil and I have pulling it all together!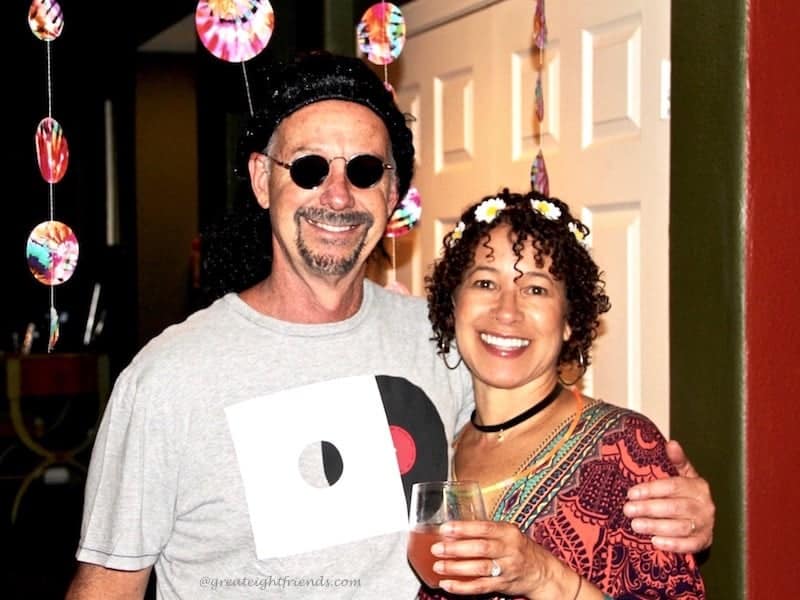 First up…the invitations…and they sure were Far out! With the tie dye look, and all the fun of incense and peace signs, we knew what we wanted to do for the invites: The "commune" style of the 60s. People sitting on the ground (or floor) with all the groovy feelings around them!
With "Velvet" neon peace sign posters, we printed the menu and evening's details on tie dye paper and tied up it with hemp cord, of course! We tossed in some groovy pillows to sit on, 60's sunglasses for the dudes and daisy chains for the groovy ladies. All set for porch deliveries!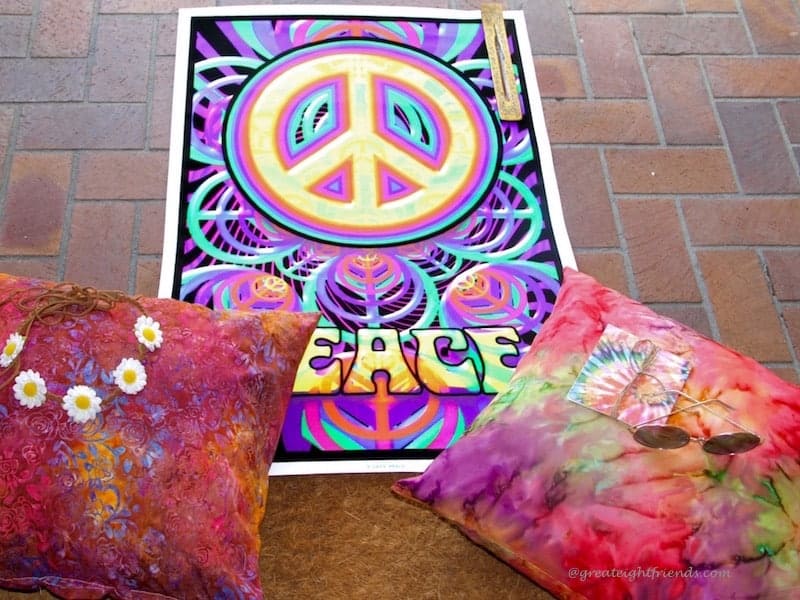 As Phil decides his signature cocktail, which he so appropriately named "Purple Haze," I go over the menu of what we should serve.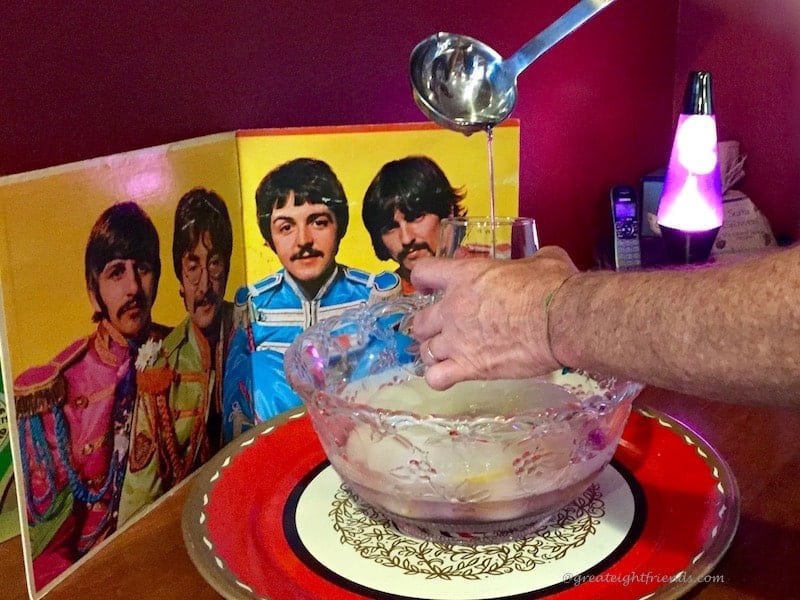 We had so much fun changing up the names of the dishes to go with the theme! The sauce for the chicken (and swordfish) was green and herb-y, so, of course…"Mary Jane"!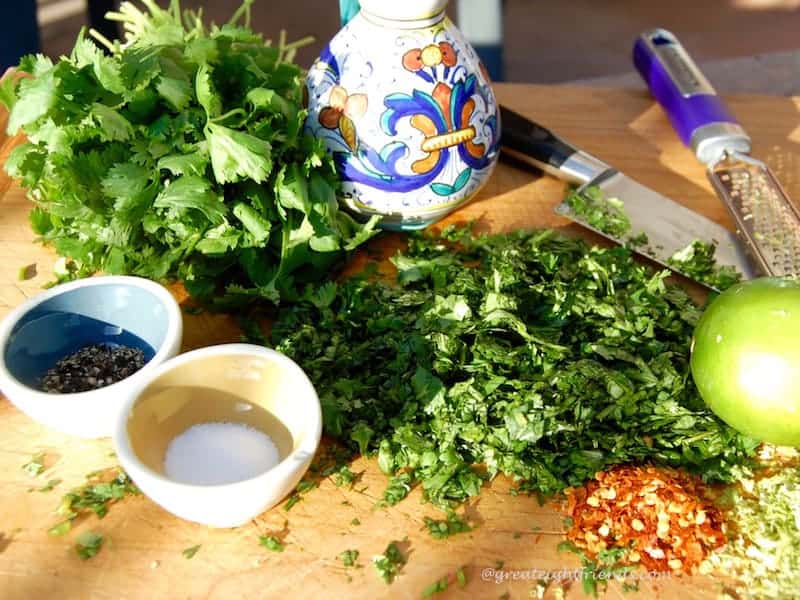 "Shrooms" had to be on the list, and Jurga overdid it with the amazing flavors…sausage and all!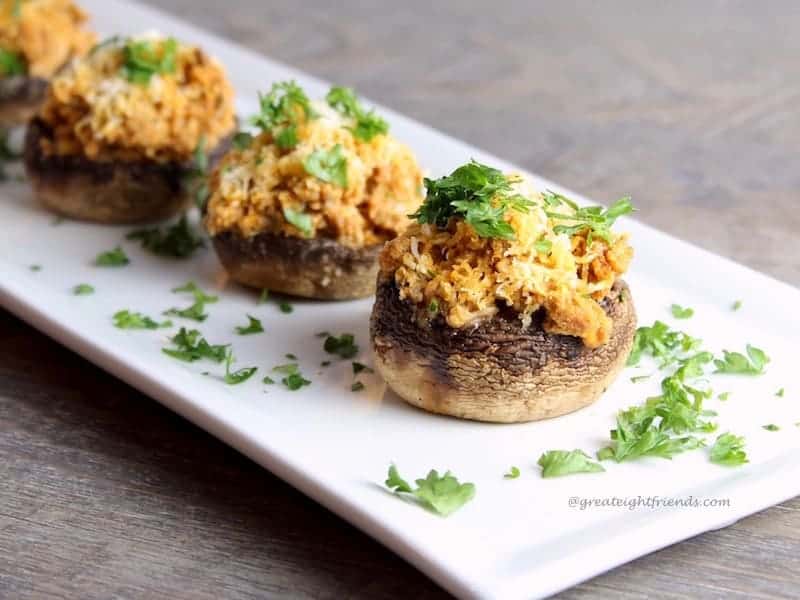 Anna served her "Psychedelic" Salad in an over the top, "outta sight" presentation!
Lastly, I bet you can guess what dessert was served! The dessert that was a given at all of those parties back in the 60s! You got it! "Brownies"! And Kyle made sure she brought her "special herbed" variety…topped with homemade vanilla ice cream of course!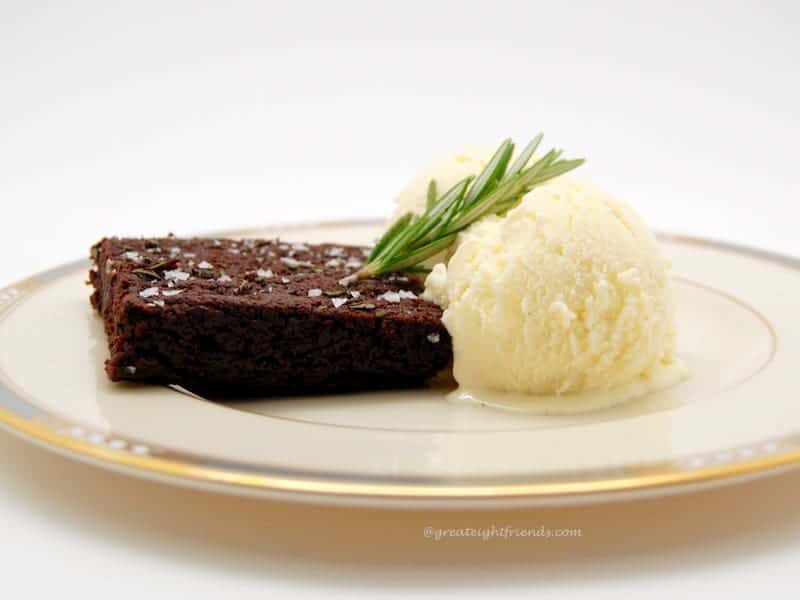 The Farinella "pad" was set with a take on tie dyed "beads" from back in the day.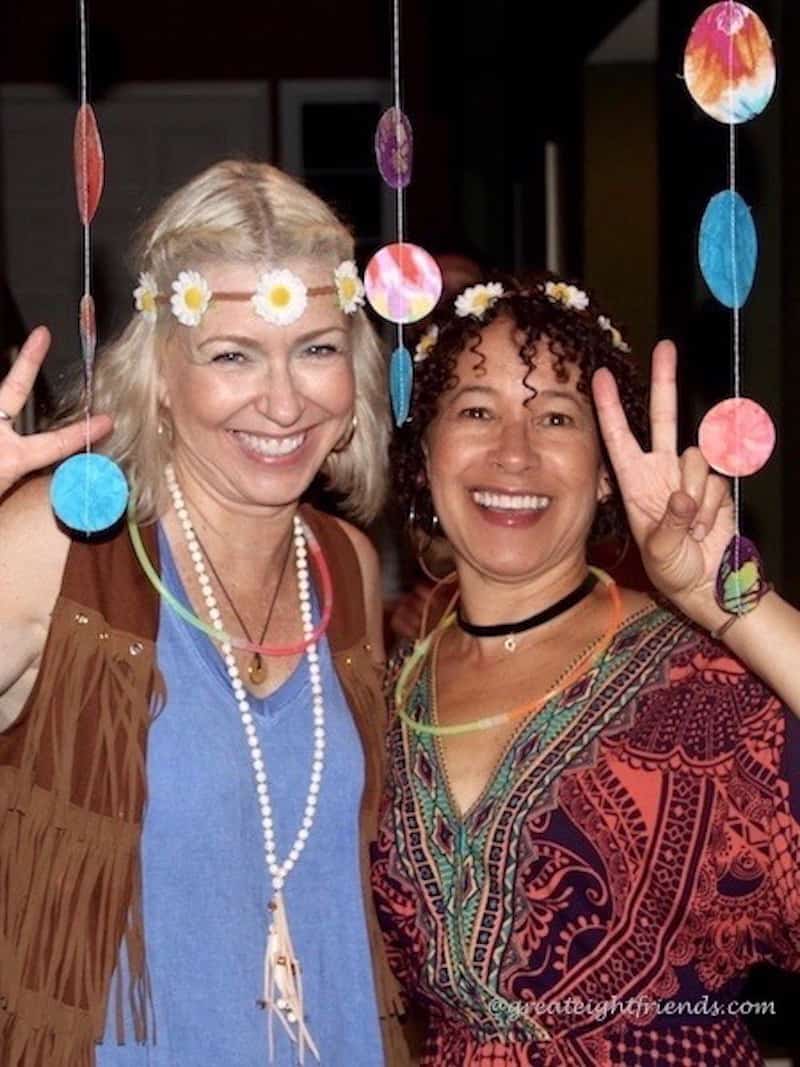 This time with a twist…circles die cut from fabric and hanging from the doorway and around the patio's umbrella.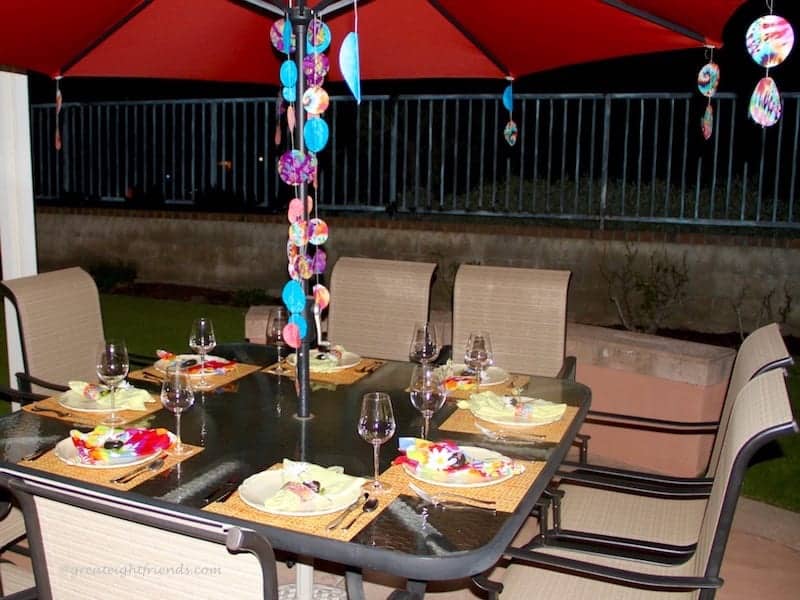 Remembering those straw flowers and painted rocks, I added them as the final hippie touch to the table.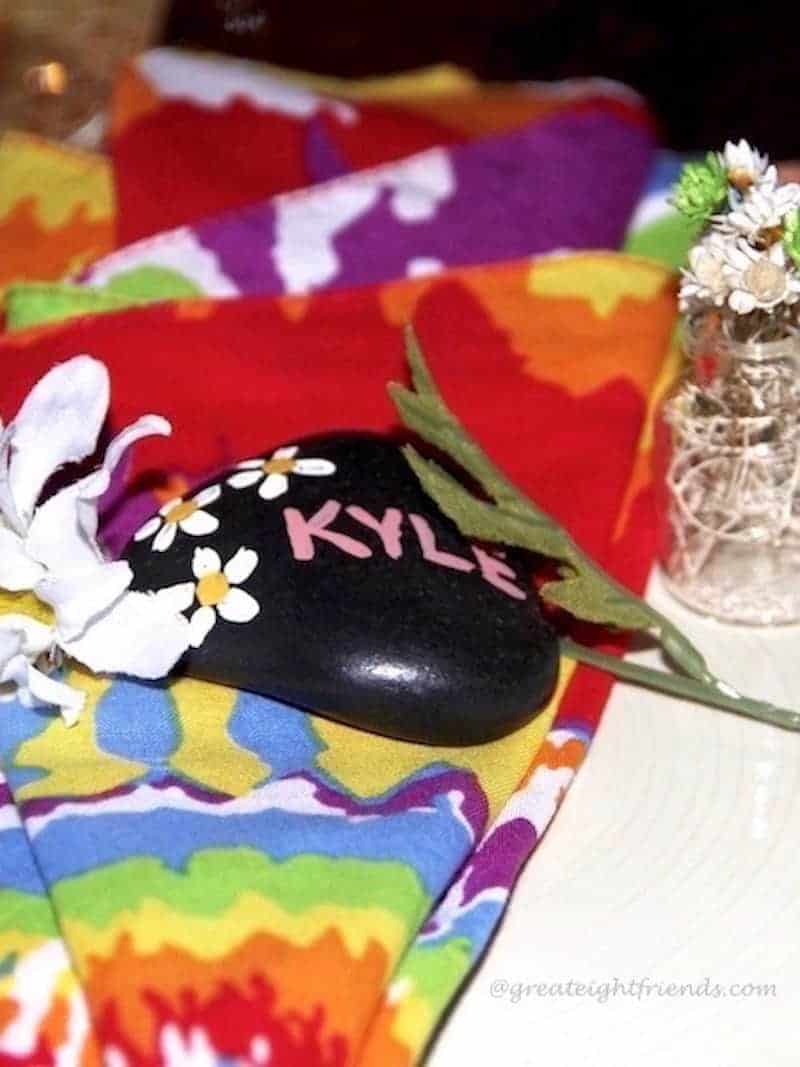 The doorbell rings and Phil, wearing his pony tail rock n roll wig, of course, greets all of our groovy friends!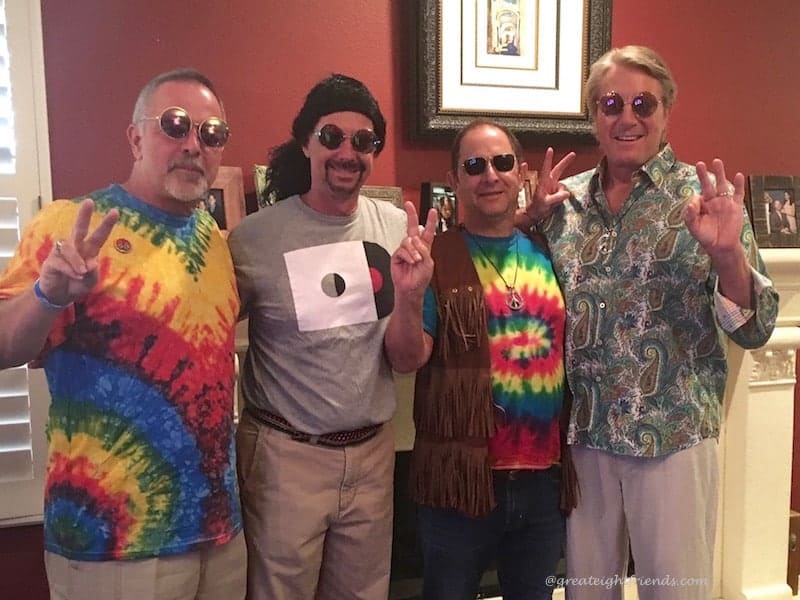 They all played the part and came decked out in their beads, bell bottoms, vests and tie dye!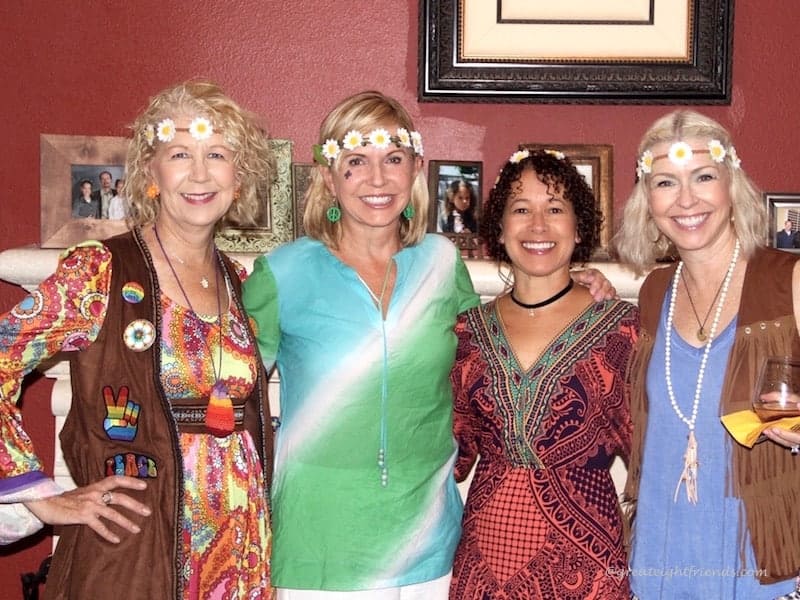 From the day the theme was chosen, to the last stick of incense lit on their porches with the invitations, it was sure to be a night filled with Peace, Love and Patchouli!
Last published on October 19, 2017.