Assembling an Antipasto platter is easy and you probably have many of the ingredients on hand. This appetizer is perfect for a party or even a light dinner!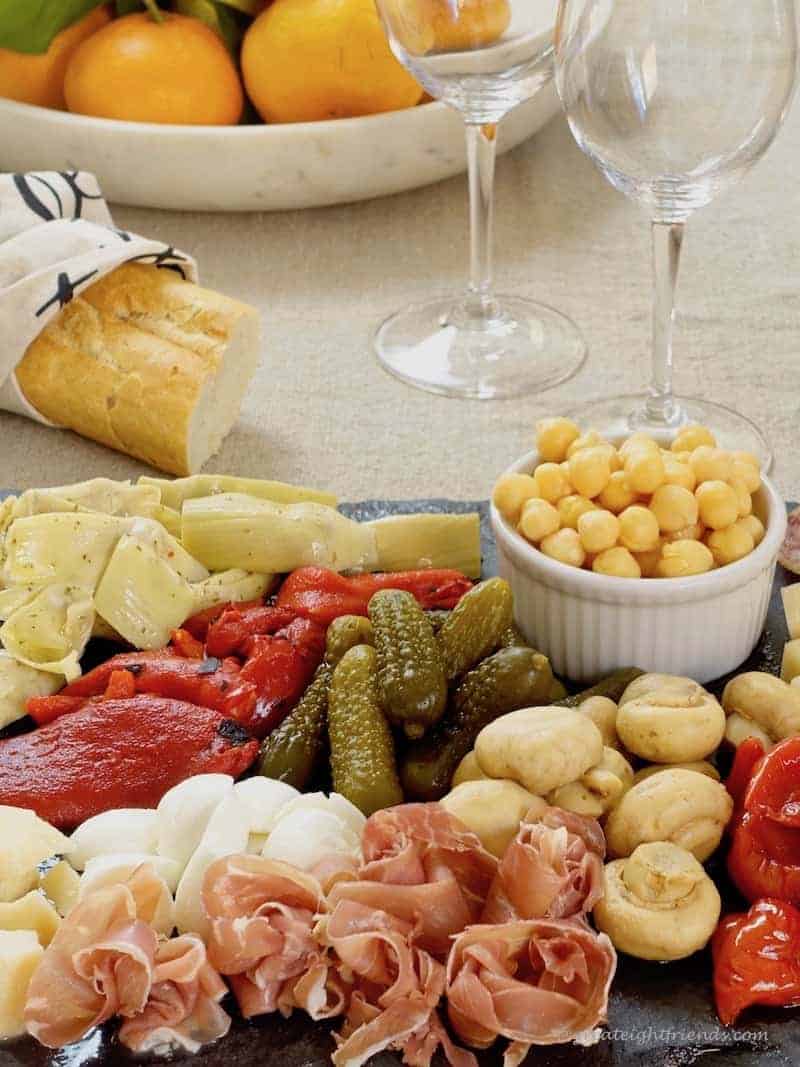 With Christmas just days away, it's reassuring to have some items in the pantry and refrigerator to offer to unexpected last minute guests. The easiest and most colorful idea is to put together a small antipasto tray.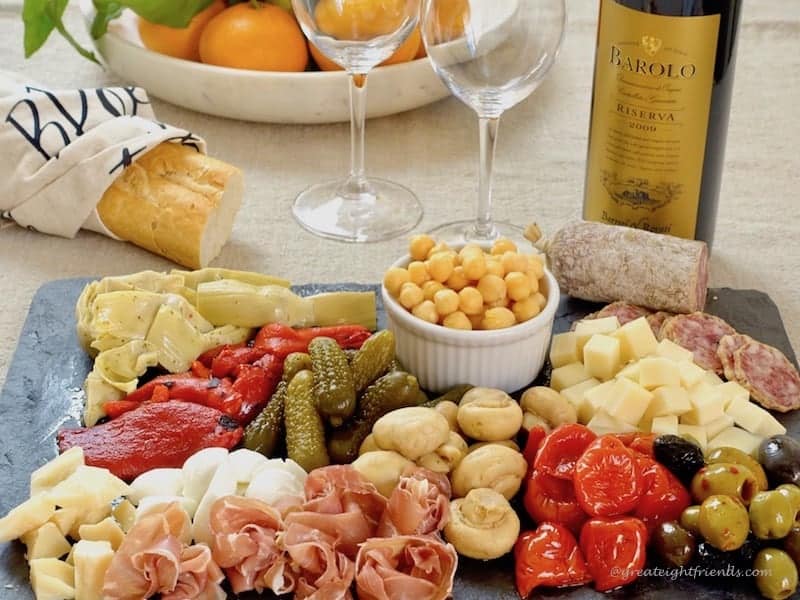 "Antipasto" literally means "before the pasta;" Italians serve a variety of marinated and pickled vegetables, cured meats, fish and cheeses as a beginning to their larger daily meals.
However, this can also be served on its own as a lovely appetizer. Or make it a light dinner!
When artfully arranged on a platter your guests will feel the warmth and love that always shines through with Italian hospitality. After all, with all the Italians I know, Food is Love and Love is Food!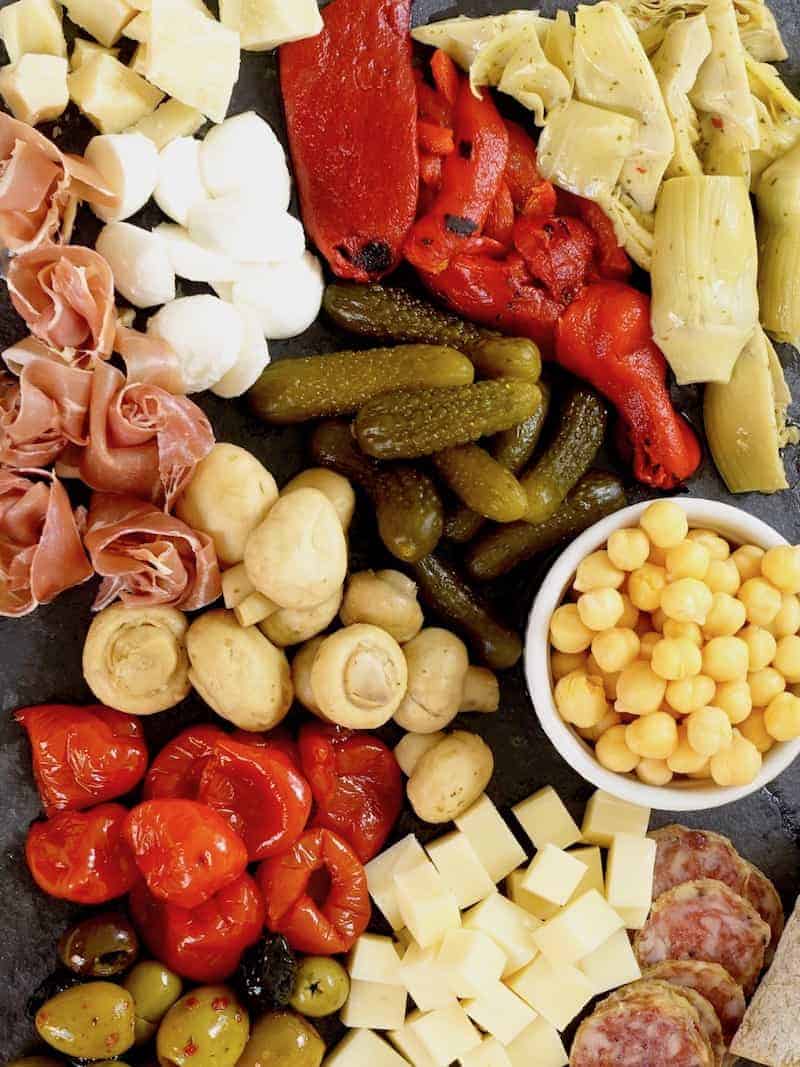 At Christmas, when Vince's father was still with us, the three brothers' families would gather for Christmas dinner. They rotated houses so they each hosted once every 3 years.
When the dinner was at Uncle Nick and Aunt Ida's home, Uncle Nick would make a huge Antipasto Platter...rather I should say, Antipasto Table, because it literally covered an entire table! Everyone lived in anticipation of the masterpiece that was Uncle Nick's Antipasti.
For your own smaller, last minute appetizer to welcome guests in from the blustery day here are the items that will keep well for extended periods of time in your pantry or fridge.
Antipasto
Pantry Items: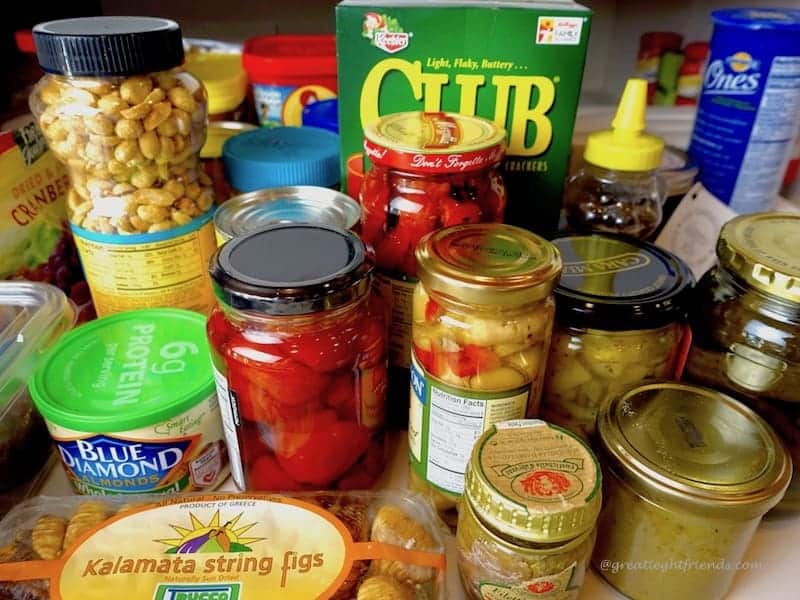 Marinated Artichoke Hearts
Roasted Red Peppers
Marinated Mushrooms
Pickled Vegetables
Mediterranean Olives - try these delicious olives!
Olive Tapenade or other vegetable spread
Anchovies
Crackers
Refrigerator Items:
Hard Salami
Prosciutto (Costco sells a delicious vacuum-packed prosciutto that keeps in the refrigerator for a while)
Other cured meats such as, Soppressatta, Capocollo, Pancetta, etc.
Assorted cheeses, preferably Italian, (but if it's last minute, just offer what you have!)
Fresh vegetables such as, carrots, celery, radishes
The tray can be put together with any combination/variation of the above items. Serve with some crackers or crusty Italian bread, a bottle of wine, and you might just be able to make it a whole meal!
Keep Calm and Merry On! And be a Gr8 Friend while you're at it!