Throw an Italian dinner party, one of the easiest and tastiest parties to host! The food and the decorations are fun and all your guests will have Gr8 fun, too!
Our Great 8 dinner date was quickly approaching and for the first time my husband Tim and I were lost as to what our theme should be.
The goal is to try and create a unique theme, something that has never been done before. After 17 years of incredibly creative dinners this is quite a feat!
But then one day we were watching the Dr. Phil talk show and the theme came to mind! Since one of our couples, Debbie and Phil, was going to Italy to celebrate Phil's milestone birthday, the thought came to us that we should center our theme around our friend's birthday (Phil is a dentist). And the theme was created, "Dr. Phil Does Italy"!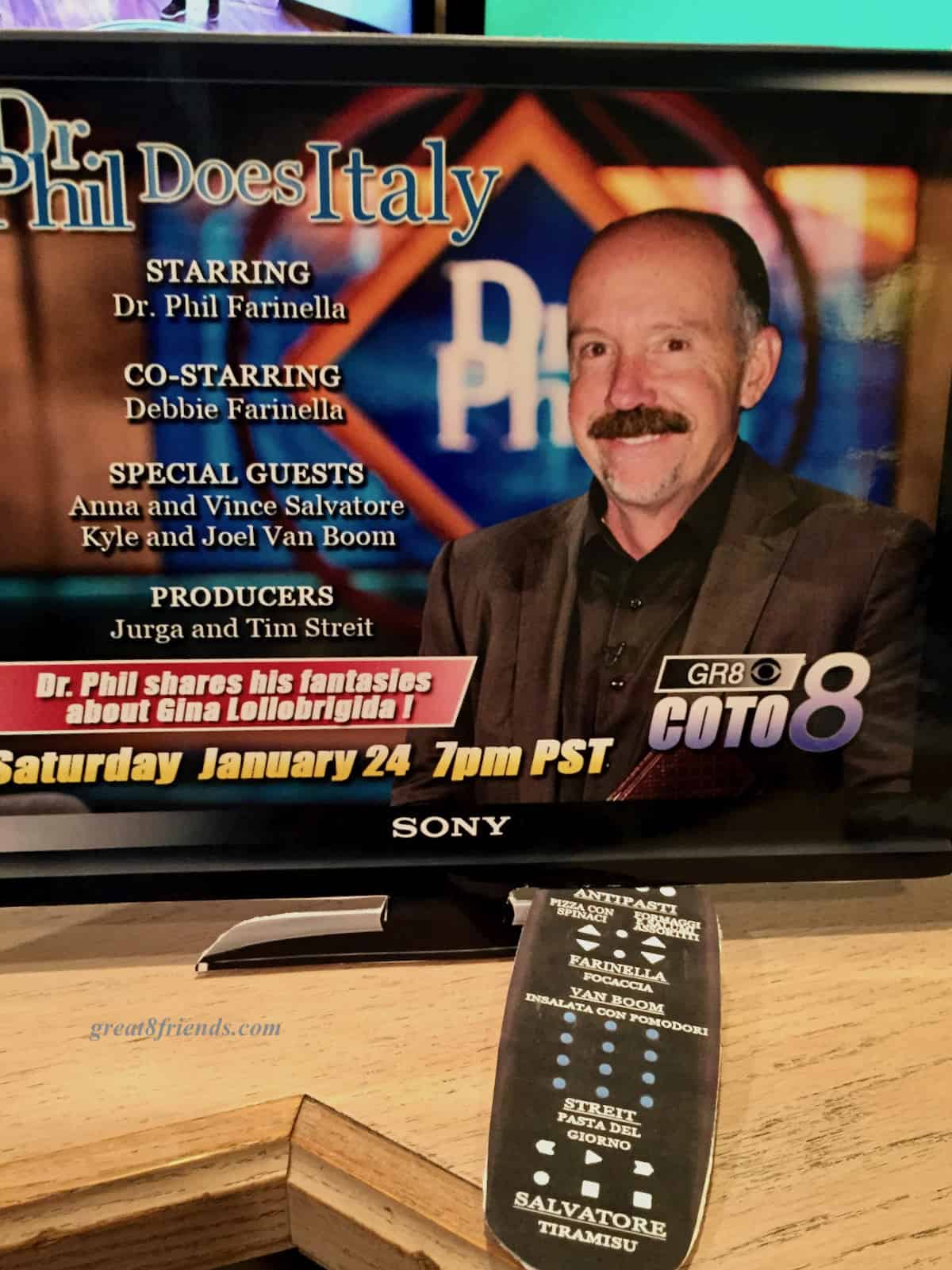 The Invitation
Next we had to create the invitation. For us this is always the fun part!
After a lengthy discussion Tim and I thought it would be funny for us to superimpose our friend's face onto Dr. Phil's from the TV show using Photoshop.
With the help of our son, Daniel, we enlarged a photo containing our Phil's face and the details of the event and mounted it on foam board to create the appearance of a flat screen TV.
The foam board remote control separately displayed the menu. This invitation was so much fun to do and we knew that Phil would get a kick out of it!
Italian Dinner Party Menu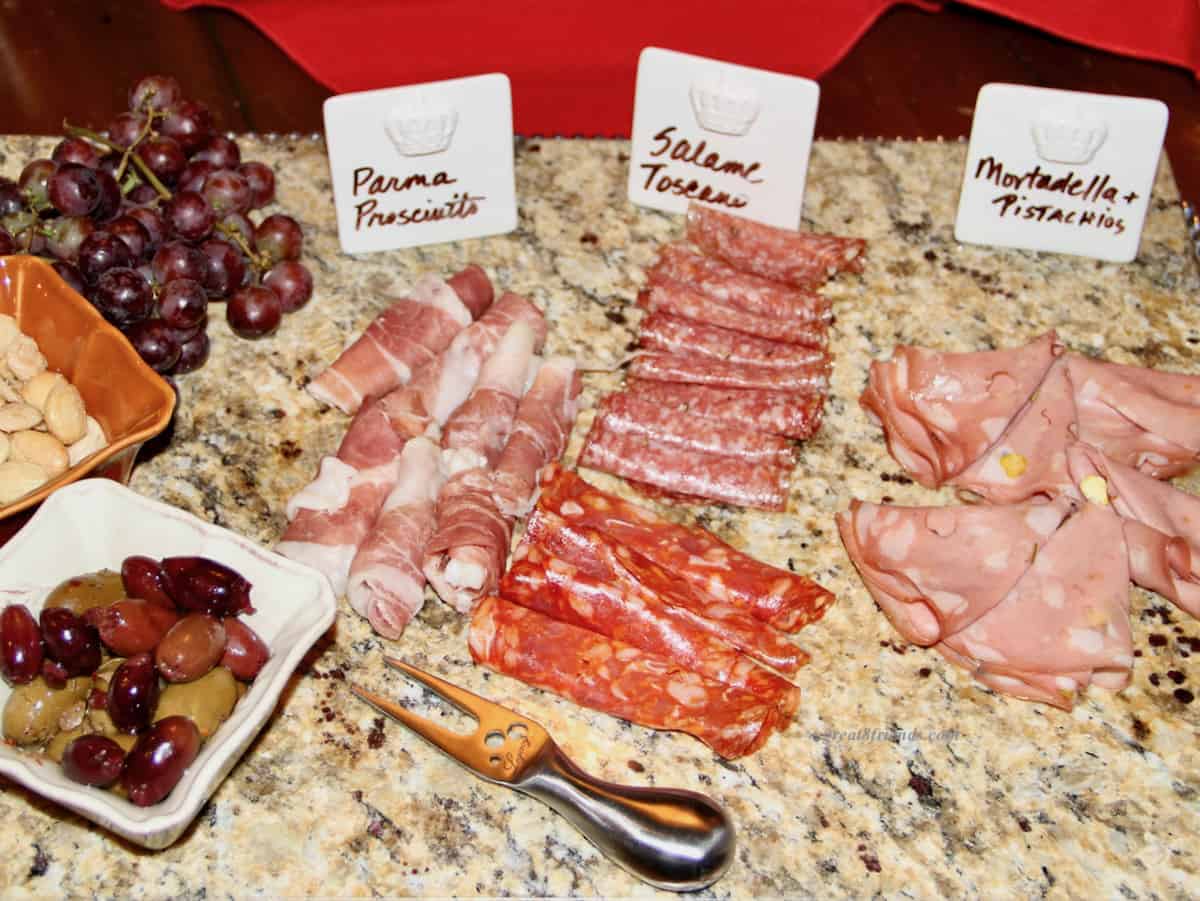 Planning the menu was easy. There are so many incredible Italian dishes to choose from but we wanted to surprise Phil with his favorites.
Since we also wanted it to be a surprise for his wife, Debbie, we consulted with their daughter, Bela, who gave us some insight into Phil's favorite Italian foods, and the menu was set!
I assigned the bread to Debbie since she is our resident bread expert. Look at that beautiful olive studded focaccia.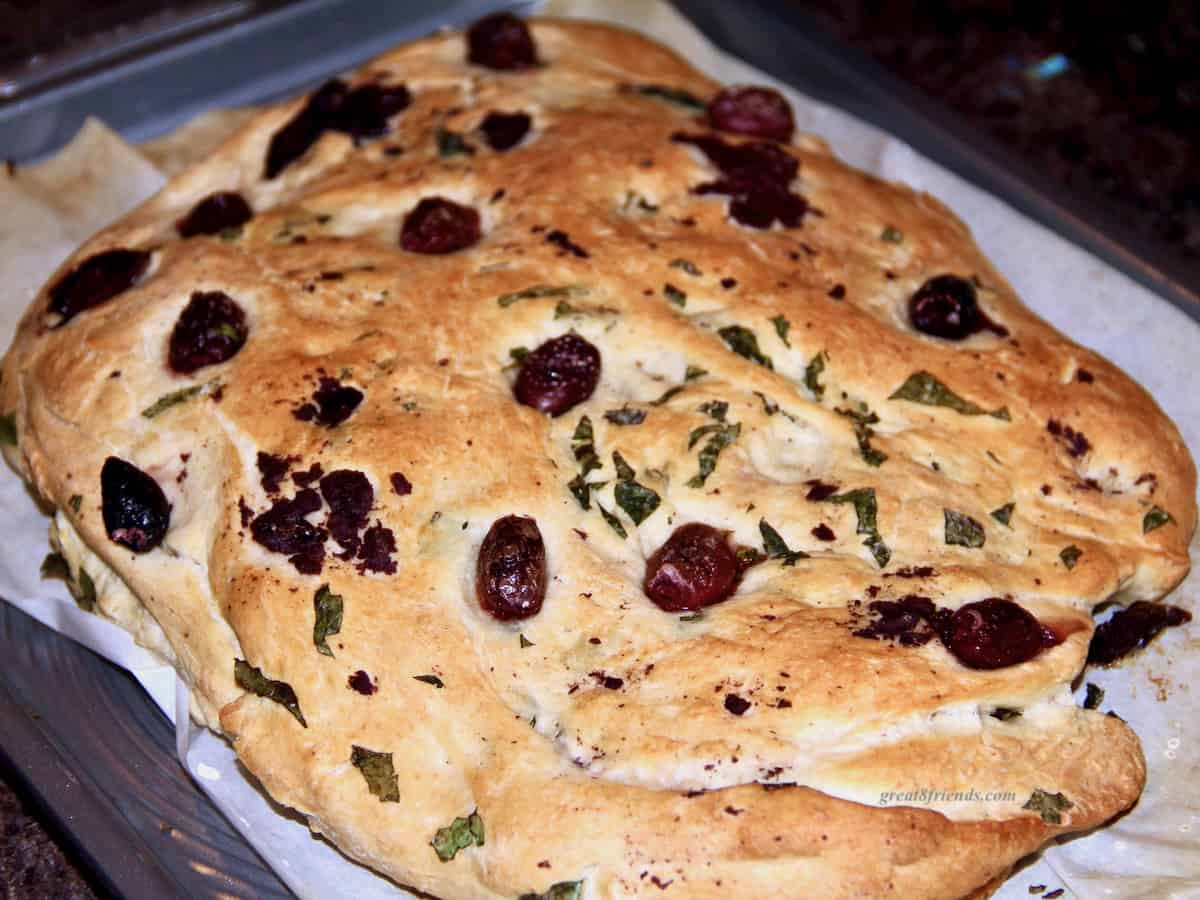 Kyle was given an arugula salad to bring and she went above and beyond with this Arugula Salad with Roasted Tomatoes.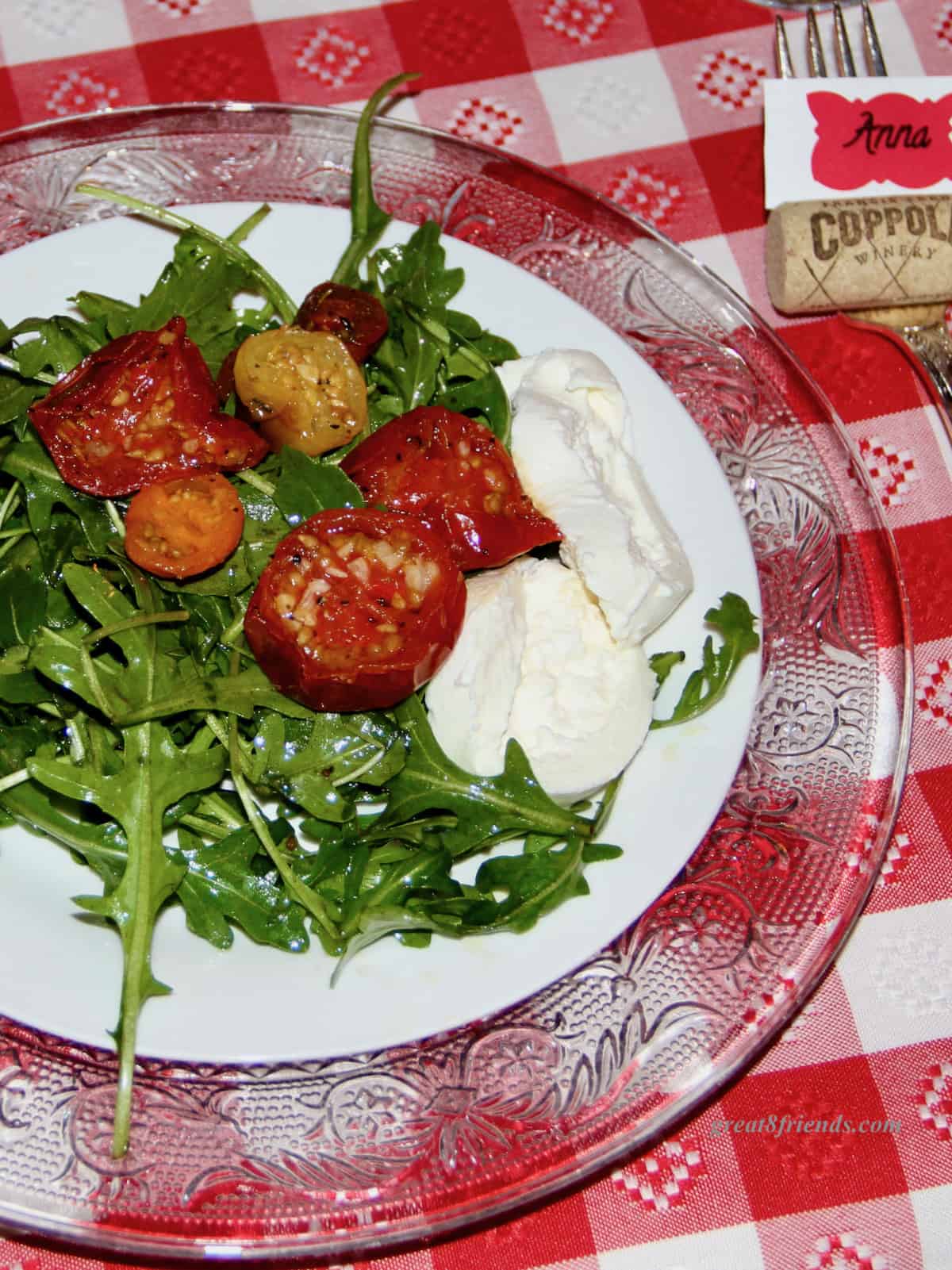 I made the Linguine and Clams, a favorite at our house. The sauce for the clams was prepped ahead of time and I added the clams just before serving to cook and open, this takes about 5-10 minutes depending on the size and quantity of clams.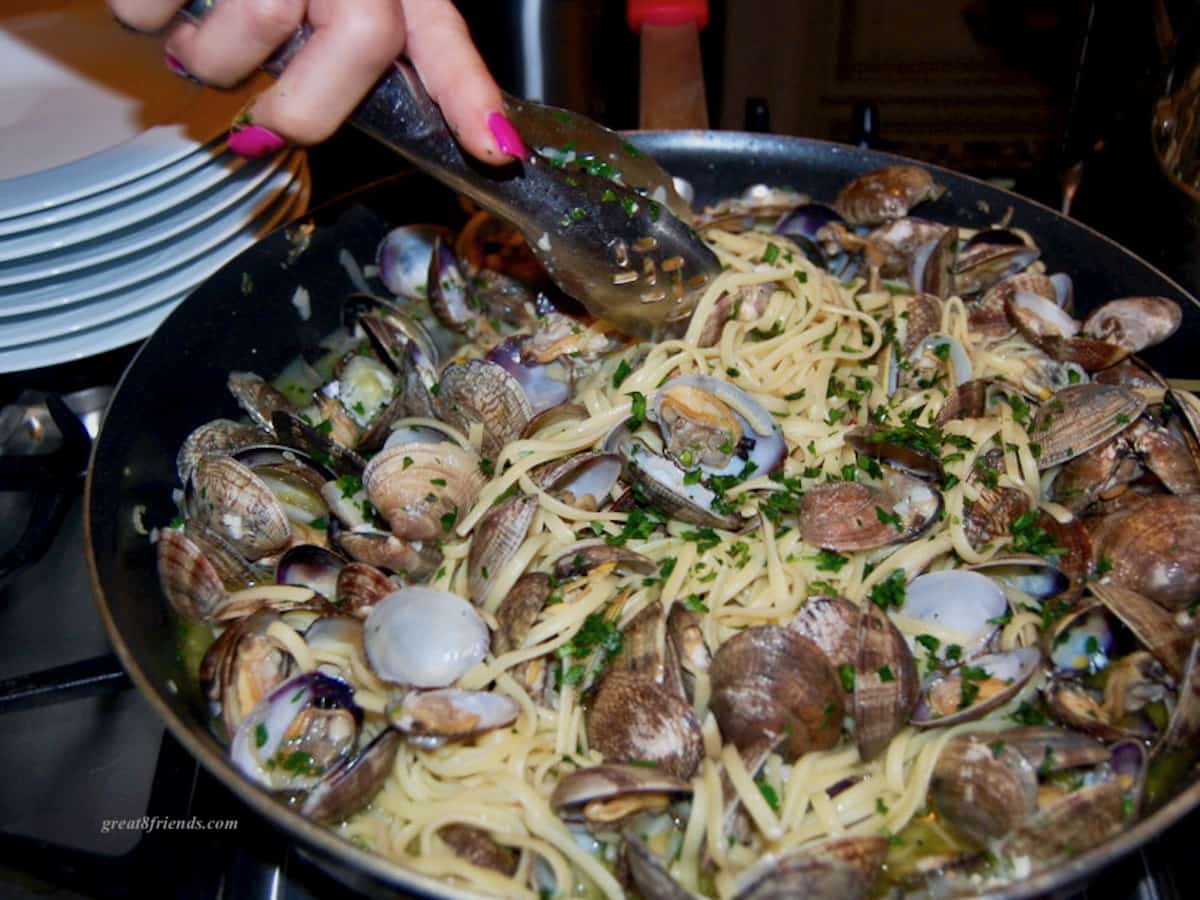 And Anna brought dessert, her Italian mother-in-law's Tiramisu recipe. Yum!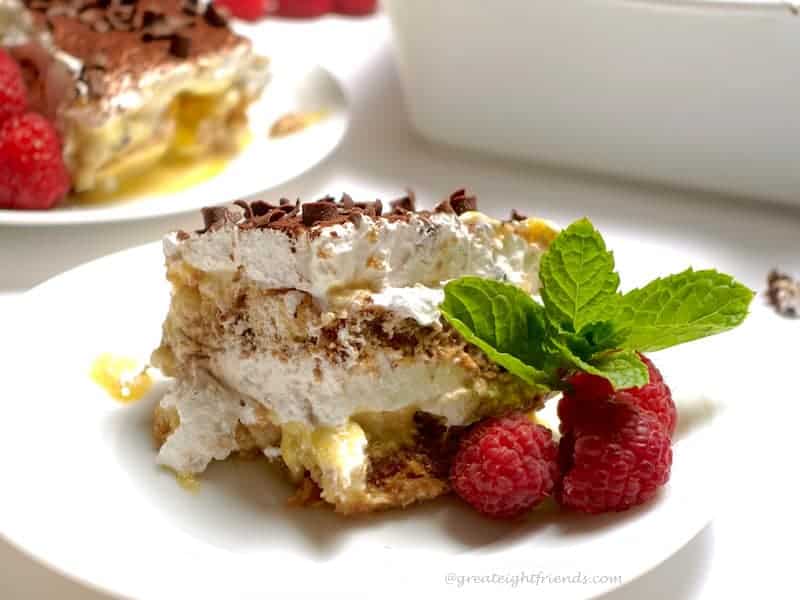 The Table Setting
The decor for the table was a simple and casual Italian setting with grapes, breadsticks, lots of candles and the classic red and white checkered tablecloth.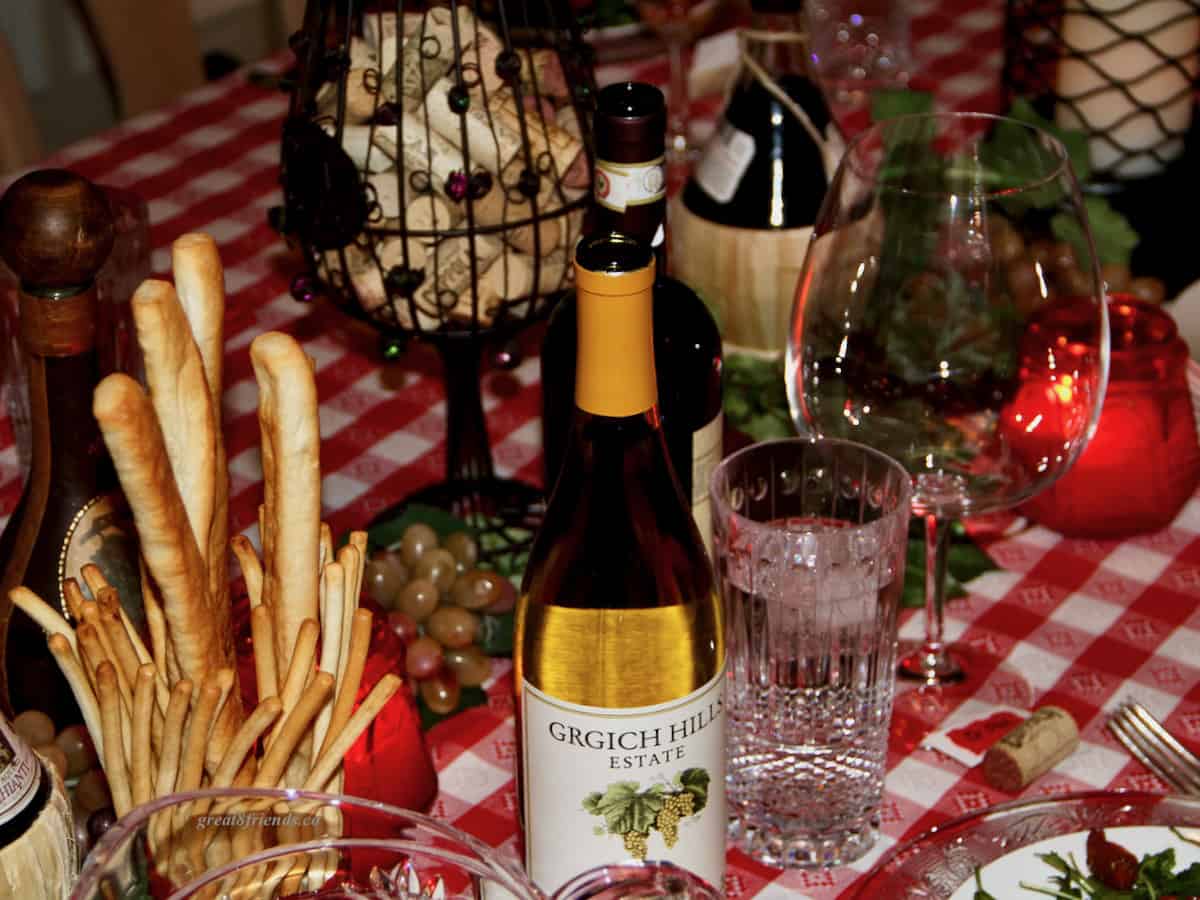 I made the place cards out of wine corks making a slit for the name card. All of these items were readily available and not expensive.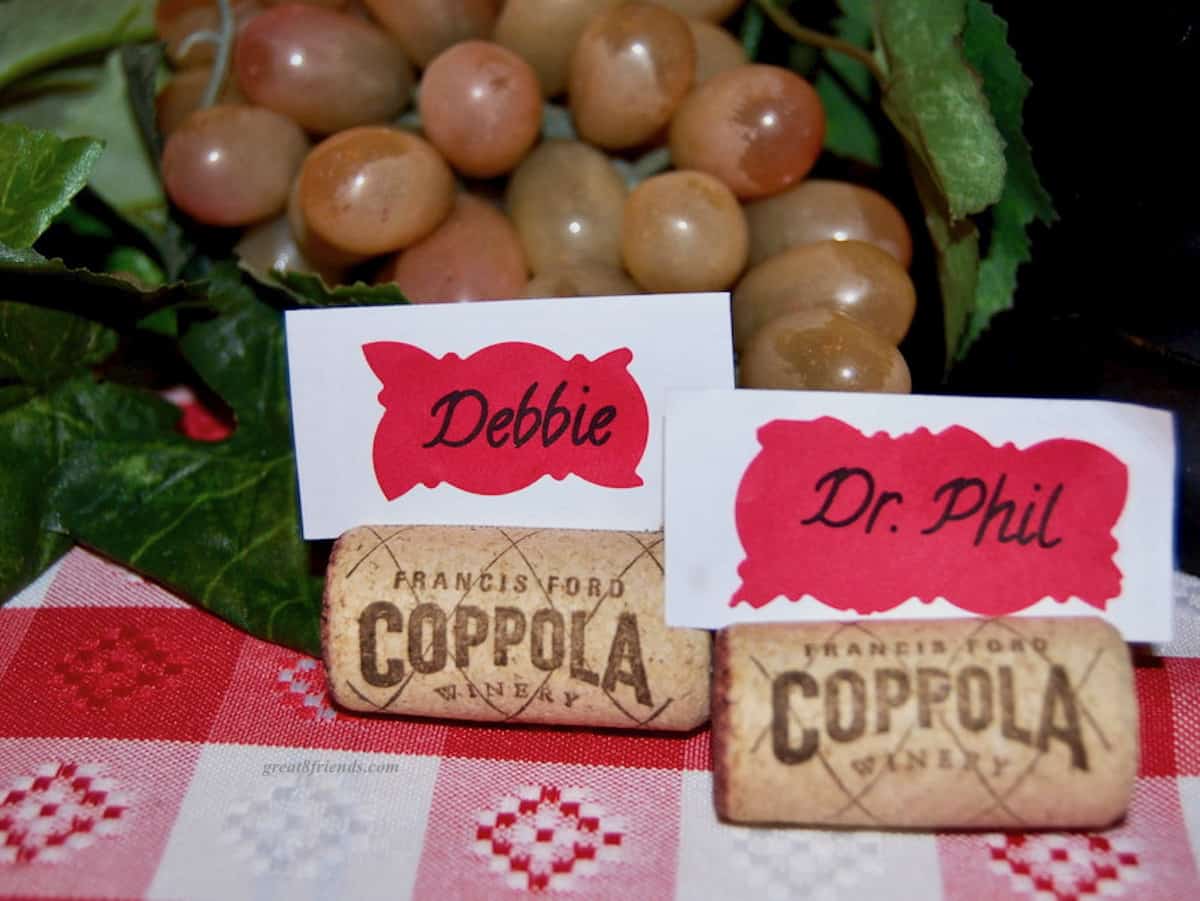 Happy Birthday Dr. Phil! We know you enjoyed your Italian dinner party!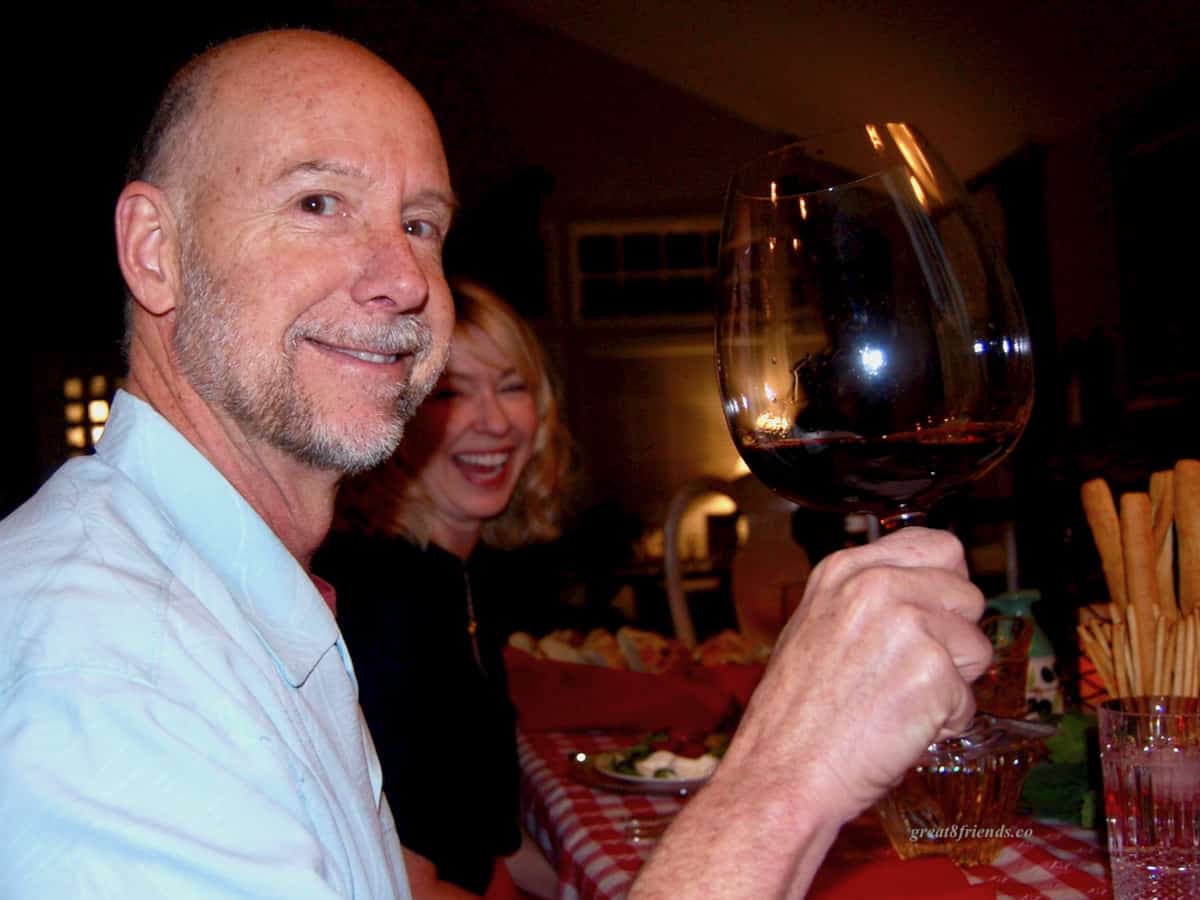 Until next time... Arrivederci!