Ristorante Al Pozzo — Monterosso al Mare
For our last dinner before heading to Florence, we wanted to try a place that we had walked by each night. The menu's cover shows a photo of the owner/chef, Gino Pozzo. He is busy working in the kitchen every night, visible through the walkway window. The restaurant was buzzing with people every time we peeked in, and the beautiful display of fresh local fish ready for the asking beckoned us! I sure wish we could have this for dinner tonight!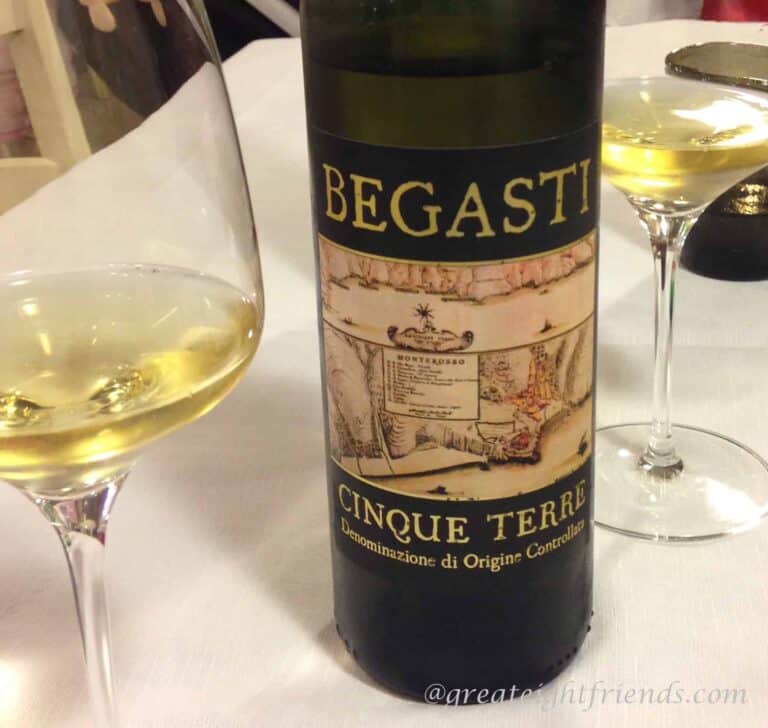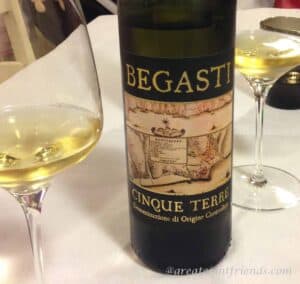 We of course ordered a wine local to the Cinque Terra region: Begasti. It was the perfect pairing with our night of seafood delicacies.
For our appetizers, our waiter described the fresh fish from that amazing display up front. It was difficult to choose just one because everything looked incredible. It would have been so much easier if I could've just taken a fork up there and dug in!
Appetizers:
A raw red shrimp marinated in olive oil and lemon.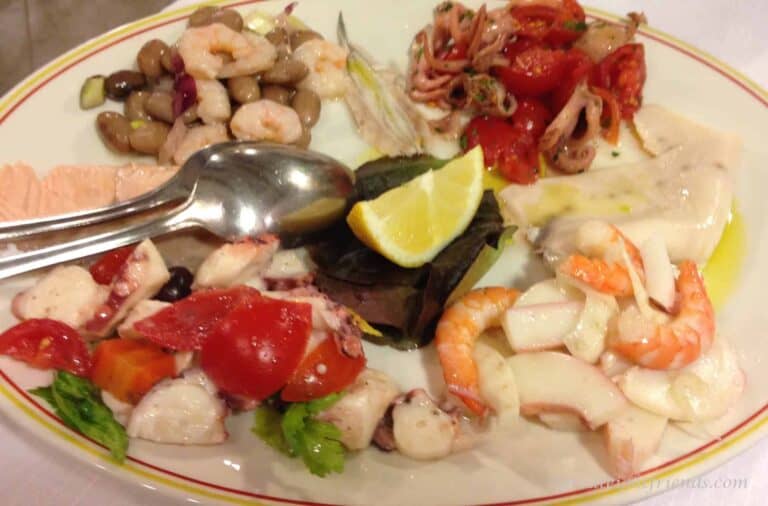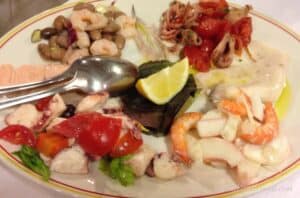 Shrimp and olives, calamari (squid), octopus, shrimp with onions and octopus, salmon and swordfish. All served cold and cured in lemon juice. Boy do I wish we had a place like this near home. You can literally see the freshness of the seafood!
Dinner: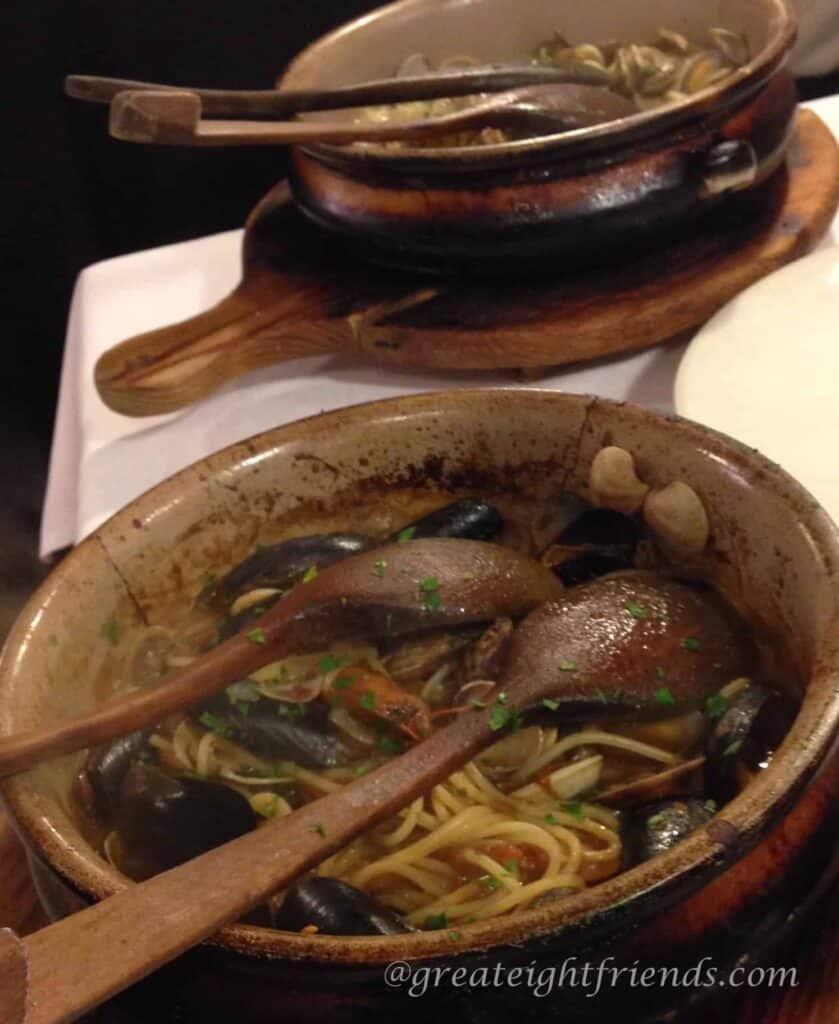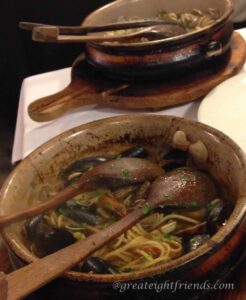 Spaghetti al Vongole (spaghetti with clams) - It was light with the perfect balance of olive oil, white wine and garlic. I loved the ceramic cylinder to hold all the empty shells. Fully loaded by dinner's end!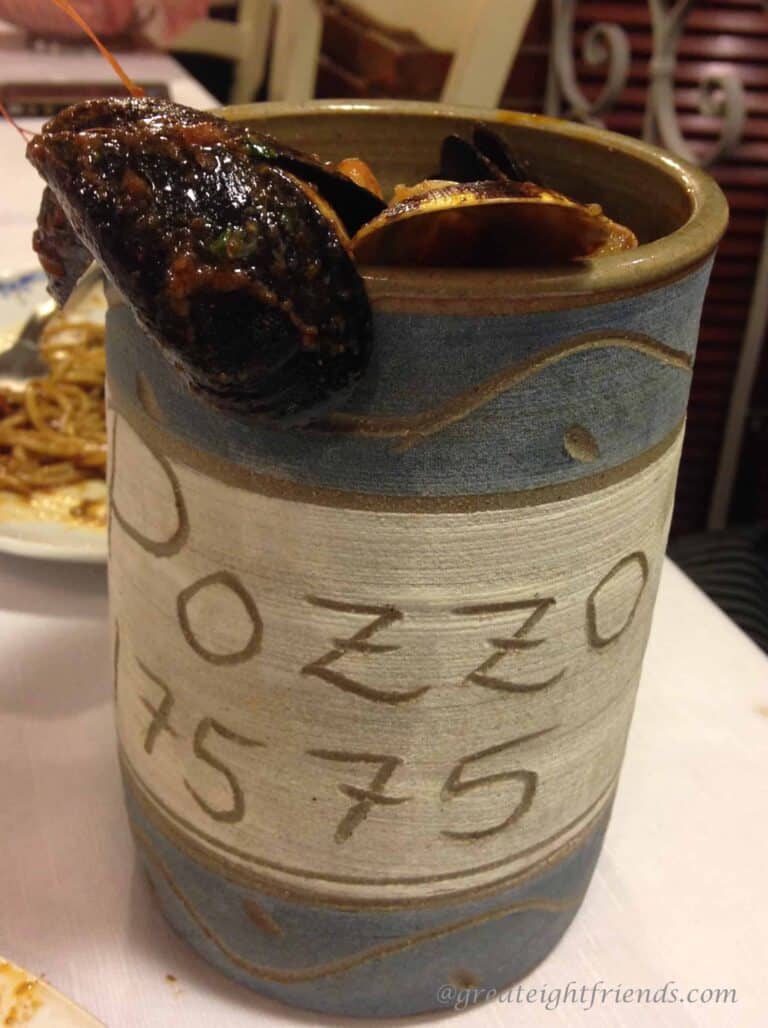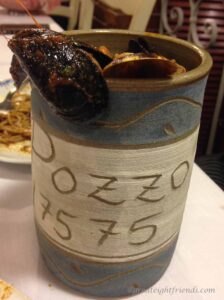 Pasta di Pesce (seafood pasta) - I think every fresh fish available was added to this bowl of loveliness! It had a simple light tomato sauce, more like a delicious thin broth, not thick at all, which brought out the flavors of the seafood perfectly.
Dessert:
Limoncello - Lemons grow in abundance throughout Cinque Terre and most places have their own homemade Limoncello, a lemon liqueur mainly produced in southern Italy.
Tiramisu with a thin coating of dark cocoa on top. Heaven!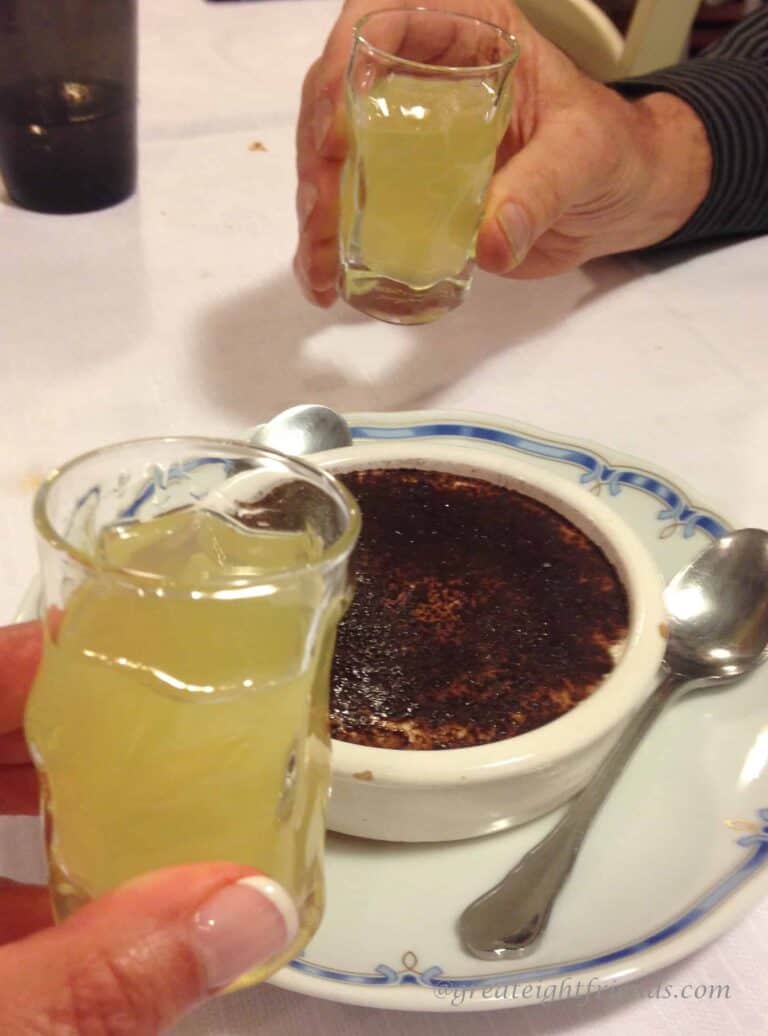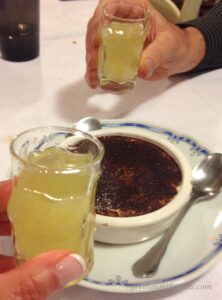 Our dinner at Al Pozzo was a perfect send off for us. We will be back. There were far too many things on the menu that we couldn't fit in one sitting (or in 2 bellies!)
See you in Florence!
Ciao!
Debbie
Ristorante al Pozzo — Via Roma, 24, 19016 Monterosso al Mare, Italy — 0187 817575