Christmas Traditions - Christmas Stockings and Stuffing
It started when I was a very small girl. My grandmother, crafter that she was, hand made and beaded Christmas stockings for me and each of my three siblings. As you can see, mine is a beautiful stocking, oh sure, there are a few beads missing and it's a little frayed and worn. But to me, it is as beautiful as the day my four year old eyes first saw it. Every year my stocking was hung by the fireplace in anticipation of Santa arriving to fill its empty belly.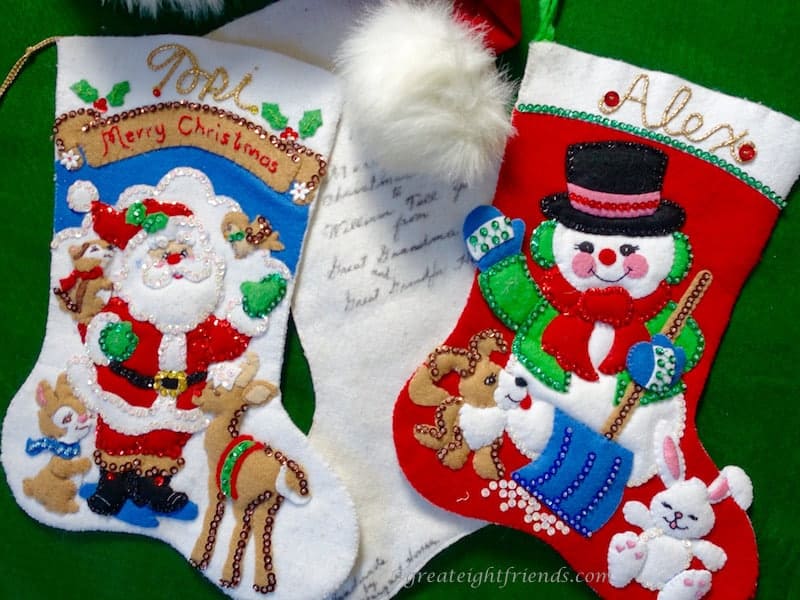 When I was an adult and my own children started arriving, Grandma, now "Great-Grandma," made each of them a stocking. Great-Grandma is no longer with us, so these are now very special treasures. You can see, she wrote a greeting on the back of each one in her elegant, perfect script.
Each Christmas, the stockings are awoken from their slumber and hung in the living room. Even though my children all live on their own now, our tradition is to do Christmas breakfast together. We then open gifts and the "kids" (and now their significant others) still get their stockings.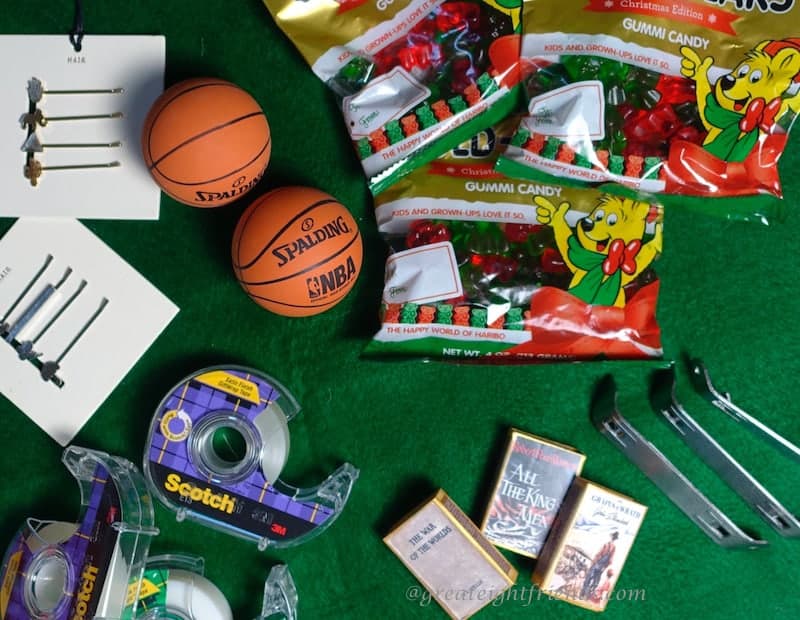 Over the years the "filling" in the stockings has changed. When they were small the stocking stuffers were easy, some candy, and several little toys, such as crayons, a small ball, a pair of socks, a Matchbox car, maybe a mini-Slinky. As they grew the stocking filling has become a little more challenging. (It can get very pricey if you aren't careful!)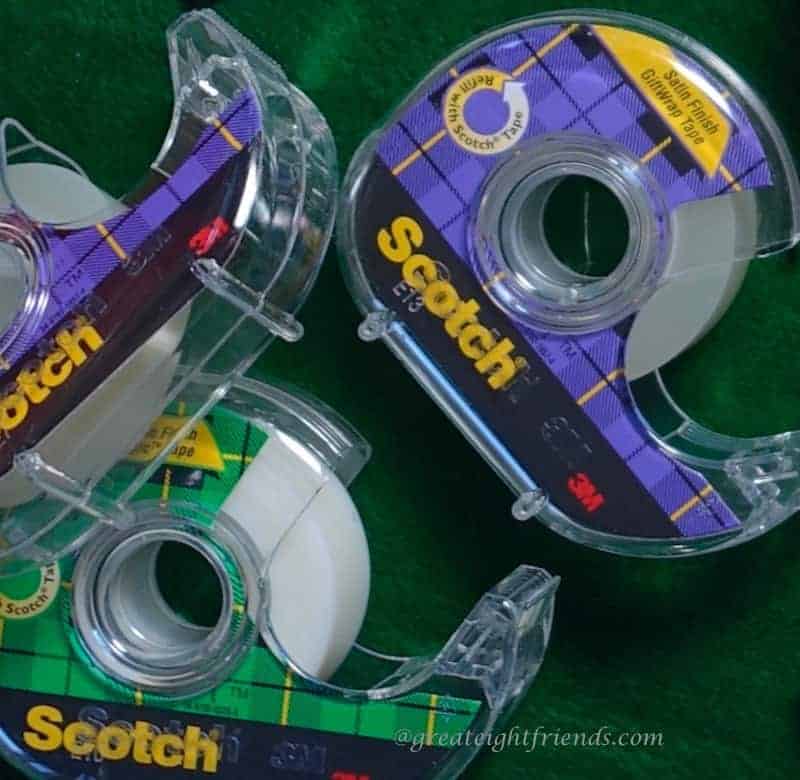 Now, the tradition inside the tradition is that a roll of tape is always included. This started when the kids were in elementary school. Since they were always taking my tape I decided the best way to fix that was to give them their own. One year not too long ago, I left the tape out and they were all disappointed!
So I start in August, right around my birthday, keeping my eye out for small, inexpensive items that would be perfect for a Christmas Eve slumber inside some very special Christmas stockings.
For Your Gr8 Shopping Convenience:
If you want to start your own stocking tradition here are some kits similar to what my grandma used to make our stockings.

Just to let you know...We may earn a small profit from Amazon for items bought through this link.