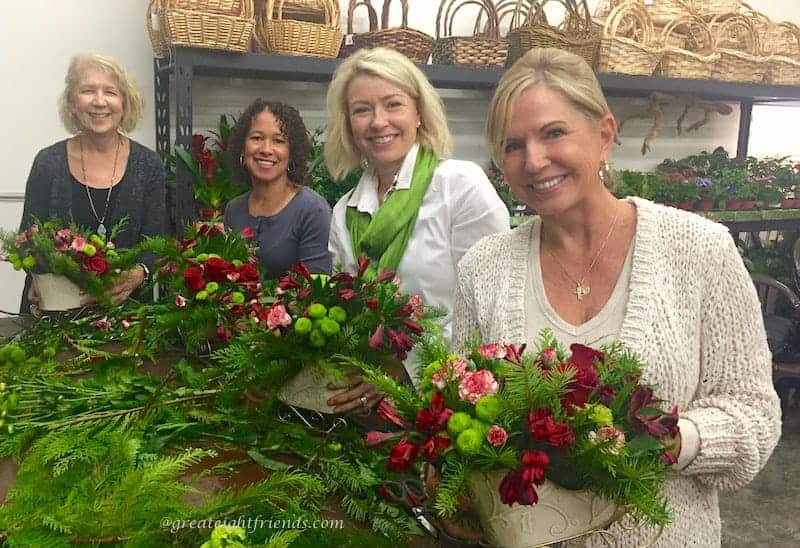 Floral Arranging ~~
A while back Jurga gave us each the gift of a floral arranging class and we decided to take advantage of it for the Christmas season. And how happy are we! We each have a beautiful Christmas arrangement; and if the flowers wilt, we can easily replace them, so it should last straight through the holiday.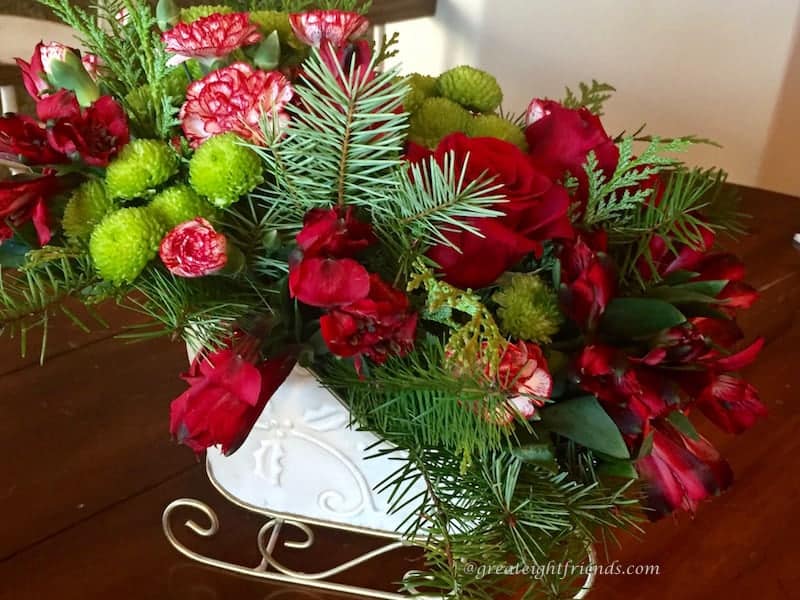 It's always fun to learn something new...and especially delightful when you can do it with friends!
Here in our area we went to Fuji Wholesale Flowers. Kathy had all the flowers and sleighs ready to go, and she carefully showed us how to start with the greenery and build from there. It's wonderful to learn the "tricks of the trade" from a pro.
Considering that you go home with a large flower arrangement, it's a fairly good deal; AND it is Gr8 Fun with Gr8 Friends!
Check your local listings for a flower warehouse that does classes in your town, invite a friend and go have a Gr8 time!
Fuji Wholesale Flowers — 23362 Suite H, Madero — Mission Viejo, CA 92691 — 949-837-7690