Buongiorno di Firenze
A short train ride from Cinque Terre to Florence and here we are in one of our favorite cities! We traveled here 10 years ago with our 3 daughters, and although times have changed, and restaurants too, this amazing city is just as beautiful as I remember. Even though it was difficult not to return to our favorite restaurants from before, it wasn't that difficult once we took the first bite at our new find!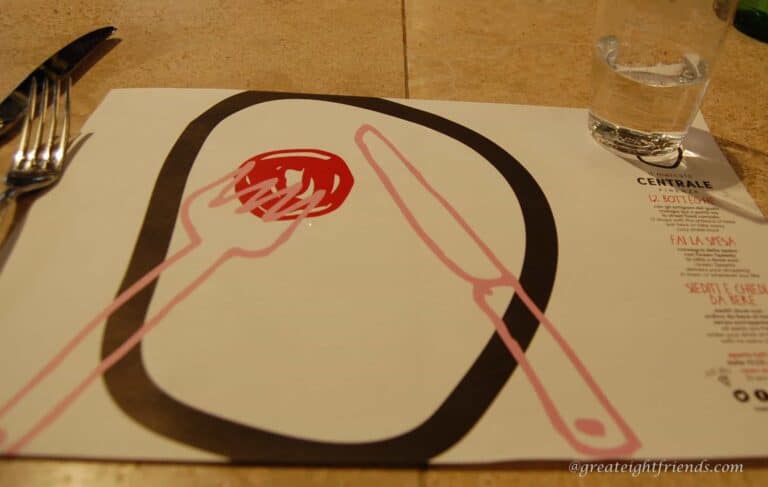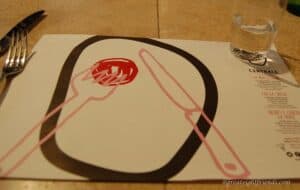 Before we arrived in Florence, we knew where our first stop would be after we dropped our bags at the hotel: Il Mercato Centrale (Central Market). Okay, not only is this place the most amazing market I have EVER seen, it was loaded with the most beautiful little bundles of goodness! A mozzarella bar, a candy shop, a raw bar, a cooking school, and that's just naming a few off the top of my head! Every place was festive with Easter decor.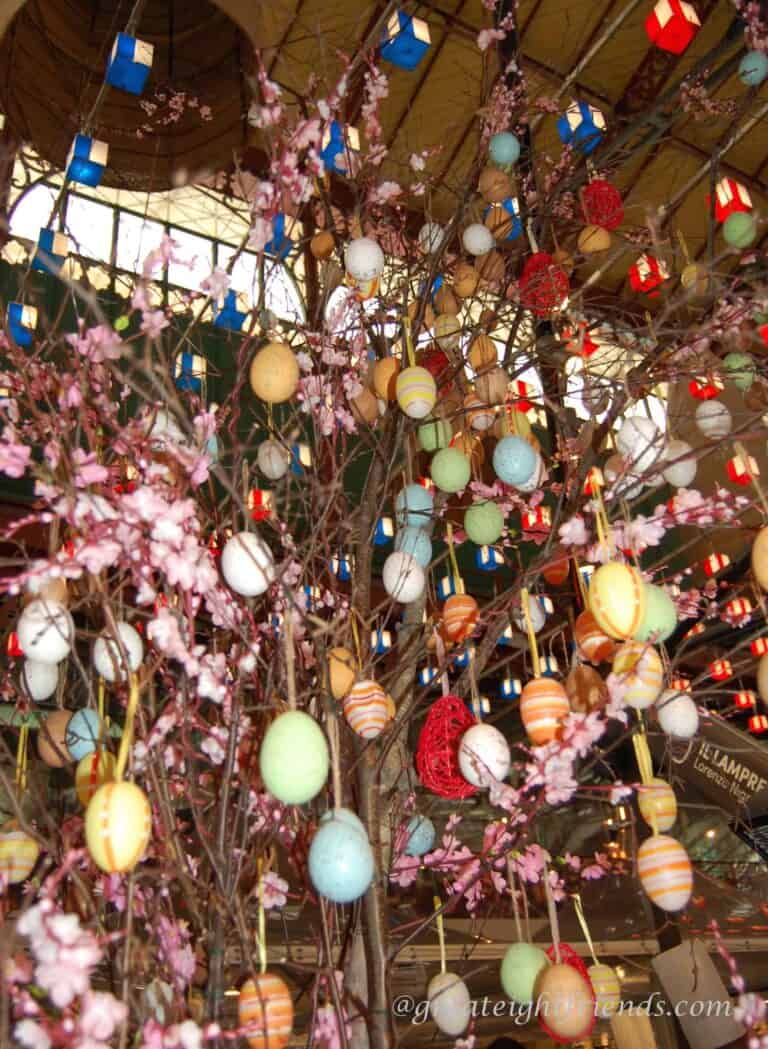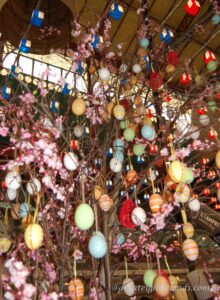 As we strolled through the upstairs marketplace, we were deciding where to eat. Decisions decisions! Buzzing with the late lunch crowd, seats were few and far between. Every menu looked inviting and any choice would have been a winner. We sidled up to a counter bar that had 2 seats ready for the taking.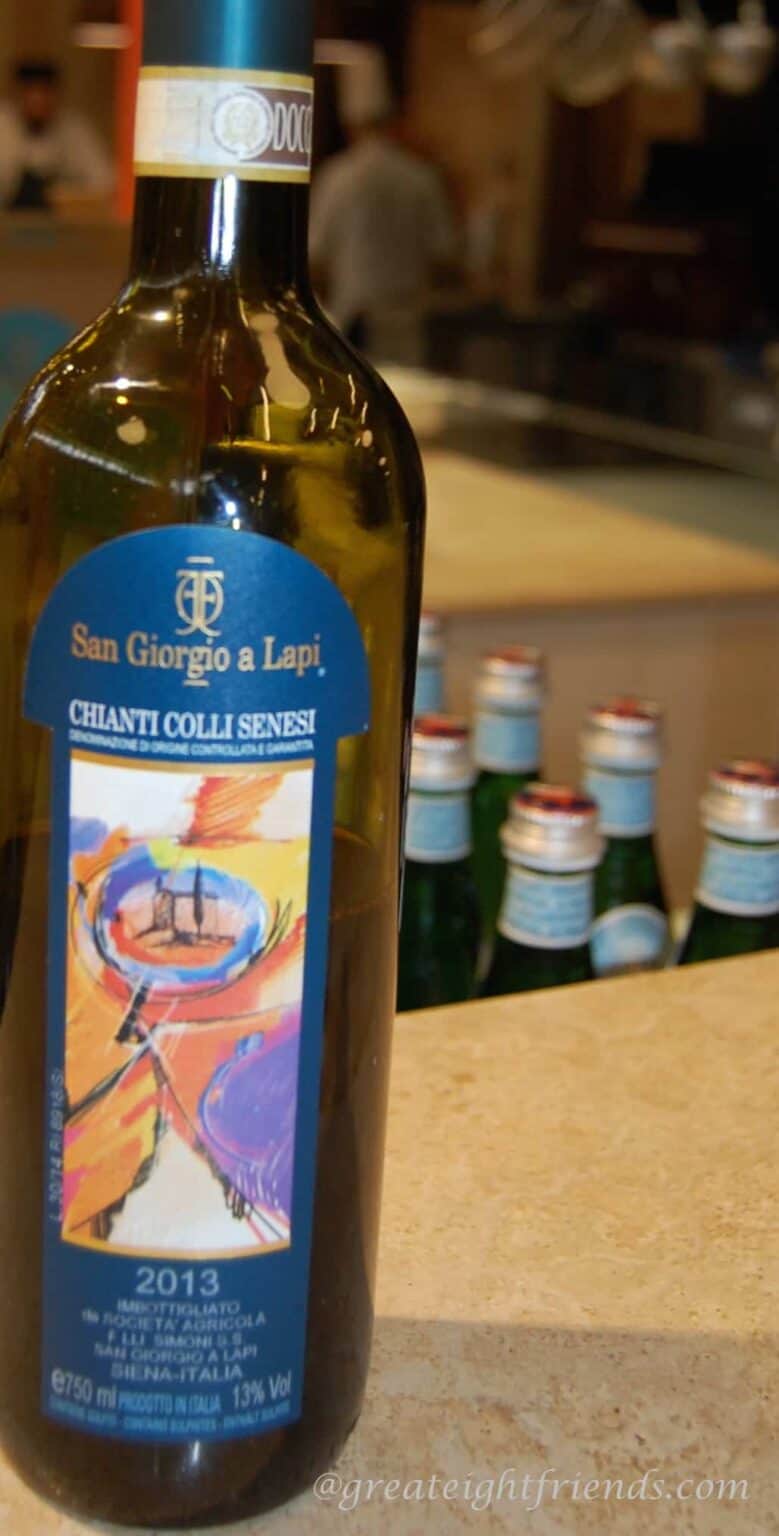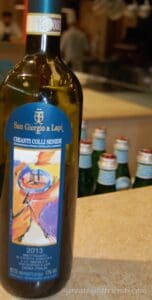 With our sweet waitress' help, we decided on our wine. A vino rosso...from that region, of course! Cheers!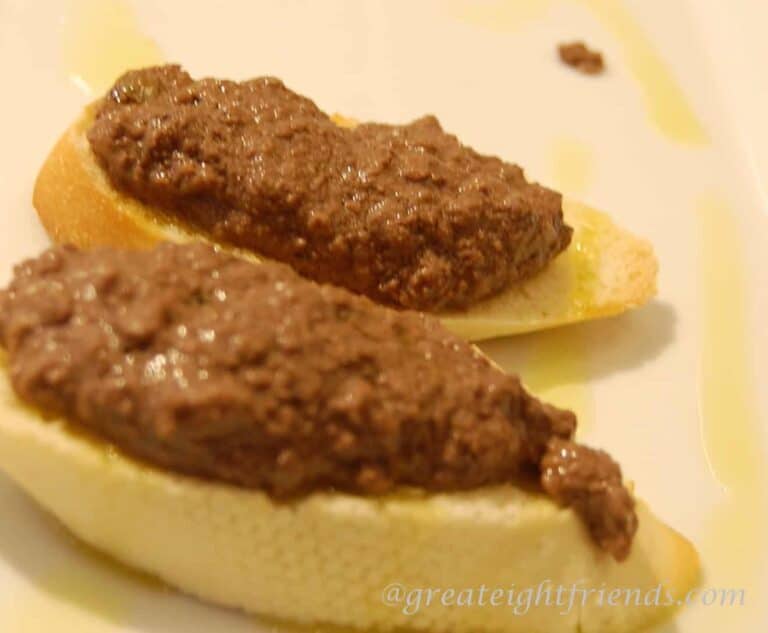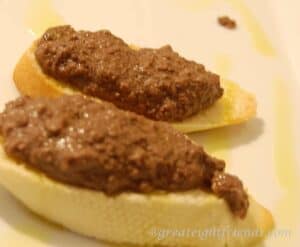 Appetizer: A chicken liver pâté on perfectly toasted, olive oil drizzled slice of bread. Oh me oh my! Not too rich with the perfect flavor.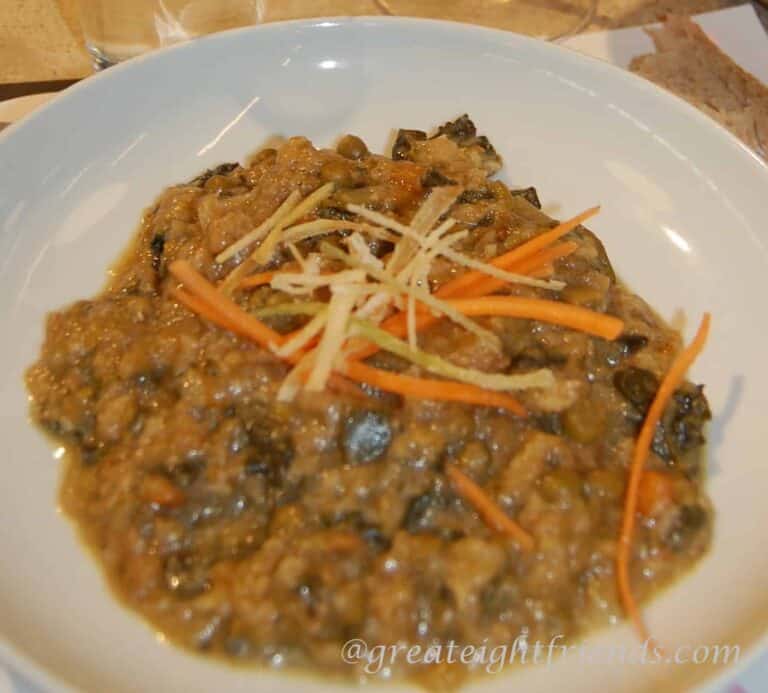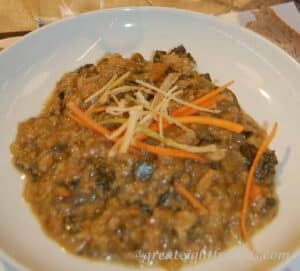 For lunch I enjoyed a lentil soup that was cooked to amazing perfection. Not too brothy with the lentils keeping their shape and not the least bit mushy. The seasoning was incredible. I was able to taste minced carrot piece and distinguish every herb. I dare not have asked for more bread for the dipping! If so, I would have rolled home!  Mi scusi signore, may I have this recipe?!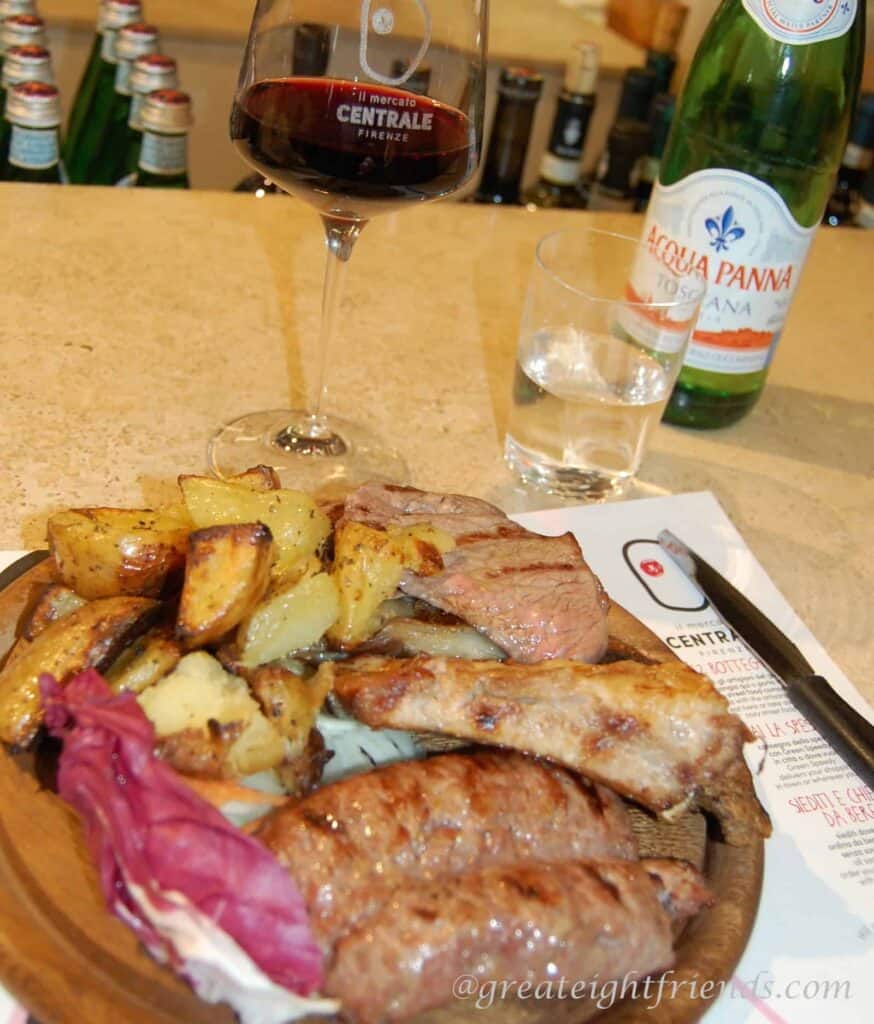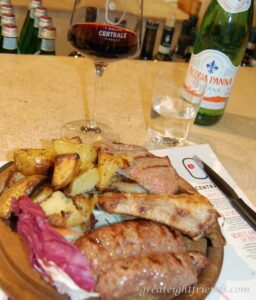 Phil chose the Grigli Misti (Mixed Grill) - Roasted Rosemary potatoes, grilled sausage, pork rib and tri tip. The sausage was homemade. The potatoes were bite sized, roasted and perfectly crisp on the outside. Yes, he ate it all!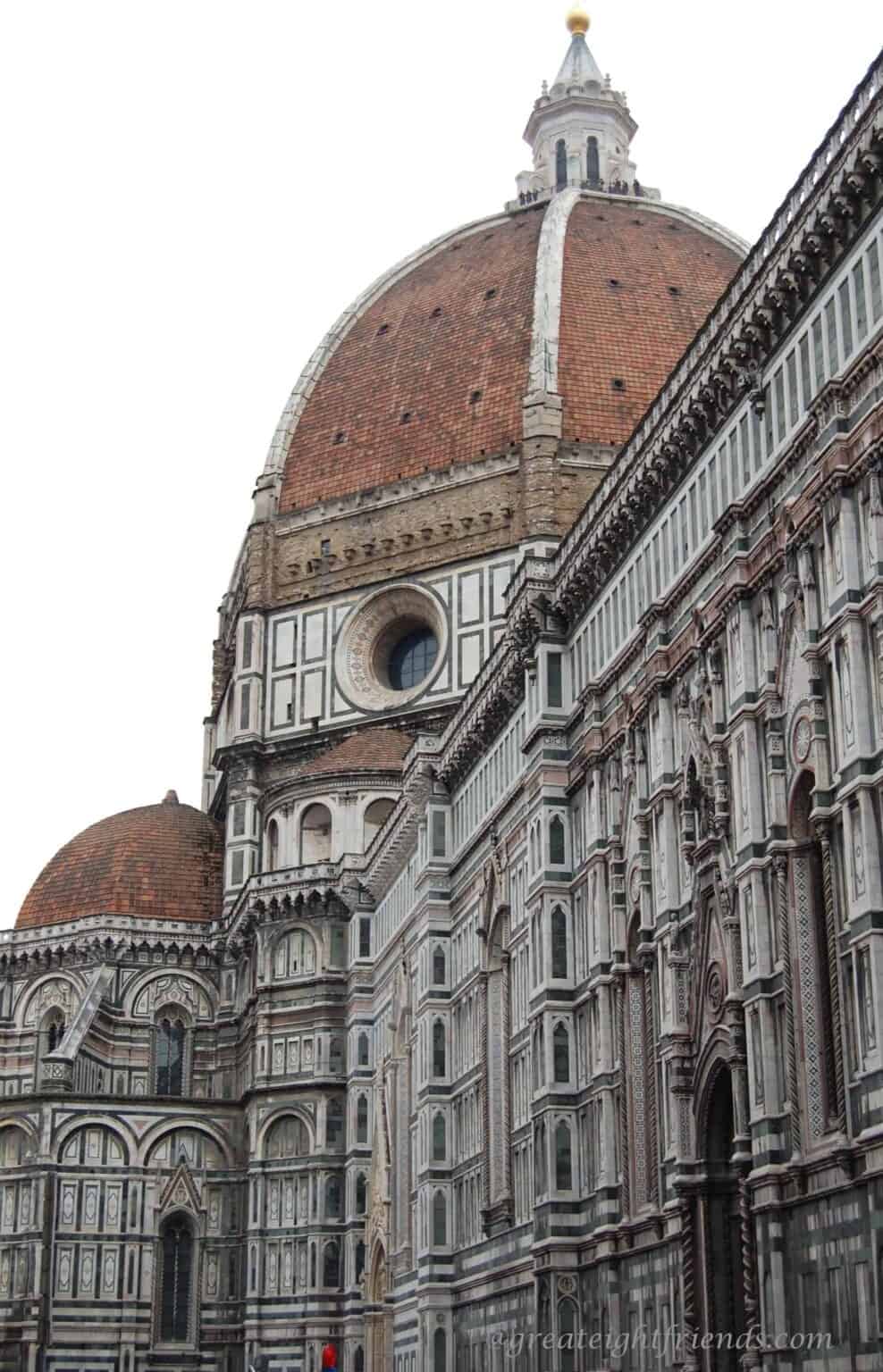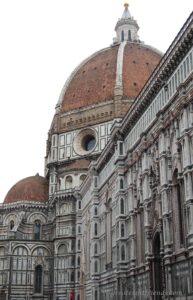 Full and content, we walked to the magnificent Duomo. We circled around it to take in the details, once again amazed at the beauty. Espresso and gelato to follow, of course! We continued to walk through the streets, making room for the delicacies we planned to enjoy at our next meal!
Ciao! We'll see you at dinner!
Debbie
Il Mercato Centrale — Piazza del Mercato Centrale – Via dell'Ariento — 50123 Firenze — +39 0552399798
no indexed