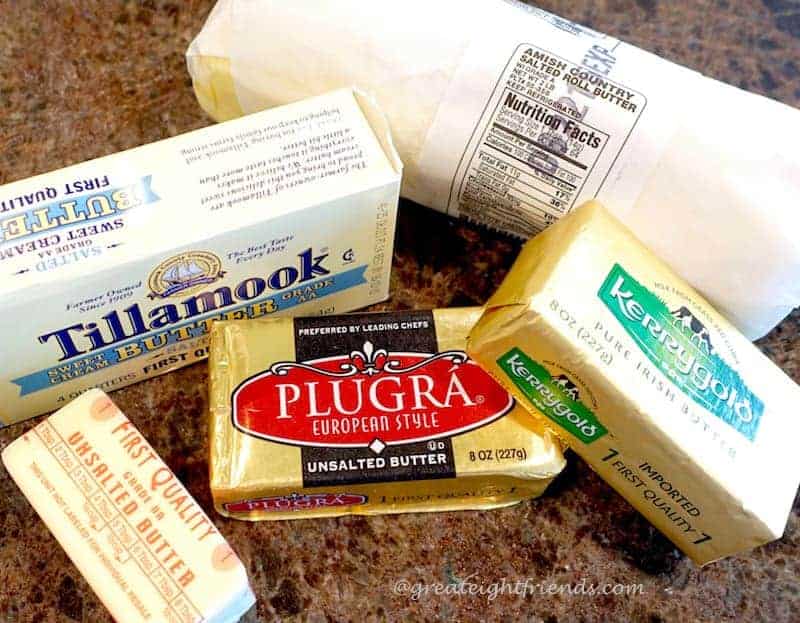 Bribery, corruption, collusion…does it sound like your favorite TV series? Or maybe it reminds you of the upcoming election? Nope, this is all about how fat became the enemy in American diets.
The sugar industry did it! Yes, that's right, decades ago the Sugar Research Foundation paid some researchers to discount evidence that sugar led to heart disease…and that's not all, they also asked them to point the "fickle finger of fate" at fats. So for years, Americans have been eating low-fat, high carb diets. And guess what? We are getting fatter and the incidence of heart disease is increasing.
I could go into all the science, but the links are sprinkled throughout this post in case you want to read the why behind the what. Here is a good summary article. Let's suffice it to say that…
Everything IS Better with Butter!
And now we can rest easy knowing that we aren't killing our families when we cook and bake with butter.
Now, mind you, butter is not a "health food," but it is sort of a "middle-of-the-road thing". Health-wise, butter is better than sugar and worse than olive oil. (Does that mean that if I make cookies with butter and sugar they cancel each other out?!?!)
And, apparently, grass-fed butter is one of the "healthiest fats on the planet"...say what?!?!
So, my Gr8 Friends, as the holidays approach and we are baking and cooking for our friends and families, use good butter. And to keep your family healthy, make sure to also serve foods that are ♥ healthy.
One of the best ways to eat well is to know what is in the food you are eating. And with our recipes, you always know! This was L-M-N-O-P week...(don't you just love saying that? "L-M-N-O-P")
Lentils with Gorgonzola and Tomatoes - my 85 year old mom, who has never liked lentils, loved this dish! So you'd best try it!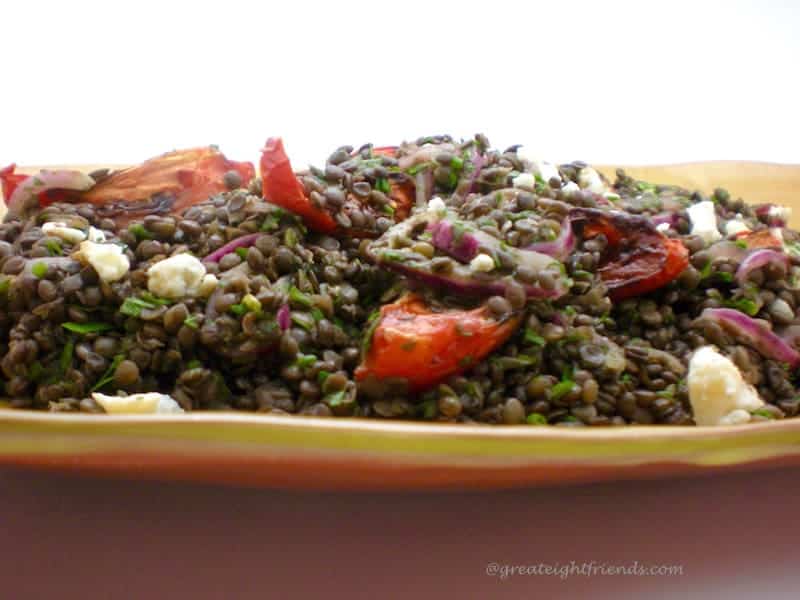 M is for Macadamia Crusted Mahi-Mahi...One of the simplest and most impressive main courses here at Great Eight Friends. A perfect do ahead recipe to serve company!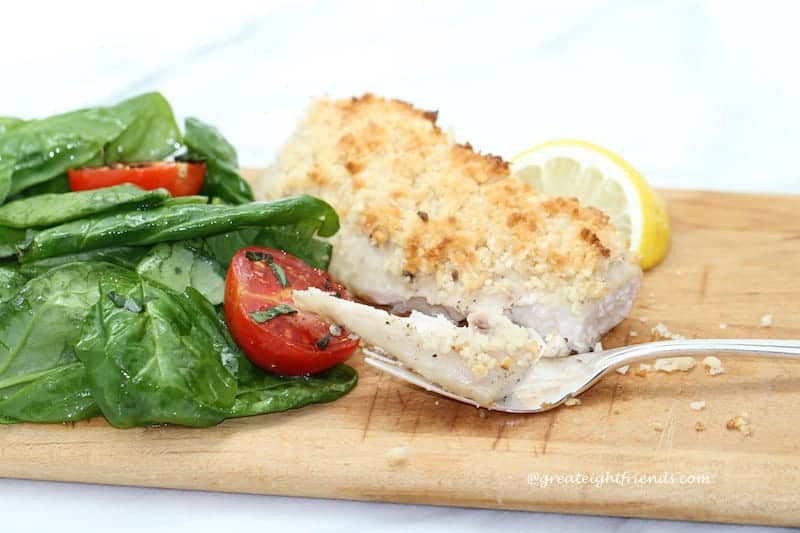 Olives are a Gr8 item to keep in your pantry, use them as a last minute appetizer, chop them up to add some punch to a main course...or put them in your bread...Olive Bread...salty, chewy, you can't go wrong!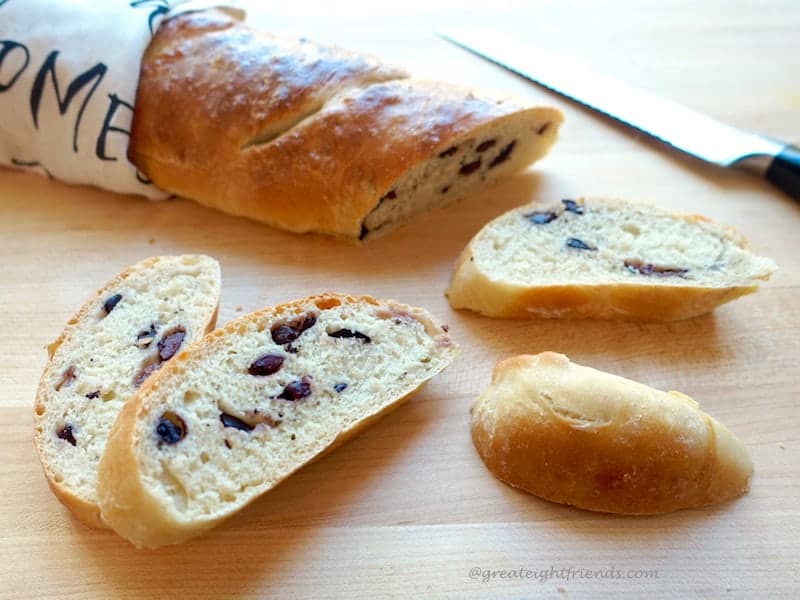 AND, our Gr8 Dinner this month was Jurga and Tim's Pigskin Classic. Such a FUN, FUN party theme for guys and gals.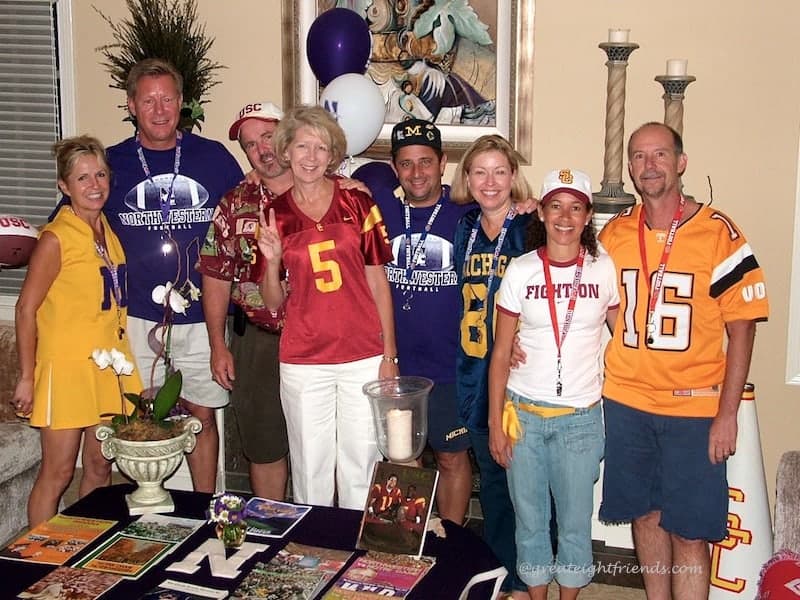 The end of the alphabet is coming this week!
Be a Gr8 Friend!
Debbie, Kyle, Anna, and Jurga
Gr8 Tips and Tricks:
Do you use clarified butter? (It's much better for sautéing as it has a higher smoke point and the flavor is more concentrated.) If you don't have time to make it, you can easily buy it. It should be available at your local grocer or Trader Joe's has a couple of brands.