You've probably noticed that we have a new look to our social buttons. If you are mobile, then they are below ↓; and if you are on a laptop or desktop, the buttons should be to the left ←.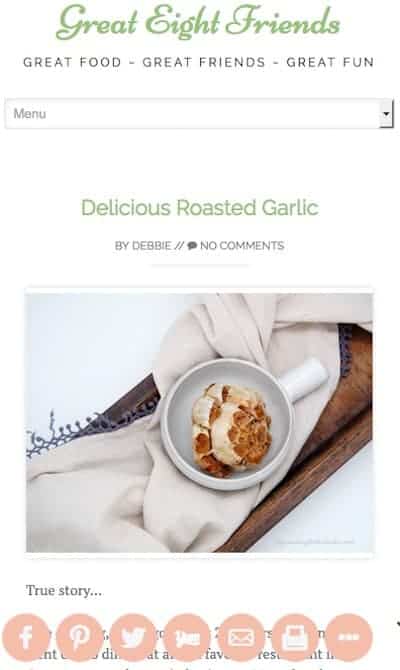 We are so excited to have the "Yum" button added to our line-up! Please check out the Yummly site and become a member. You can create your own virtual recipe box to save your favorites from any of the blogs you follow that also use Yummly. Imagine that, all your recipes in one place and easily accessible!
I remember my mom cutting out recipes from newspapers and magazines. She had HUNDREDS (maybe thousands) of clippings, but trying to find a specific recipe was a chore...and sometimes impossible! "Where is that steamed clams recipe I saw in the newspaper the other day?" Now there's an easy way to catalog all your favorites.
It's a simple and brilliant idea. You save recipes from anywhere on the web simply by pressing the YUM button, then when you are trying to decide what to make for dinner or dessert, or you need a dish to take to a friend, or it's a chilly day and you want to make soup, you simply go to Yummly and search your saved recipes!

Having a Yummly recipe box is so much easier than trying to remember where you saw a particular recipe. We've all had those moments remembering that we saw a recipe..."now where was it?" Search, search, search...nope, nope, nope... Those days are gone forever, just YUM it!
We hope you enjoy this new addition...in fact, how about you use one of these cute buttons to post to social media and tell us if you are enjoying Great Eight Friends? We always love hearing from our Gr8 Friends!