Welcome to Cinque Terre — Ligurian region
Monterossa
A quick train ride from Milan, and we arrived at one of the most enchanting places I had ever seen, Monterossa. Such a quaint little town, known for lemons, focaccia and extra-virgin Olive Oil, delicious and so rich in color. The streets were dotted with shops, restaurants and the town's beautiful church. Seeing the locals greet each other as they passed by, or shouting names from the window above, you could tell they've known each other for years. I love that!
In the morning, a quick cappuccino and pastry at our bed and breakfast, and we were off on our 3-½ mile hike to Vernazza. It was absolutely beautiful every step of the way, passing deep green vineyards, creeks (and sometimes frogs) at every turn! The colors of the buildings were picture postcard perfect!
We made it to our destination, and checked out a few spots for lunch. We were quite pleased with the one we chose!
~ Bar Ristorante Vulnetia ~ (Vernazza)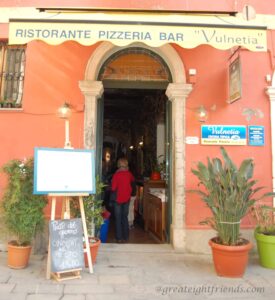 Boy did Phil and I deserve this amazing lunch after all the calories we had just burned! We didn't hesitate when choosing from the menu! Being at the water's edge...something seafood was a must! And, since we were in Italy...pasta, duh!! A daily promise to ourselves was ordering the wine of that particular region. Something crisp and light was what we chose that afternoon.
We decided on light dishes since we had to make the hike back:
Anchovies marinated in lemon juice and olive oil and sprinkled with pine nuts. A known dish in the Ligurian region, we enjoyed it a few times this trip. Dipping the warm focaccia into the citrus-ey marinade...indescribable!
A salad of perfectly ripened tomatoes with torn fresh mozzarella and shredded red cabbage. Lightly drizzled with extra-virgin olive oil and lemon juice, dried herbs and a few flakes of sea salt...so light and so fresh.
Gnocchi al Pesto: House made Gnocchi with pesto. Everything house made! Need I say more? Simple, cooked to perfection with a few quick shavings of parmesan. The flavors, delizioso!
Enjoying the last sips of our light, dry and refreshing vino bianco, we were 2 very happy hikers still savoring every bite.
Down the road, we stopped into Pino for our two flavors each of gelato.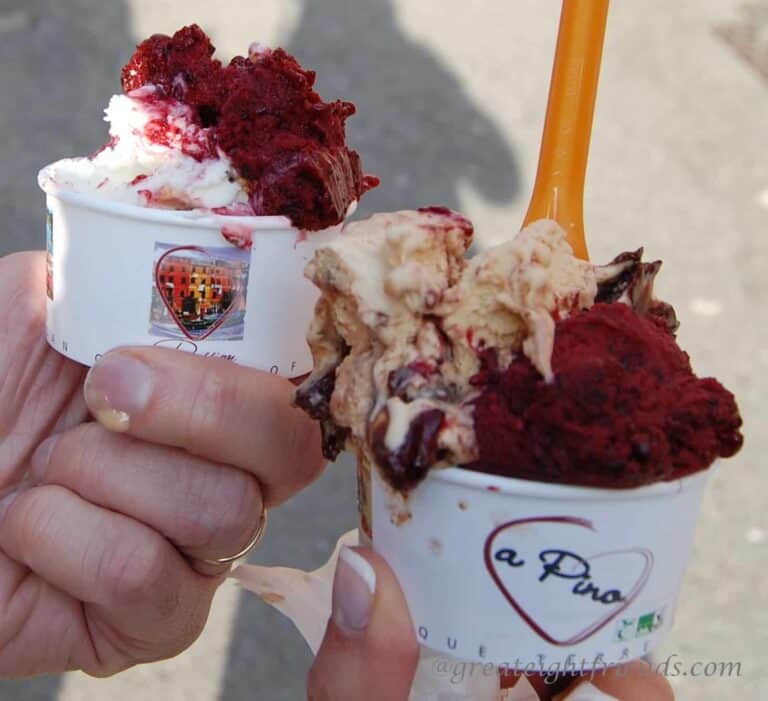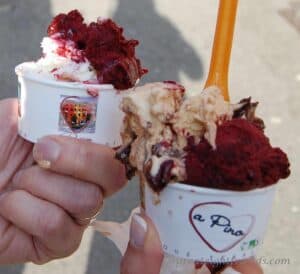 A few steps up the road at The Blue Marlin, we ordered espressos for our energy boost, needed before we hit the 3-½ mile trails back before dark. Italians have a great sense of humor.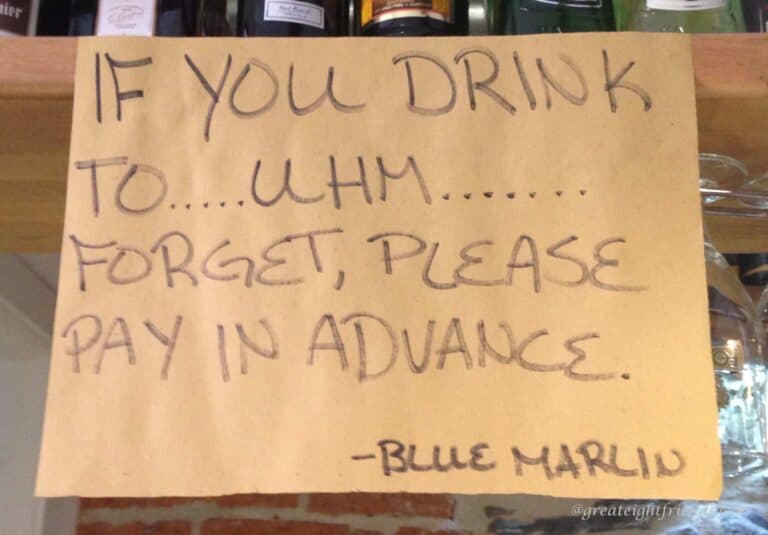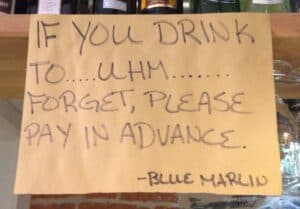 What a wonderful day with beautiful surroundings and amazing flavors.
Fino à domani,
Debbie
Bar Ristorante Vulnetia
Piazza Marconi 29, 19018 Vernazza, Italy — 0187 821193