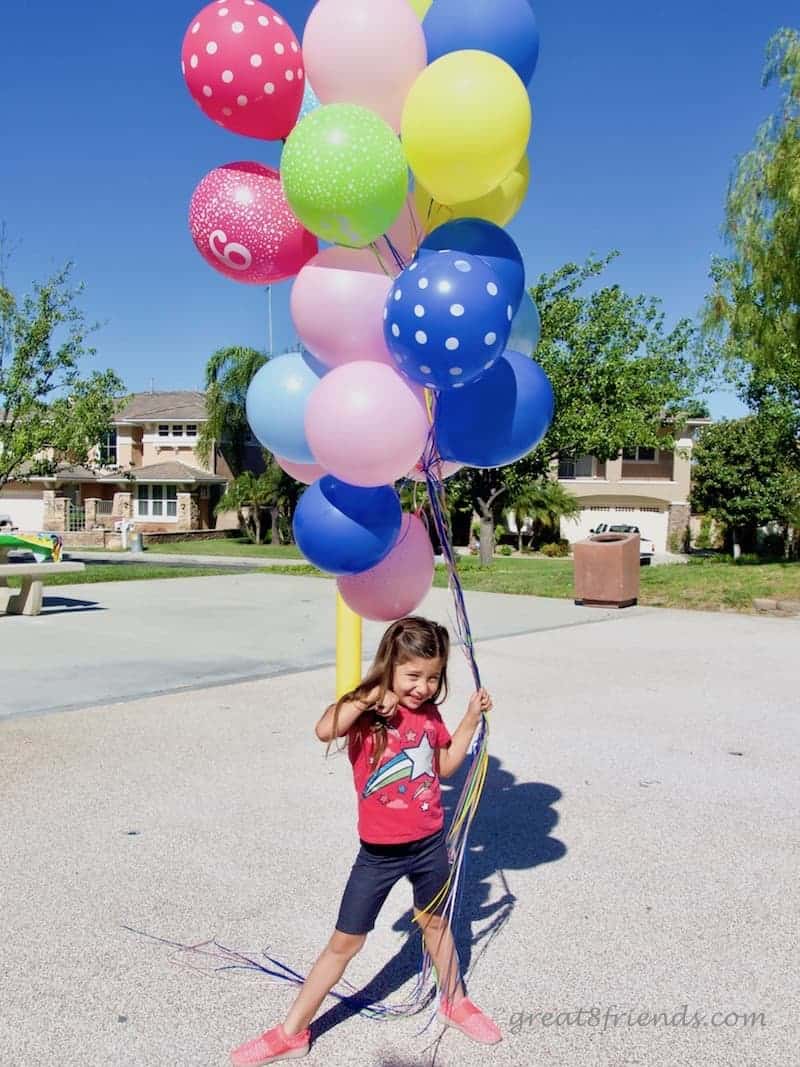 Birthday parties for children are so fun because of the bright colors and fun themes. One day while visiting my mother-in-law, she had a beautiful big tissue paper flower on a stick stuck in her garden. When I asked why she had a fake flower living in her vibrant blooming garden she said it was for my niece's birthday. The chosen theme was Trolls, based on the DreamWorks movie.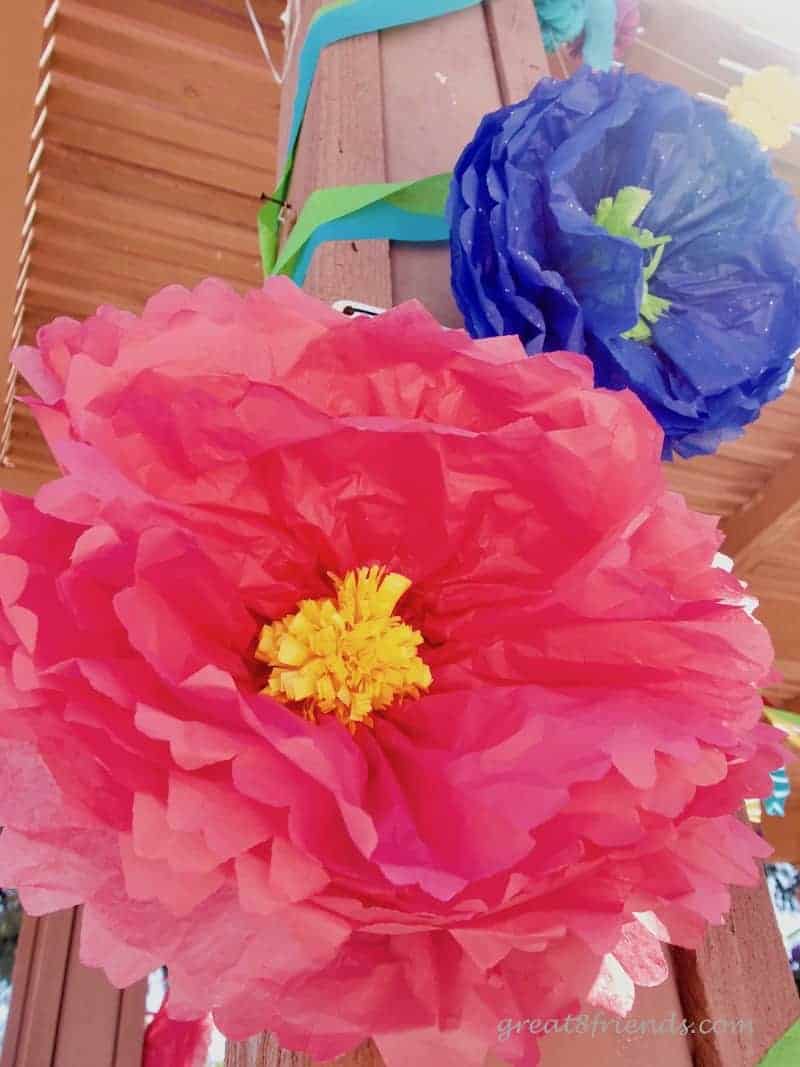 Just to let you know, some of the links on this page may be affiliate links, which means that Great Eight Friends will earn a small commission from purchases made through these links (this does not change your cost). These earnings help to support the cost of running this website. Thank you so much for your Gr8 support!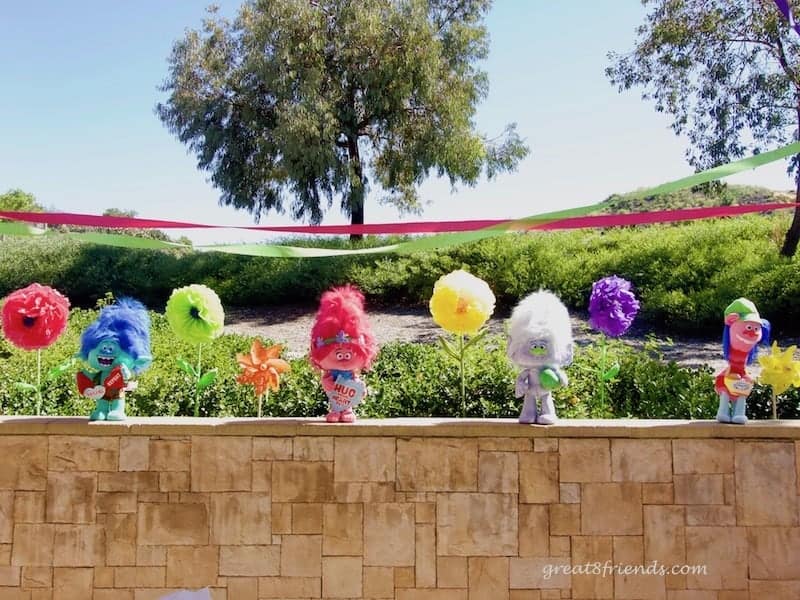 Nonna Anna said she was going to try to re-create that tissue paper flower to decorate for the party. She envisioned a Trolls garden.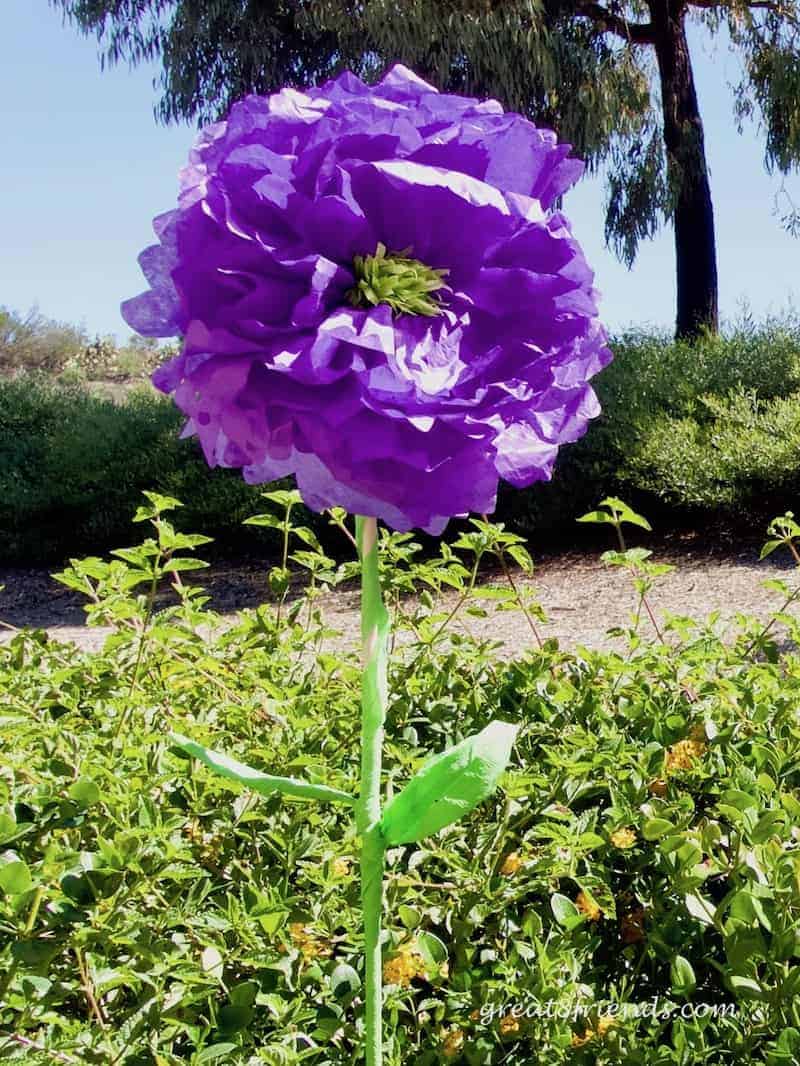 I immediately asked if I could help with this Trolls birthday party. I love crafty things and I LOVE doing fun things with my mother-in-law!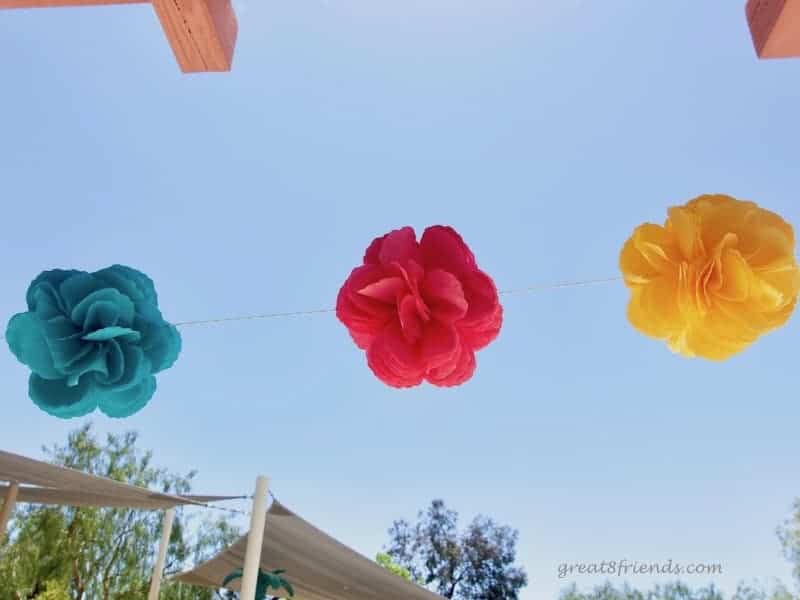 When I told Debbie how excited I was to be helping with a child's birthday party, she told me that Sizzix had the perfect die-cut for a tissue paper flower garland...and of course she lent it to me! (Gr8 Friends are so helpful!) Anna and I had a lot of fun cre-8-ing the giant paper flowers and then using my Sizzix Big Shot to make the garland...we even made little treat boxes with another Sizzix die!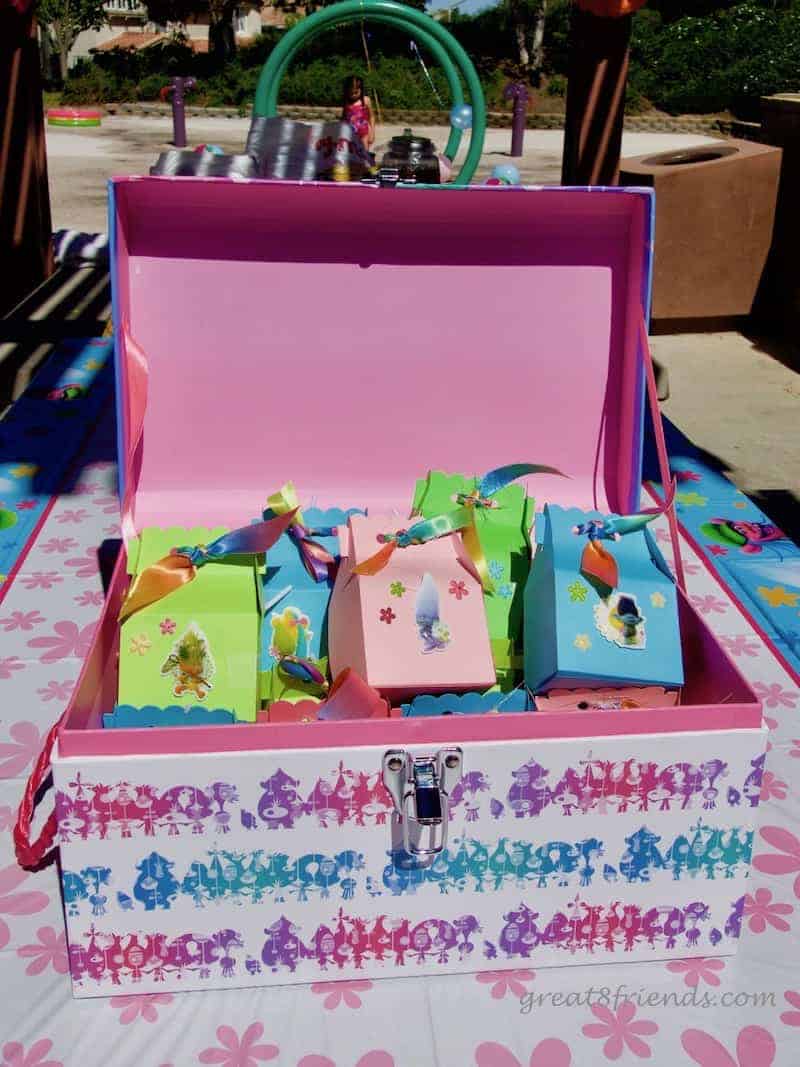 The day of the party was sunny and beautiful and we had so much fun decorating the park.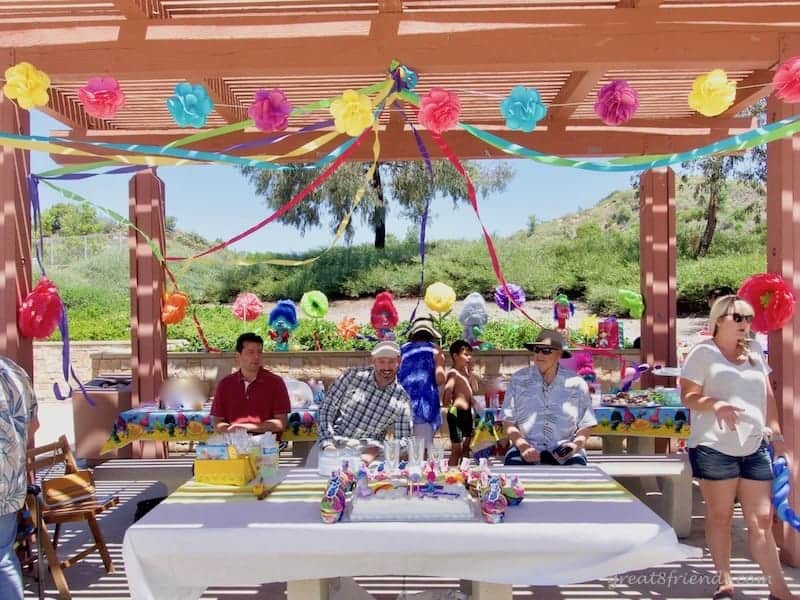 Nonna Anna and the birthday girl's dad, Preston, made sandwiches on rainbow bagels; a Gr8 idea following the theme perfectly!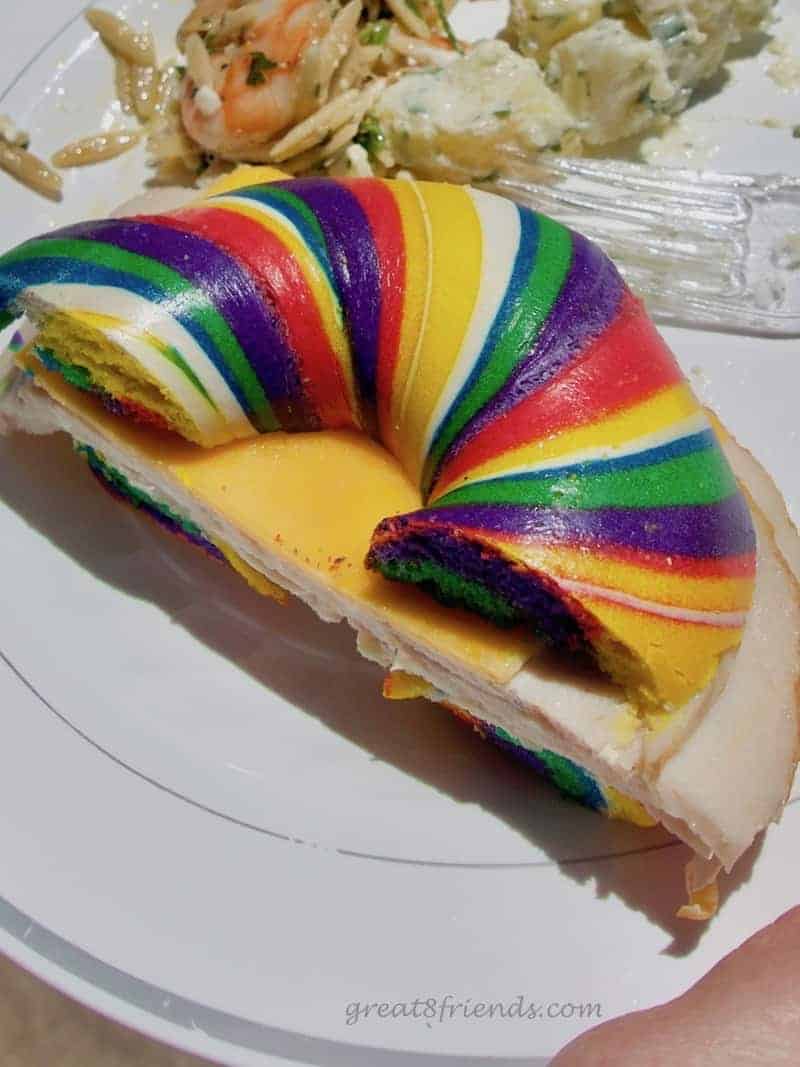 The cake was bought at Costco and small Trolls movie figurines were added to make an easy, affordable, and beautiful 6 year old's birthday cake.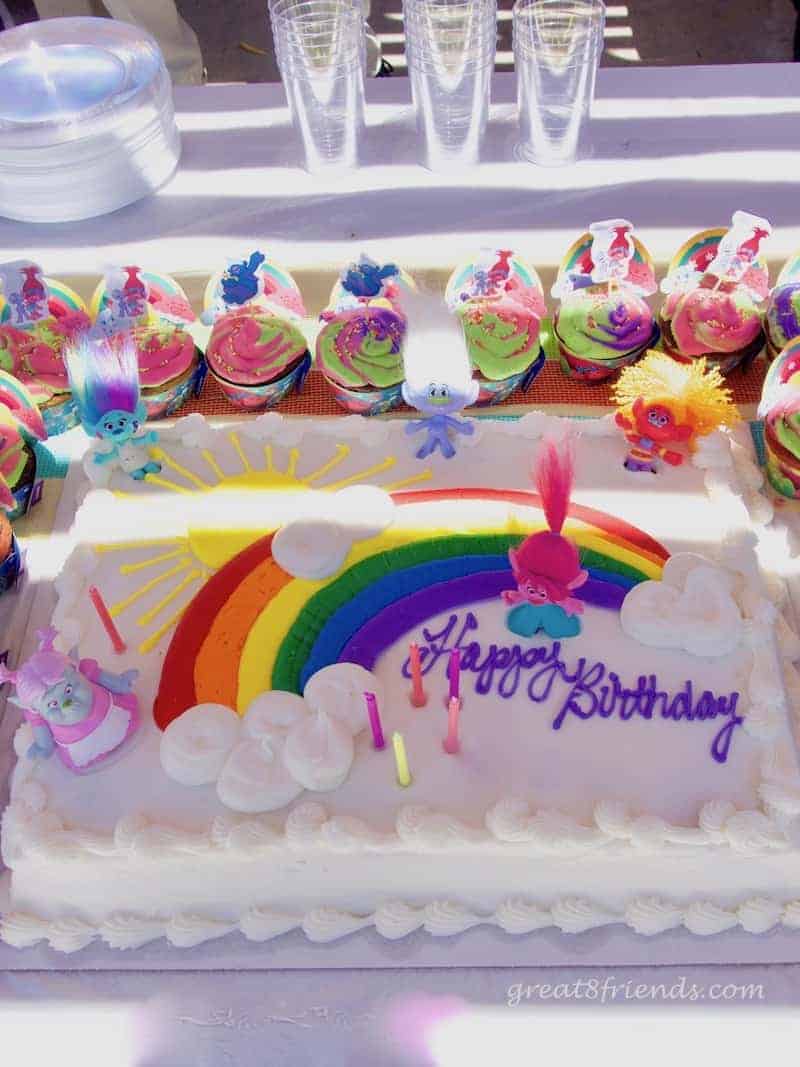 To complete the cute decorations, Preston had found Valentine and Easter plush Trolls dolls on clearance. These 2-foot tall dolls lived among the tissue paper flower garden during the party setting a perfect tone.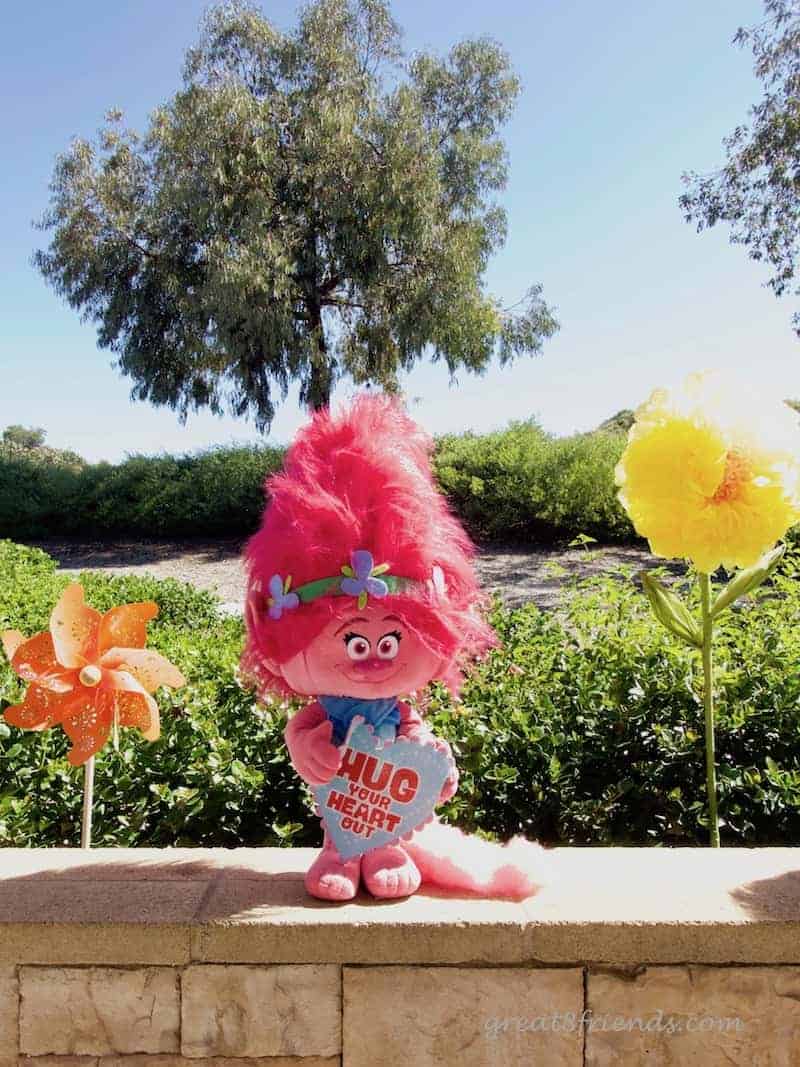 The colorful decorations set the perfect fun vibe for the birthday party and children and adults alike had Gr8 Fun!
If you decide to create the garland or the treat boxes, here are the links!