When seeing the word "caviar," if you're like me, the first thing that comes to mind are the teeny tiny (and often pricey) fish eggs! But when you see that the word that precedes it is "Texas," you know it's gonna be good and hearty! Well, my friends, this Texas Caviar is TEX-cellent! Full of color and full of flavor!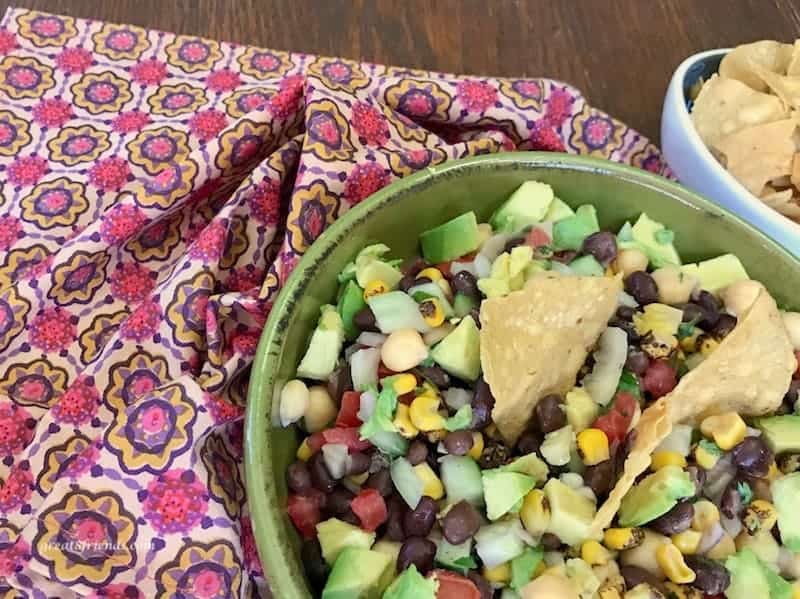 When given Texas Caviar as my assignment for Kyle and Joel's Backyard Barbecue Great 8 Dinner, I knew exactly what recipe I was going to use! Having tasted several versions of this dish before, this one beats them all in my eyes…and in my belly!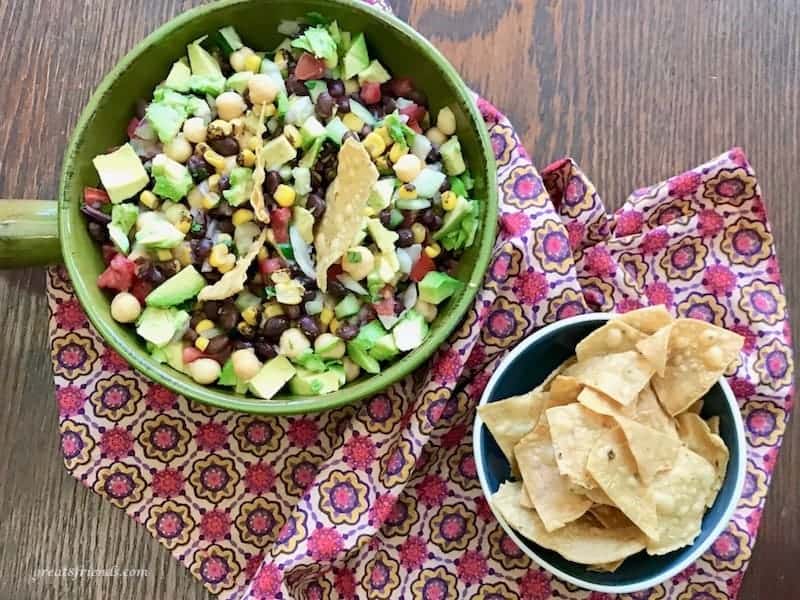 I am fortunate to work with a group of gals at Sizzix who are amazingly creative and also love to cook! And we all love to eat! You might wonder how I know this! Well…in celebration of each of our birthdays, we always honor the birthday girl with an array of deliciousness. It's the best! I'm always hoping with fingers crossed, that when I walk in, I will see my sweet friend Gabby's Texas Caviar! She never disappoints! Whatever she makes is always amazing, but this is one of my favorites and I'm sure it's everyone else's too! The last time she made it, I barely finished asking her for the recipe when she had the simple list of ingredients already written down for me! She's the best! I bet you wish you had a sweet co-worker like Gabby in your midst!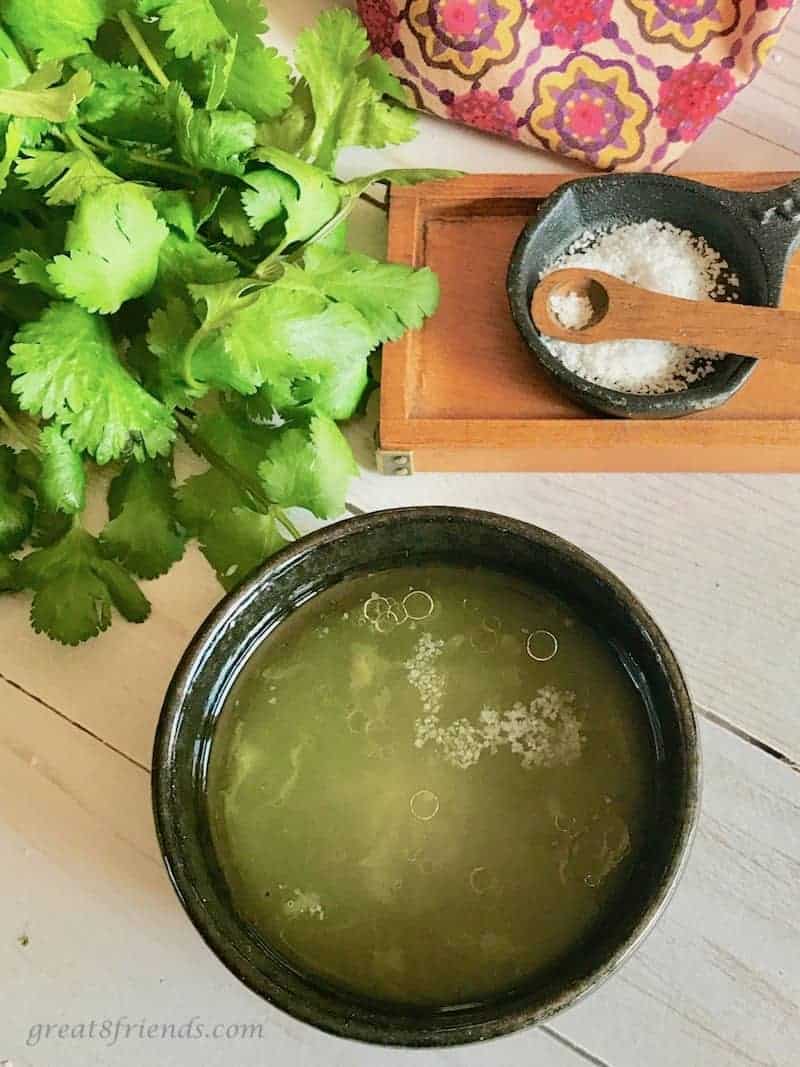 The mixture of the 2 beans with the corn and cucumber creates an amazing fresh combination of flavors...and the simple dressing brings it all together. The ingredients are so simple, that I'm pretty sure I had everything already in my kitchen…that's how easy it is!
I've always loved individual servings at parties!! Tiny cakes, mini pies, soups or sandwiches, you name it! Serving this TEX-cellent Caviar in assorted sized dishes, makes it a fun way to entertain...especially since some people like having "their own"!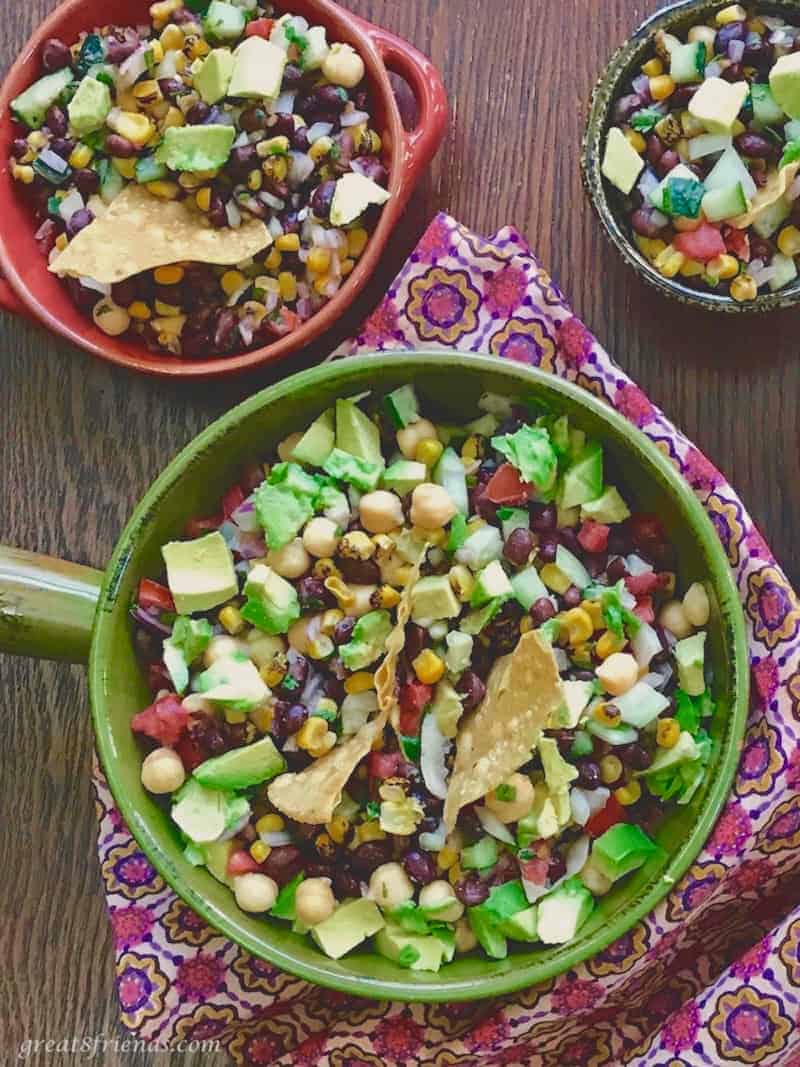 So my friends, get your tortilla chips ready! It was a hit at Kyle and Joel's Gr8 dinner. It's always a hit in the Sizzix art room. And Gabby and I are sure that you're going to love every bite!
Texas Caviar
A delicious (and less expensive) take on the "elegant" caviar! Refreshing and delicious! Everyone loves an easy appetizer!
Ingredients
4

cans

black beans

,

drained and rinsed

1

can

garbanzo beans

,

drained and rinsed

3

medium

tomatoes

,

diced

1

green onion

,

sliced

1

cucumber

,

diced

2

small cans

corn (14.5 ounces each)

,

drained and rinsed (*see Gr8 tip below)

1

Lime

,

juiced and measured

Olive oil,

equal amount as lime juice

Sea salt

3/4

cup

cilantro leaves

,

chopped

1

avocado

,

sliced or diced
Instructions
In a large bowl, combine thoroughly both beans, tomatoes, onion, cucumber and corn.

In a small bowl, whisk together the lime juice and olive oil. Season with sea salt to your taste.

Add dressing to the bean mixture. Gently and thoroughly combine (I mix it gently with my hands).

Taste test for seasoning. Need more Lime juice? Salt?

Stir in the chopped cilantro.

Place the bean mixture in your serving dish of choice.

Arrange avocado pieces on top.

Serve with tortilla chips.
Notes
Gr8 Tip:
Another way to serve Texas Caviar is similar to a layered dip, with a layer of refried beans on the bottom.
*An alternative to the canned corn is to use frozen corn (3 cups, thawed). I like the frozen, bagged fire roasted corn at Trader Joes.