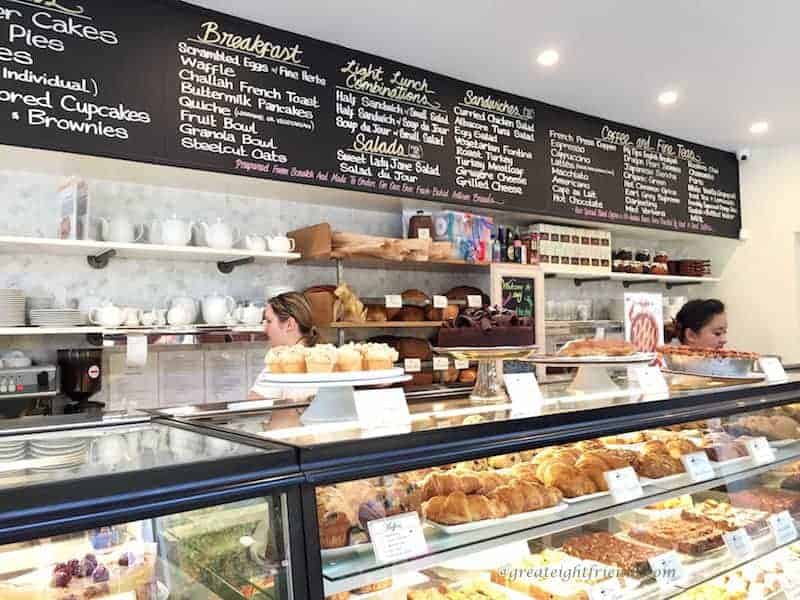 It seems like I'm coming late to this party but if you live near or are visiting West Hollywood, Santa Monica, Encino, or Newport Beach, you MUST plan to visit Sweet Lady Jane Bakery. Oh My Goodness...It is Pure Goodness! And Oprah agrees!
Since publication of this post, the Newport Beach location has closed. 🙁 But please visit their locations in Los Angeles.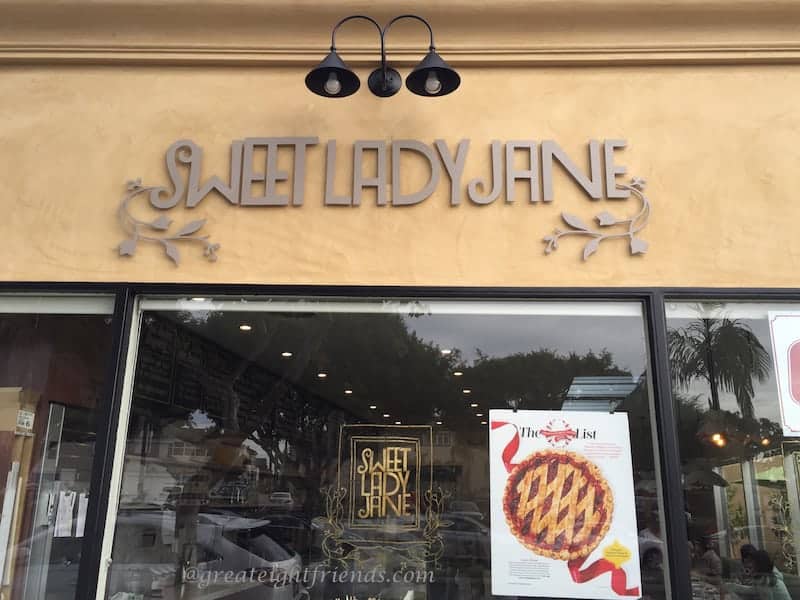 Vince and I do our daily morning walk and generally stick to the same route every day. But right after Christmas, Birthdays, and New Year's we felt like we definitely needed to walk further...like maybe to Nevada! (Would that take the extra pounds off?) We didn't get to Nevada because we found this darling new-ish bakery/café. And, of course, we needed to eat...AGAIN!!
I knew I would love it from the minute we stepped through the door.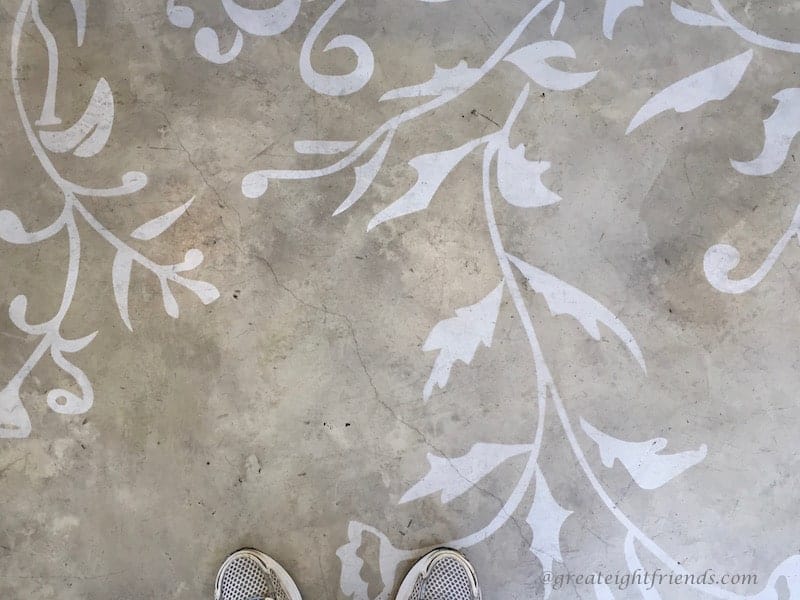 And if the floor wasn't cute enough, just look at those cases of yumminess! (is that a word?)
Beautiful cakes...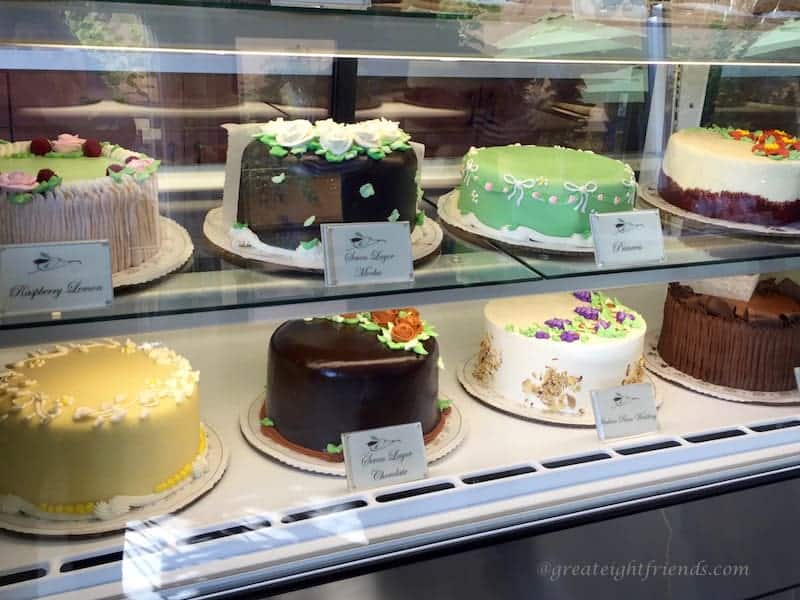 Delicious Pastries...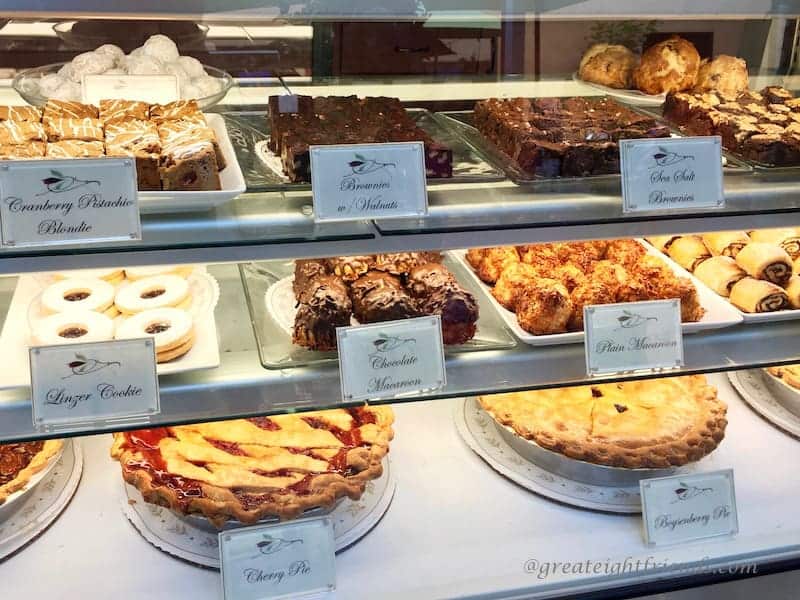 They serve breakfast and lunch and do catering for all occasions. And the coffees are delicious!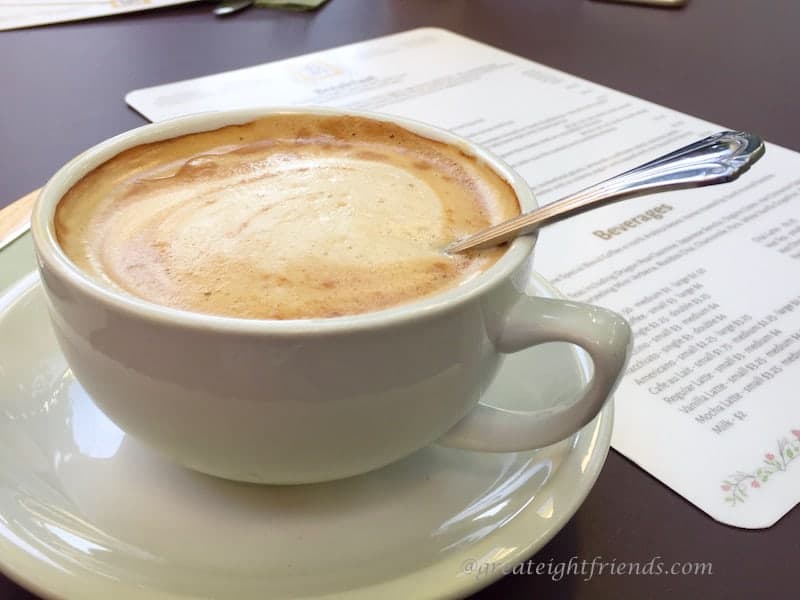 There is a European style courtyard at the Newport Beach location where you can enjoy your coffee and treats.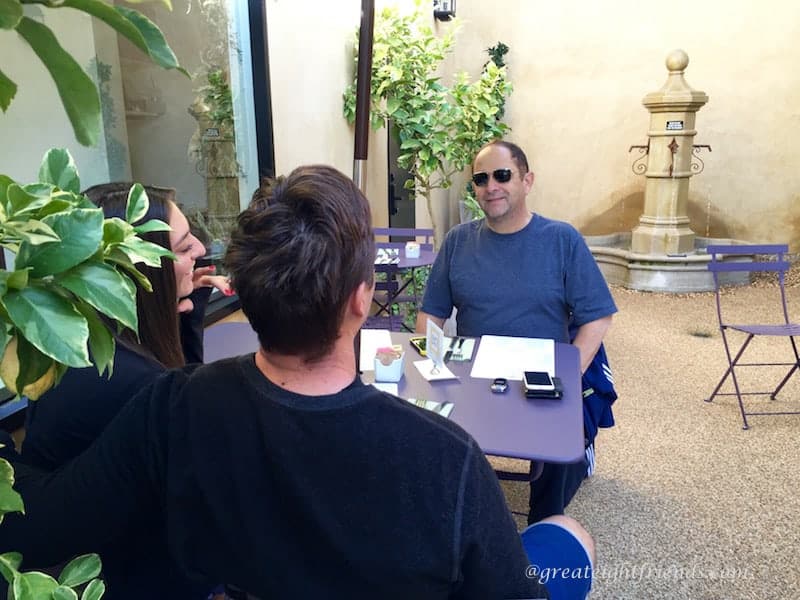 The ambiance is delightful but, more importantly, the food is fresh and tasty and the service is attentive.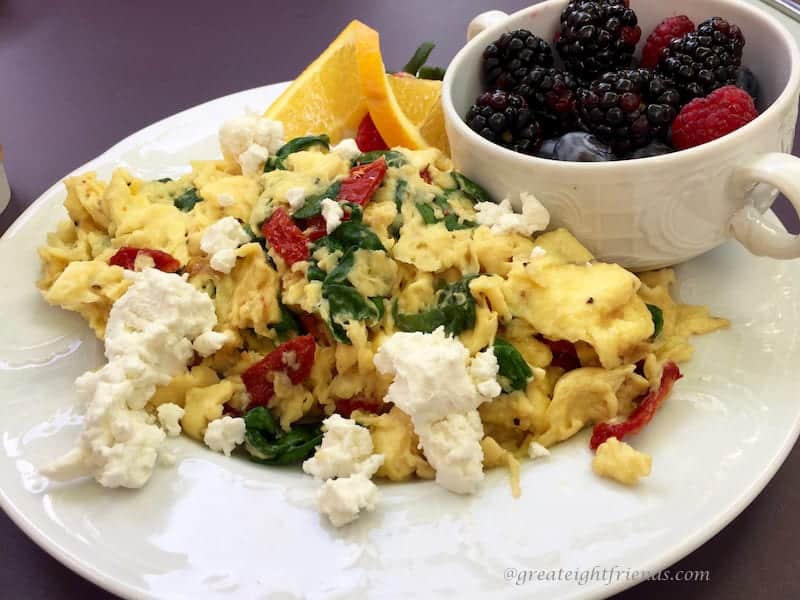 It's nice to have a Gr8 choice for breakfast and lunch...Sweet Lady Jane is definitely a new favorite for us!
And even though I love to bake my own cookies and decorate cakes for loved ones, this delightful little bakery will be my life saver when time is short.
Sweet Lady Jane Bakery