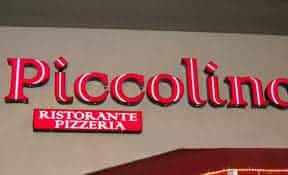 Piccolino Ristorante is a charming Italian restaurant with an intimate setting tucked away in a strip mall in Mission Viejo. From the moment you set foot inside the restaurant, Piccolino's mission is clear...that each of their patrons walk away with a classic taste of Italy.
The quality of the food is amazing, everything is made with the freshest ingredients. The cuisine includes artisan pasta, signature pizzas, fresh wild caught fish and succulent meats and poultry. A similar fare can also be found just a couple of miles away at their sister restaurant Delizie.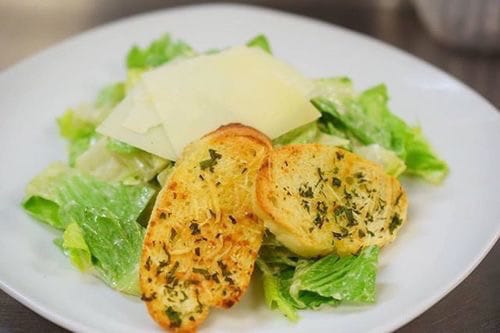 On a recent Friday night Tim and I visited Piccolino's new location (just across the parking lot from their original location) along with another couple. It was a busy Friday night and we had a 6:30 reservation.
We were told our table wasn't ready so the owner, Sal Faso, escorted us to the bar and offered us a round of drinks on the house for the inconvenience of waiting.
As soon as our drinks were served we were told our table was ready; there was no wait at all! Sal cares a lot about his customers and if there is ever the slightest problem, it is attended to immediately.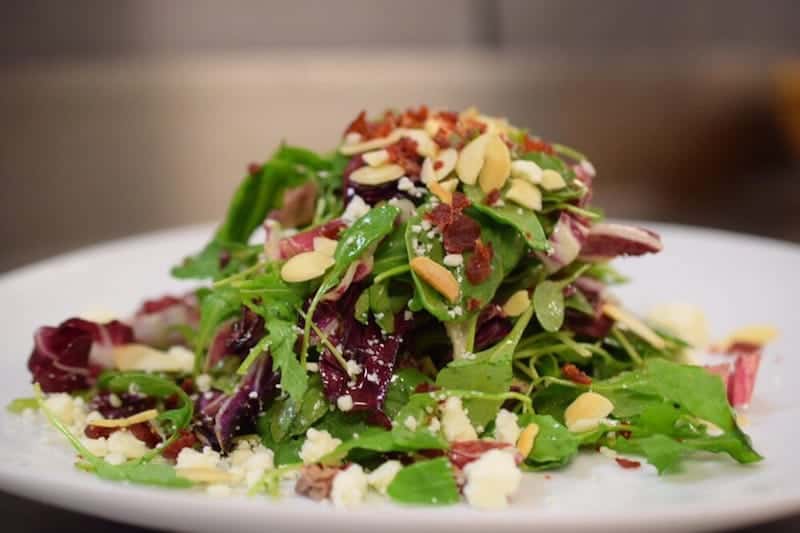 A few of the selections that we shared that evening were the Divina Cesare, a simple Caesar salad with romaine lettuce, shaved Parmesan, crostini and a light and creamy Caesar dressing (it's all in the dressing!) and a Tricolore all'Italiana, a spinach, radicchio and arugula salad served with crispy prosciutto, toasted almonds, feta cheese and a lemon vinaigrette.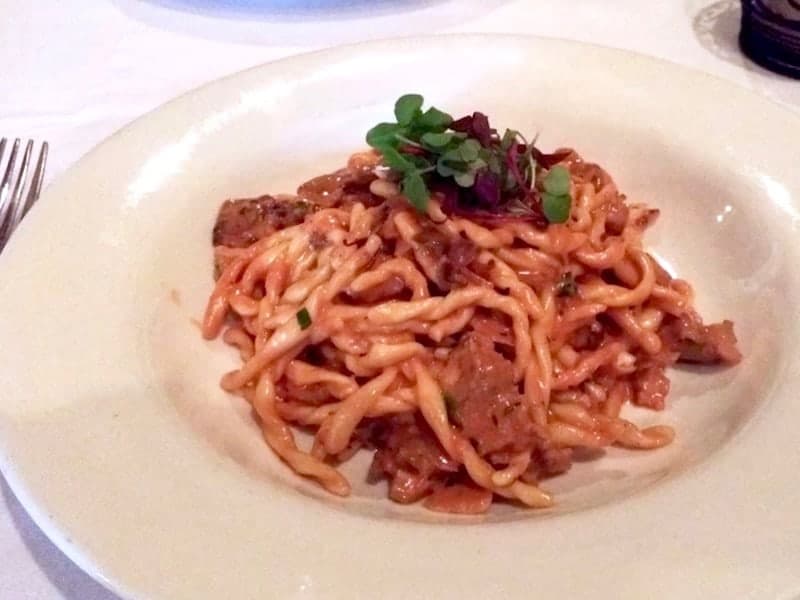 Our dinner included Lasagna al Forno, Tim's favorite, a homemade baked layered pasta crèpe, meat ragu, ricotta, mozzarella, and béchamel sauce and my personal favorite, Fusilli Salsiccia and Funghi, a corkscrew pasta with Italian sausage, onion, mushrooms, tomato sauce and pecorino cheese. We were all pleasantly full but had room to share a couple of desserts.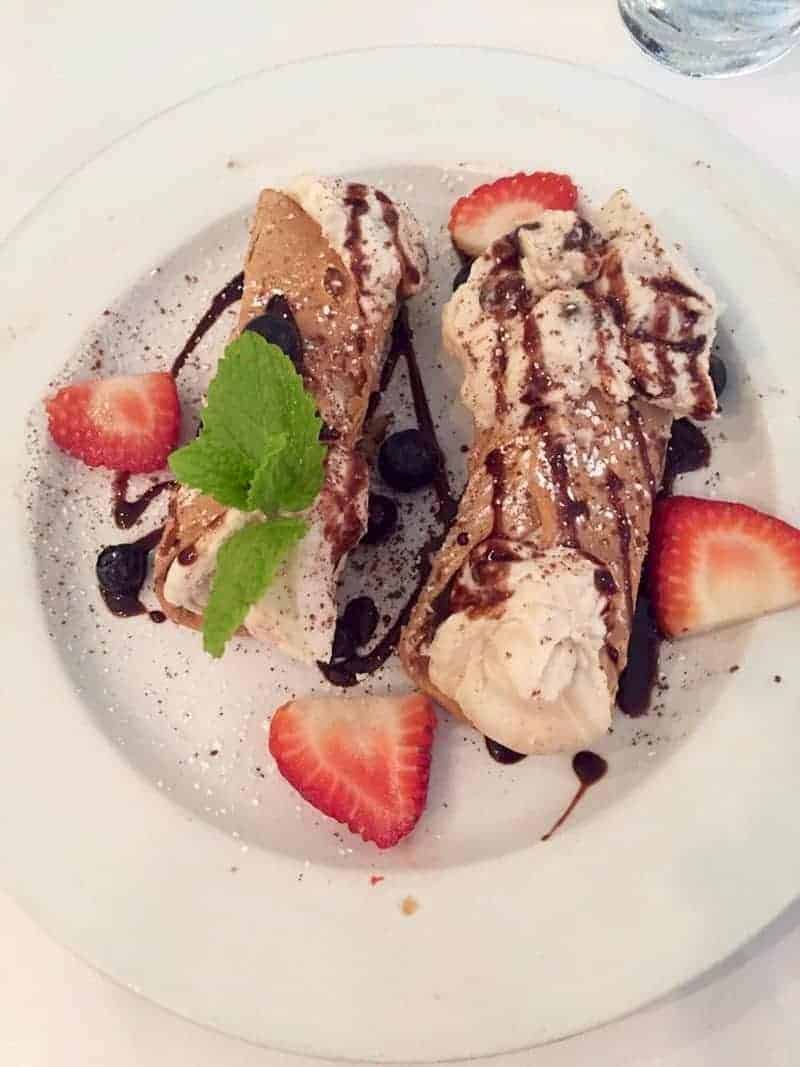 No Italian dinner would be complete without traditional tiramisu and cannoli. All dishes were tasty and beautifully presented.
The portions are generous and easily split, but be aware that there is a split charge. There is a also a $15 corkage fee if you bring in your own bottle, but is complimentary on Tuesdays, Thursdays and Sundays (limit 2 bottles per table).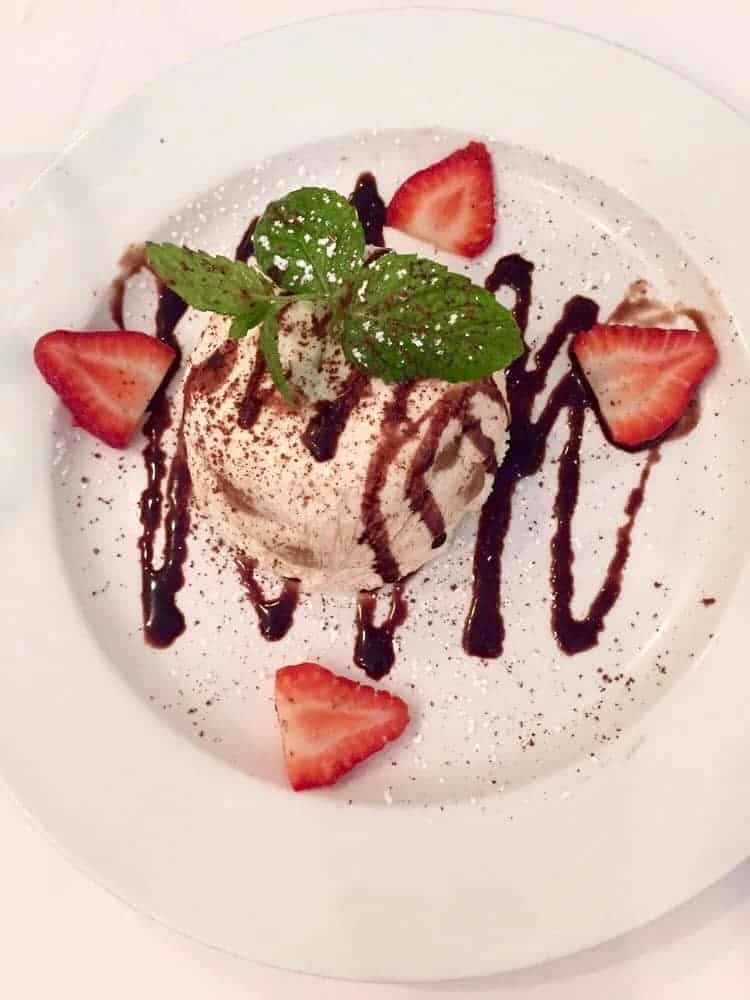 Piccolino Ristorante — 28719 Los Alisos Blvd. — Mission Viejo, CA — 92692 — 949.380.7261