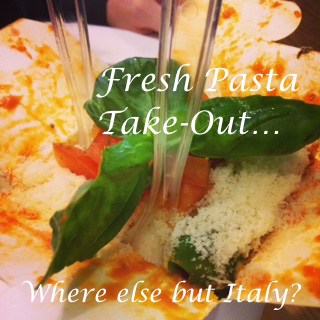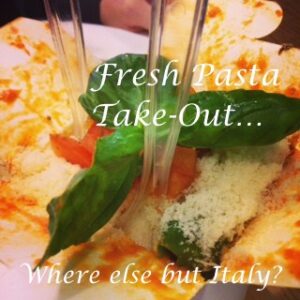 Home from the most amazing 2 weeks in Italy, and Phil and I are missing the tastes and sights of that amazing country already. We visited 5 cities and enjoyed all the flavors in each one, I couldn't wait to share some of our favorites with all of you. For the next several weeks you can follow along as I post articles and pictures of our favorites restaurants along the way. Here we go....
First stop: Venice → Dal Moro's Fresh Pasta To Go
Casual, walk up, stand and eat!
We had several recommendations for this quaint and very tiny spot! One was from a friend's son studying abroad in Venice and the other was from a family friend who had just been there (as well as chatter on those narrow Venetian streets). This place was a casual, delicious hit! We went twice, both times for lunch. It is "to go" only, fresh pasta made to order. Choose your noodle type, your sauce add-ons and step aside.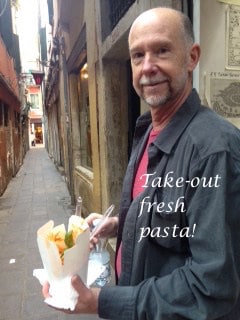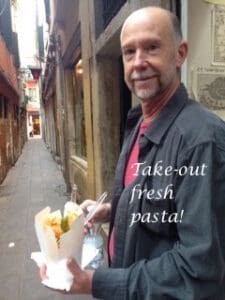 Phil and I shared our lunch each day and seemed to choose the same noodle shape each time! One that was the easiest to eat and walk...whichever tube pasta they made for that particular day. The sauce we chose the first day was their signature pomodoro with basil. Oh my goodness! Heaven! Our second visit there we chose a similar sauce but asked them to kick the spice up a notch and add a bit of Parmagiano, oh yes! Perfection!
When your food is ready, your number is called and they have 2 requests:
You eat it immediately. Don't go home to eat it, it'll settle and the fresh pasta will become mush.
Dispose of your take-out cartons properly. Do not litter those beautiful narrow streets along the water.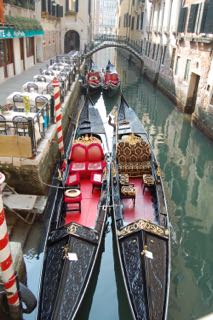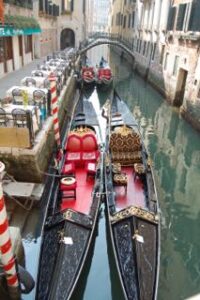 We walked along the streets and shared our carton of deliciousness each time, even in the rain huddled under the awning of a shoe store...where I ended buying a pair of shoes later, of course! After a day strolling through this beautiful city as gondoliers sing through the canals, a stop at Dal Moro's is sure to hit the spot!
Trip Advisor voted this little gem the #1 restaurant in Venice.
Dal Moro's — Calle de la Casseleria, 5324 — Castello, 30122 Venice, Italy
Check-in tomorrow for another restaurant review from Veneto!
Ciao,
Debbie