If you need a gift idea for Mom, we've got you covered! We've curated a list of some of our favorite things for Mother's Day gifts.
Here at Great 8 Friends you know we love to throw parties and we also love giving presents!
Often these gifts are some of our favorite things. It's always nice to be introduced to new products, whether practical or prettifying, so we decided to share with you, our Gr8 Friends, a few ideas.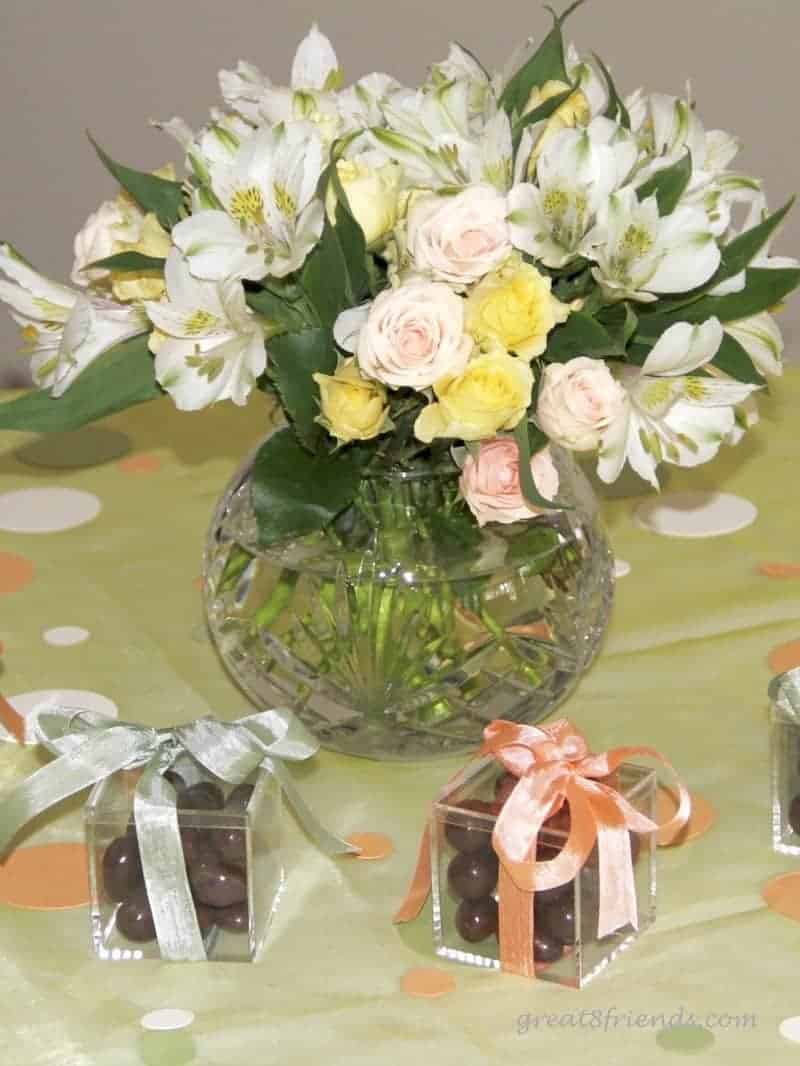 If you're looking for a gift for mom or you want to treat yourself, read on!
Practical: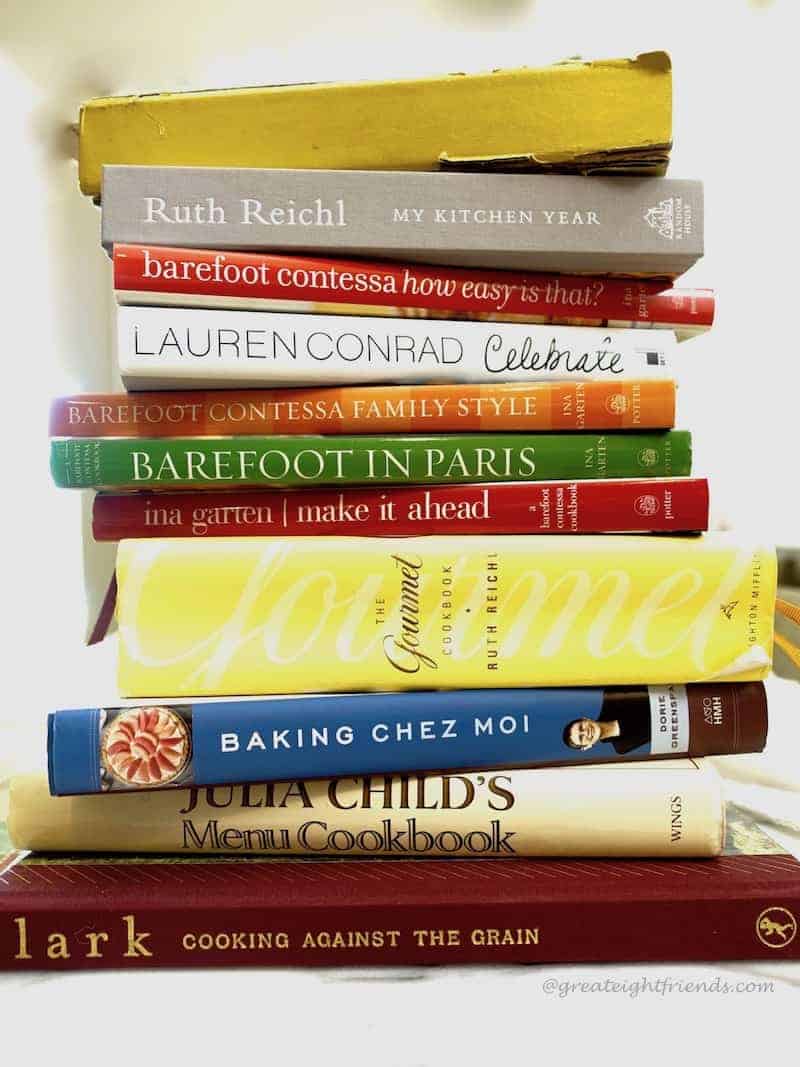 One of the best gifts you can give a cook or baker is a beautiful cookbook. There are so many to choose from, check out our favorite reads here.
A few of Debbie's favorite things are her mini spatulas and utensils. If you've read any of her posts, you know Debbie loves anything that is mini! She also loves the hard plastic spatulas that come with her Cuisinart appliances. Here is a cute set of Cuisinart Mini Spatulas, and they are perfect Mother's Day colors!
We all have our cast-iron skillets on our "favorite things" lists. While they may not be pretty, they sure do cook efficiently. And Jurga has introduced us to one of her favorites, a cast-iron grill pan. Jurga says she cooks with hers at least 3 times per week. It is healthy and easy; and the pans aren't expensive!
Another small appliance loved by more than one of us is the immersion blender. I recently had to buy a new one (my old one burnt out, that's how much I use it!) and after some research decided on this Cuisinart Hand Blender. It even comes with a chopper/grinder attachment that makes chopping herbs and nuts a breeze.
The most expensive item of our favorite kitchen gadgets is the KitchenAid mixer. We each have one and they get used often. Since these mixers last forever, it is a wise investment. There are a few different sizes and scads of delicious colors. So dress up your kitchen with a work horse, you won't regret it!
Personal and Prettifying:
L'Occitane's Shea Butter Hand Cream is a favorite of Debbie's. And the small tube is the perfect purse size!
There's nothing like a Gr8 scrub for your shower. And we love these sugar scrubs from The Little Market, in a variety of yummy scents. The Little Market is a non-profit "dedicated to the economic self-sufficiency of women worldwide through dignified income opportunities."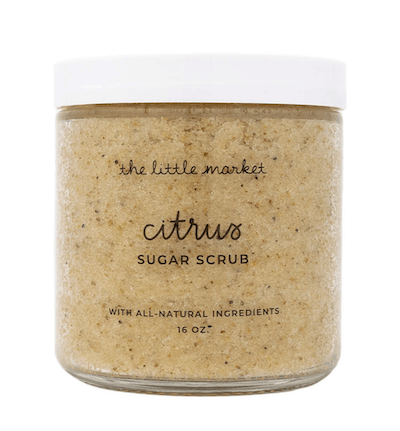 I love to have these scrubbing gloves in the shower to go along with the sugar scrub. They add another level of exfoliation to the scrub; leaving your skin soft, smooth, and glowing.

If you don't have time for a full manicure, these nail strips are AMAZING! I used them throughout this past year when I couldn't get a mani/pedi. (Vince hates the smell of polish, so these were wonderful!) But they're also Gr8 to take on vacation for a touch-up. Easy to use and the polish lasts!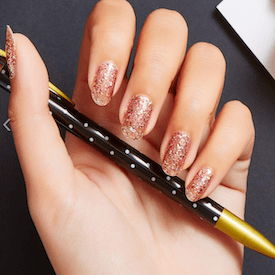 Summer is coming and slippers might be the last thing on your mind. But if you need an idea for a lovely gift, Ugg slippers are our favorites. They come in several styles, moccasins, scuffs, mules; and Jurga wears her Ugg boots as slippers!

The BEST Gift Ever!
My sweet son and daughter-in-law gave me a digital photo frame a couple years ago and they upload photos of my grandsons. Whenever I look at the frame there's a different photo and sometimes I get a new one! The photos can be uploaded from anywhere by anyone who has been invited to share.
We gave my mom (great-grandma!) a digital frame and all of her kids and grandkids upload photos so she always has current photos of all of her babies!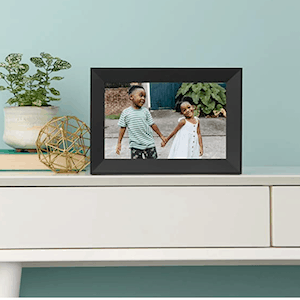 Yummy Gifts:
If your mom loves a cup of tea, check out Perennial Tea Room. They are located in Post Alley in Seattle but ship anywhere. And they have delicious teas!
Whether waking up with your morning coffee or having an afternoon cup of tea, it's nice to drink your hot beverage of choice out of a pretty mug. Each of us have a few meaningful mugs we enjoy using.
And if the cup is from a special person, you automatically think of them when drinking from it!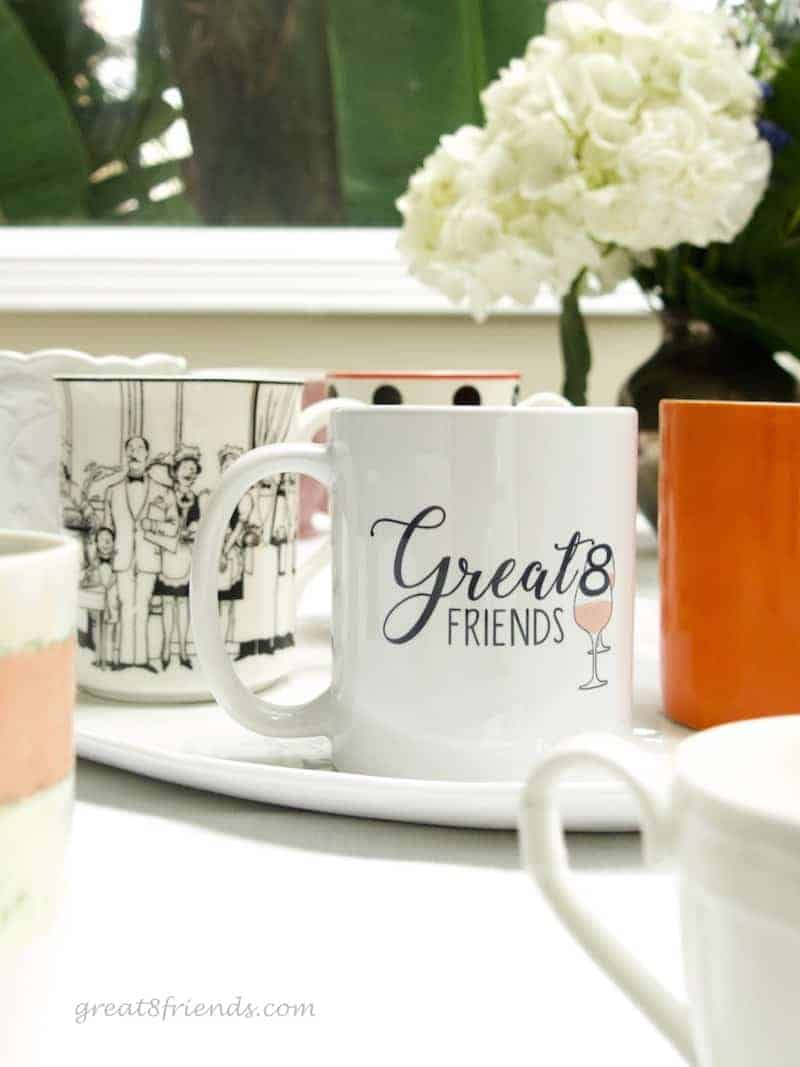 We would love to hear what your favorite things for Mother's Day are, too! Please let us know in the comments.