For the past 365 days we have all enjoyed Celebrating Anna's 60th Year! Her Instagram #daysto60 affirms that she considers every day a gift! And of course the Great 8 wanted to celebr-8 with her. Usually it is just the 4 of us gals that go out to dinner to honor the birthday girl, but this is a big one and just like we did for Jurga, the 6 of us took Anna and Vince out to dinner.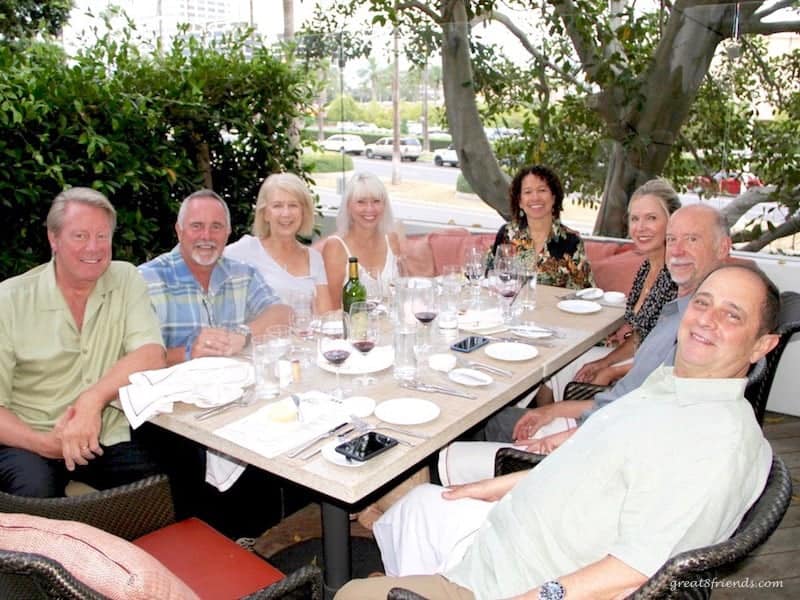 It's not easy to do but we were able to find a spot that Anna and Vince had never dined at. We picked them up and drove only about a mile from their home to the Island Hotel, in Fashion Island, Newport Beach. (Now closed.) Once inside the hotel, we ventured into the Aqua Lounge and started our evening, well of course, with libations.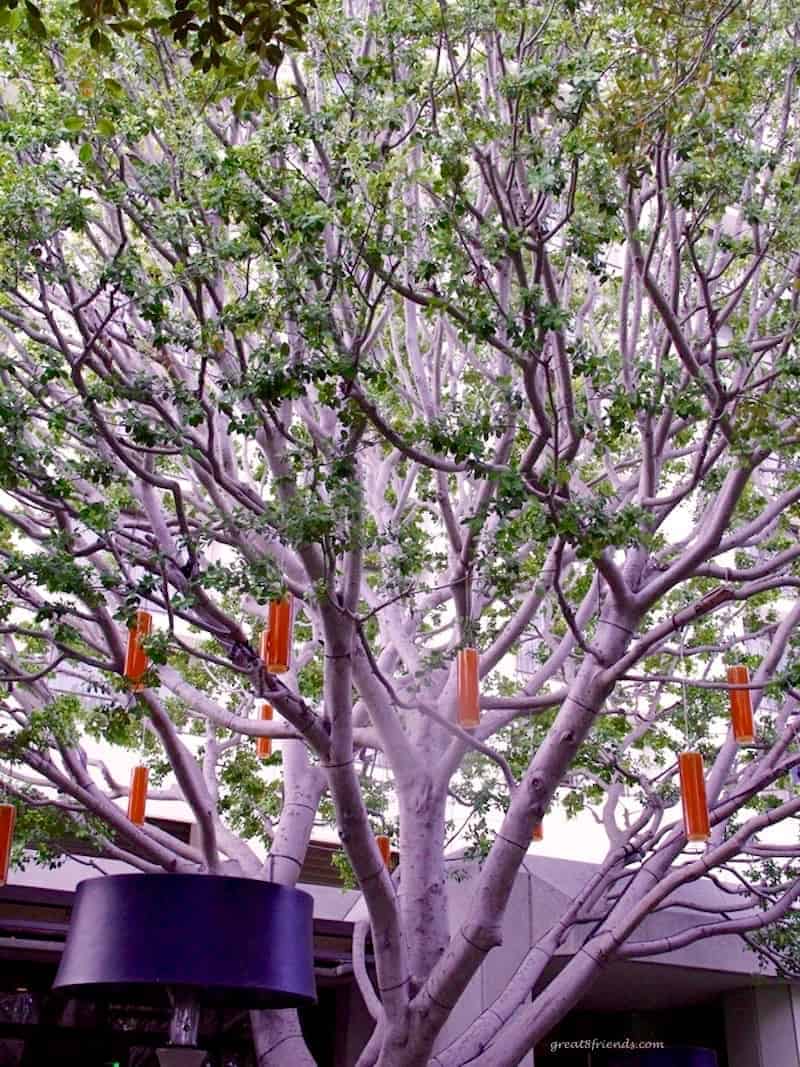 After a round of cocktails, we went to the hotel restaurant. From the first step onto their patio we knew it was going to be a comfy and fun evening. We were seated at a cozy table under a beautiful tree with just enough music in the background from the cocktail lounge to accompany our laughter. An unusually balmy night in Newport but a perfect evening to celebrate our dear friend!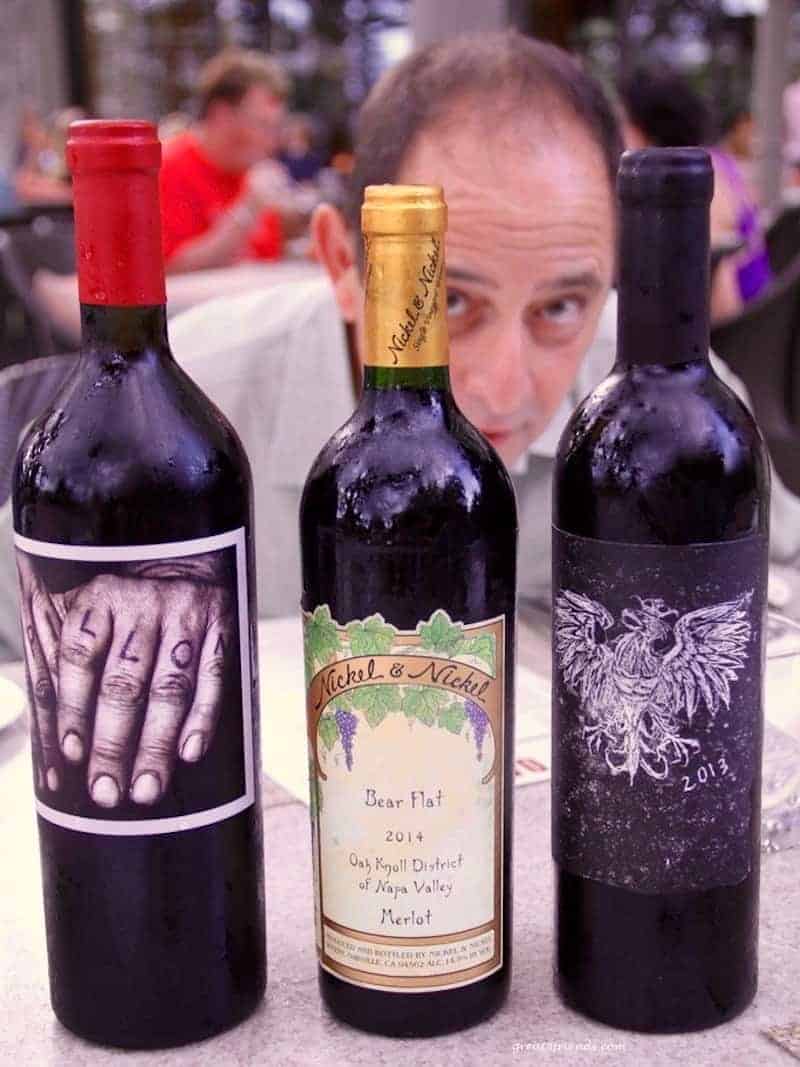 Joel dug into the wine refrigerator and shared three great reds! A simple variety of dishes were offered on the menu and each of us loved what we ordered.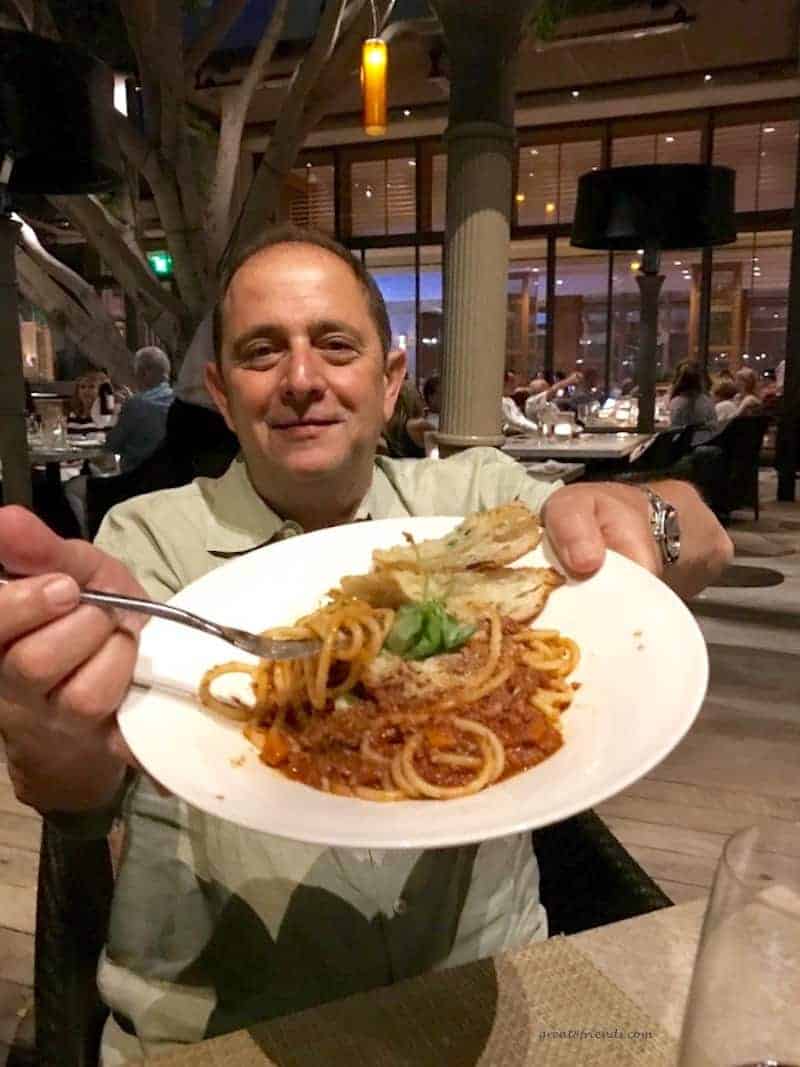 To start we enjoyed the Shaved Prosciutto & Fig Thin-Crust Pizza and Oysters on the Half Shell. Some of the entrées we ordered were Seared Salmon, Grilled Pork Chop, Bucatini Bolognese, Roasted Chilean Sea Bass.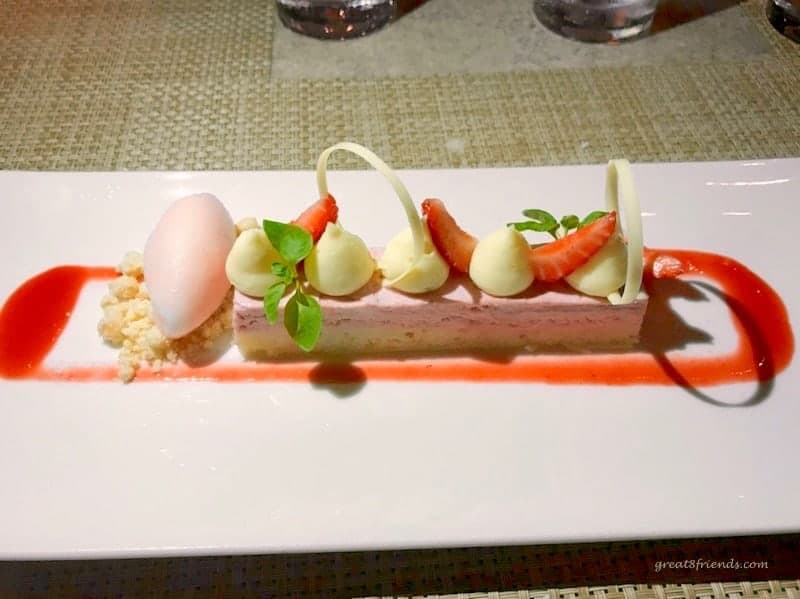 For dessert we had the Strawberry lemonade, a lemon cake with strawberry mousse, milk crumb and lemon sorbet. Delicious!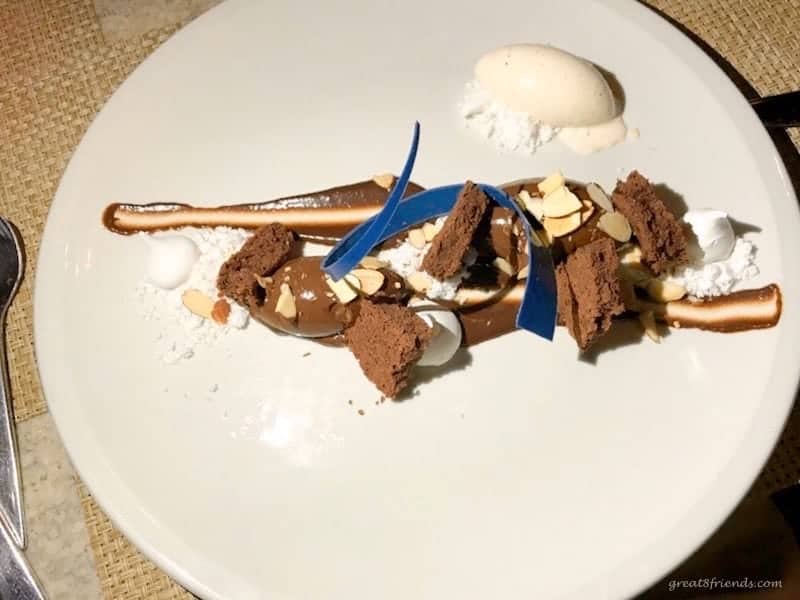 Of course one dessert would never be enough. So we also loved the Coconut Cremeux which was a chocolate flourless cake, coconut chocolate cremeux and almond ice cream. Double Delicious!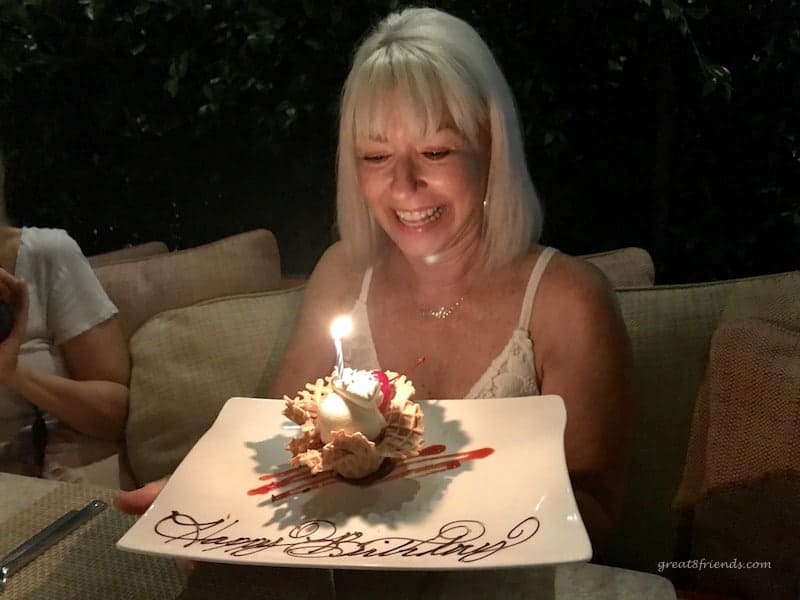 And of course Anna enjoyed her Birthday ice cream surprise. And if that wasn't enough, the birthday girl indulged in a chocolate martini! She said it tasted like a Yahoo with a bit of kick. YUM!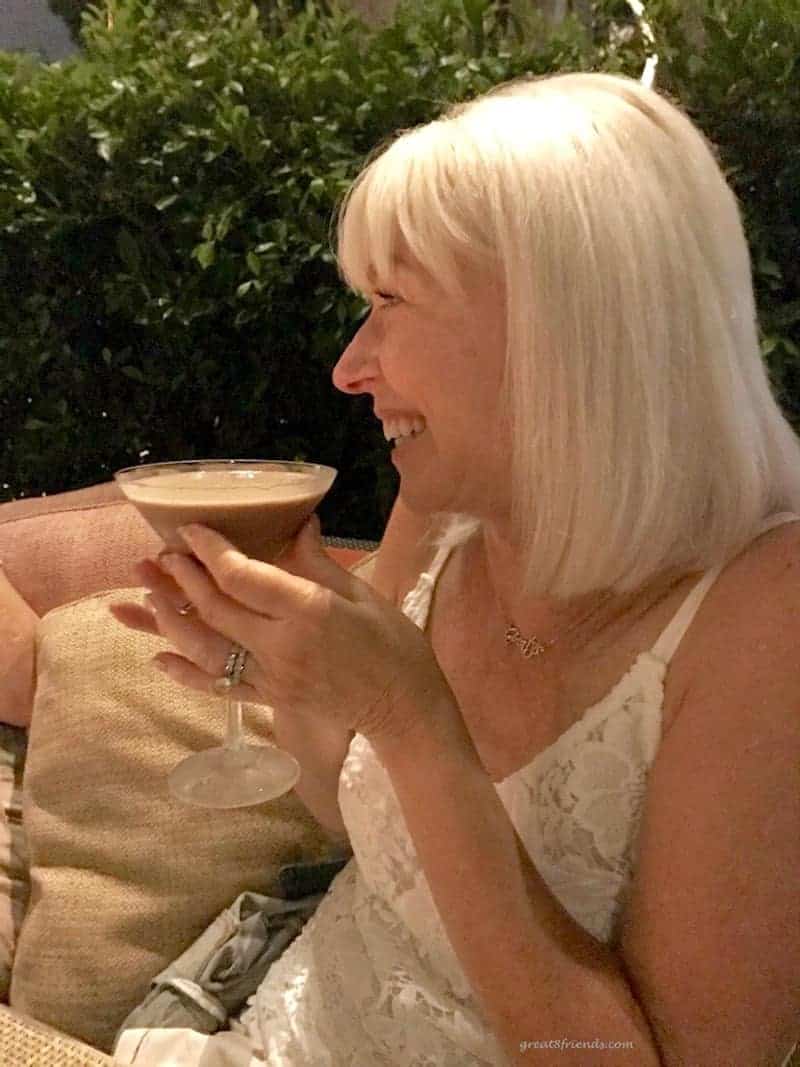 We couldn't wait to give Anna her gift from us. We started a tradition over a decade ago giving each other an "O" Tiffany ring on our 50th birthday. When the four of us are together, we wear our ring as it isn't a reminder of how old we are rather a reminder of the long friendship we have shared.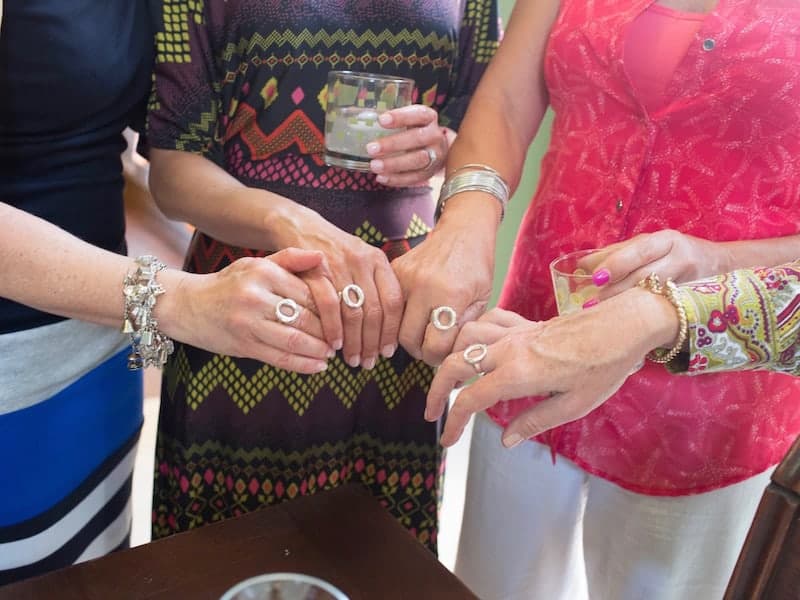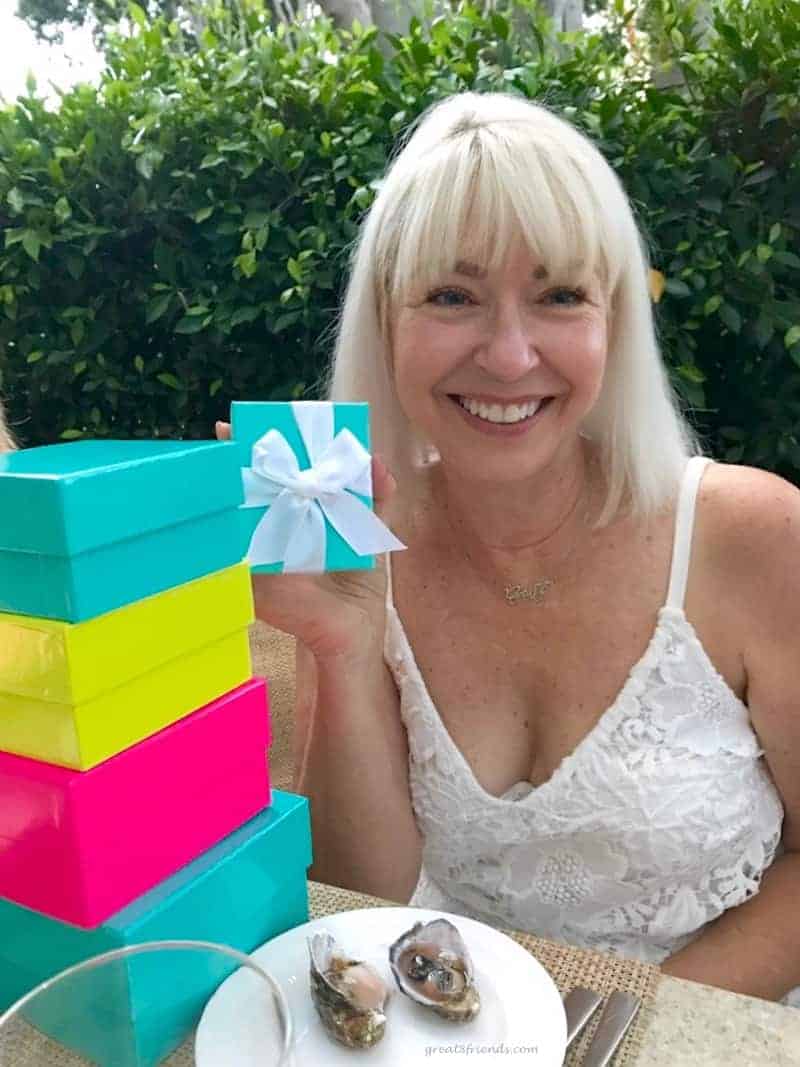 To celebrate our next decade together, we now give Tiffany "O" earrings. We made Anna work a bit for hers! You look Mah-Vah-Lous Dah-Ling!!!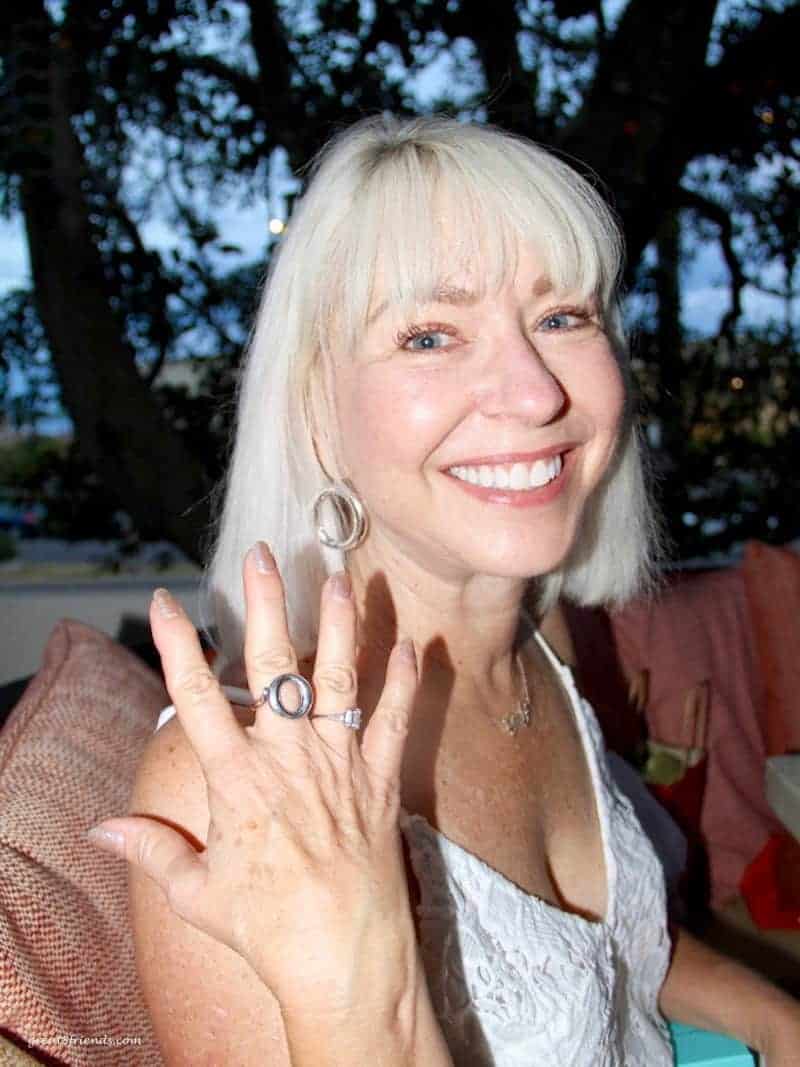 We don't want to go but our tummies are full, the wine bottles are empty and all good things must come to an end.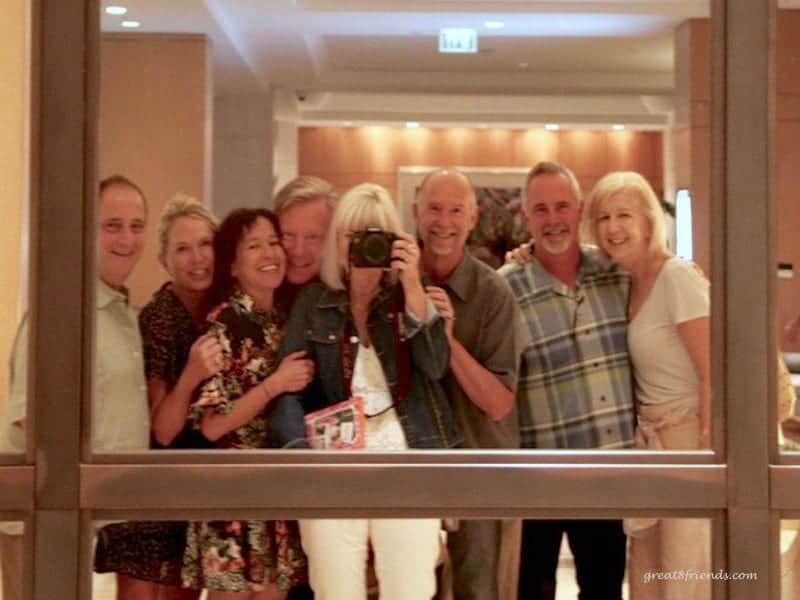 First, one more photo. Is this how a 60 year old takes a selfie? Here's to the next decade with our dear friend! And as Anna says,
"When you are this side of the dirt, eat cake and celebrate!"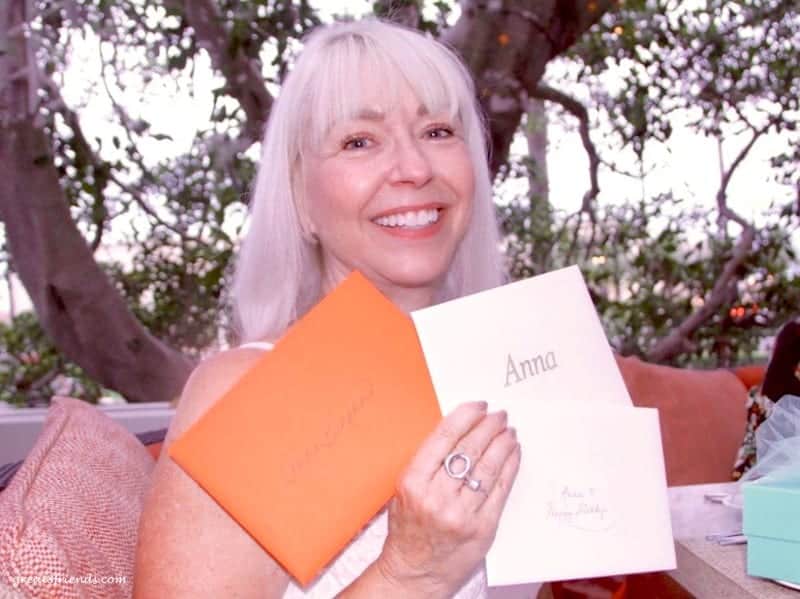 SaveSave
SaveSave
SaveSave
SaveSave
SaveSave
SaveSave
SaveSave
SaveSave
SaveSave
SaveSave
SaveSave
SaveSave
SaveSave
SaveSave
SaveSave
SaveSave
SaveSave
SaveSave
SaveSave
SaveSave
SaveSave
SaveSave
SaveSave
SaveSave
SaveSave
SaveSave
SaveSave
SaveSave
SaveSave
SaveSave
SaveSave
SaveSave
SaveSave
SaveSave
SaveSave
SaveSave
SaveSave
SaveSave
SaveSave
SaveSave
SaveSave
SaveSave
SaveSave
SaveSave
SaveSave
SaveSave
SaveSave
SaveSave
SaveSave
SaveSave
SaveSave
SaveSave
SaveSave
SaveSave