One of our most fun vacations as a family was Puerto Rico. Both girls were in college and it so happened that they had the same spring break. How often does that happen? I'm not sure how we decided on Puerto Rico, but we were sure glad we did.
So, a couple of months ago, when our Gr8 Friends, Terri and Mark, told us they had rented a condo in Puerto Rico and would we like to join them, our immediate answer was, "Yes, please!"
Sure it was fairly last minute and yes, we had already been, but we'd had such a Gr8 experience that we were happy to return.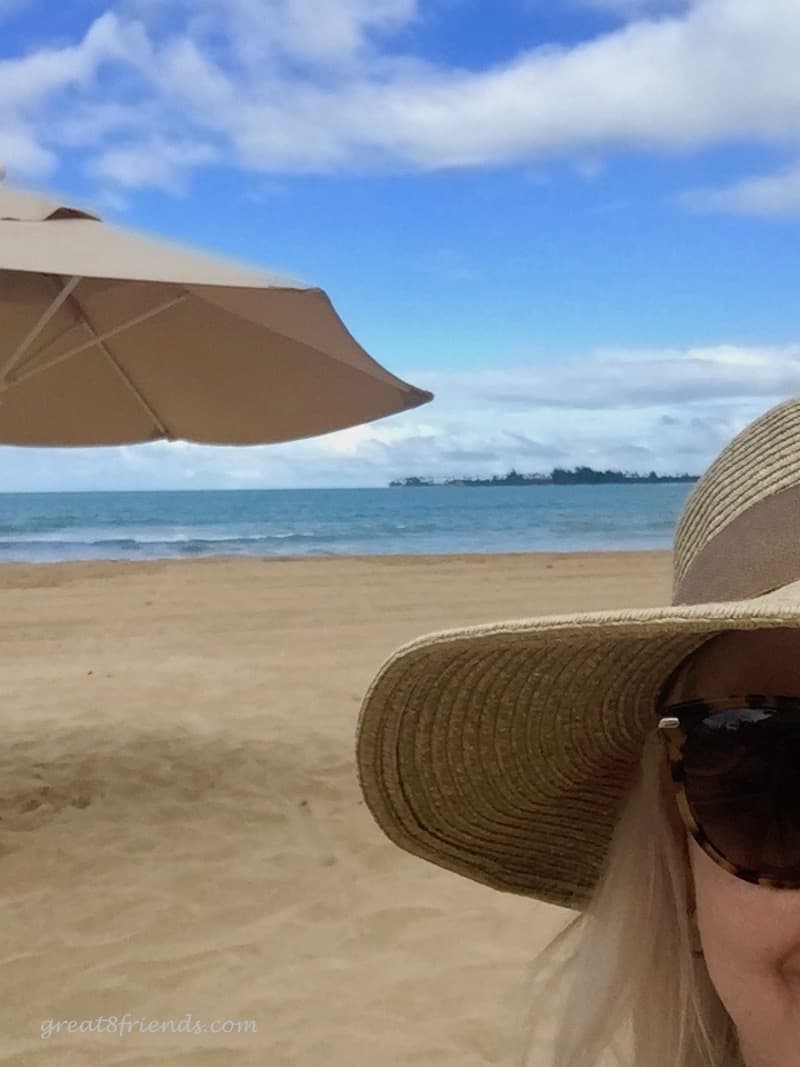 Terri and Mark had never been to Puerto Rico so we got to show them some of our favorite adventures and even tried something new.
The condo was in the St. Regis Bahia Beach Resort and the first day we spent at the beach enjoying the warm, clear Caribbean ocean.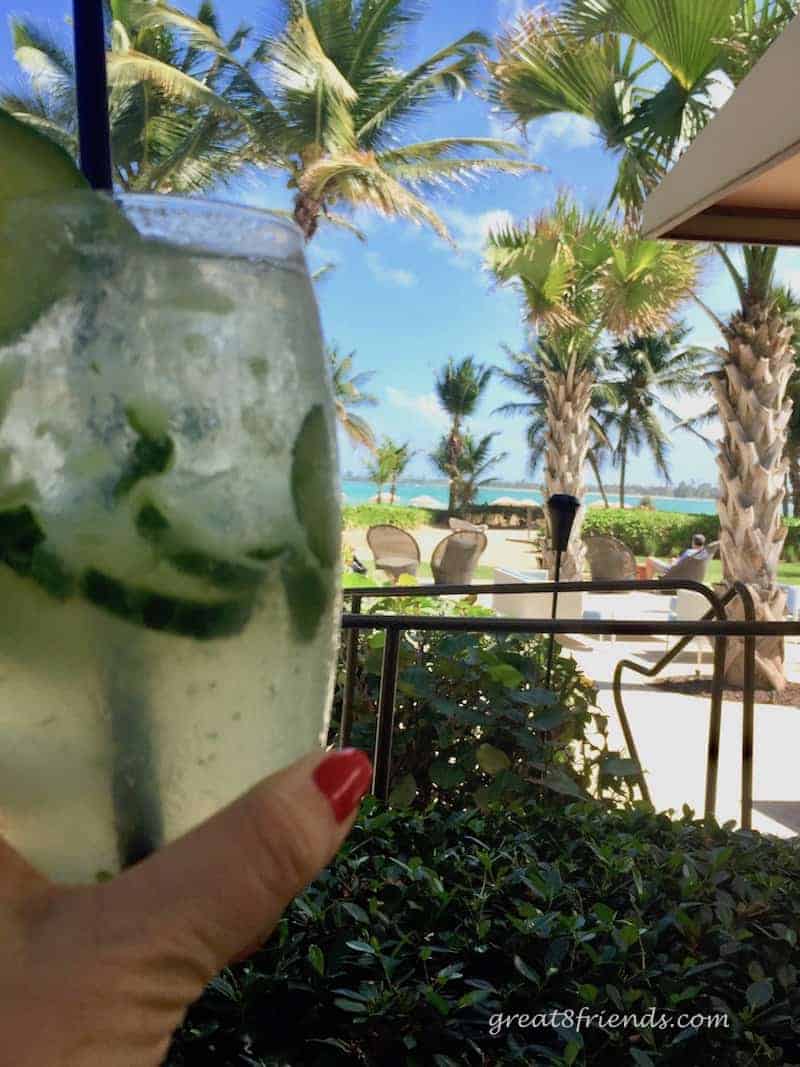 Lunch poolside at a tropical location always feels like an indulgence. The best is being able to enjoy a midday cocktail with nowhere to be!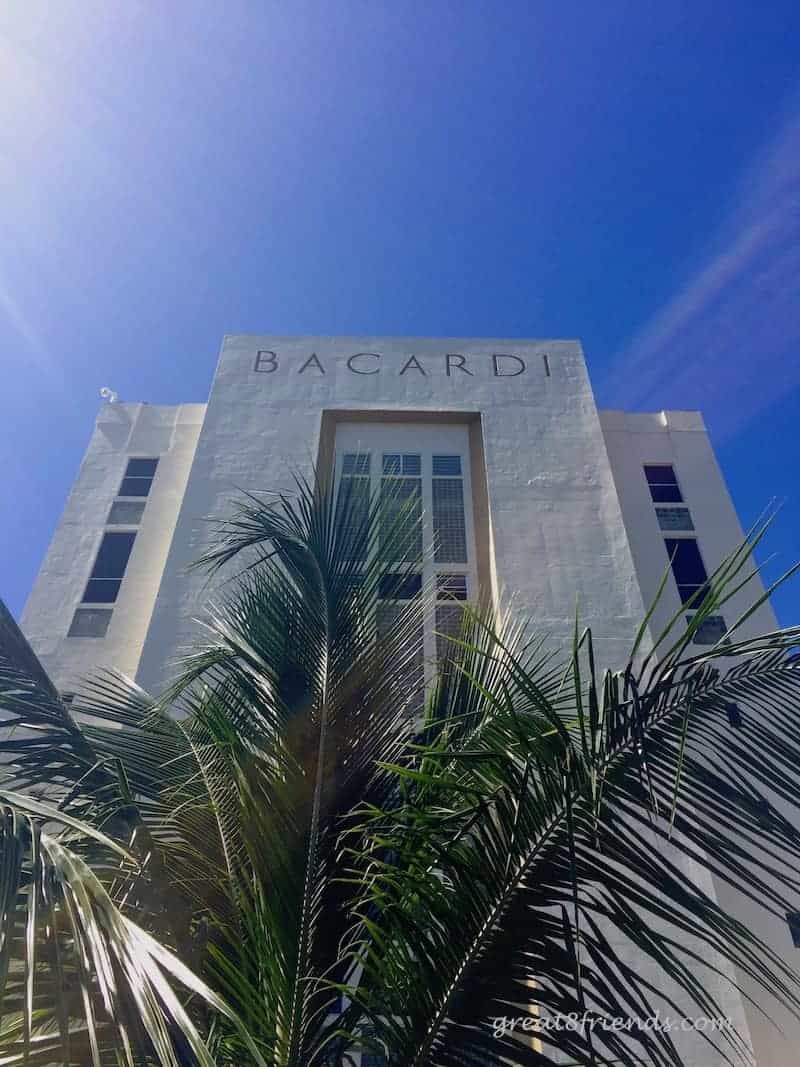 Just before we left the mainland some friends had suggested that we visit the Bacardi factory. (We skipped it the first time around because our baby wasn't yet 21!) Well, what an amazing experience!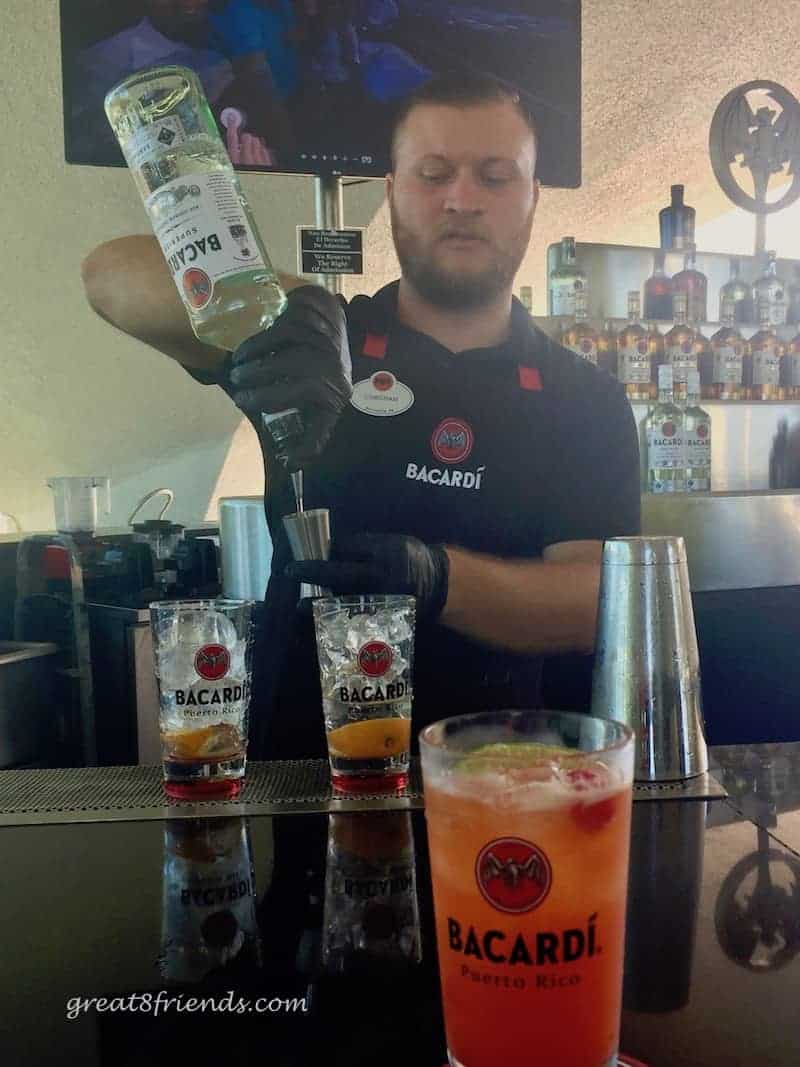 The Bacardi plant in PR is a working facility that is also set up for a variety of tours. Let me just say that they make it fun from the very start with a complimentary signature cocktail in a souvenir glass to the end when we learned to make some Bacardi original drinks.
It wasn't all drinking and debauchery, however. Puerto Rico is home to a UNESCO World Heritage Site.
The site consists of La Fortaleza; three forts, San Felipe del Morro, San Cristóbal, and San Juan de la Cruz (El Cañuelo); and a city wall. These were built between the 16th and 19th centuries to protect the Bay of San Juan and the city.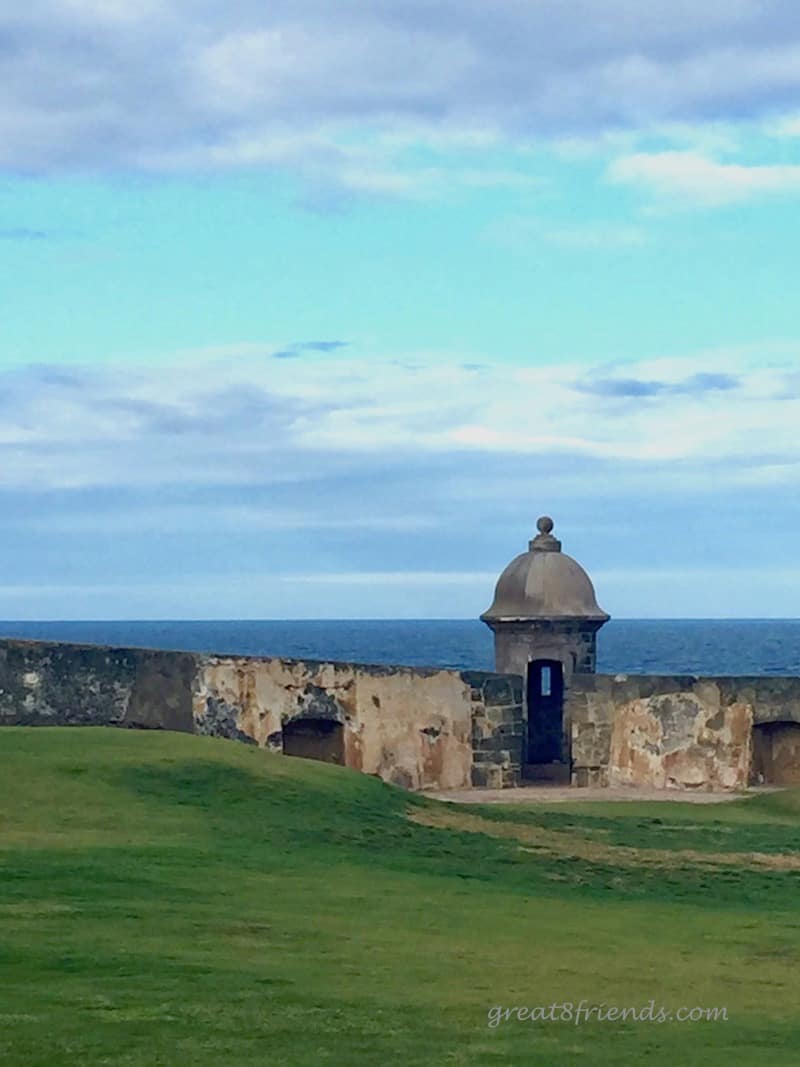 The entrance to San Felipe del Morro is a stunning and expansive rolling lawn on which families picnic, kids fly kites and dogs romp.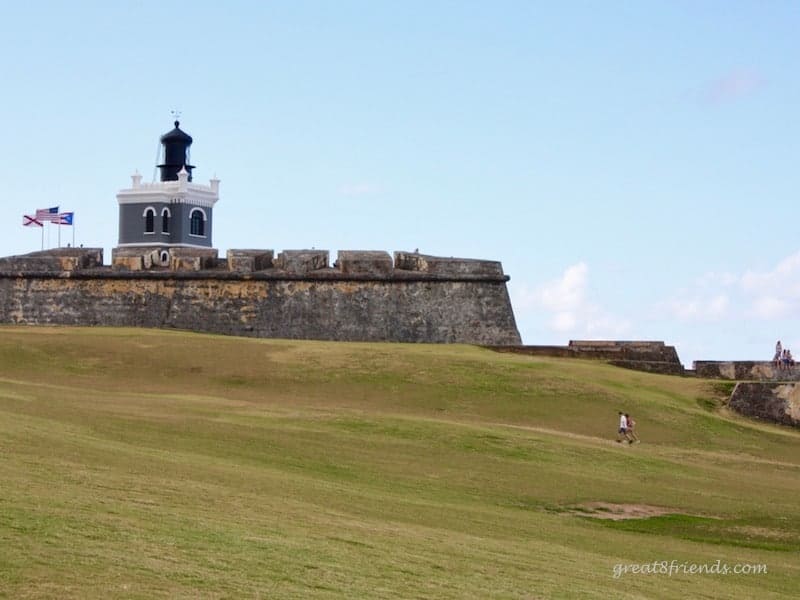 The fort itself is the perfect day trip from anywhere on the island, especially for families with small children. The entrance fee is minimal and the imaginary play opportunities are infinite.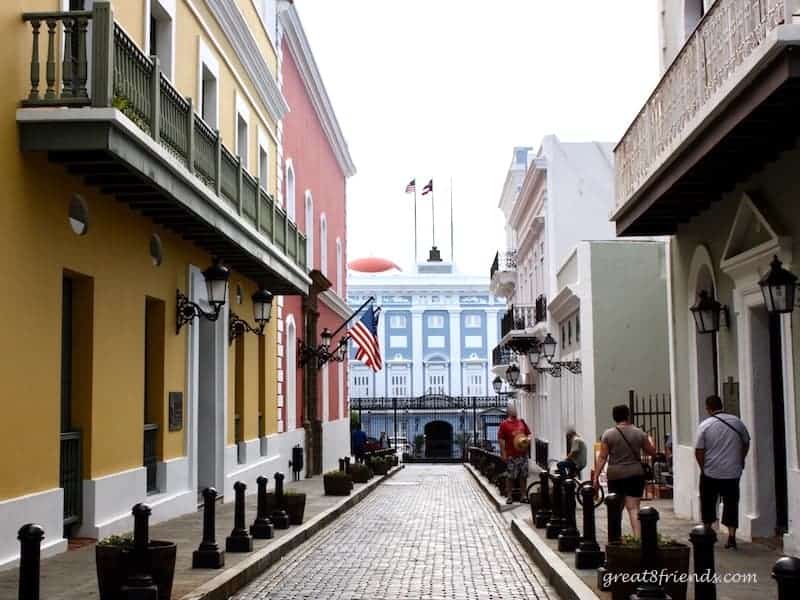 After exploring the forts, we walked into Old San Juan and enjoyed the historic Spanish colonial architecture of the narrow streets.
Since we were in town we walked by our favorite restaurant, Marmalade, and miraculously were able to secure a reservation for dinner.
Marmalade is probably the best restaurant in Puerto Rico. It enjoys 5 stars on Open Table and Trip Advisor and 4 ½ stars on Yelp! (hey, nobody's perfect).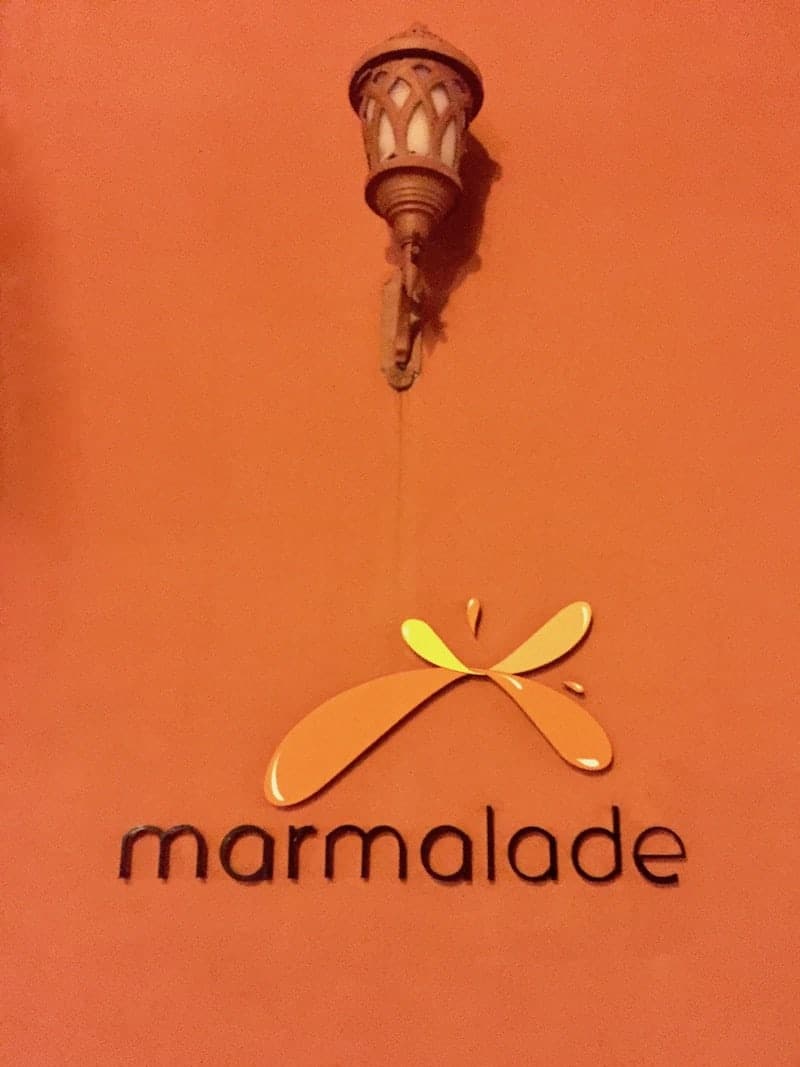 If you are going to Puerto Rico, no matter where on the island you are staying, this restaurant is a MUST.
The chef owner, Peter Schintler, is attentive and personable; and his creations are heavenly. "Each ingredient is part of a process and search to bring forth health, community and earth friendly ideology into our restaurant." --Marmalade
We chose the four course tasting menu and had plenty of food. Don't miss this gem if you are planning a trip. You can make a reservation up to a month in advance.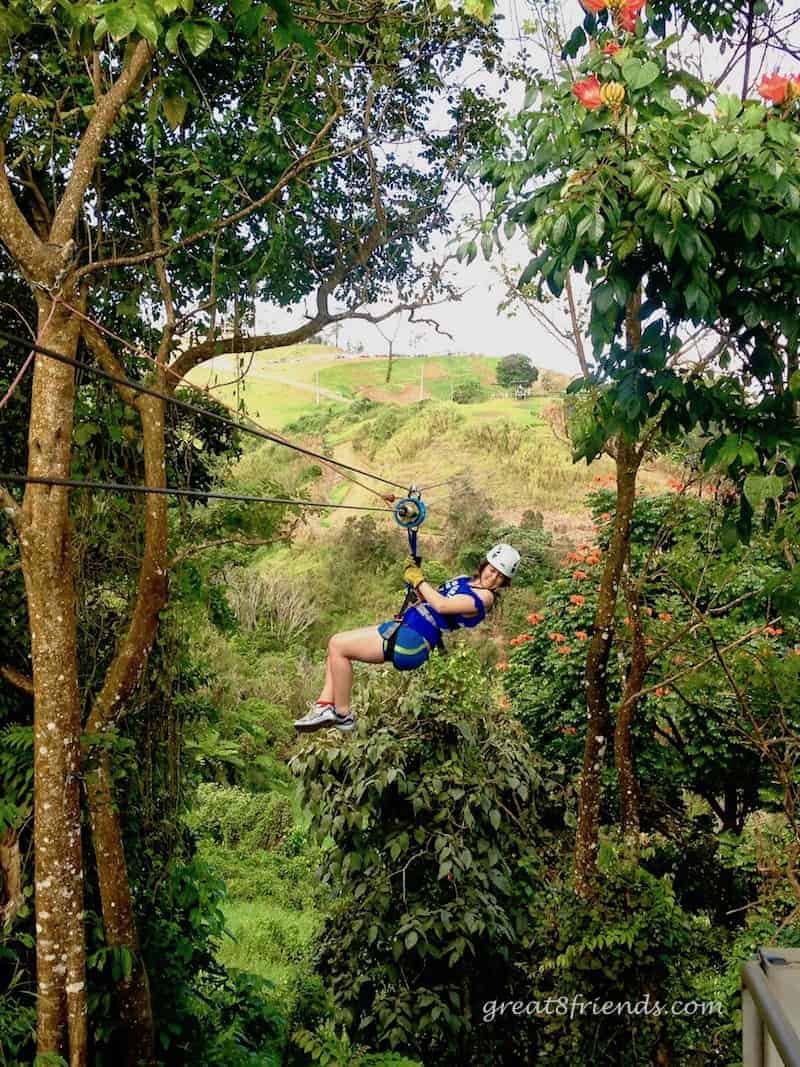 When the family was on this beautiful island 5 years ago, Alex and I enjoyed a day zip lining through the rain forest. This is perfect way to see the beautiful verdant flora of the island. And the outfits are so chic!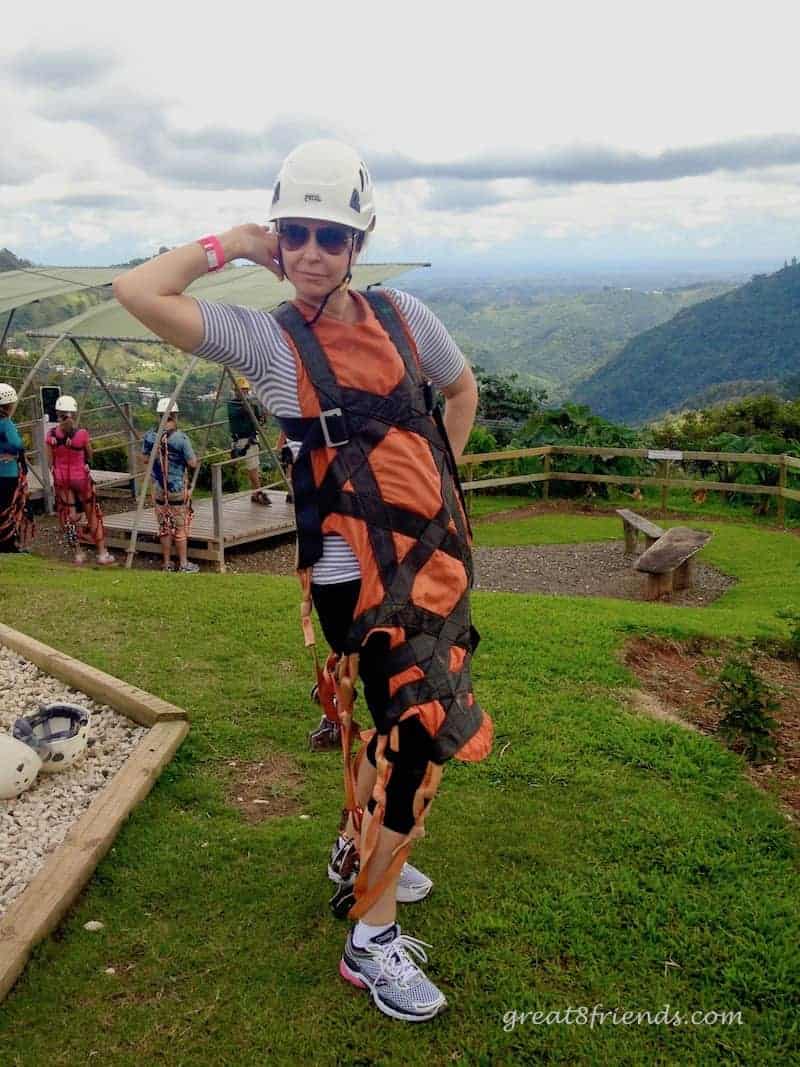 The highlight of both of our trips to Puerto Rico is by far the kayak tour of the bio-luminescent bay in Fajardo.
We made our reservations with Kayaking Puerto Rico and it was a Gr8 adventure! The tour started at dusk and as we kayaked through the banyan trees we enjoyed the jumping fish and beautiful serene water.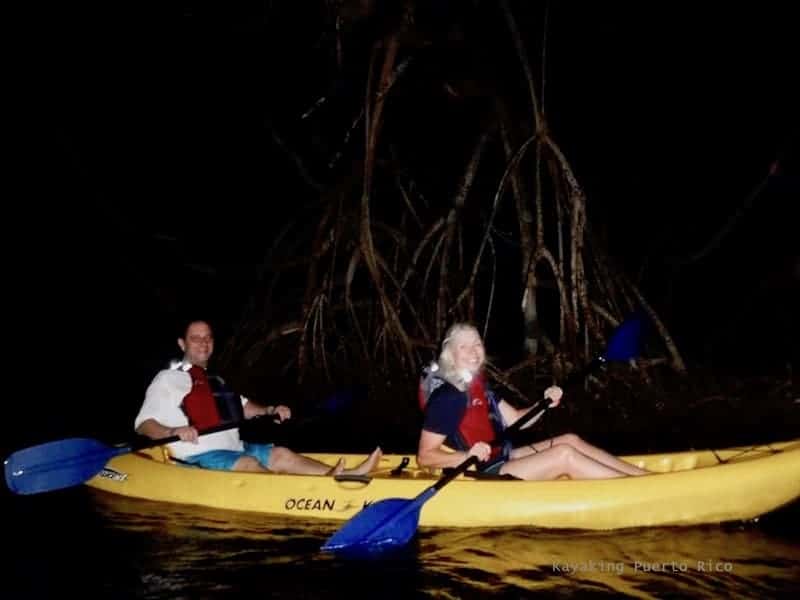 We arrived in the biobay after dark. What a magical and peaceful experience. Microscopic bacteria cause the waters of the bay to illuminate as the oars or your hands agitate the water. It looks like fairy dust coming out of your fingertips! (I wish I had a photo of the bio-luminescence!)
There are many places in this big beautiful world to visit, but if you want a trip that combines relaxing beaches with historic monuments, delicious food and adventure, then Puerto Rico should be on your list!
Gr8 Fun Fact:
Even though Puerto Rico is a Caribbean island, it is an unincorporated U.S. territory. That means you don't need a passport to visit!
Please share with us any suggestions for sites to see in Puerto Rico. We'd love to hear about YOUR Gr8 adventures!