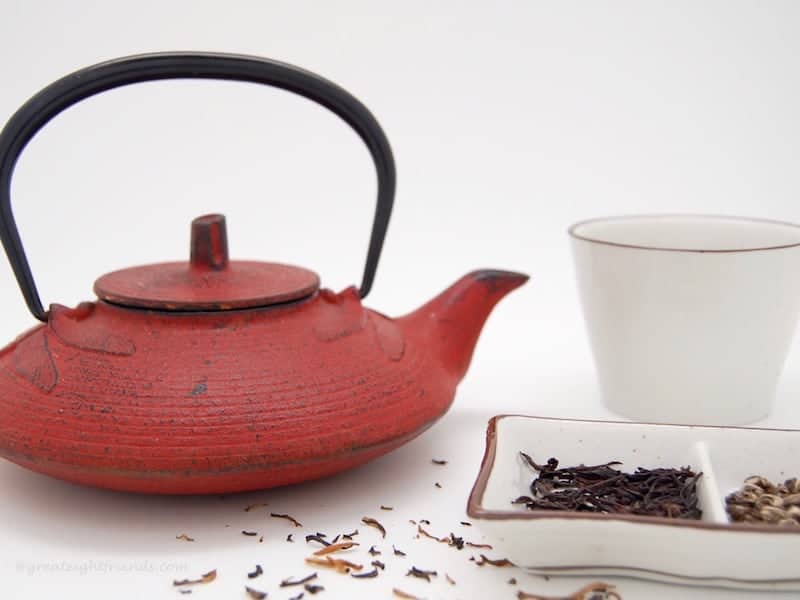 Tea has always been my morning (and sometimes evening) cup of choice! On summer mornings when the California sun can reach 80 degrees by 8:00 am, iced tea is what I'm brewing!
While attending the International Food Blogger Conference in Sacramento last month, a session on the list to choose from was called, "Tea and Dim Sum, A Chinese Lifestyle." Well sign me up and count me in! The speakers, Sally Wu and Danna Cao are both professors at UC Davis Confucius Institute and they sure did know their teas and the history of this "lifestyle"...and it is quite a lifestyle!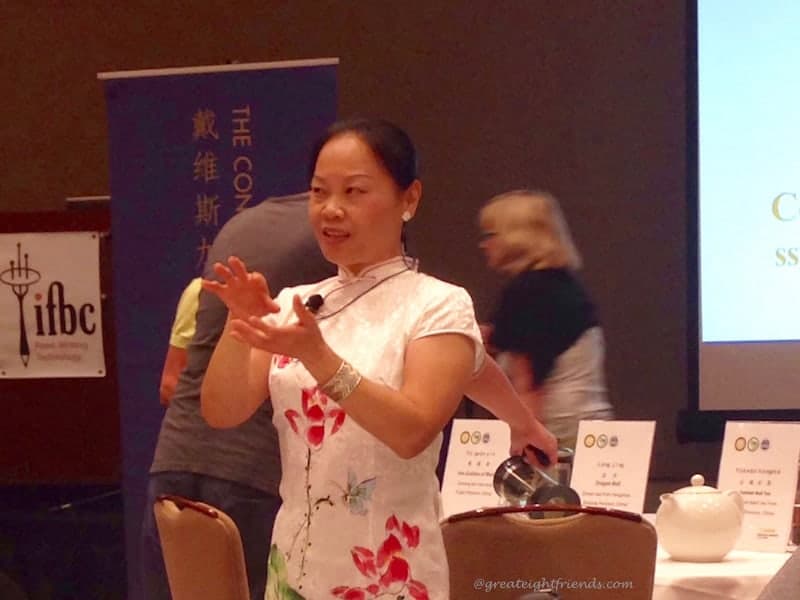 They treated us to a variety of delicious teas, Oolong, Green and Black teas as well as an array of Dim Sum (small portions on small plates) to choose from. All were unique and authentic to the Chinese culture. So come along and join me for...
A Cup of Tea...Soup for the Soul
The earliest record of Dim Sum (Mandarin/Cantonese) was 1300 years ago during the Tao Dynasty; the meaning, "to touch the heart." The idea is to eat just a little bit, so you don't feel hungry...perfect because having just taken a nice lunch break, I couldn't imagine eating anything else! But who could pass up Dim Sum: BBQ Pork Buns, Shrimp Dumplings, Turnip Cakes and Sesame Seed Balls?! Not this girl!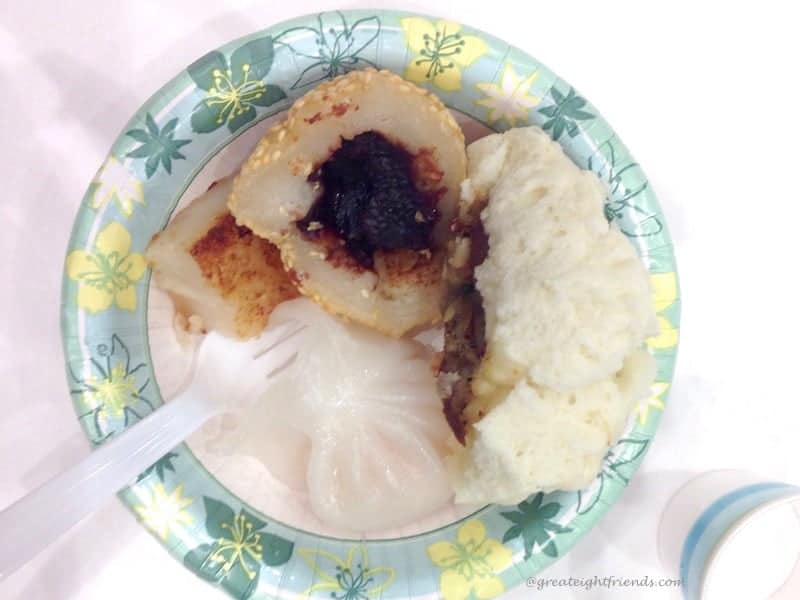 As we snacked on our small bowl of Dim Sum goodness, Sally and Danna taught us about the tea house lifestyle and the history of this green shrub that creates their national drink.
I love the idea of the tea houses in China. I wish we had something similar here. We do for coffee, but the idea in China seems to be so much more than sipping, chatting and looking at your laptop. They showed us a short video, and let me tell you, it had a certain charm.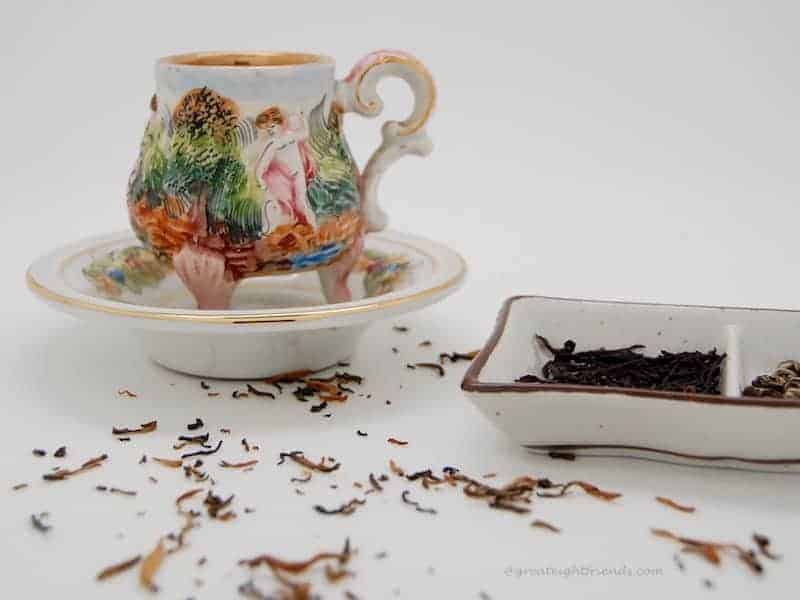 Going to a tea house is part of their daily life. It's a social place for all ages in an informal atmosphere to socialize, gossip, read newspapers and drink tea. The tea houses open at 5:30 am and people wait anxiously to spend their day there with family and friends. Teas are served and dim sum carts pass through the tables, no menus, just grab a plate off the trolley as it rolls by.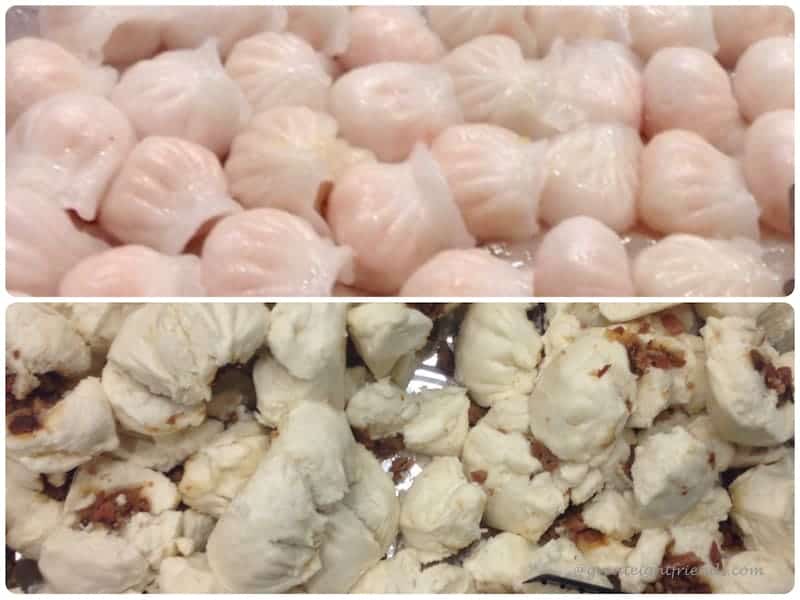 They did have to change their way of "tallying up the check." It used to be a system where they'd count the plates at each table and charge by the number of plates. But then they started noticing plates had gone missing; some plates would be found hidden stacked in the restrooms or tossed out back in the river! Now they have a card system...with a prepaid amount!
Learning that the oldest tea tree in the Southwest part of China is 6 feet in diameter and 3200 years old, my first thought was, that must be such a nice shady tree to sit under and with a gentle breeze, I can only imagine the aroma wafting through the air!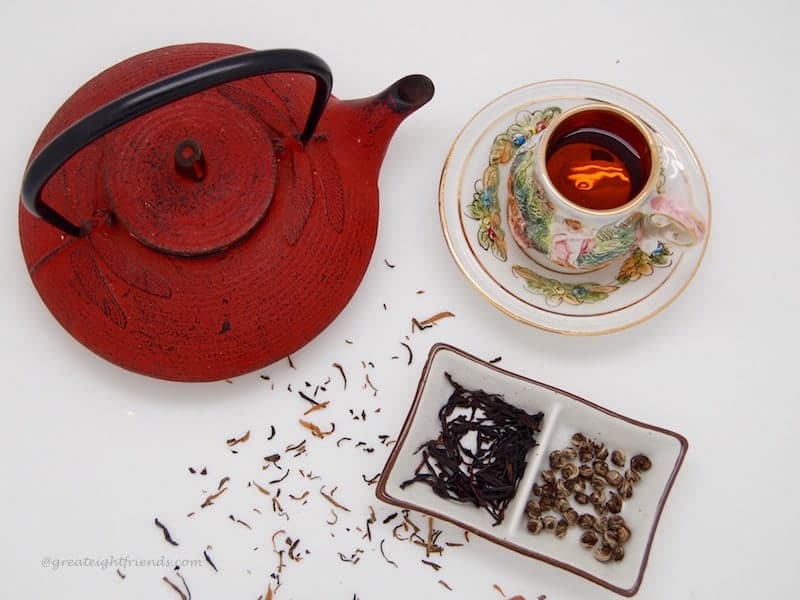 Our speakers explained to us the story of the first sip of tea: Chinese Emperor Shen Nong was sitting outdoors (maybe under that 3200 yr old tree!) and a leaf fell into his cup of water...voila! There are now over 73,000 (yes, seventy-three thousand) varieties of teas...the leaves baked, steamed or dried. During the session, they passed around a dried block of white tea, the healthiest type. It was as hard as a brick, and the most expensive to purchase. The longer a tea is aged, the more expensive...kind of like wine, scotch, whiskey and bourbon...and us! We get better with age, right?!
A common phrase for the younger generation in China:
If I'm not at home, I'm at work
If I'm not at work, I'm at a tea house.
I'd love to live by that phrase from time to time. A Tea House. What a great place to meet up with some of our new friends that we met at IFBC!